Disney Moves Aggressively into Streaming. Could It Miss Out on New Audiences?
Sam Blake
Sam primarily covers entertainment and media for dot.LA. Previously he was Marjorie Deane Fellow at The Economist, where he wrote for the business and finance sections of the print edition. He has also worked at the XPRIZE Foundation, U.S. Government Accountability Office, KCRW, and MLB Advanced Media (now Disney Streaming Services). He holds an MBA from UCLA Anderson, an MPP from UCLA Luskin and a BA in History from University of Michigan. Email him at samblake@dot.LA and find him on Twitter @hisamblake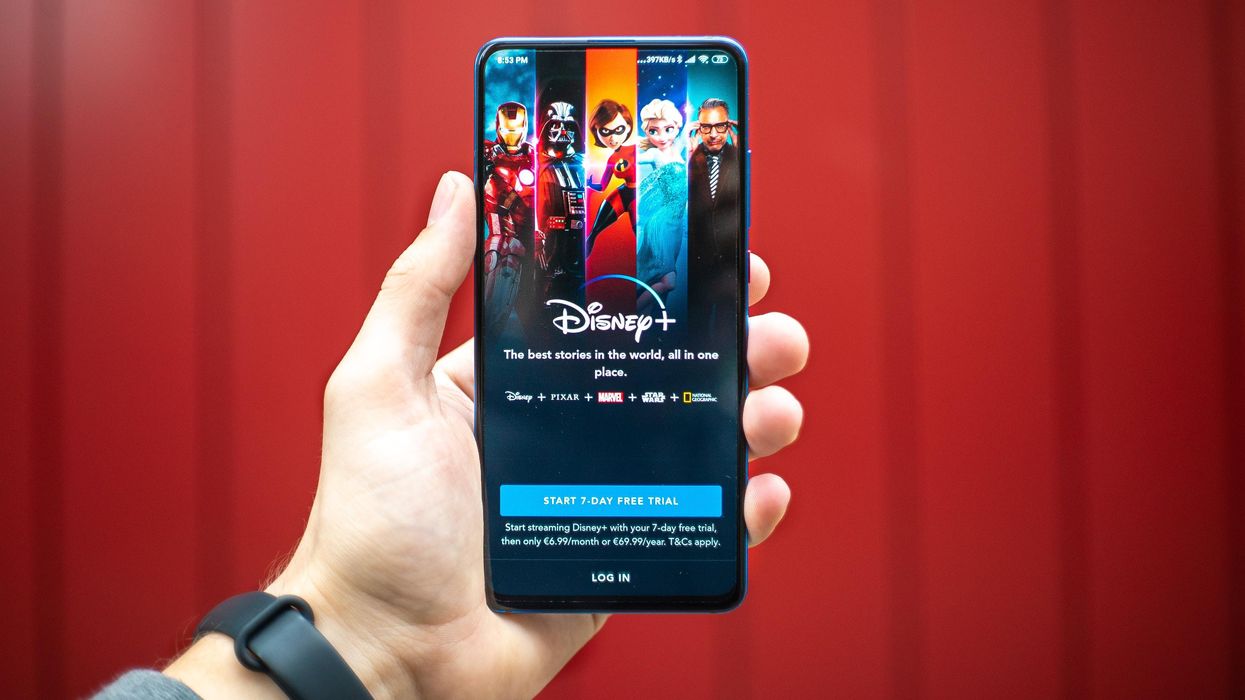 Disney now has over 137 million subscribers to its streaming platforms, including Hulu and ESPN+ — and it's about to boost its original content on its flagship service, Disney Plus.
The company announced plans to add 10 Star Wars series and 10 Marvel series to that service over the next few years, along with 15 new series from its Live Action, Animation and Pixar divisions, and 15 feature films from those divisions. In total it plans to add over 100 new titles to Disney Plus each year.
---
In the U.S., the price of the service will increase by a dollar to $7.99 starting in late March. Existing subscribers will have a six-month delay on the hike.
Disney will debut "Disenchanted," "Sister Act 3" and a live-action "Pinnochio" starring Tom Hanks as Disney Plus exclusives. "Raya and the Last Dragon," which had been planned for theaters, will now premiere on the streaming service in addition to theaters and "Black Widow," the expected Marvel blockbuster starring Scarlett Johansen, remains slated to debut exclusively in theaters in May.
Disney execs had been somewhat quiet about the company's strategic vision and encouraged listeners to wait for December 10th. CEO Bob Chapek told investors last month, "you're going to see [then] that we're going to put a lot of wind in the sails of our Disney Plus business."
That was before Warner Bros. announced that it would blow a gale of its own into its own streaming service by saying it would release its entire 2021 slate of 17 films simultaneously in theaters and on HBO Max, where they will remain for one month. Before that, Universal decided to make "Trolls World Tour" available for on-demand digital rental, rather than adhering to the long-sanctified theatrical window, which historically has given cinemas a 60-90 day period of exhibition exclusivity.
When Disney launched Disney Plus in November 2019, it anticipated its subscribers would grow to between 60 and 90 million by 2024. Thanks in no small part to the pandemic, Disney Plus has obliterated that forecast. As of December 2nd, Disney Plus had 86.8 million subscribers, the company announced Thursday. It's now re-evaluated that outlook, aiming to grow to 230 million to 260 million subscribers, including its international platforms, by 2024.

That rapid progress has encouraged a corporate reorganization to focus on streaming, as well as the suspension of the company's dividend payment, to the delight of some activist investors who had called for Disney to invest more in streaming.
Disney Plus Is Shining, but It's Not the Only Star
Disney's streaming services now have over 137 million subscribers when you figure in Hulu (38.8 million subscribers) and ESPN+ (11.5 million). For comparison, it took Netflix seven years from the launch of its streaming service to surpass 100 million subscribers.

As to whether Disney's plans to shift films away from the big screen and onto its streaming platform are short-term only, head of distribution and monetization Kareem Daniel, who recently took that role as part of the corporate reorg, said the company will keep its options open.

"We will continue to shift and optimize according to what is best for the consumer and our business," he said.
To expand its streaming reach internationally, Disney will be riding its Star brand, which the company acquired when it bought Fox in 2019. Now, Disney is expanding its Star-branded offering with two separate strategies – which will include price hikes. In Europe, Canada, Australia, New Zealand and a few other markets, Disney will integrate Star into its Disney Plus app, adding a variety of more broadly-appealing "general entertainment" offerings, including local content for each market. The move will come with a price increase, however: up two euros to €8.99 in Europe, and similar increases elsewhere.
In Latin America, where Disney launched Disney Plus in November, Disney will roll out a separate app, Star Plus in June. It will offer local content and sports, including ESPN.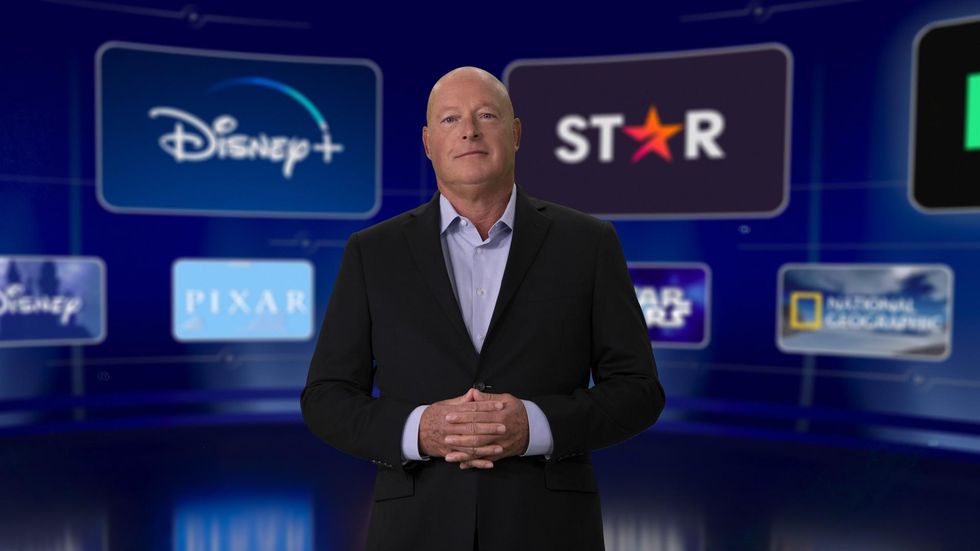 Disney CEO Bob Chapek at Thursday's "Investor Day" conference.
In the U.S., Hulu and ESPN+ will remain separate apps, also available as a bundle with Disney Plus – which will see a $1 price increase as well, to $13.99 – and play the role of fulfilling that broader-appeal strategy. Disney also announced a newer bundle, which includes Hulu without ads, for $18.99.

In sum, it's full speed ahead for Disney's ongoing transition from a widely recognized brand with an entrenched value proposition into a fully fledged growth company. Investors seem to like it. Wells Fargo analyst Steven Cahall has suggested that Wall Street is willing to shift its approach to Disney, prioritizing growth metrics like subscriber counts over more traditional measures of profitability.
By the end of November, the company reached a record-high stock price. In after-hours trading on Thursday, it reached a new all-time high of $160.21, up over 3% from the market's close.
It's a rosy picture right now, but questions linger about the longer-term consequences of Disney's aggressive shift to streaming.
Will the Bet on Disney Plus Pay Off?
In the near-term, with theaters and theme parks closed or operating at limited capacity, it makes sense for Disney to shift content to its exclusive platform; Wall Street obviously approves. That shift, and the broader prioritization of streaming on its exclusive platforms, comes with an important trade-off, however. On its exclusive platforms, Disney's franchises and characters reach fewer people compared to more broadly distributed channels like cable and movie screens.
Exposing fans to Disney's storytelling is the essence of the company's business. Fan affinity to cute, anthropomorphic creatures, cinematic universes like Star Wars and Marvel, and Disney's seemingly endless trove of characters that pull on kids' heartstrings and parents' wallets all drive purchases of other Disney products, including merchandise, theme park tickets and hotel and cruise line reservations. This strategy has been heralded by some analysts as "Disney as a Service."
The gamble with a shift to streaming is that the loss of essentially unlimited reach through traditional channels will be offset by the value that comes with the more targeted capabilities of a direct-to-consumer strategy. By knowing precisely what customers click on and when, across all of Disney's assets, the company hopes to be able to squeeze more money out of its high-affinity customers. Or, as Kareem Daniel put it, Disney's "numerous consumer touchpoints" will provide "insights to optimally engage" consumers with the "goal to maximize audience engagement and commercial impact."
The bet on direct-to-consumer streaming is that the sacrifices Disney is making – less money from licensing its content and from the box office and its TV networks, investment into its exclusive DTC platforms, and the reduced reach that comes with that – can enable the company to more effectively transform the love and affinity its stories create into dollars.
One potential consequence: If Disney subscribers grow to expect content on its streaming services that the company is not planning to deliver on a sustained basis once the pandemic subsides, Disney risks disappointing them down the road, which may lead them to look elsewhere. After all, there are plenty of other services; it's not for nothing that they call it a streaming war.
---
Sam Blake primarily covers entertainment and media for dot.LA. Find him on Twitter @hisamblake and email him at samblake@dot.LA
Sam Blake
Sam primarily covers entertainment and media for dot.LA. Previously he was Marjorie Deane Fellow at The Economist, where he wrote for the business and finance sections of the print edition. He has also worked at the XPRIZE Foundation, U.S. Government Accountability Office, KCRW, and MLB Advanced Media (now Disney Streaming Services). He holds an MBA from UCLA Anderson, an MPP from UCLA Luskin and a BA in History from University of Michigan. Email him at samblake@dot.LA and find him on Twitter @hisamblake
https://twitter.com/hisamblake
samblake@dot.la