Column: What Mulan Could Mean for Disney+ and the Future of Movie Distribution
Kelly O'Grady
Kelly O'Grady is dot.LA's chief host & correspondent. Kelly serves as dot.LA's on-air talent, and is responsible for designing and executing all video efforts. A former management consultant for McKinsey, and TV reporter for NESN, she also served on Disney's Corporate Strategy team, focusing on M&A and the company's direct-to-consumer streaming efforts. Kelly holds a bachelor's degree from Harvard College and an MBA from Harvard Business School. A Boston native, Kelly spent a year as Miss Massachusetts USA, and can be found supporting her beloved Patriots every Sunday come football season.
Sep 03 2020
Looking for something to do this holiday weekend? Grab the (microwaved) popcorn and 'let's get down to business.'
Disney is releasing its live-action remake "Mulan" on Disney+, with potentially groundbreaking implications for how tentpole films are usually released.
If you're a Disney+ subscriber, you can gain exclusive access — but you will have to pay $29.99 on top of the monthly subscription fee. To purchase, head to your Disney+ app on Apple, Roku and Google platforms or to Disney+'s website. You'll retain the film for as long as you remain a Disney+ subscriber. But if you're planning to catch "Mulan" when it's added to the general Disney+ library, you'll have to wait until December 4th.
I worked as a senior analyst at Disney when it was just beginning to devise how to bring its content direct-to-consumer. This is another shrewd business experiment for the media giant to test out a little disruptive distribution. Streaming has become a core part of its strategy as the pandemic wreaks havoc across traditional revenue streams. And as many users hop between streaming services, the "Mulan" release may give Disney+ a well-timed incentive to keep customers from cancelling subscriptions while they await the next season of "The Mandalorian." Giving its users sustained access to one of 2020's only films — and a key addition to its princess franchise at that— could give Disney+ a stickiness advantage over its competitors.
So how should you evaluate whether Mulan's release is a success?
---
The New Economics of the Release
Let's consider the pure revenue economics of the film. From the outset, the potential audience pool is smaller compared to a wide theater release. By limiting purchases to Disney+ subscribers, you eliminate the prospect of reaching every individual that has access to a theater. And while not everyone frequents theaters regularly, the number is certainly higher than the service's subscriber base.
"Mulan"'s debut may incentivize new Disney+ sign ups though, adding to an already hefty base of around 60 million subscribers. Now, "Mulan" is the first Disney live-action remake to receive a PG-13 rating for "sequences of violence" — something which may deter parents from picking it for family movie night — but that could be counterbalanced if the movie can draw in the young male demo, where strong female-led films tend to struggle.
These recent live-action films have grossed anywhere from around $400M to $1.7B worldwide. A key caveat to remember is that on Disney+ entire families will watch "Mulan" together, rather than purchasing a separate ticket for each viewer at the theater (families, this is actually a steal for you). So if we assume "Mulan" measures up against its peers creatively, roughly a quarter of those 60M subscribers would have to pay $29.99 to compete on the low-end performance of ~$400M. And to pass the coveted $1B mark? Over 50% of Disney+ users would need to purchase access.
Now, this back-of-the-envelope math solely considers Disney+ and does not take into account that "Mulan" will receive a traditional release in countries where cinemas are open and Disney+ is not available — like China. Regardless, the Disney+ release will have to convert a significant portion of its base to bring in as much as a traditional theatrical release — albeit a base of proclaimed Disney fans.
Streaming Subscriptions
The complicating factor is that a dollar spent with the streaming platform is more valuable to Disney than one spent at the theater. With a traditional release, cinema distributors take about 40-50% of box office revenue over a film's run, whereas an Apple or Google will only take 30%. And if a subscriber purchases directly via the Disney+ website, Disney keeps 100%… not to mention the increased revenue from potential new signups. It is an intriguing nuance that will certainly impact Disney's evaluation of future release strategies.
Business Unit Monetization
The other key aspect is the business unit halo effect. What makes Disney special is its franchise monetization engine. Although difficult to quantify, Disney evaluates how intellectual property can be leveraged beyond a film, into merchandise, experiences, and spin-offs. Social distancing has revealed where that engine is vulnerable. Disney won't be able to repeatedly engage fans on a theme park ride or at retail stores, which could make it difficult to build a strong franchise. The Disney+ release will not address those challenges. Further, downstream revenue from DVD and digital sales will suffer from this move. There is no need to buy another copy of "Mulan" when your purchase lives in your Disney+ app.
Branding and Data
There is significant upside to be captured, though. When subscribers can rewatch "Mulan" whenever they like, it makes it much easier and faster for Disney to create a legion of superfans and to build brand affinity. Further, the direct access to "Mulan" purchasers' data is invaluable — something impossible to capture for theatergoers. When the pandemic does pass, Disney will have a more sophisticated understanding of its fans and can use that to better engage consumers across its businesses. They will know you're not only a "Mulan" fan, but that your family also frequently watches "Frozen"; don't be surprised if you get a targeted invite to hang with Olaf at the parks.
With all these dynamics at play, how the "Mulan" experiment turns out will have important repercussions not just for Disney, but Hollywood in general. While I doubt the movie's success or lack thereof will completely overhaul the way movies are currently released, I think that we will see lasting changes, from the way studios experiment with a variety of distribution methods to a reduction of the length of time movies stay in theaters.
Different studios are likely to have different strategies for each of their films, but the belief that a tentpole movie needs to start with a theatrical release is about to be tested.
___
Kelly O'Grady heads up video for dot.LA and serves as chief host & correspondent. You can watch her speak about Disney here. Find her on Instagram @kfogrady and email her at kelly@dot.LA.
Kelly O'Grady
Kelly O'Grady is dot.LA's chief host & correspondent. Kelly serves as dot.LA's on-air talent, and is responsible for designing and executing all video efforts. A former management consultant for McKinsey, and TV reporter for NESN, she also served on Disney's Corporate Strategy team, focusing on M&A and the company's direct-to-consumer streaming efforts. Kelly holds a bachelor's degree from Harvard College and an MBA from Harvard Business School. A Boston native, Kelly spent a year as Miss Massachusetts USA, and can be found supporting her beloved Patriots every Sunday come football season.
https://www.instagram.com/kfogrady/
https://www.linkedin.com/in/kelly-o-grady-61714248/
kelly@dot.la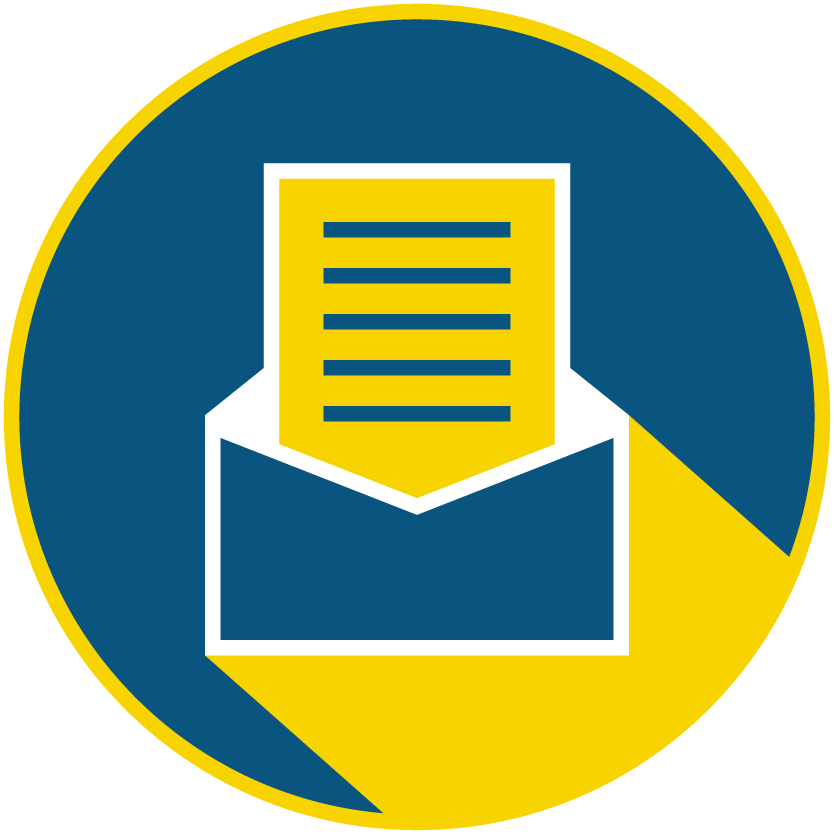 Subscribe to our newsletter to catch every headline.
On this week's episode of the L.A. Venture podcast, hear from Chang Xu, partner at Basis Set Ventures, a $140 million fund focused on AI and automation - technology that transforms the way people work.
Basis Set Ventures focuses on four pieces: infrastructure, collaboration, automation and autonomy. Chang spends a lot of time on infrastructure, and she breaks it down into four themes: raise the ceiling, lower the floor, open space and data privacy.

By raise the ceiling, Chang says there's "always going to be better and more secure and faster fundamental building blocks for infrastructure to the tune of database systems and streaming data and...infrastructure as code."
Lower the floor is about no code and low code, which, for example, could allow for not-trained people to build their own apps without relying on software developers. Chang predicts a proliferation of tools that she says will enable "people to create regardless of their technical abilities and their starting point."
When I heard "open source" I figured she meant "free." But, Chang says, open source "is almost table stakes for how infrastructure is discovered, bought and sold today."
Lastly, Chang says they see "data privacy as a really large tailwind and emerging space" because it is tackling the challenge of adhering to privacy regulations, but at the same time innovating fast, while taking advantage of the growing amounts of data companies are amassing.
Chang and her partners aren't just stuck on tech, they're also keenly interested in what makes a lasting and impactful founder. She says her firm's research has revealed that "successful founders are humble operators, agile visionaries and seasoned executives. And the less successful founders...are passionate outsiders, overconfident storytellers and stubborn individuals."
This interview goes deep into machine learning optimization (ML Ops), what Chang learned from her many years at Upfront, like how to craft a good narrative and practical advice for startups on how to form a board.
Not incidentally, Chang is L.A.-based, though the Basis Set operates out of San Francisco.
Chang Xu is a partner at Basis Set Ventures. Previously, she was a principal at Upfront Ventures, the oldest and largest SoCal-based early stage venture capital firm. Prior to joining Upfront, she was a founder and operator. She was the first product manager at the Minerva Project. She co-founded and was the COO of Onion Math, an edtech startup in China that has raised $90 million to date. She started her career at BCG where she advised clients across technology, retail, healthcare and private equity. She holds an MBA and AB in Applied Math and Computer Science, both from Harvard. (bio from Basis Set).
dot.LA Sr. Podcast Producer & Editor Laurel Moglen contributed to this post.
From Your Site Articles
Related Articles Around the Web
Minnie Ingersoll
Minnie Ingersoll is a partner at TenOneTen and host of the LA Venture podcast. Prior to TenOneTen, Minnie was the COO and co-founder of $100M+ Shift.com, an online marketplace for used cars. Minnie started her career as an early product manager at Google. Minnie studied Computer Science at Stanford and has an MBA from HBS. She recently moved back to L.A. after 20+ years in the Bay Area and is excited to be a part of the growing tech ecosystem of Southern California. In her space time, Minnie surfs baby waves and raises baby people.
Despite — or in many cases because of — the raging pandemic, 2020 was a great year for many tech startups. It turned out to be an ideal time to be in the video game business, developing a streaming ecommerce platform for Gen Z, or helping restaurants with their online ordering.
But which companies in Southern California had the best year? That is highly subjective of course. But in an attempt to highlight who's hot, we asked dozens of the region's top VCs to weigh in.
We wanted to know what companies they wish they would have invested in if they could go back and do it all over again.
Startups were ranked by how many votes each received. In the case of a tie, companies were listed in order of capital raised. The list illustrates how rapidly things move in startup land. One of the hottest startups had not even started when 2020 began. A number doubled or even 16x'd their valuation in the span of a few short months.
To divvy things up, we delineated between companies that have raised Series A funding or later and younger pre-seed or seed startups.
Not surprisingly, many of the hottest companies have been big beneficiaries of the stay-at-home economy.
PopShop Live, a red-hot QVC for Gen Z headquartered out of a WeWork on San Vicente Boulevard, got the most votes. Interestingly, the streaming ecommerce platform barely made it onto the Series A list because it raised its Series A only last month. Top Sand Hill Road firms Andreessen Horowitz and Lightspeed Venture Partners reportedly competed ferociously for who would lead the round but lost out to Benchmark, which was an early investor in eBay and Uber. The round valued PopShop Live at $100 million, way up from the $6 million valuation it raised at only five months prior.
Scopely, now one of the most valuable tech companies in Los Angeles, was also a top vote getter.
The Culver City mobile gaming unicorn raised $340 million in Series E funding in October at a $3.3 billion valuation, which nearly doubled the company's $1.7 billion post-money valuation from March. It is no coincidence that that was the same month stay-at-home orders began as Scopely has benefited from bored consumers staying on their couch and playing ScrabbleGo or Marvel Strike Force.
The company's success is especially welcome news to seed investors Greycroft, The Chernin Group and TenOneTen ventures, who got in at a $40 million post valuation in 2012. Upfront Ventures, BAM Ventures and M13 joined the 2018 Series C at a $710 post-money valuation.
Softbank-backed Ordermark, which flew more under the radar, also topped the list. The company's online ordering platform became a necessity for restaurants forced to close their dining rooms during the pandemic and raised $120 million in Series C funding in October.
On the seed side, two very different startups stood out. There was Pipe, which enables companies with recurring revenues to tap into their deferred cash flows with an instant cash advance, and Clash App, Inc., a TikTok alternative launched by a former employee of the social network in August.
We will have the list of Southern California's top seed startups out tomorrow.
Lead art by Candice Navi.
Ben Bergman
Ben Bergman is the newsroom's senior finance reporter. Previously he was a senior business reporter and host at KPCC, a senior producer at Gimlet Media, a producer at NPR's Morning Edition, and produced two investigative documentaries for KCET. He has been a frequent on-air contributor to business coverage on NPR and Marketplace and has written for The New York Times and Columbia Journalism Review. Ben was a 2017-2018 Knight-Bagehot Fellow in Economic and Business Journalism at Columbia Business School. In his free time, he enjoys skiing, playing poker, and cheering on The Seattle Seahawks.
https://twitter.com/thebenbergman
ben@dot.la