video games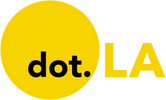 Get in the KNOW
on LA Startups & Tech
X
video games
Todd Bishop, GeekWire
Microsoft took an unexpected step toward sanctioning a unionized workforce at Activision Blizzard today by agreeing to remain neutral if any of the Santa Monica-based video game publisher's roughly 10,000 employees decide to form a union.
The Seattle tech giant—which is currently in the midst of acquiring Activision for nearly $70 billion—has struck a labor neutrality deal with the Communications Workers of America (CWA), the labor organization backing the newly formed Game Workers Alliance union at Activision subsidiary Raven Software.
The agreement, first reported by the Washington Post, calls for Microsoft to "take a neutral approach when [Activision] employees covered by the agreement express interest in joining a union," Microsoft and the CWA said in a joint statement Monday. That would make it easier for Activision employees to unionize, and expedite the often time-consuming process of certifying a labor union by side-stepping measures like a National Labor Relations Board-sponsored election.
The deal, which would take effect 60 days after Microsoft's acquisition of Activision is finalized, follows on Microsoft's recent statements that it would not block labor organizing efforts at the video game developer—a philosophy which company president Brad Smith recently expanded on in a blog post. It also comes in the wake of Activision's announcement on Friday that it would commence labor negotiations with the Raven Software union.
The CWA agreement "means that we respect the rights of our employees to make informed decisions on their own," Smith told the Post. "It means that we don't try to put a thumb on the scale to influence or pressure them. We give people the opportunity to exercise their right to choose by voting."
Activision employees active in workplace organizing efforts at the company praised the Microsoft-CWA deal on Monday. Jessica Gonzalez, a former Activision employee-turned-CWA organizer told dot.LA that "it is the strongest agreement that I've ever seen between a major corporation and a union in my life."
"Maybe [Microsoft] wanted to be on the right side of history… Maybe they just want this [Activision] deal to go through and were like, 'You know what—we'll let the employees unionize, it's going to make us money anyway,'" Gonzalez said. She described the agreement as "a show of good faith" by Microsoft.
Emily Knief, an Activision motion graphics designer involved in worker advocacy group ABetterABK, said she believes the agreement will encourage further labor organizing efforts at the video game company. "This, to me, signals that [unionization at Activision] will happen," Knief told dot.LA. "It's almost an inevitability at this point."
From Your Site Articles
Related Articles Around the Web
TSM FTX
Esports team owner TeamSoloMid (TSM) released the findings of two separate investigations into its leadership today—with one clearing founder and CEO Andy Dinh of allegations of workplace harassment and another confirming that former "League of Legends" coach Peter Zhang had embezzled hundreds of thousands of dollars.
Founded by Dinh in 2009, TSM is one of the most valuable esports organizations in the world, with estimated annual revenues of $45 million as of 2020. The Los Angeles-based company tapped law firms Gutierrez Marca and Simpson Thatcher & Bartlett to investigate the allegations against Dinh and Zhang, respectively.
Claims that the 30-year-old Dinh, better known by his gaming handle "Reginald," was an abusive boss who had turned TSM's workplace into a toxic environment first surfaced in November 2021, when former TSM esports pro Yiliang "Doublelift" Peng called Dinh out on a livestream—describing him as a "bully who gets away with being a bad person because he's powerful."
The Gutierrez Marca probe, conducted by investigator Lynne Davis, reached out to 39 witnesses and interviewed 31 current and past employees of TSM parent company Swift Media. According to the law firm, its investigation "revealed that there was no unlawful conduct by Mr. Dinh," with none of those interviewed having witnessed or been aware of "conduct or derogatory comments" targeting anyone's gender, race, religion, sexual orientation or other "protected characteristic[s]."
It added that "of particular note given the male dominated esport industry, all females interviewed did not feel that they were marginalized and/or that gender prohibited advancement within Swift." Additionally, there was "no conduct observed in the workplace that was sexual in nature or harassing. In sum, there was no sexual harassment or gender discrimination."
The law firm's report did find, however, that Dinh would "provide feedback to employees, including players, in an aggressive and harsh tone." Three witnesses said they had seen Dinh call employees names like "stupid," "trash," or "worthless," while six current and former employees described him as a "bully" who had created "a culture of fear." The remaining 25 people interviewed said they did not feel their workplace at TSM was toxic.
The Gutierrez Marca investigation is separate from another probe into Dinh's conduct by L.A.-based video game developer Riot Games, which stages a prestigious annual "League of Legends" tournament that TSM competes in.
Dinh commented on the investigation into his conduct in a lengthy Reddit post on Friday. "While going through this process, I realized that I need to improve the way that I communicate with team members," he wrote.
Dinh said he would begin a "three-month top to bottom, full evaluation of [TSM's] company culture," adding that he had agreed to the law firm's recommendation that he attend executive coaching sessions and create an "anonymous reporting hotline" for employee complaints. incidents.
Simpson Thatcher's investigation into Zhang, meanwhile, confirmed the allegations that had led TSM to terminate the former "League of Legends" coach in March. Zhang subsequently returned to his native China later that month, meaning that the law firm couldn't reach him for an interview.
The relationship between Zhang and his TSM esports players was the main focus of the investigation. Simpson Thatcher determined that Zhang had diverted a total of roughly $250,000 in salary payments meant for two TSM esports players to himself and an associate. Zhang also swindled a TSM player, who was leaving the U.S. to return to Asia, out of $45,000 by selling the player's car on his behalf for $80,000 but only returning less than half of that amount to the player.
Additionally, Zhang repeatedly asked players for "loans" of anywhere from $1,500 and $22,000, under the guise of needing to pay for his grandmother's medical treatment in China. Zhang ended up borrowing a total of $15,000 from two players, repaying them $10,500 of that amount. But he has yet to give back the remaining $4,500, and TSM said that on March 18, it stepped in to prevent up to $54,000 in additional funds from being wired to Zhang.
"We believe that Mr. Zhang engaged in unethical and potentially illegal conduct and TSM, by immediately terminating Mr. Zhang after learning about his misconduct, acted in a timely fashion to protect the team and its players and staff members," Simpson Thatcher investigators wrote in their report.
In a statement Friday, TSM said it had referred the details of the Zhang investigation to the FBI and added that it is "working with each player affected to make sure all are made financially whole."
From Your Site Articles
Related Articles Around the Web
Image from Aim Lab
Riot Games has invested in virtual shooting range developer Statespace, accelerating the Los Angeles video game publisher's efforts to dominate the mobile gaming space.
Riot did not disclose terms of the investment but told dot.LA it took a "minority stake" in New York-based Statespace.
Statespace's main product is a platform called Aim Lab, a free-to-play virtual shooting range that first-person shooter gamers can use to warm up their skills before heading into a competitive match. Statespace CEO Wayne Mackey told the Washington Post that the plan is to leverage its relationship with Riot to bring Aim Lab onto mobile platforms—a transition that he said is "imminent" and could happen as soon as next month.
Riot, in turn, wants to integrate Aim Lab as part of its growing base of titles with hardcore fan bases, like its first-person shooter game "Valorant" or its multiplayer online battle arena (MOBA) game "League of Legends: Wild Rift." The idea is that esports players could use Aim Lab to warm up with weapons used in the actual games, and also for a postmortem on a match that they lost by giving them a chance to review footage of their defeat and figure out how to improve, Mackey said.
"We look forward to collaborating with Statespace on developing innovative training and coaching tools for Valorant and MOBA players around the world to improve their skills at every level," Jake Perlman-Garr, Riot's global head of corporate development, said in a statement Thursday.
Riot has been doubling down on mobile gaming in recent years. The publisher has released three mobile games in the last two years—including "Wild Rift," its most popular mobile title—and has invested in mobile gaming companies like Double Loop Games and Bunch. That focus has come as mobile gaming has emerged as one of the industry's fastest-growing sectors.
From Your Site Articles
Related Articles Around the Web