Column: How iFoster Helped Save the Semester for College-Bound Foster Youth
Serita Cox
Serita Cox is the co-founder and CEO of iFoster, a nonprofit that aims to ensure that every child growing up outside of their biological home has the resources and opportunities they need to become successful, independent adults.
Jun 22 2020
My first indication that COVID-19 was going to dramatically impact foster youth came on March 11 and it came from Los Rios Community College District, the second largest community college district in California, with over 75,000 students. The school sent an emergency email that they would be closing their four colleges and six educational centers, and moving to online classes for the rest of the semester. And they feared that many students, particularly foster youth, did not have the technology (laptops and an Internet connection) to make this change and risked failing their semester.
---
They were right, based on our experience of more than 10 years trying to connect youth in care to the things they need to succeed in school and in the workplace. In 2016, iFoster participated in a University of Southern California study that found that 95% of rural foster youth, and 79% of urban foster youth, did not have access to a computer and the internet where they live. Up until now, technology access was viewed as a "nice to have," but not necessary for foster youth to function in today's society.

March 11 changed that. Los Rios' email brought into stark focus that the relatively few foster youth who made it to college were at risk of failing and dropping out because they lacked the tools they needed. With only 8% of foster youth ever achieving a college degree, losing even one due to our failure to adequately provide for them is a travesty. We had to act.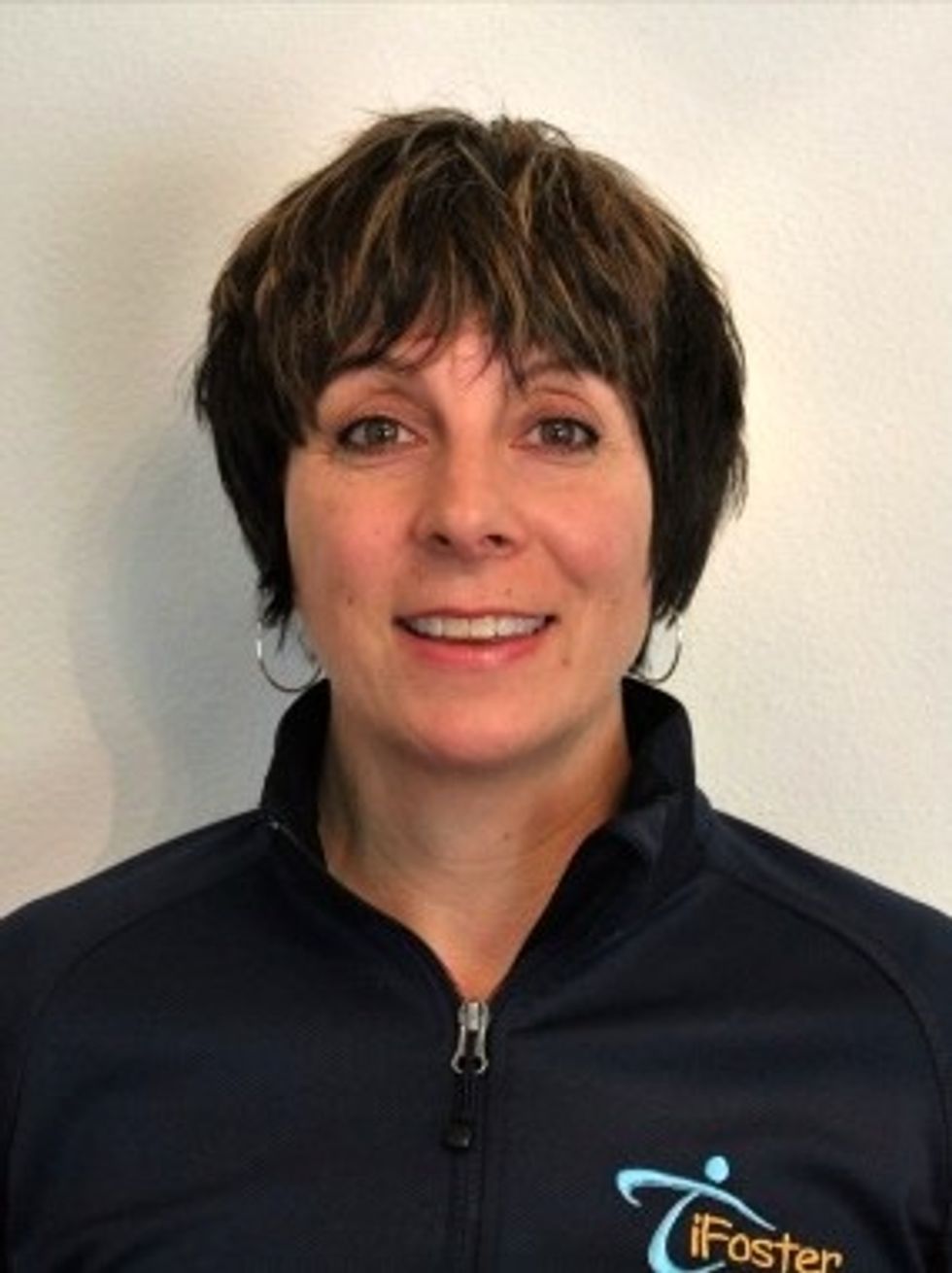 iFoster co-founder and CEO Serita Cox
Photo: iFoster
In the 11 weeks of sheltering in place that soon followed, iFoster, John Burton Advocates for Youth, and the California Foster Youth Ombudsman's Office ran point on a mission to keep those youth connected, literally and figuratively. It involved almost 700 organizations and child welfare agencies, and resulted in the procurement and distribution of 6,630 smartphones and laptops.
This is the short version of how it all happened, and I hope it helps folks in other states plan for similar efforts this fall. If this can be done during stay-at-home orders in the country's most populous state, it can be done in any state, county or locality.
By the end of the day on March 11, we had the foundation of a plan figured out. We needed to start identifying college foster youth who needed the technology to survive academically, and then we needed to figure out how to pay for and actually acquire the phones and laptops, at a time when the demand for these was surging with every student in America basically learning from home.
The next day brought two big wins for this operation. First, California Community Colleges Chancellor's Office sent out directions to their 115 colleges that their foster youth would get the technology they need, and asked the administrations on those campuses to start getting rough estimates together for how many students qualified. This was the first of several key outreach efforts the got the ball rolling to actually define the universe of need.

Second, the philanthropic sector quickly got the importance of the goal here. Long-term funders of iFoster's digital divide programming – Foster Care Counts, Walter S. Johnson and Ticket to Dream – stepped up with the California Community Colleges Chancellor's Office, John Burton Advocates for Youth, California Wellness Foundation, LA Tech, Foundation for Community Colleges, Tipping Point, and a generous anonymous donor. These early investments were followed by an executive order from the Governor of California and public funding from California Department of Social Services
By March 13, initial forecasts started pouring in from community colleges across the state. On March 16, the first specific requests identifying individual foster youth students and their needs came in. Before the first schools closed, laptops and smartphones for foster youth began arriving on college campuses for distribution. All of this happened prior to the statewide shelter-in-place order issued by Gov. Gavin Newsom on March 19.

But many schools had already sent students home, and foster youth around the state were left to frantically figure out how to remain in class remotely and from afar. We needed to build a massive outreach machine that could through sheer volume find most of the youth in need around the state.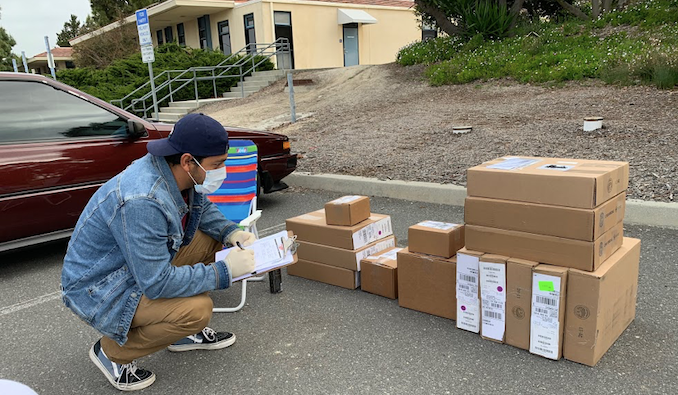 A member of Mira Costa Guardian Scholars program catalogs a shipment of laptops and phones for foster youth who will need them during the pandemic shutdown. Photo: iFoster
Key foster care organizations in California have been sharing resources and partnering on programs for years across child welfare, K-12 education and college. It was this foundation that was able to immediately react and invite new partners to the table to implement a plan.

College foster youth support programs like Guardian Scholars reached out to their students to identify need. County child welfare departments, including the Los Angeles County Department of Children and Family Services, tasked their county social workers and probation officers to review their caseloads and find out which of their youth needed tech. Foster care liaisons at school districts across the state did the same, as did foster family organizations, court appointed special advocates, transitional housing providers and independent living programs.
With the process of finding recipients underway and financial commitments lined up from foundations, corporations and eventually the state, we then had to go and acquire the phones and laptops. And with demand for these products skyrocketing because of school closures, this is where California's existing infrastructure for connecting foster youth to technology paid off.
iFoster has provided over 6,000 laptops to foster youth since 2012 funded by very committed philanthropy. In the fall of 2019, just prior to the pandemic, iFoster launched a pilot program with the California Public Utilities Commission to provide all current and former foster youth between 13 and 26 with a smartphone that included unlimited voice, text and data that operates as an internet hotspot.
Having those types of arrangements was critical to mobilizing in an emergency. We did not have to cold call on manufacturers to source and ship laptops and phones – we already know and work with some. We did not have to completely invent pots of funding – we could augment ones that already existed.
It was this combination of having an existing collaboration, as well as scalable iFoster laptop and internet programs, that allowed California to respond so quickly to the connectivity needs of foster youth when the pandemic hit.
While outreach took an army of thousands, the process of getting the right technology to each youth was centralized at iFoster. We are a small virtual organization of nine employees, and we had to staff up quickly.
Year two of our "TAY AmeriCorps program" – where we train and hire current and former foster youth to be peer resource navigators to other foster youth – was scheduled to start in March. We brought on 25 foster youth in the Bay Area and Los Angeles who we felt could work effectively from their homes.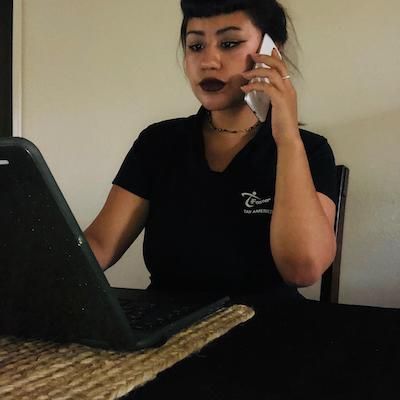 TAY AmeriCorps member Jezabel works on iFoster's intake team, establishing a list of youth who will receive laptops and phones. Photo: iFoster
We work in teams. Our bilingual intake team answers phone, text and emails requests and ensures that every application has all the information required for approval. They hand off to our VAT team (verification, activation and tracking), which ensures there is no duplication in requests and validates with each youth or their caregiver the tech they need and their shipping address.

As foster youth move frequently, ordering and shipping devices happen within one business day of validation. Our ordering team works closely with our third party logistic company, Rakuten Super Logistics, who fulfills and ships orders. Rakuten manages inventory, order priority and shipping flow.
Phones require activation on the Boost telecom network, so our VAT team work feverishly to activate phones once they ship to ensure that every phone is ready to go when a foster youth receives them. Finally, our VAT team follows up with every recipient to provide shipping and tracking information and to ensure that every youth knows who to contact if they have any issues with their tech or with any other resources they may need.
Clear roles, responsibilities and standard operating procedures are critical. However, it is the dedication of a team of transition-age foster youth and their supervisors managing them virtually that make this work.
All told, this was a collaboration of 686 partners that included the state, 50 county child welfare departments, thousands of child welfare workers, college support teams, caregivers, mentors and foster youth themselves. We have collectively proven that bridging the digital divide for foster youth is a solvable problem, and one that can be replicated, before distance learning starts again this fall.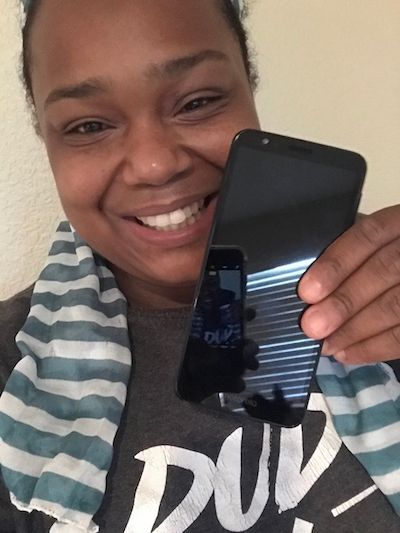 One of the thousands of current and former foster youth who received a phone through the partnership sent a photo of her new lifeline. Photo: iFoster
For those interested in stealing our playbook, I sincerely hope you do! We are planning to produce a more formal how-to guide on the project soon. But in terms of top-line recommendations, here are the four things to focus on…
Build off philanthropy: In this crisis, the first and fastest funding came from philanthropy. However, to achieve scale, sustainable funding must come from the public sector.
Diverse network to identify demand: Understanding who needs what is not an easy task. There is no centralized data system that tracks foster youth tech needs. However, every foster youth has their own support network they rely on.

Unlimited Data is Key: The phones and laptops are only as valuable as the hotspot. Without that element, it will be hard for many of our foster youth students to connect from where they are.
Centralized Distribution: It took a lot of partners to make this all work, but the actual process of receiving products and sending them out to youth had to be a tight operation with strict procedures in place.
This collaboration continues to grow, with government funding adding to philanthropy. Not only will college foster youth have the technology they need to distance learn for as long as they need, but we are well on our way to ensuring that every high school foster youth will also have the tech they need, and there is every indication that our K-8 foster youth students will as well. As of June 12, this partnership has connected a total of 7,599 foster youth from 51 counties with tech, and we are still serving between 500 and 700 youth every week.
Fall is coming and distance learning will be a reality again. We are confident that other states, counties and localities can replicate what we've accomplished in 11 weeks of COVID.
We at iFoster are here to help. We are willing to provide technical support to any team nationwide who wants to ensure their youth go back to school with the technology they need. We will share our standard operating procedures, documents, templates and provide intros or allow others to leverage the partnerships we have already built to device wholesalers and telecom partners.
This column first appeared in the Chronicle of Social Justice.
Serita Cox is the co-founder and CEO of iFoster, a nonprofit that aims to ensure every child growing up outside of their biological home has the resources and opportunities they need to become successful, independent adults.
From Your Site Articles
Related Articles Around the Web
Serita Cox
Serita Cox is the co-founder and CEO of iFoster, a nonprofit that aims to ensure that every child growing up outside of their biological home has the resources and opportunities they need to become successful, independent adults.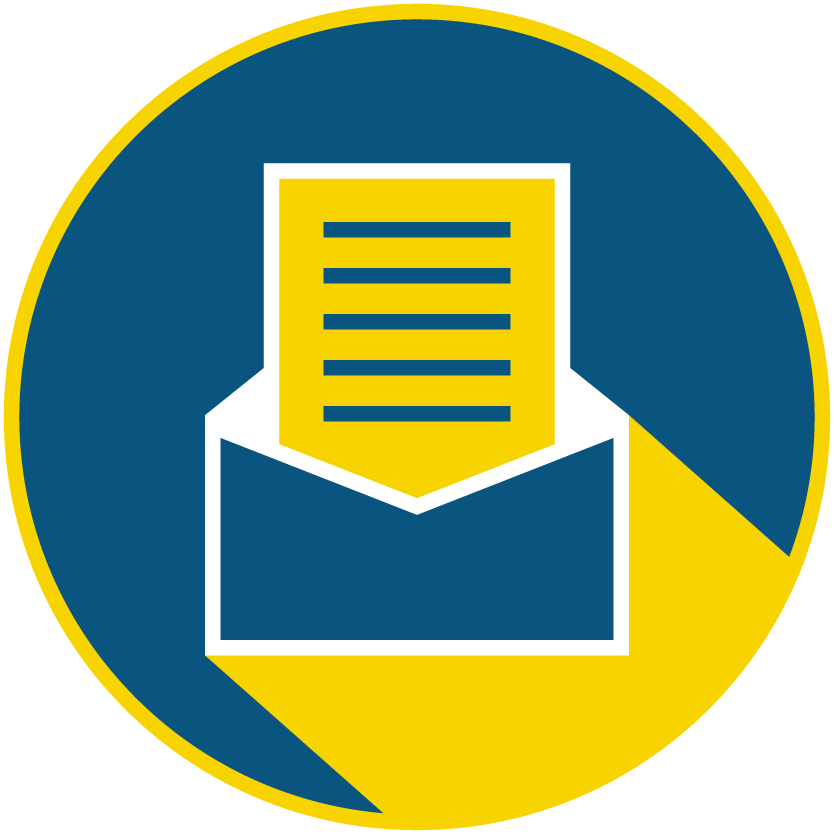 Subscribe to our newsletter to catch every headline.
Thanks to a sizzling startup scene and a receding pandemic, Los Angeles investors are feeling more optimistic this spring than they did at the end of last year.
They are expecting robust hiring, increasing valuations and a quick recovery of the U.S. economy, according to the dot.LA VC Sentiment Survey, a quarterly poll of the top VCs in Los Angeles.
Nearly every investor said their portfolio companies had added headcount in the last quarter and expect to add more in the second, which was an improvement from the final quarter of 2020.
"The majority of our portfolio has seen exponential growth during the COVID shutdown combined with more accessible talent," said Matt Lydecker, lead investor at Luma Launch, an early stage fund based in Santa Monica. "Both of these variables have led to massive hiring over the last year."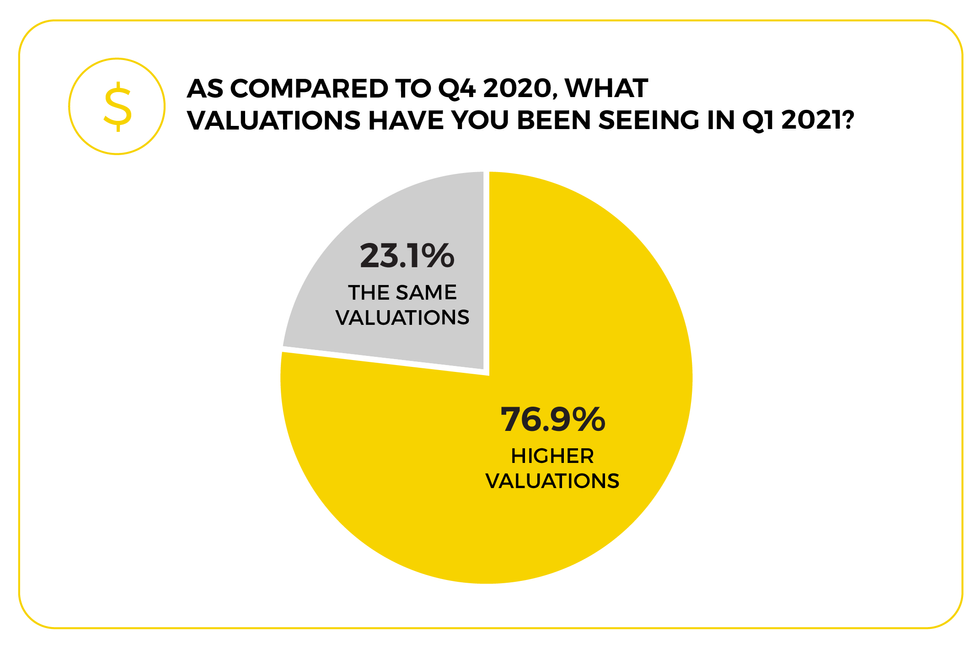 Almost half of our 27 respondents said they expect the U.S. economy to recover faster than they did at the end of last year, before the vaccine rollout. Of those surveyed, 39% think the economy will recover in the first half of next year while 31% predict a recovery in the second half of 2022.
And 42% expect their employees to return to the office at least some of the time during the second half of this year while 27% do not think that will happen until 2022.
Interestingly, only 11% plan to require employees to be in the office full-time.

Josh Berman, co-founder of Troy Capital Partners, a multi-stage venture firm based in Santa Monica, said it is easier to get opinions quickly when everyone is working under the same roof. He also misses the impromptu brainstorming sessions that come together when his employees are in close physical proximity.
"When teammates are in the office it generates more energy and creativity and productivity," Berman said. "The more smart minds working on a project or idea the better."
But 39% of our respondents won't make employees come into the office at all, including Deborah Benton, founder and managing partner of Willow Growth Partners, an early-stage consumer VC firm.
"Our productivity has never been higher or our expenses lower," Benton explained. "Candidly, we prefer to spend time with our portfolio companies in their environment."
Luma Launch's Lydecker said while he misses face-to-face interactions, he will also not be requiring employees to be in the office.
"This past year has proven you can work anywhere and be successful," he said.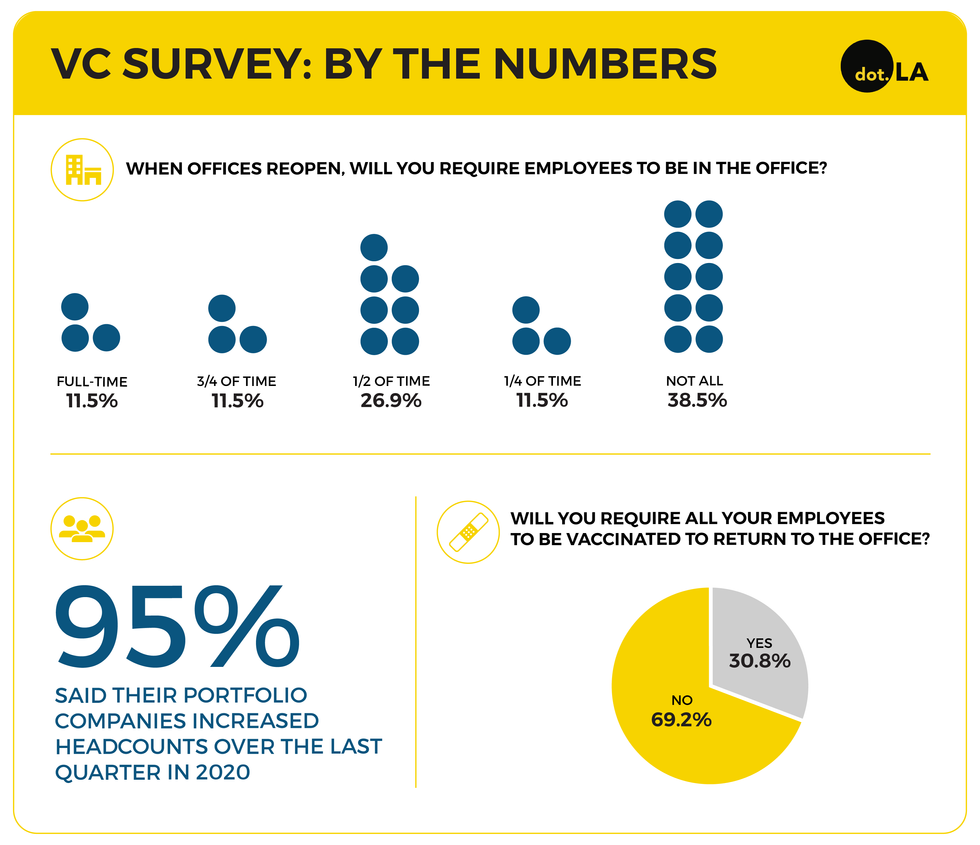 Only one-third of our respondents said they will mandate that their employees be vaccinated in order to return to the office. That includes Mark Mullen, co-founder and managing director of Bonfire Ventures, an early-stage venture firm specializing in business-to-business software.

"We have a team of six and we talk about everything," Mullen said. "We all want to get vaccinated and will. Three of us are fully vaxxed and three have had one shot, so it is not an issue."
Half our respondents said they had already been vaccinated, but that was before California opened up eligibility to anyone over 49 years old on April 1st.
While some major tech conferences, such as Code, plan to return to in-person gatherings in September, our survey suggests people might not feel comfortable attending that soon. Over 45% said they do not think they will want to go to a conference until the first half of next year. Thirty-five percent expect they will be ready later this year.
Against the backdrop of all these trends, it is getting more expensive to invest in startups. Seventy-seven percent of our respondents said they saw higher valuations last quarter, but that did not stop them from closing deals. Thirty-eight percent of investors said they made more deals while 46% reported making the same number.
Graphics by Candice Navi.
Ben Bergman
Ben Bergman is the newsroom's senior finance reporter. Previously he was a senior business reporter and host at KPCC, a senior producer at Gimlet Media, a producer at NPR's Morning Edition, and produced two investigative documentaries for KCET. He has been a frequent on-air contributor to business coverage on NPR and Marketplace and has written for The New York Times and Columbia Journalism Review. Ben was a 2017-2018 Knight-Bagehot Fellow in Economic and Business Journalism at Columbia Business School. In his free time, he enjoys skiing, playing poker, and cheering on The Seattle Seahawks.
Ara Katz, a serial entrepreneur and founder of probiotic company Seed tops our list. Katz found a niche in a multi-billion dollar industry, but she acknowledges that this past year has been especially tough for women, as the pandemic forced millions to drop out of the workforce.

"It is not lost on me what a privilege it is to be building a company as a female founder and mother given how impactful the pandemic and the past year has been on women and mothers in the workforce," said Katz. "My best advice to founders is to build with abandon — it is contagious, amplifying and makes it all meaningful."
Nationally, female-founded or co-founded companies earned less than 3% of all venture capital in 2020, according to data from Pitchbook. Although women founders say they still face issues of sexism and encounter more obstacles than their male counterparts, there are signs of improvement. In the first quarter of this year, women entrepreneurs reeled in $9.8 billion in capital investment nationally – an all-time high in quarterly investments over the past 12 years.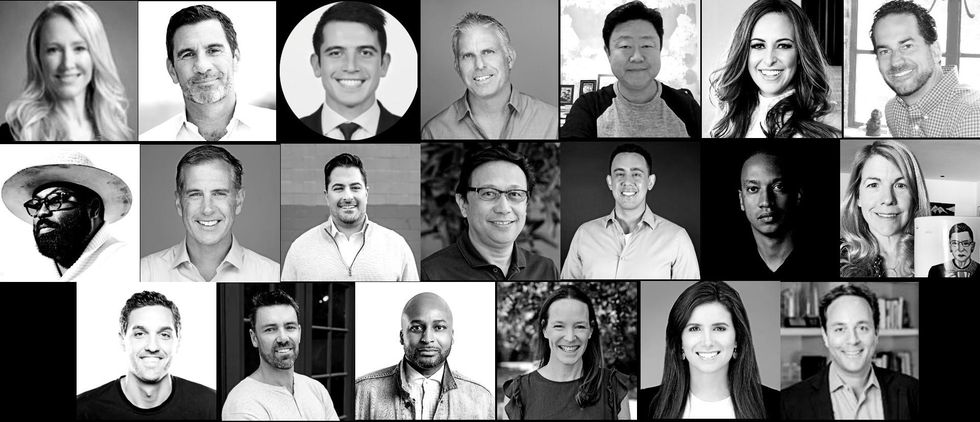 We asked L.A.'s top VCs to tell us which female founders they have their eyes on as part of our Q1 sentiment survey.
In Los Angeles, Long Beach and Santa Ana, $544 million was poured into female founded startups alone over that time.

Therese Tucker, founder of fintech company BlackLine, which also made our list, said that it's important for women to find people who believe in them as they build their companies.
"Don't be intimidated by condescension," Tucker said, "Look for people you can actually partner with who 'get' your business."
And just as importantly, founder of health platform Kensho, Krista Berlincourt, said stay true to who you are.
"It is not easy. And you'll be surrounded by men, so just find the people who get you and your vision, hold onto them tight, and go for it. Then remember that soft is strong. You don't have to 'crush it' to be successful," she said. "Be you. Be flexible. Soften. Grow. That's the only thing that has ever worked," Berlincourt added.
Here's the complete list: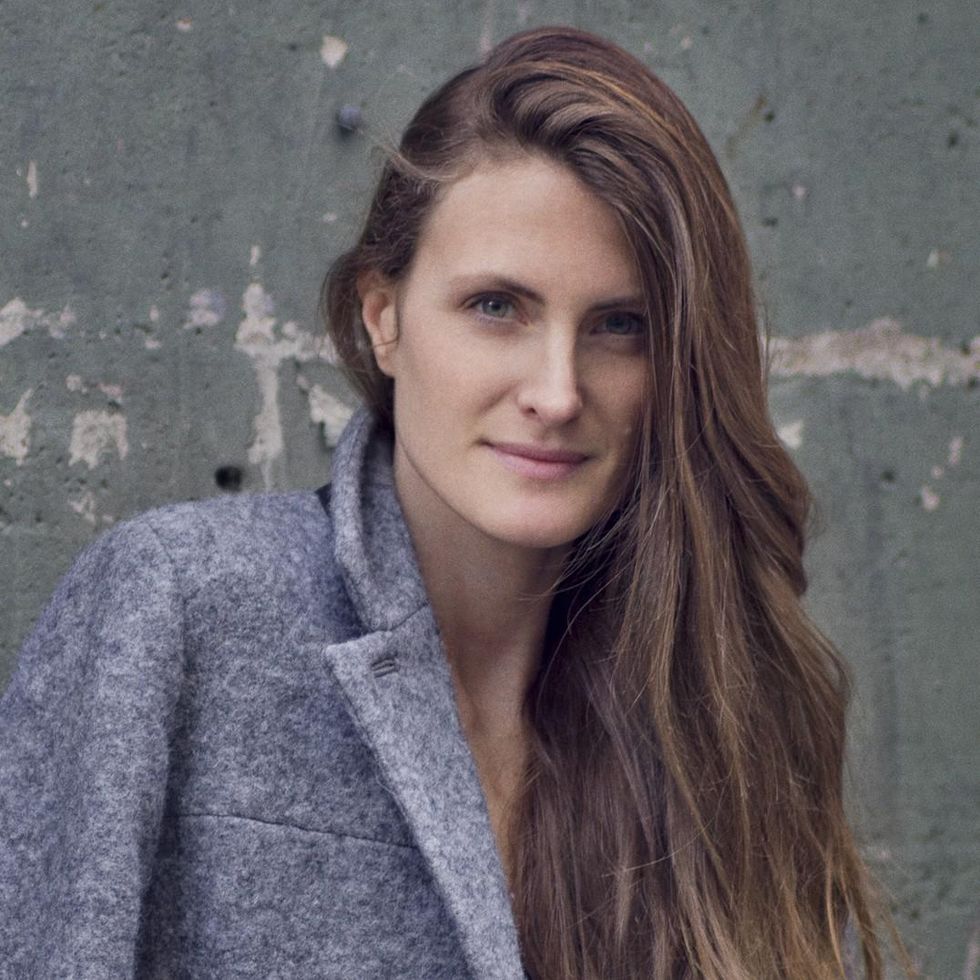 Ara Katz, Seed
Ara Katz
Ara Katz is the co-founder and co-CEO of Seed, a Venice-based probiotic company designed to improve health and digestion. Katz's experience as a breastfeeding mother led her to explore the importance of microbes and their impact on bodily health. Among other leading roles, Katz was co-founder and CMO of ecommerce marketplace Spring, which was sold to ShopRunner in 2018. She was also on the founding team of Beach Mint, an e-commerce company for fashion and lifestyle brands.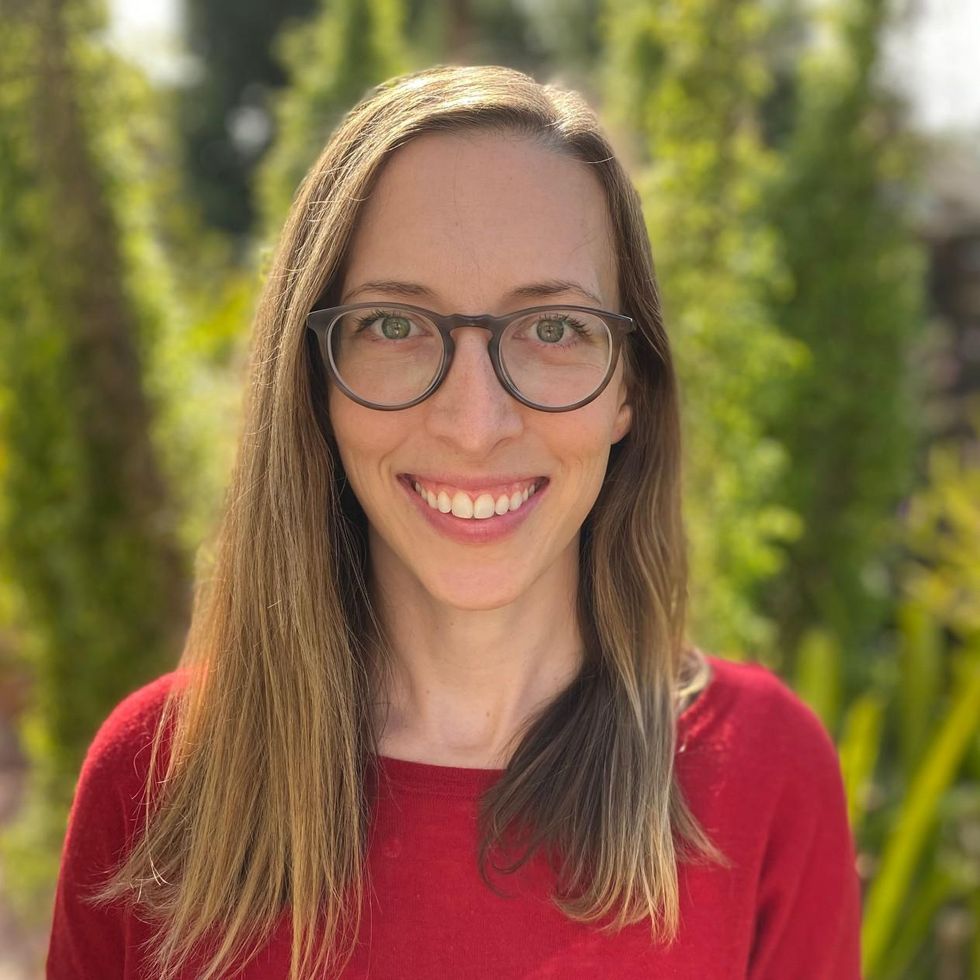 Claire Schmidt, AllVoices
Claire Schmidt
Claire Schmidt aims to empower workers through AllVoices, an anonymous reporting and management platform, which allows employees to report issues in the workplace. The LA-based company has raised a total of $4.1 million with investments by Crosscut, Greycroft, Halogen Ventures and dot.LA founder Spencer Rascoff. Inspired by the the MeToo movement, the platform lets employees alert management to problems like discrimination, harrasment, or work bias. Prior to roles at AllVoices, Schmidt was vice president of technology and innovation at Fox properties and senior director of giving at Thrive Market, an e-commerce platform for organic products.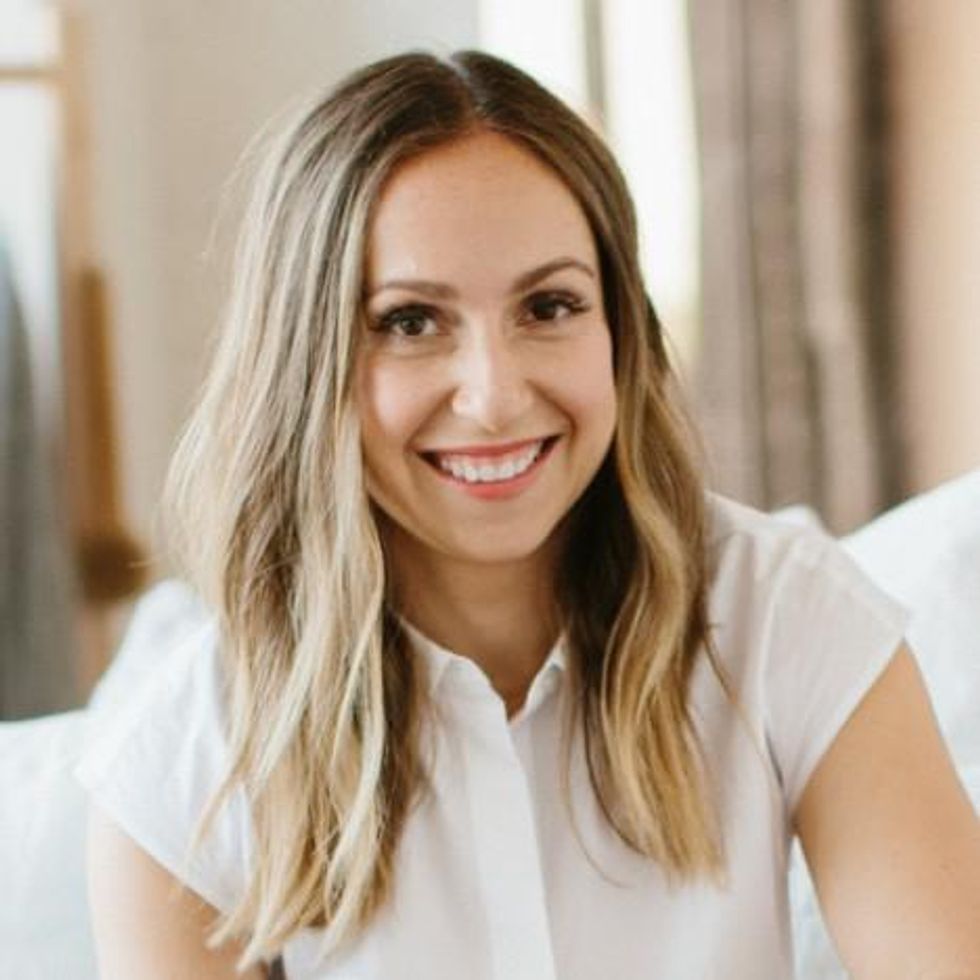 Ariel Kaye, Parachute
Ariel Kaye used her design and brand background to launch Parachute in 2014. Parachute is a direct-to-consumer bedding brand based in Culver City. The startup has raised over $47 million in funding to date with investments by H.I.G Capital, Jaws Ventures and Brilliant Ventures. The brand avoids chemicals and synthetics in their products putting an emphasis on sustainability.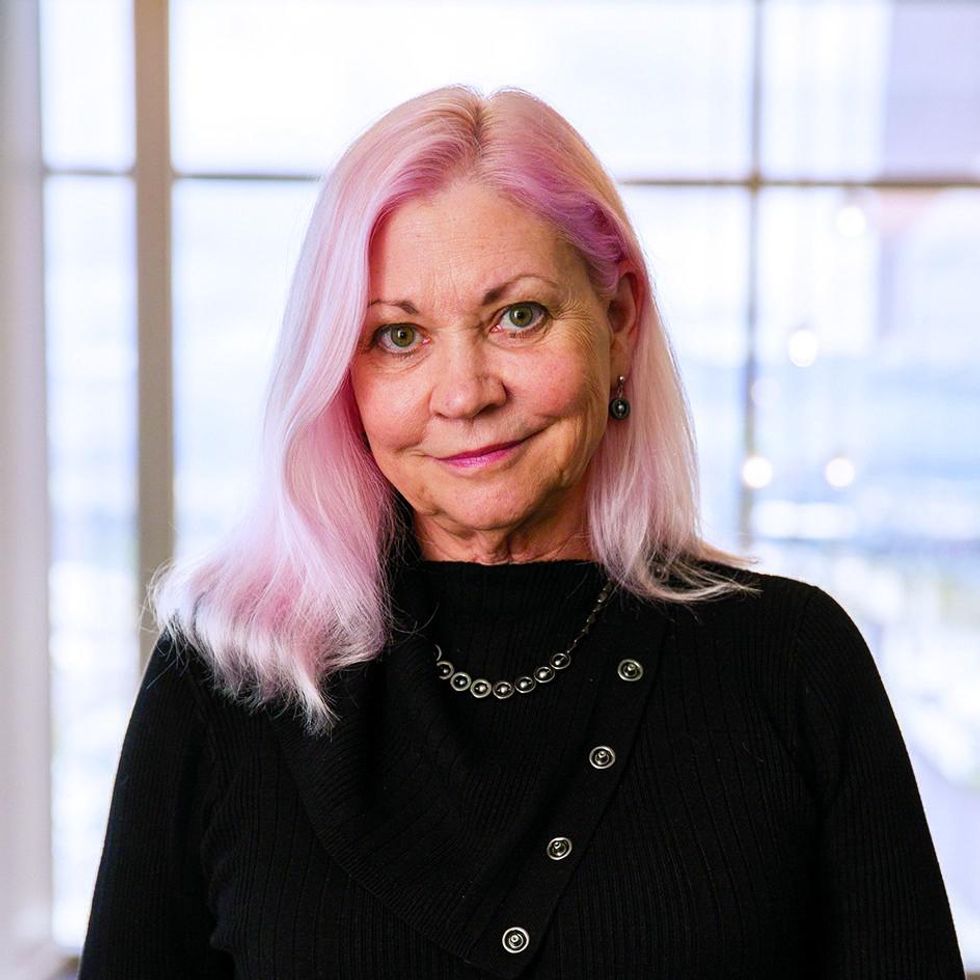 Therese Tucker, BlackLine
Therese Tucker is the founder and executive chair of BlackLine, an LA-based platform for accountants that takes on repetitive or complicated tasks. BlackLine pulled in nearly $352 million in revenues in 2020, and expects to grow that to at least $410 million this year. Ranked among Fortune's '50 fastest growing' women led companies in 2016, the company also received first place in G2's "Best Finance Products of 2021" ranking.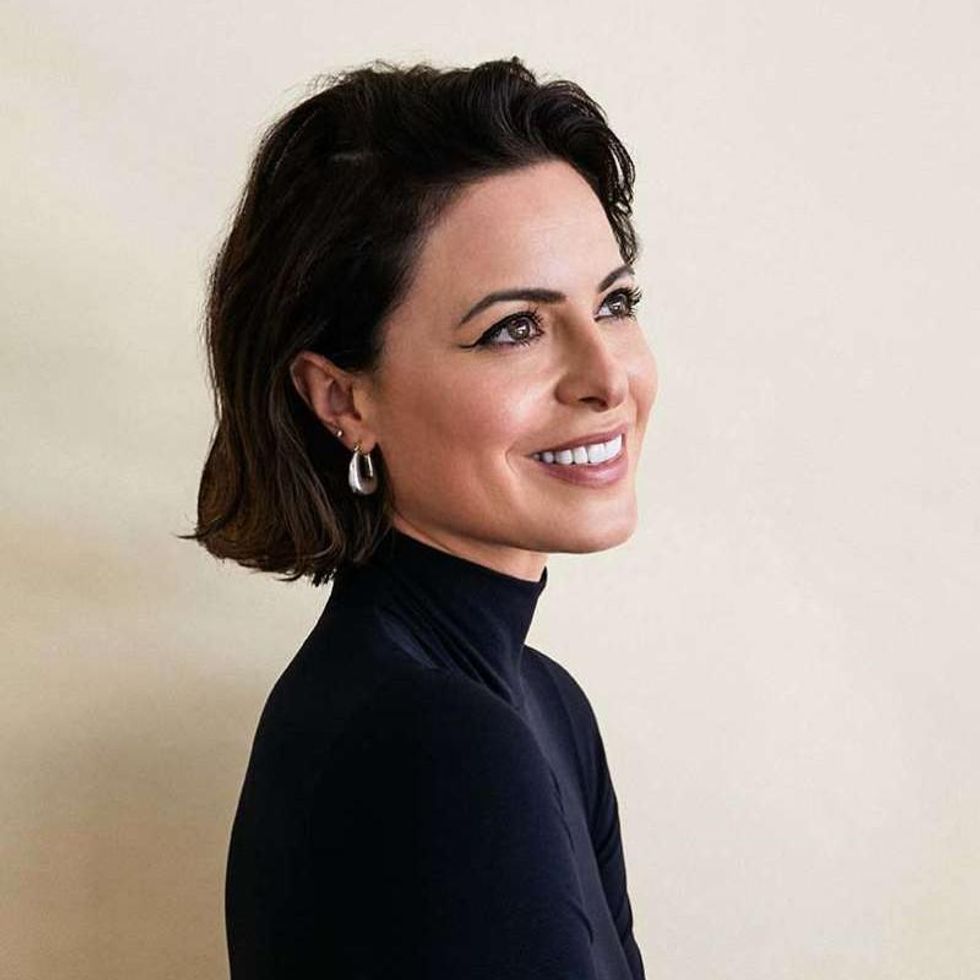 Sophia Amoruso, Nasty Gal
Southern California native Sophia Amoruso is the founder and former owner of Nasty Gal, a multi-million dollar clothing store originally started on eBay. Nasty Gal was sold at a value of $20 million, including $15 million in debt, to BooHo in 2017. Amoruso's newest project is an eight-week entrepreneurship course called Business Class, which aims to help female business leaders begin or grow their small businesses. The New York Times bestseller author of#GIRLBOSS, she detailed her entrepreneurial story that was later made into a Netflix series.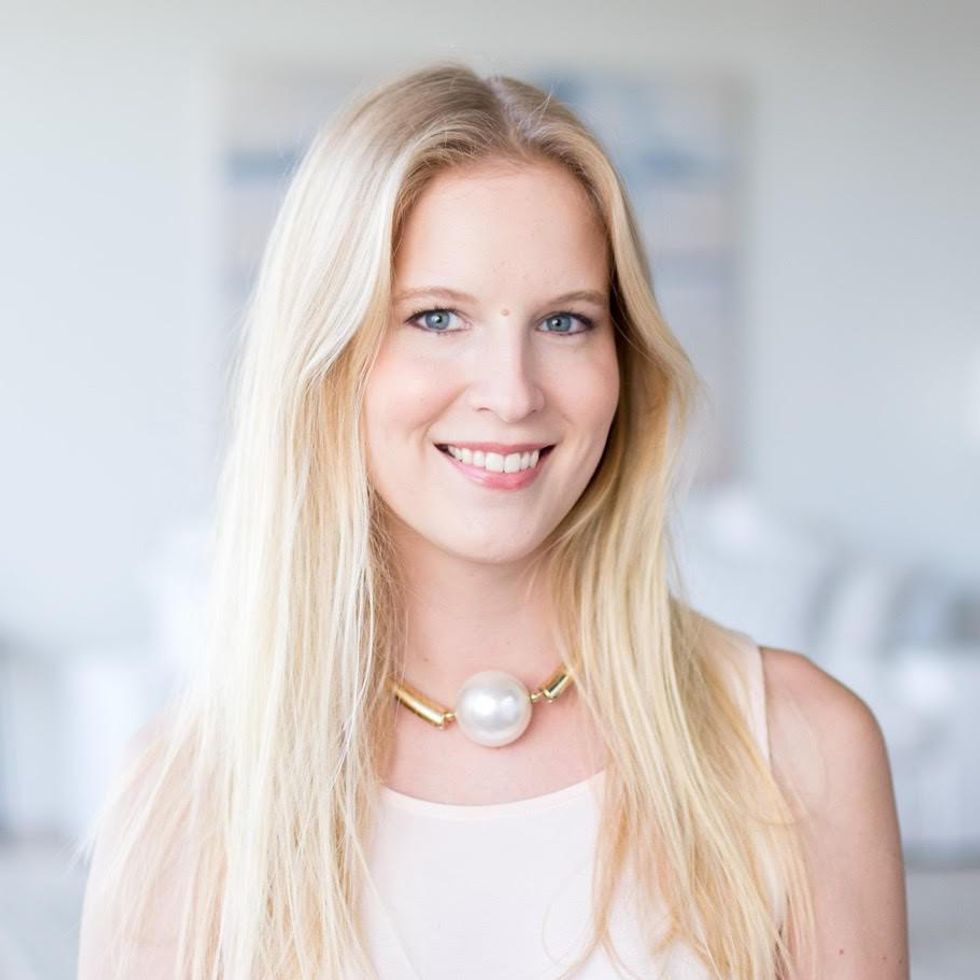 Madeline Fraser, Gemist
Madeline Fraser is the CEO and founder of Gemist, a mobile app that allows users to design a ring and try it on at home before they buy. Fraser used her experience in growing tech-startups to create one of her own. The sustainable jewelry brand raised $1 million in funding in its first seed round in 2019 and last year was backed by De Beers Group Ventures, Hawke Ventures and Monique Woodward last year for an undisclosed amount.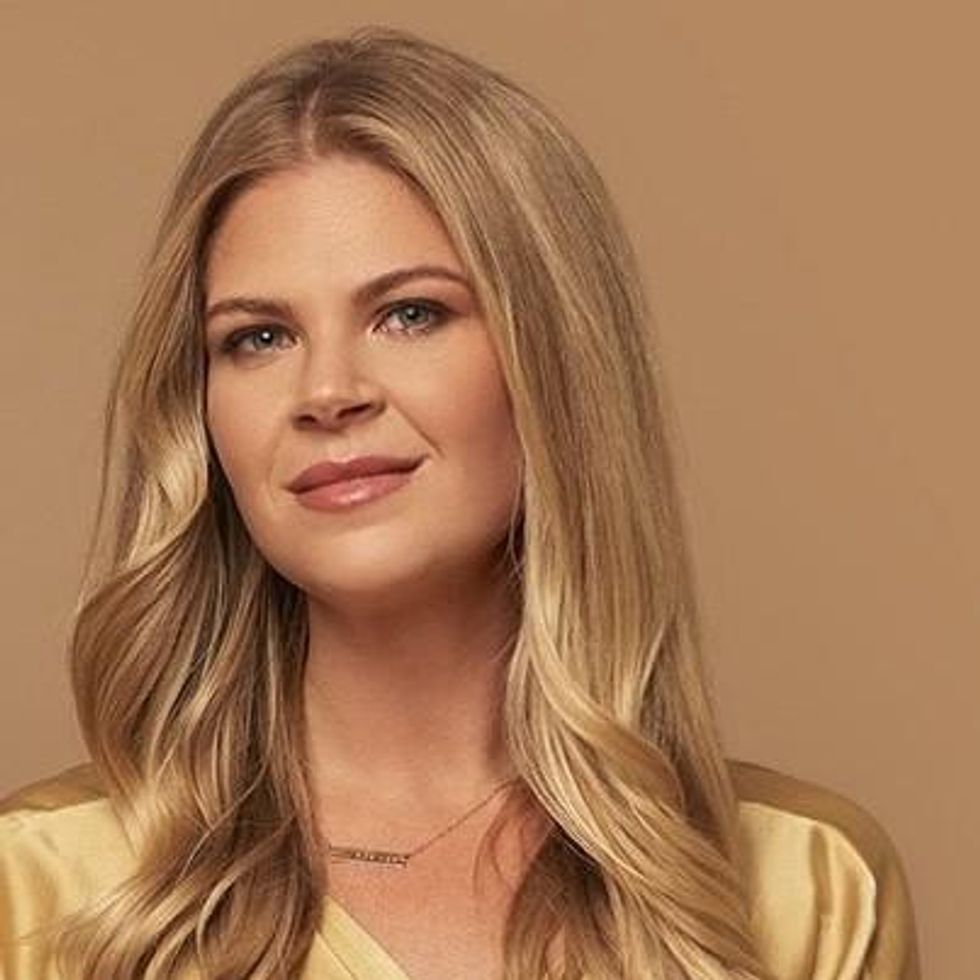 Krista Berlincourt, Kensho
Berlincourt is the CEO and co-founder of Kensho, an Los Angeles-based health platform and guide to natural medicine. Kensho provides users with specialized wellness services from surfing to acupuncture. The company has raised $1.3 million and is backed by top investors like CrossCut Ventures, Female Founders Fund and Evolve Ventures. Prior to creating her own company, Berlincourt worked in public relations at venture-backed Simple.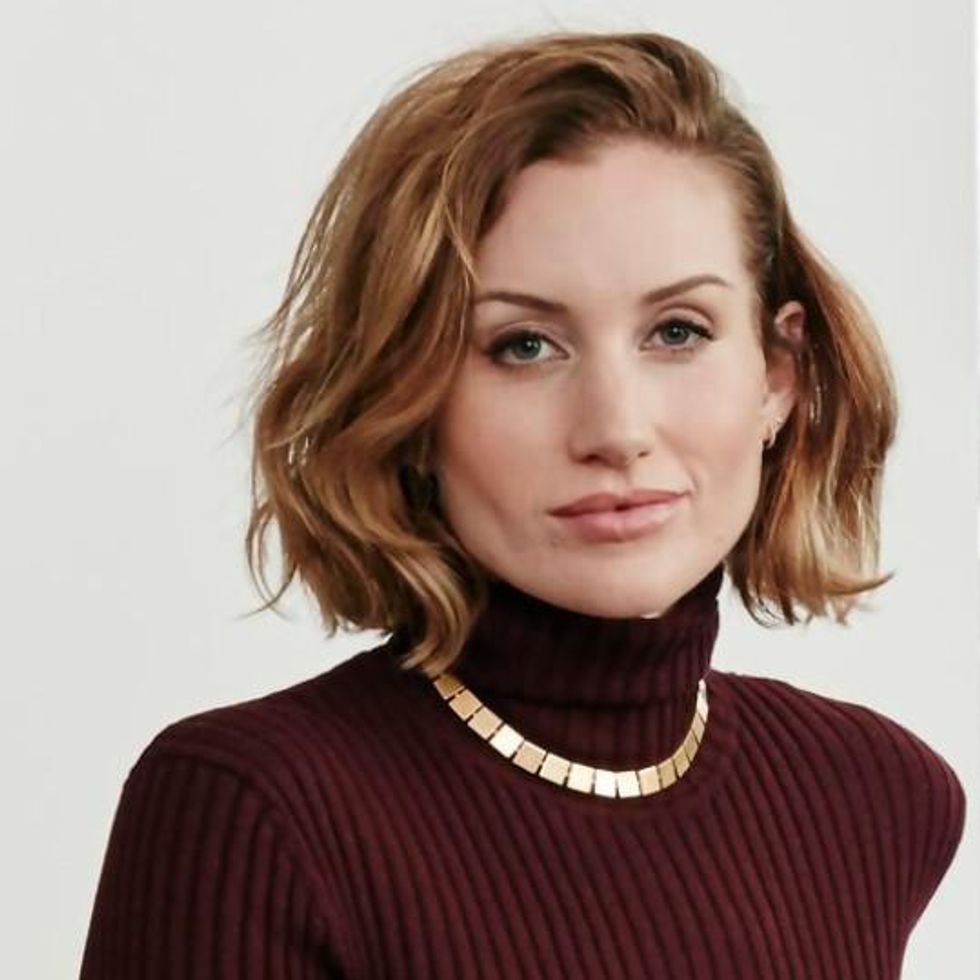 Katherine Power, Who What Wear
Katherine Power co-founded Who What Wear 15 years ago out of frustration with a fashion industry that was often out of reach for many. The brand focuses on providing affordable and size-inclusive fashion. She is now CEO of Clique Media Group, a parent company that oversees Who What Wear and other consumer brands. As of 2017, Clique Media Group raised over $15 million in funding with investments by Amazon, Greycroft and e.ventures. Power was also listed in Fortune's 40 under 40 in 2016.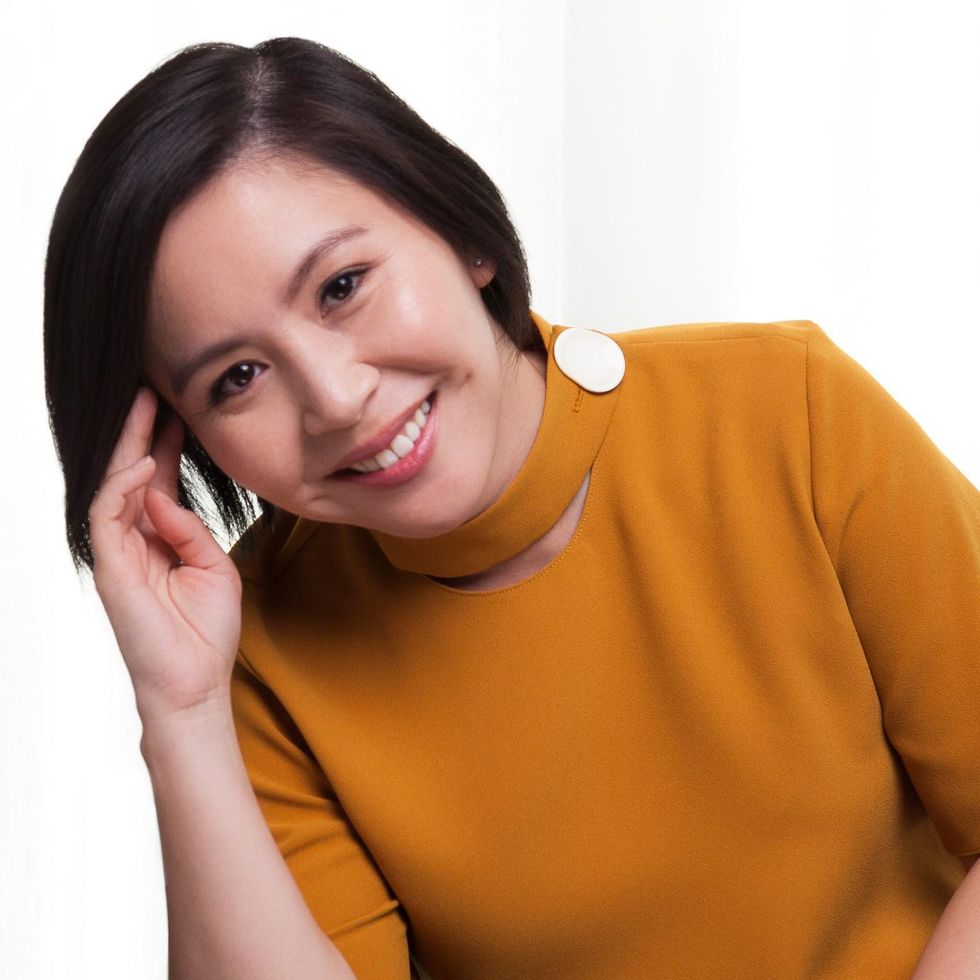 Cat Chen, Skylar
Cat Chen is the founder and CEO of Skylar, a fragrance and body care brand. Chen developed a hypo-allergenic and cruelty free fragrance after being dismayed by the lack of clean ingredients in high-priced perfumes. The company founded in 2017 has raised a total of $11 million backed by Amplify, FirstMark Capital and GingerBread Capital. Prior to Skylar, Chen was was an executive of operations at The Honest Company, where she helped grow the company to $300 million of revenue in her four years there.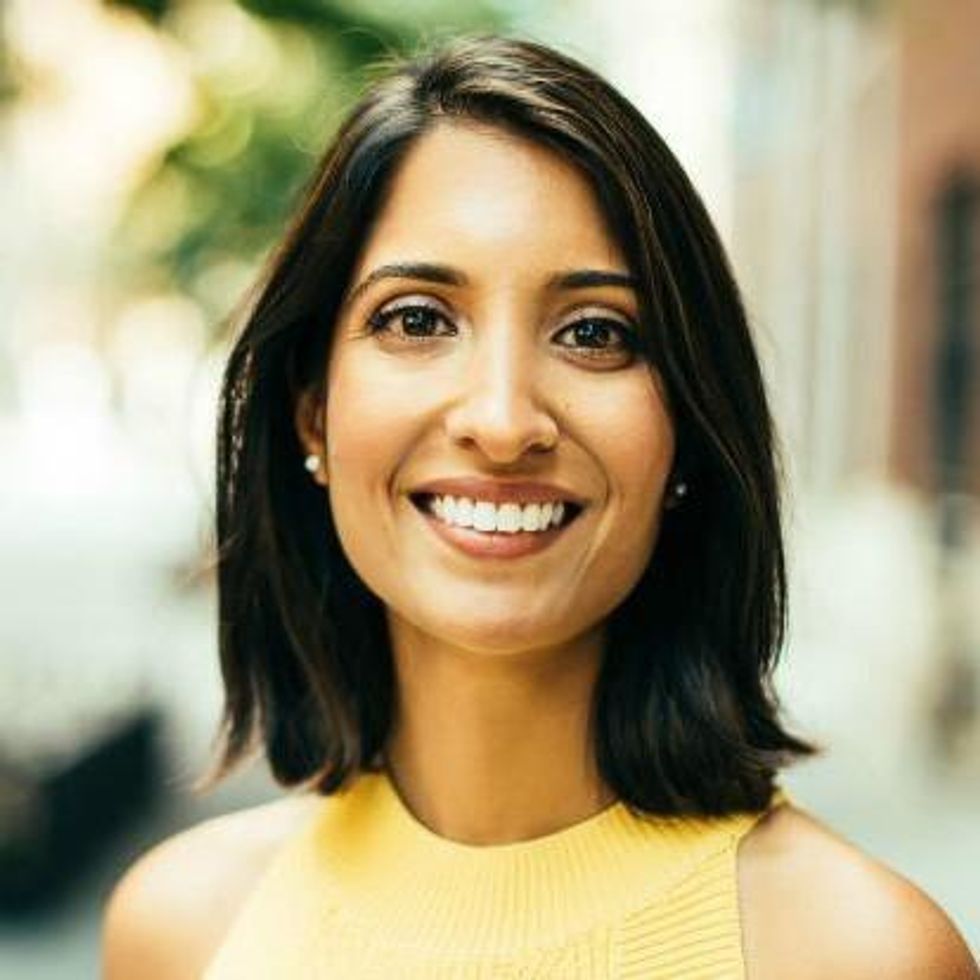 Shivani Siroya, Tala
The founder and CEO of Tala, a Santa Monica-based consumer credit smartphone app, Shivani Siroya created the company to assist people in underrepresented markets. Tala uses advanced data science to provide personalized financial services, such as disbursing loans to people with no formal credit history. The startup has raised over $217 million in funding by top investors, and has since been mentioned in TedTalks, Wall Street Journal and Financial Times. Siroya's company is valued at an estimated $750 million dollars as of 2019, and was deemed one of the top FinTech companies in the world by Forbes.
Lead image by Ian Hurley.

Hanna Chea
Hanna Chea is an editorial intern at dot.LA.