user generated content
With an ambitious goal to building the Youtube of audio, Los Angeles-based Vurbl announced Monday it has closed its $1.3 million pre-seed round with lead investor AlphaEdison with participation from Halogen Ventures and Ten13. The funds will be used to launch a platform later this year with millions of pieces of audio and podcasts.
"We know how user generated content works, we know how social and SEO work, we know how digital advertising work, and most importantly, we keenly understand the particular way you must stitch them all together to make a great UX for listeners, creators AND advertisers," founder and CEO Audra Gold wrote in an email to dot.LA.
As opposed to audio streaming companies such as Spotify and Luminary which have spent millions acquiring shows, Vurbl plans to differentiate itself by providing mostly cheaper user-generated content. It says it will also be the first scaled open market, realtime programmatic audio ad platform, doing for audio what has been so lucrative for video on Youtube.
"Because of this, Vurbl is poised to revolutionize the world of digital audio advertising," Gold said.
Gold previously founded Product N, a product management consulting and recruitment firm, and led product teams at Rubicon Project, The Mighty, Pluto TV, Fourthwall Studios and Defy Media (formerly Break Media). She also held senior product roles at WeddingChannel/TheKnot, Viviendi Universal's online division, and IGN.com.
Apple owns the dominant podcasting platform even though audio is low on its list of priorities. Spotify has been on a
spending spree
to acquire more big name podcasts like Joe Rogan. Luminary raised more than $160 million to fund a subscription model with a hefty marketing budget but has
burned through cash
and struggled to attract subscribers.
From Your Site Articles
Related Articles Around the Web
Jukin Media said in a statement to dot.LA that the company "applied and received $2.2 million" to "cover its payroll costs and help avoid layoffs." It also noted that a substantial portion of its revenue is advertising based and that Jukin has seen a "significant dip" in advertising revenue because of the pandemic despite "modest gains" on the licensing side of the business.
"As a mid-sized, independent business, we have saved jobs in large part because we secured this assistance," the statement said.
PPP money was ostensibly allocated to keep small businesses impacted by the novel coronavirus afloat during the pandemic. Businesses are required to attest that they have been negatively impacted by the COVID-19 pandemic.
Jukin Media is all about user-generated content. A large part of its business is licensing videos and providing it in its library — now with some 65,000 videos — to major companies, brands and media companies.
The company also boasts 200 million fans and 2.5 billion monthly views. It has paid out $25 million to video owners — through revenue shares or up-front payments — over the last five years, Skogmo recently told dot.LA. It also syndicates real-time feeds to news organizations like The Associated Press, Tribune Media and Reuters, among others.
There has been much debate among venture capital-backed startups as to whether it's appropriate to take PPP. Albert Wenger, a partner at Union Square Ventures, wrote on his blog in early April that "there is a money grab going on right now by some venture backed startups that this program absolutely should exclude."
Wenger urged VC-backed companies with lots of money in the bank and limited COVID-19 impact to think twice about applying for PPP. Meanwhile, dozens of companies gave back their PPP loans amid public shaming, because they didn't need it.
In an interview with dot.LA at the end of March, Jukin's founder and CEO Jonathan Skogmo said the company has raised $6 million strategically from Disney, Samsung and Peter Guber of Sony.
"The $6 million we raised, we never touched, it sits on the balance sheet," Skogmo said, noting that many companies around him went out of business. "You have to play the long game, the short game is not going to win, it's not just growth at all costs. Slow growth is perfectly acceptable."
Skogmo also said the company has seen an uptick in videos from people who are getting creative while quarantined in their homes. His team had already reviewed hundreds of COVID-19 related videos and were representing dozens on the licensing side of the business at the time. Skogmo said the company has seen a rise in engagement of those watching their media.
__
Editor's note: dot.LA received funds of less than the $150K threshold for disclosure from the Payment Protection Program.
Updated with statement from Jukin Media at 3:11 p.m.
Do you have a story that needs to be told? My DMs are open on Twitter @latams. You can also email me at tami(at)dot.la, or ask for my Signal.

The rising popularity of user-generated content (UCG) on platforms like YouTube, Instagram, TikTok and Snapchat is poised to accelerate as we adapt to the new norms ushered in by the coronavirus.
dot.LA on Tuesday held an online discussion with Jukin Media CEO Jon Skogmo and writer-actress Alyssa Limperis about how stay-at-home orders issued by many states and municipalities are galvanizing a new era of creativity in the entertainment industry.
Several trends are now converging that could spur lasting change. Demand for UGC is up as audiences are ordered to stay indoors. Creators are increasingly looking to UGC as filming is shut down and live events are canceled. Audiences and entertainers are hungry to connect online, and to engage with each other in an authentic way.
So, too, are companies looking for ways to delight and attract customers. Ms. Limperis, who creates her own content that commands millions of views, noted how companies have begun asking for content they can use for advertising — never mind that she has to create it from her living room. She also shared how she is pursuing creative projects with friends across the country in ways that she previously wouldn't have considered.
"There's going to be amazing films that are made in people's homes," she forecasted. "There are going to be amazing sitcoms that are made in people's kitchens."
Necessity is the mother of invention. Given that familiarity is the father of adoption (or something like that), what might result from this period of experimentation? As pressures on both supply and demand drive money, eyeballs, and creativity toward UGC, what might the future of entertainment look like?
You can watch the full hour-long discussion below.
(We also couldn't resist prognosticating on Quibi, which launches Monday, and the staying power of mobile-first content.)
Be sure to keep watch for future sessions from dot.LA
----
Sam Blake is dot.LA's entertainment and media reporter. Follow him @hisamblake and email him at samblake@dot.la

Strategy Session: Hollywood From Home www.youtube.com
Featuring:

Jonathan Skogmo, Founder & Chief Executive Officer at Jukin Media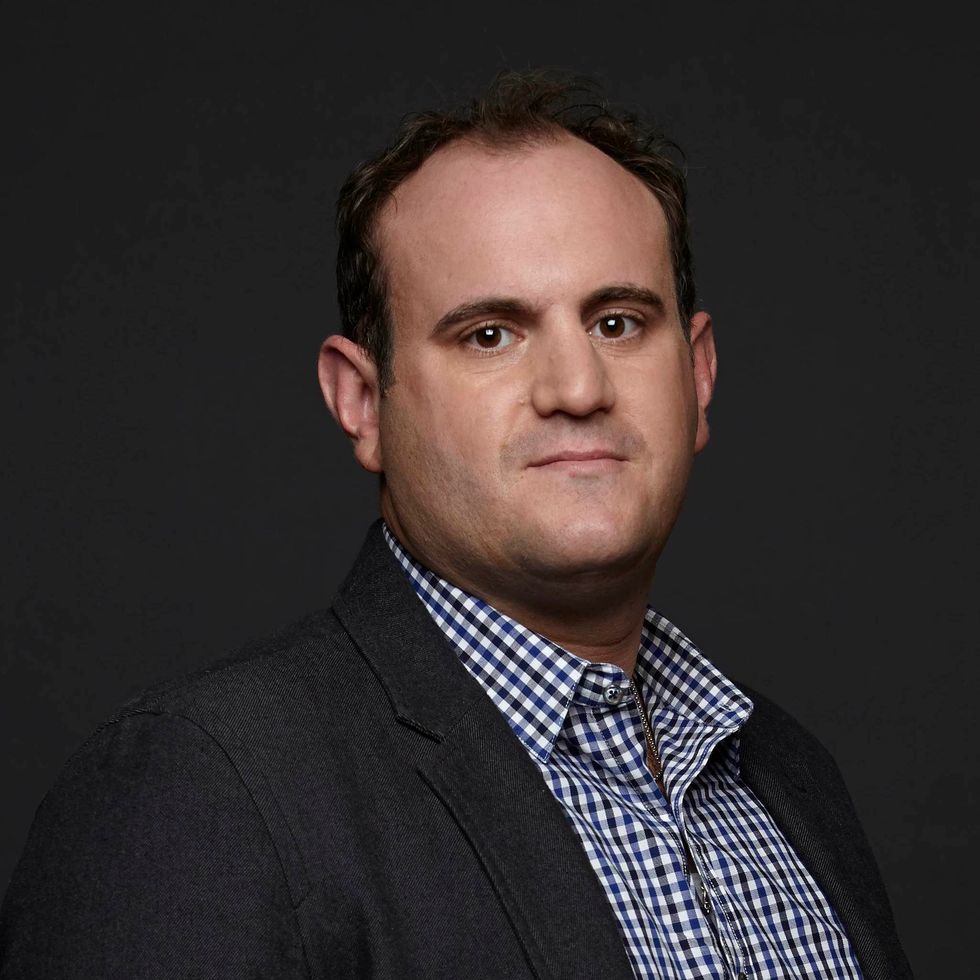 Jonanthan Skogmo
Jonathan Skogmo is Founder and CEO of Jukin Media. Under his leadership, the company has grown to more than 170 employees with offices in Los Angeles, New York, London, and New Delhi. Jukin is the world's first media company that's powered entirely by user-generated video content. Skogmo has been named to The Hollywood Reporter's Next-Gen 35 Under 35 list, the Cynopsis "Digital It" list, and the Multichannel News 40 Under 40 list; in April 2016 he was dubbed the "King of Viral Video" by VideoInk.With more than a decade of industry experience, Skogmo has produced more than two hundred hours of linear TV programming for networks such as FOX, MTV, Discovery, TruTV, and Channel 5 (UK).
Skogmo's industry affiliations include The Producer's Guild of America (Co- Chair of the Online Video Committee), The Young Presidents' Organization (Malibu Chapter), and the Association of Media Content Users and Providers. He was a finalist in the 2019 EY Entrepreneur of the Year program for the Greater Los Angeles region. He holds a degree in Film and Television from Columbia College. He resides in Los Angeles.
Alyssa Limperis, Actress, Writer and Comedian
Alyssa Limperis
Alyssa has been featured on Conan, Last Week Tonight, Ellen Digital, Netflix's Aunty Donna's House (premiering in 2020), MTV News Need to Know and Fox Sports. This year she was the lead in the indie feature Too Late alongside Fred Armisen and Mary Lynn Rajskub, the lead in the indie short Brandi Finds God directed by Gonzalo Cordova and a supporting role in Just Chicken alongside Josh Ruben and David Ebert. She also voiced multiple characters on The Last Degree of Kevin Bacon on Spotify. You can find her writing in the New York Times, Into the Gloss, Riposte Magazine and Reductress. She was named Best Online Sketch Performer by the New York Times and was written up by Decider, Forbes, Vice, the Providence Journal, Middlebury Magazine and Vulture. Alyssa performs stand up all over the country and has a UCB podcast with May Wilkerson called Crazy; in Bed.
Sam Blake, Entertainment Reporter @ dot.LA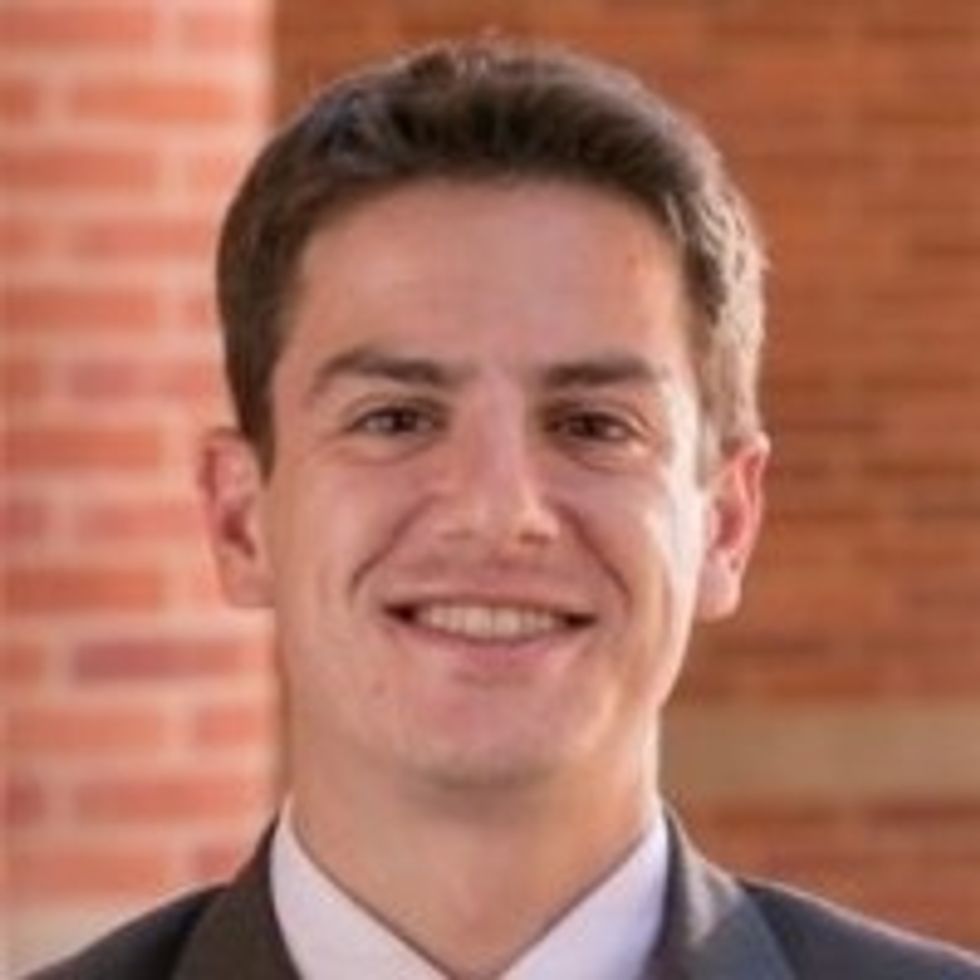 Sam Blake
Prior to joining dot.LA, he had a writing fellowship with The Economist, where he wrote primarily for the business and finance sections of the print edition. Sam previously interned at KCRW and hosted a podcast at UCLA's college radio station while completing his dual-degree MBA and Master's in Public Policy. A native of Detroit, Sam previously lived in Madison, Wisconsin and New York City. He studied history at the University of Michigan and speaks four languages.