Guest Column: findSisterhood Founder Finds Inspiration in COVID-19 Crisis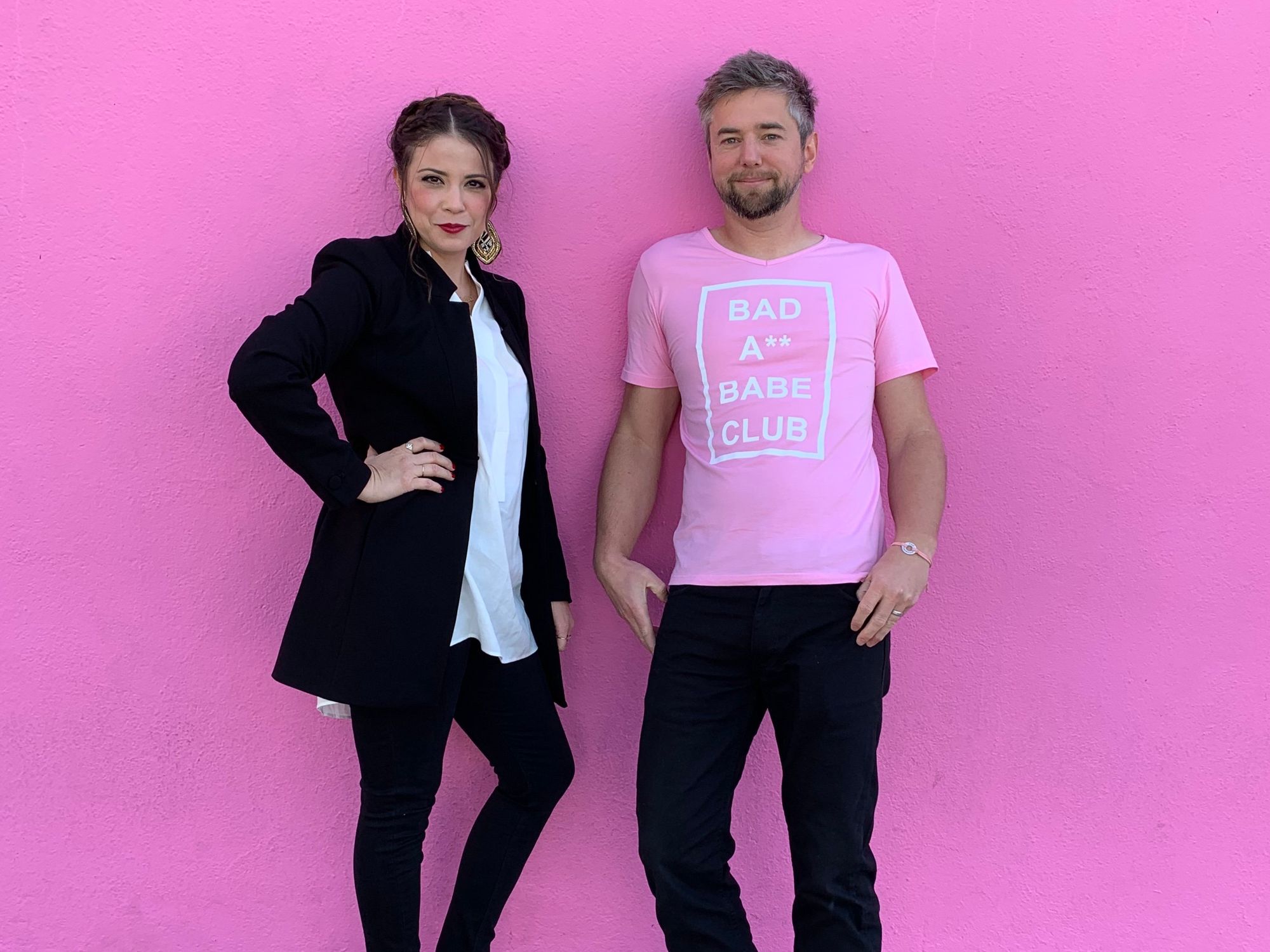 After years of work and continuous learning, 2020 was our year to launch our namesake findSisterhood, an online platform that creates safe spaces and connects people across socioeconomics.
The idea for this new app was inspired by one product we launched a year ago that allowed women to talk anonymously to each other. We created a safe space where thousands of women got their questions answered around sex, relationships and also abuse and mental health issues. Women left abusive relationships and reported sexual assault. But the sensitive conversations triggered difficult emotions for others. My co-founder Stephan Hagemann and I knew we needed to find the balance between creating a safe space for those conversations without hurting others. So we built a social network that could filter out unwanted discussions and be uplifting.
---
We spent the last two years analyzing data, testing various features, and talking to users in many different countries from diverse backgrounds to start solving the problem of how to create empathy online and to connect people through kindness and allow for safe conversations. At our peak, our beta app had users in 38 countries and over 1,500 cities.
Things were looking great. We started by hiring a fantastic UX/UI team, new look, logo, color. We had plans for a new website with blogs, integrated podcasts, a store for our merchandise, events, and so on.
The kick-off event, a dinner party, hosted by our investor Sarah Harden, CEO of Hello Sunshine, at the Beverly Hills Club All Bright, was scheduled for the end of March. Getting everyone in Hollywood excited about our upcoming launch, raise funds, but also recruit ambassadors that would support our launch. We created partnerships with the most prestigious talent agencies in L.A. and had a pipeline of exciting announcements and events around our big reveal planned.
And then COVID-19 happened.
We had to cancel all our events, including our fundraising dinner. Our timeline got turned upside down, and there was a decision to be made. Do we keep going as planned? Or, do we make sure to do whatever possible to use whatever technology we already have, to help people despite the cost and pivot in the midst of a crisis?
I saw the deep mental health and economic crisis on top of this pandemic unfolding and realized we were sitting on technology that could save lives right now.
The trigger warning that we had built for findSisterhood does precisely what we need right now, filter out content that affects our mental health, and allows for safe conversations during social distancing.
After working 20 hours a day, seven days a week as an entire team, we were able to build a COVID-19 trigger warning and filter system.
I had to make some tough calls after long conversations with my co-founder. We decided to forgo the big splash and release whatever we were able to build within the next three weeks. It was a big move for a two-year old startup that saw this project as the face and core of our company. There was money that was lost. Stephan and I took over the remaining UX, and UI design works ourselves to reduce cash burn. We did everything humanly possible to get this app out the door as fast as we could. I built our new website myself at 3 AM on the morning of our launch and emailed back and forth with Apple all week to get this app released in the App Store. And let's not get me started on doing this while homeschooling two small kids at home, I have never been more exhausted in my entire life.
It is not at all what I had envisioned. It's not perfect. I spent the last two years of my life researching kindness and empathy, behavioral patterns, talking to experts, interviewing users, testing all over the world. And what it has come down to was our app that still has many of the features missing, and after all of this work, we launched yet another of what is known in the startup world as minimum viable product.
But this is the job we signed up for as founders. And as I told our investors, if we can even save one life by creating a space that allows people to cancel out the noise and anxiety and help endure the collective grief we are all feeling, it was worth the last two years of my life.
From Your Site Articles
Related Articles Around the Web