pacaso
Austin Allison's love of real estate surfaced at age four or five when he would work with a hammer in hand alongside his dad, who was a carpenter.

He bought his first house at age 17 and began selling real estate at 18.
Now, Allison is CEO of Pacaso, a second home co-ownership platform he co-founded in 2020 along with dot.LA chairman and former Zillow Group CEO Spencer Rascoff. Allison was also a Zillow executive.
The idea came to him when he and his wife dreamed of purchasing a second home, and found few options to do so.
"We were like most families who aspire to own a second home but could not afford it at the time," he said.
Allison saw an opportunity and a way to make second homes more affordable through a co-ownership model. He also believed that by consolidating multiple owners in one home, it would help the housing market in these communities by filling second homes year round.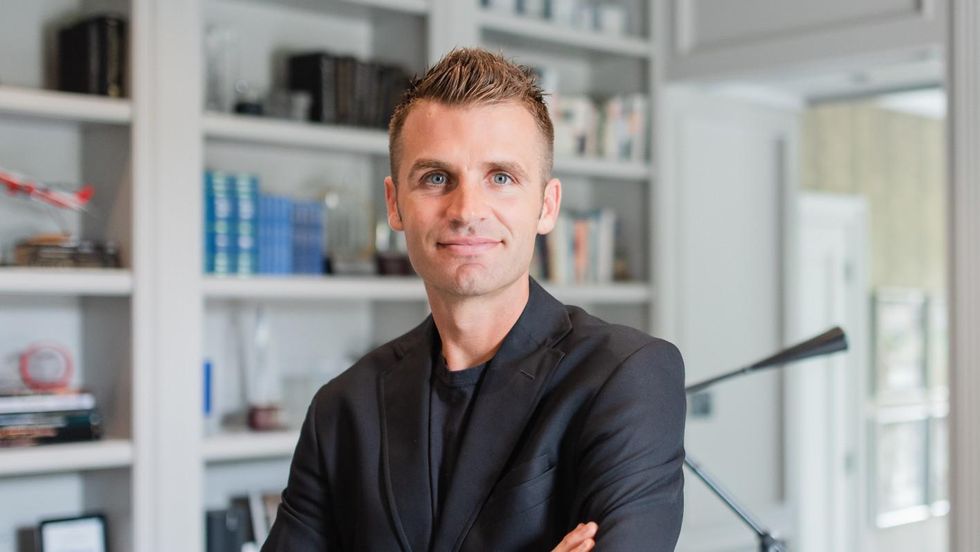 Pacaso co-founder and CEO Austin Allison
The concept of co-ownership isn't new, but unlike "DIY" shared ownership arrangements among family members or friends, Pacaso manages all the details for potential home buyers. Pacaso purchases a home and creates a property-specific LLC. The home is listed through the MLS and on Pacaso's website, and potential buyers can then purchase the share of ownership they want, starting at one-eighth.

Each home has a maximum of eight owners. An owner with a one-eighth share can use their home at least 44 days throughout the year.
Once all shares have been sold, Pacaso transitions to handling ongoing maintenance, LLC oversight, bill payment and scheduling. Pacaso charges an initial service fee, which is a percentage of the home's sale price, and then charges a flat rate of $99/ month per share for its management services.
One of the benefits of buying a home through Pacaso is that buyers can purchase higher-end homes for only a fraction of the cost, making second home ownership more accessible. For example, someone can spend $500,000 to buy a share of a $4 million home. Allison calls this "right sizing" home ownership, because most owners don't need a whole home.
"It doesn't make sense to own 100% of something that you're only going to use 12% of the time, so why not just buy 12%," he said.
George, a Bay Area tech CEO and Pacaso owner in Napa, agrees.
"It was clear the team had really thought about what the shared economy looks like for vacation homes, and what it would look like for me and my wife who want to take advantage of a second home but are busy and active in our work lives," he said. "We're not retired or close to it, so I'm not going to be occupying a second home more than 15% tops. It's a perfect product for someone like me, and that helped us move forward quickly and become owners of a Pacaso home."
Lowering the price of entry for homes in desirable (and pricey) markets is opening up second home ownership to a broader buyer pool. Allison said many Pacaso owners are people in their 40s and 50s with children, and a quarter are non-white and/or part of the LGBTQ community.
Another benefit for owners, especially those who are still working full time or live far away, is not having to worry about the home when they aren't there. Pacaso is responsible for maintenance and management, simplifying the experience of second home ownership.
The model is common in commercial real estate, but not so much in the vacation home industry. It's different than the traditional timeshare structure, which is typically limited to hotels or resorts rather than single-family homes. Timeshare units are shared with up to 52 other people, rather than just seven other families.
Through Pacaso, the buyer owns their share of the property and can sell it on the open market. With a timeshare, residents typically own the right to use the property, not the property itself.
When it comes to wanting to sell the property, the process is similar to whole-home resale. It is listed on the MLS and the value tracks with the local market, which is a huge differentiator from timeshares, which typically lose value.
"One of the biggest hurdles for any buyer is understanding what Pacaso offers that's different from a timeshare. Seeing that there's value in ownership and you get to use it for what you need instead of feeling 'stuck in a timeshare' is hugely important," George said.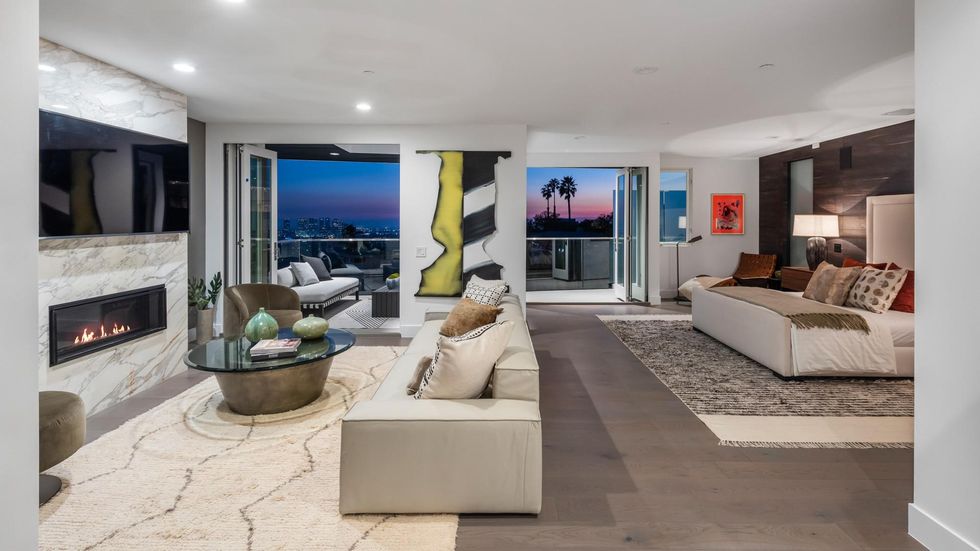 In addition to the benefits for buyers, Pacaso's model also helps the housing market at large by removing up to seven buyers from competition for each home. Demand for second homes increased 100% year-over-year in 2020, according to Redfin, as work became remote and people could work from anywhere. This spike in demand was felt in popular second home markets, where buyers were competing for the same homes needed by local residents. The net effect has been less inventory and higher prices.

Because most buyers of whole second homes only plan to use them several weeks out of the year, the homes sit empty most of the time. This means local businesses suffer, because more often than not, there's no one in the home to shop at local stores and patronize restaurants in the community.
Allison and his wife eventually used their savings and purchased a second home in Lake Tahoe in 2014. They became part of the Lake Tahoe community, meeting neighbors and making friends, shopping locally, frequenting restaurants and finding trails to run on.
He said, "It enriched our lives, which is how we came up with the mission of our company: to enrich lives by making second homeownership possible and enjoyable for more people."
"More people should have access to this dream," Allison added. "It shouldn't just be a privilege that's limited to the top 1%. Many tens of millions of additional people should be able to realize the dream. That's why we created the company, and that's what we plan to do across the globe."
On today's episode of Office Hours, I'm excited for you to get to know Austin Allison, my co-founder and CEO of our company, Pacaso.
Birds were the first dwellers Austin served with his boyhood bird-house business. Now, with Pacaso, our goal is to democratize second-home ownership by enabling people to co-own an amazing second home --- for 1/8 the cost.
Hear his take on what it meant to have his first company acquired, his number one tip on how to keep his crew focused and how to best navigate what seems like weekly iterations of the start-up environment.
"Startups are incredibly hard. I mean, like every day is you wake up and it's like eating nails for breakfast. You know, you're just you're just dealing with problem after problem and opportunity after opportunity. And if you love what you're doing and you really believe in what you're doing in your heart, the hard work just feels natural. It feels like a blessing." — Austin Allison
Austin Allison co-founded Pacaso to make the dream of second home ownership a reality for more people after experiencing the profound effect it had on his own life. Pacaso is Austin's second startup. In 2008, he founded dotloop in his hometown of Cincinnati, a company that created software to seamlessly manage real estate transactions. Zillow acquired dotloop in 2015, and Austin continued to run dotloop as a Zillow executive until 2018. He lives in Napa, CA with his wife Angela and dog Paris and enjoys spending time in his second home in Lake Tahoe, CA.
Proptech startup Pacaso emerged from stealth mode Thursday, aiming to make it easier for a larger swath of the population to own a second home, or at least a portion of one.
The company announced a $17 million seed round led by venture capital firm Maveron, with participation from Global Founders Capital, L.A.'s Crosscut and individual investors such as former Starbucks CEO Howard Schultz, real estate coach Tom Ferry, former Zillow executive Greg Schwartz, and Amazon CEO of Consumer Worldwide Jeff Wilke. Pacaso also raised $250 million in debt financing to purchase homes.
The company is the brainchild of dot.LA co-founder and former Zillow Group CEO Spencer Rascoff and dotloop founder Austin Allison.

"This is an entirely new category of second home ownership," said Allison, who sold his real estate startup to Zillow in 2015.People have owned second homes for decades. But it can be expensive to purchase and maintain a property that often goes mostly unused throughout the year. There are 30 million second homes across the U.S. and Europe, but they are only occupied 4-to-6 weeks per year on average, Allison said.
Some decide to split up ownership between multiple parties, but the process can be arduous and complicated, especially when an owner decides to sell his or her stake.
"Pacaso is taking all of those hassles associated with the traditional do-it-yourself process, and all of those risks, and eliminating them," Allison said.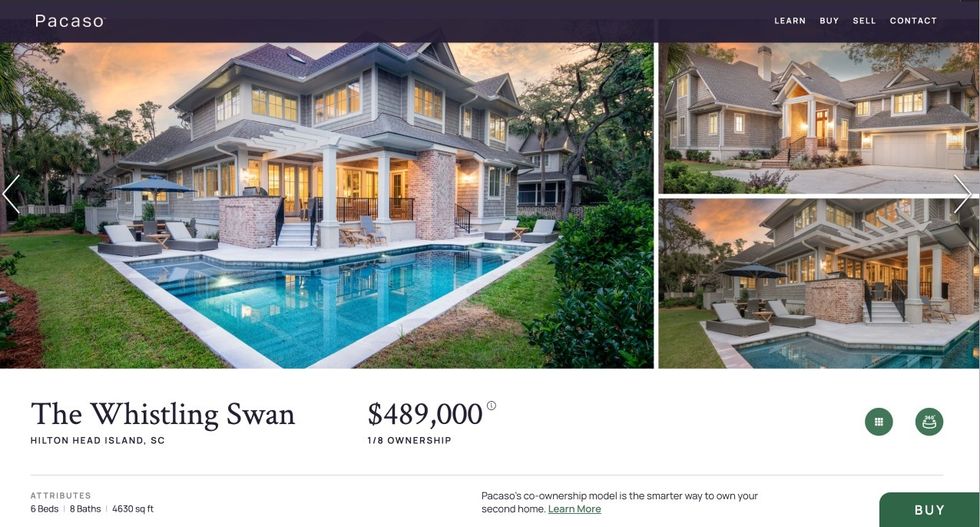 Pacaso (pronounced like "Picasso") wants to increase utilization of these properties — and build its own business in the process.

The startup partners with real estate agents to find homes for customers and helps set up an LLC designed for co-ownership. The buyers pay for their share — anywhere from one-eighth to half — and Pacaso pays for the rest, eventually selling the other "shares" to additional owners. It then serves as the owner representative on behalf of the group, handling various logistics such as maintenance, financing, legal, and more. Its platform also lets owners with scheduling and booking.

Pacaso makes money by charging owners a 10% fee at the time of purchase, and from an annual property management fee equal to 1% of the purchase price.
The business model is common in commercial real estate, but not as much in the vacation home industry. It's different than the traditional resort timeshare structure, which are typically at hotels or resorts versus normal homes.
Pacaso will also purchase part of a home from current second home owners, then sell the rest to vetted buyers.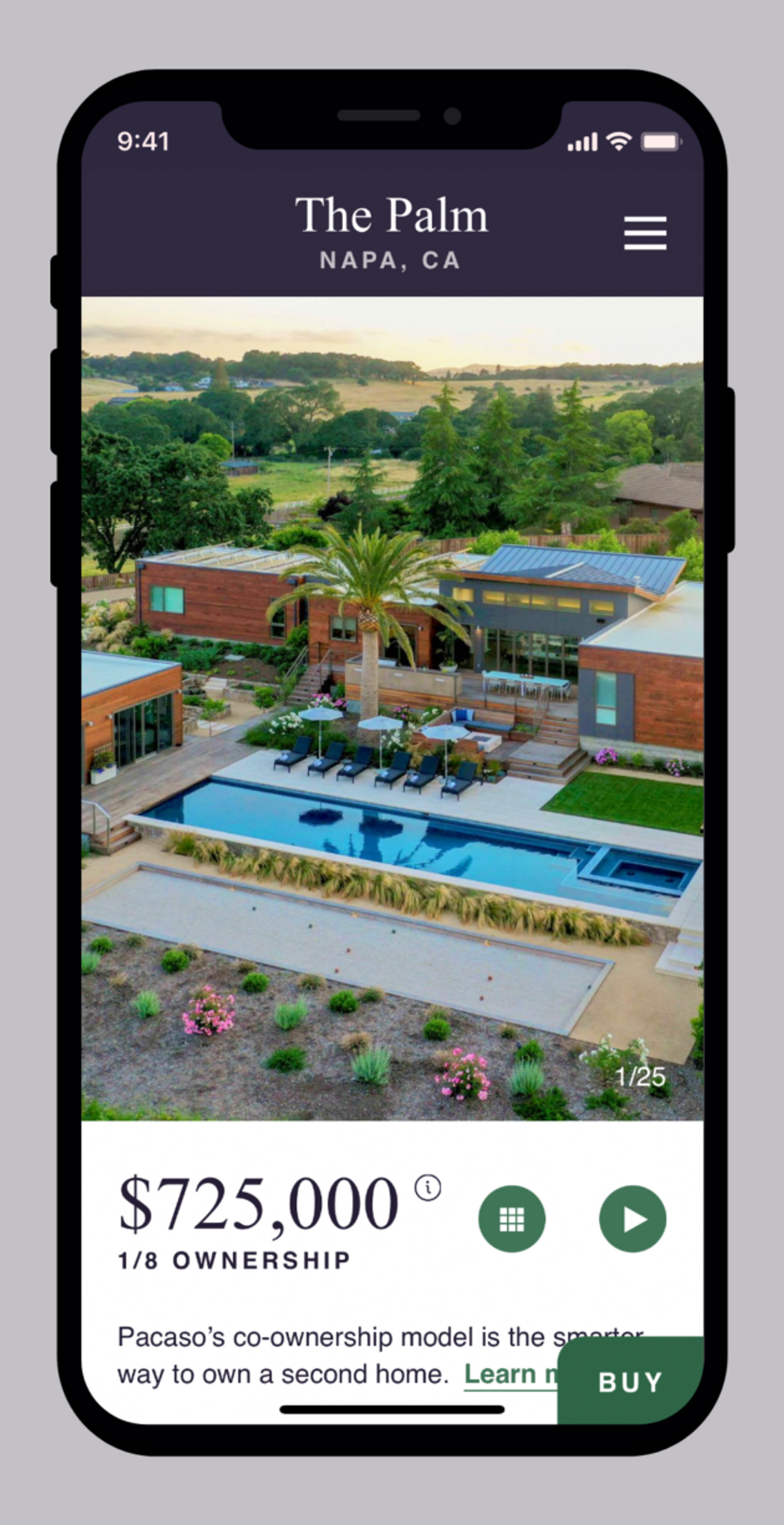 "Second home ownership provides a canvas for life's memories, and it shouldn't only be accessible to the 1%," Rascoff said. "Through Pacaso's innovative co-ownership model, second home ownership will be achievable by tens of millions of more people, helping to democratize access to second home ownership."

"Democratize" was also a key theme at Zillow, which grew into a real estate powerhouse by surfacing housing data not previously accessible to the general public.
Rascoff is the chairman of dot.LA, which he co-founded in 2019.
Prior to that, he helped start Zillow in 2005 after selling Hotwire.com to Expedia. He was CEO for nearly 10 years before stepping down in early 2019. Rascoff resigned from the company's board in April.
He's still involved in the real estate industry, making small angel investments in startups such as La Haus and Butterfly MX. But Rascoff will be much more active with Pacaso on a day-to-day basis.
Rascoff previously signed a non-compete agreement with Zillow, but it has expired. Even so, Rascoff said he doesn't view Pacaso as competitive, despite Zillow investing heavily in its home-buying and selling arm.

"In fact, we think that the co-ownership concept which Pacaso is pioneering complements Zillow very well because Pacaso's listings will appear on Zillow (and other real estate sites) in order to attract buyers," he explained in an email. "Zillow benefits by having great listing content for its users; Pacaso benefits by having its listings gain exposure to prospective buyers. Pacaso's real estate agent partners benefit by getting a new product (co-ownership) from Pacaso to offer to their clients. Win win win."

Pacaso is the latest in a number of new entrepreneurial ventures from Rascoff, who is co-charing a new "blank check" company, or SPAC, with Alexander Klabin, a hedge fund manager who is set to be executive chairman of Sotheby's Financial Services.

Allison, CEO of Pacaso, stayed on with Zillow following the acquisition of dotloop for more than three years. He admitted that Pacaso "is hard a business to pull off." But he said working with the company should be a relatively easy sell to vacation home owners who want to cut expenses and reduce headaches that come with owning a second property.
"It just does not make a lot of sense to own something you don't use," Allison said.
He said second home owners "just accept the fact that the home sits vacant for a big portion of the year" because they don't have a better option. Most choose not to rent their homes out on sites such as Airbnb due to being uncomfortable with random guests or local laws preventing short-term rentals, he said.
Allison and Rascoff started working on Pacaso before the pandemic. They weren't sure how it would affect the business, but are now seeing strong tailwinds as employees are given more flexibility with remote work.
"People who were aspiring to own a second home before are definitely thinking about it now because the possibility of using it more is now within reach," Allison said.
The lack of available property across the real estate industry also works in Pacaso's favor, he added, since the company is helping unlock latent inventory.
Pacaso is focused on 25 markets across 10 states at launch. It has 25 employees distributed across the country, including in Seattle. Other team members include former Zillow executives such as CMO Whitney Curry, a former director of brand management at Zillow; CRO Andreas Madsen, an ex-Zillow sales leader; and CTO Daivak Shah, Zillow's former vice president of engineering. Doug Anderson, chief product officer at Pacaso, previously held leadership roles at Hotwire and SAP Concur.
Pacaso sounds similar in name to Vacasa, and also operates in the same ballpark as the Portland, Ore. startup. Vacasa, ranked No. 2 on the GeekWire 200, manages more than 26,000 vacation homes in 31 U.S. states and 18 countries, and bills itself as "North America's largest vacation rental management platform."