pacaso
pacaso
Pacaso wants to sell you a stake in a top-tier second home, and it just raised $125 million to do so — that is, if you're among the minority of homeowners who can afford one.

The startup, founded by former Zillow executives Austin Allison and Spencer Rascoff, turns luxurious homes such as this vast, seaside Malibu estate into limited liability companies. It then splits them into fractional shares, selling to up to eight different buyers apiece. Pacaso takes a 12% cut of the purchase price and charges members $99 per month each to handle everything from furnishing to lawn care. Partial homeowners can divvy the time they spend on the property using the startup's apps and website.
The latest round values Pacaso at $1.5 billion, up from the $1 billion valuation the real estate tech startup hit in March. Softbank led the deal, with participation from other firms including Greycroft, Crosscut, Fifth Wall, Global Founders Capital, LGBTQ-focused syndicate Gaingels, and Rascoff's fund, 75 and Sunny. Rascoff also co-founded this very website, along with Hotwire.com.
Since it launched just shy of a year ago, Pacaso has raised more than $215 million. The funds have fueled its expansion into 25 destinations, such as Miami and Aspen. Next up, the firm is charting a path into Europe, starting with Spain later this year.
"In January, we were about 30 people. Today we're well over 120 people," Allison told dot.LA, adding that in the last quarter 2 million people visited the company's website. "Our annualized revenue run rate is now north of $330 million, and that's from zero one year ago." Allison declined to share the number of homes Pacaso has sold to date and estimates Pacaso's customer base is "in the hundreds."
Pacaso's debut coincided with a second-home market boom, as white-collar workers seized on pandemic-era remote work policies and friendly mortgage rates. But amid its growth, the startup has drawn ire from many newfound neighbors, who argue the company is building a "glorified timeshare" business in their community.
A petition against Pacaso's presence in Sonoma neighborhoods, known for their elaborate vineyards, has garnered 2,969 signatures. Its organizers, Stop Pacaso Now, call the startup "the newest way for Silicon Valley bros and venture capital vultures to make a quick buck at your expense." The group warns, "You may not realize the house next door sold to Pacaso until you see a revolving cast of guests pulling up every couple of days or weeks."
Stop Pacaso Now did not respond to dot.LA's request for comment.
Pacaso says it offers "anything but" timeshares, and it's currently waging a legal fight over local timeshare rules in California's wine country. St. Helena City Attorney Ethan Walsh cautioned Pacaso in February that "it appears to be operating, facilitating, and selling timeshares under state law and the City's code." He added, "Simply calling them co-ownership arrangements does not change that fact."
Allison says that Pacaso empowers "more people to realize their second-home dream," while filling properties that would otherwise sit unoccupied for most of the year.
"We're consolidating demand. We're taking second-home owners who would otherwise be competing in the median tier and we're moving them into the luxury tier, right? It's better to have six or eight families owning one luxury second home than to have those same six or eight families buying up six or eight separate median-priced homes."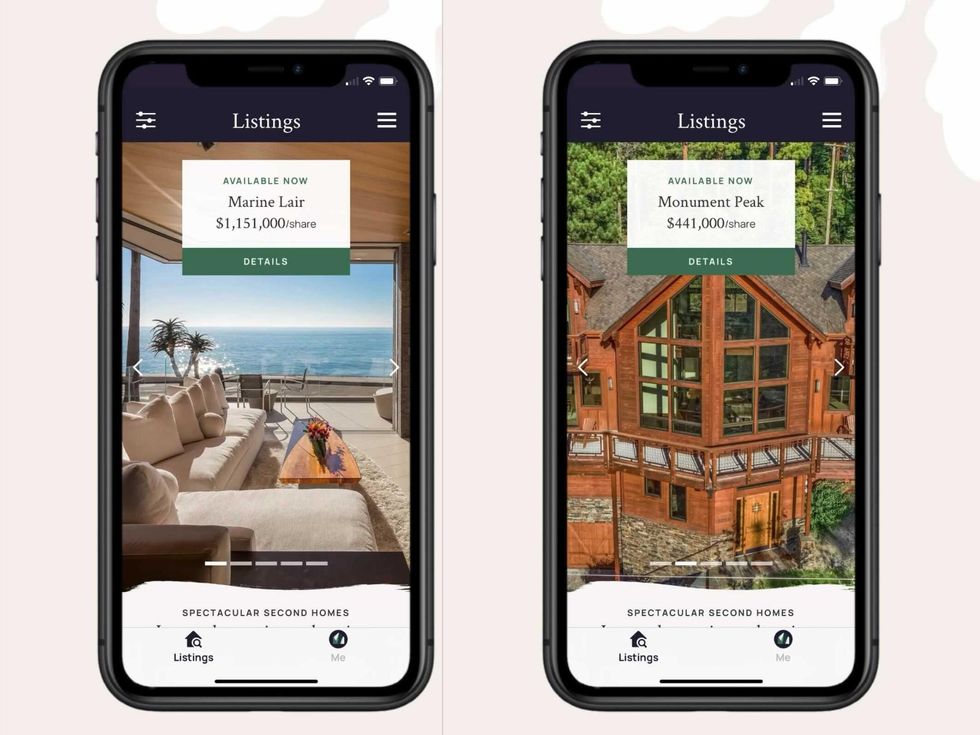 Allison says Pacaso will be good for neighborhoods and local businesses. Startups catering to vacationers such as Airbnb have driven up local rent prices and contributed to housing shortages, according to researchers at the University of Cologne. The neighbors fighting back argue their communities will experience a similar outcome.
Pacaso's founders, however, are so convinced their service is innovative that they baked the essence right into the name, evoking the legacy of experimental painter Pablo Picasso.
Pacaso is just one of many companies that have been launched by former Zillow staffers in recent years. They include Mill Valley-based Glassdoor, a site for posting employee reviews and candid assessments of current and former employers, and San Francisco-based Divvy Homes, which aims to convert renters into homeowners.
From Your Site Articles
Related Articles Around the Web
Austin Allison's love of real estate surfaced at age four or five when he would work with a hammer in hand alongside his dad, who was a carpenter.

He bought his first house at age 17 and began selling real estate at 18.
Now, Allison is CEO of Pacaso, a second home co-ownership platform he co-founded in 2020 along with dot.LA chairman and former Zillow Group CEO Spencer Rascoff. Allison was also a Zillow executive.
The idea came to him when he and his wife dreamed of purchasing a second home, and found few options to do so.
"We were like most families who aspire to own a second home but could not afford it at the time," he said.
Allison saw an opportunity and a way to make second homes more affordable through a co-ownership model. He also believed that by consolidating multiple owners in one home, it would help the housing market in these communities by filling second homes year round.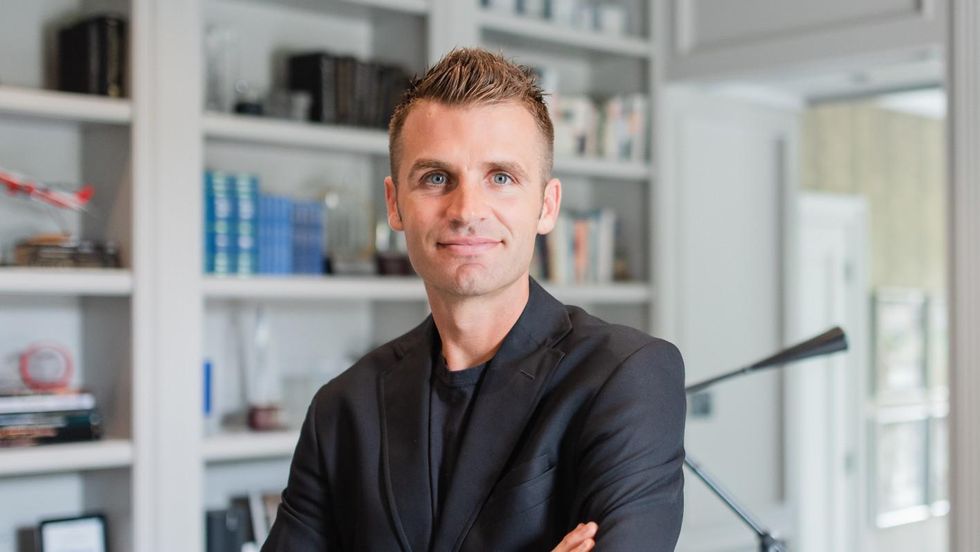 Pacaso co-founder and CEO Austin Allison
The concept of co-ownership isn't new, but unlike "DIY" shared ownership arrangements among family members or friends, Pacaso manages all the details for potential home buyers. Pacaso purchases a home and creates a property-specific LLC. The home is listed through the MLS and on Pacaso's website, and potential buyers can then purchase the share of ownership they want, starting at one-eighth.

Each home has a maximum of eight owners. An owner with a one-eighth share can use their home at least 44 days throughout the year.
Once all shares have been sold, Pacaso transitions to handling ongoing maintenance, LLC oversight, bill payment and scheduling. Pacaso charges an initial service fee, which is a percentage of the home's sale price, and then charges a flat rate of $99/ month per share for its management services.
One of the benefits of buying a home through Pacaso is that buyers can purchase higher-end homes for only a fraction of the cost, making second home ownership more accessible. For example, someone can spend $500,000 to buy a share of a $4 million home. Allison calls this "right sizing" home ownership, because most owners don't need a whole home.
"It doesn't make sense to own 100% of something that you're only going to use 12% of the time, so why not just buy 12%," he said.
George, a Bay Area tech CEO and Pacaso owner in Napa, agrees.
"It was clear the team had really thought about what the shared economy looks like for vacation homes, and what it would look like for me and my wife who want to take advantage of a second home but are busy and active in our work lives," he said. "We're not retired or close to it, so I'm not going to be occupying a second home more than 15% tops. It's a perfect product for someone like me, and that helped us move forward quickly and become owners of a Pacaso home."
Lowering the price of entry for homes in desirable (and pricey) markets is opening up second home ownership to a broader buyer pool. Allison said many Pacaso owners are people in their 40s and 50s with children, and a quarter are non-white and/or part of the LGBTQ community.
Another benefit for owners, especially those who are still working full time or live far away, is not having to worry about the home when they aren't there. Pacaso is responsible for maintenance and management, simplifying the experience of second home ownership.
The model is common in commercial real estate, but not so much in the vacation home industry. It's different than the traditional timeshare structure, which is typically limited to hotels or resorts rather than single-family homes. Timeshare units are shared with up to 52 other people, rather than just seven other families.
Through Pacaso, the buyer owns their share of the property and can sell it on the open market. With a timeshare, residents typically own the right to use the property, not the property itself.
When it comes to wanting to sell the property, the process is similar to whole-home resale. It is listed on the MLS and the value tracks with the local market, which is a huge differentiator from timeshares, which typically lose value.
"One of the biggest hurdles for any buyer is understanding what Pacaso offers that's different from a timeshare. Seeing that there's value in ownership and you get to use it for what you need instead of feeling 'stuck in a timeshare' is hugely important," George said.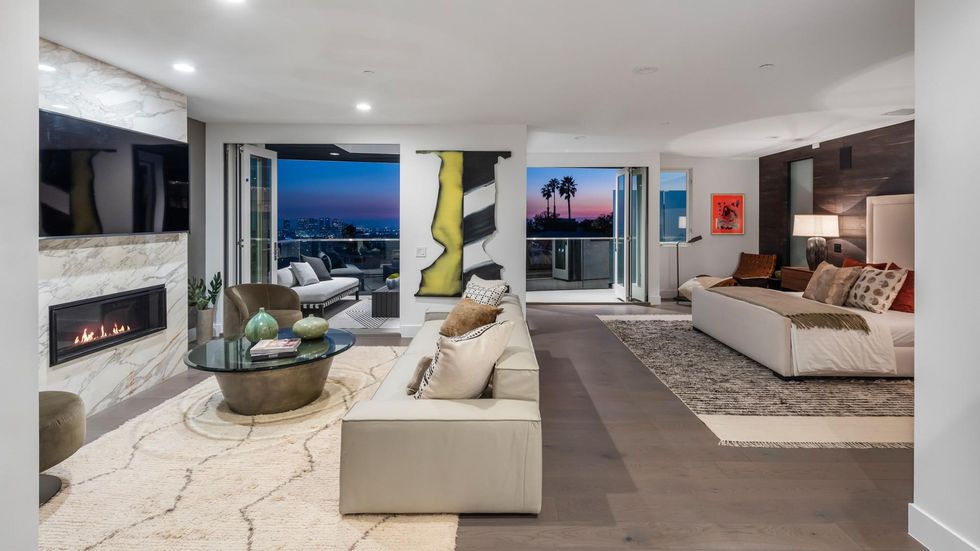 In addition to the benefits for buyers, Pacaso's model also helps the housing market at large by removing up to seven buyers from competition for each home. Demand for second homes increased 100% year-over-year in 2020, according to Redfin, as work became remote and people could work from anywhere. This spike in demand was felt in popular second home markets, where buyers were competing for the same homes needed by local residents. The net effect has been less inventory and higher prices.

Because most buyers of whole second homes only plan to use them several weeks out of the year, the homes sit empty most of the time. This means local businesses suffer, because more often than not, there's no one in the home to shop at local stores and patronize restaurants in the community.
Allison and his wife eventually used their savings and purchased a second home in Lake Tahoe in 2014. They became part of the Lake Tahoe community, meeting neighbors and making friends, shopping locally, frequenting restaurants and finding trails to run on.
He said, "It enriched our lives, which is how we came up with the mission of our company: to enrich lives by making second homeownership possible and enjoyable for more people."
"More people should have access to this dream," Allison added. "It shouldn't just be a privilege that's limited to the top 1%. Many tens of millions of additional people should be able to realize the dream. That's why we created the company, and that's what we plan to do across the globe."
On today's episode of Office Hours, I'm excited for you to get to know Austin Allison, my co-founder and CEO of our company, Pacaso.
Birds were the first dwellers Austin served with his boyhood bird-house business. Now, with Pacaso, our goal is to democratize second-home ownership by enabling people to co-own an amazing second home --- for 1/8 the cost.
Hear his take on what it meant to have his first company acquired, his number one tip on how to keep his crew focused and how to best navigate what seems like weekly iterations of the start-up environment.
"Startups are incredibly hard. I mean, like every day is you wake up and it's like eating nails for breakfast. You know, you're just you're just dealing with problem after problem and opportunity after opportunity. And if you love what you're doing and you really believe in what you're doing in your heart, the hard work just feels natural. It feels like a blessing." — Austin Allison
Austin Allison co-founded Pacaso to make the dream of second home ownership a reality for more people after experiencing the profound effect it had on his own life. Pacaso is Austin's second startup. In 2008, he founded dotloop in his hometown of Cincinnati, a company that created software to seamlessly manage real estate transactions. Zillow acquired dotloop in 2015, and Austin continued to run dotloop as a Zillow executive until 2018. He lives in Napa, CA with his wife Angela and dog Paris and enjoys spending time in his second home in Lake Tahoe, CA.