rideshare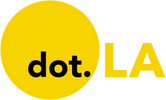 Get in the KNOW  
  on LA Startups & Tech  
X
rideshare
Courtesy of Alto
Since dot.LA covered its launch two years ago, Santa Monica-based rideshare company Alto has hired 300 staff members to join its growing team of drivers. But unlike its competitors, Alto classifies every driver as a W-2 employee.
"They're not gig economy workers that show up whenever they feel," general manager Sevag Konialian tells dot.LA, "they have hours that correlate with the schedule they signed up with."
Applicants that are interested in joining the Alto family, as Konialian puts it, must fill out a form online with their desired schedule. Once the application is complete, an Alto member reaches out to the applicant for a remote interview. After the interview, the potential driver will receive a driver training course list that they must complete.
Konialian says the course load is robust because, "it includes what your expectations are, what the app navigation looks like and what the culture is all about which is all getting embedded before you show up here (Alto headquarters), so we're not starting from zero in person."
Because Alto drivers are classified as employees of the company, they have access to a 401k, guaranteed hourly pay, company sponsored health benefits, professional training and dispatch support and opportunities for advancement within the company.
The startup dubs itself as the "safer" ride sharing option, so last week, I took a ride in one of Alto's SUV's to Santa Monica pier for a test run to understand how it all works.
How Alto Works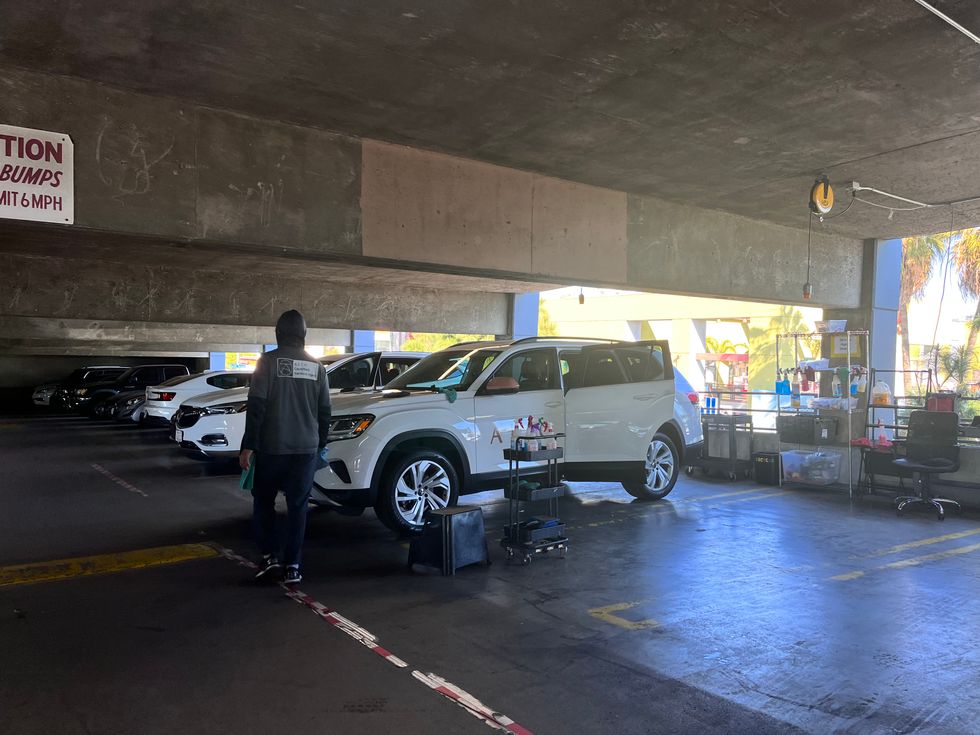 Service agents getting ready to clean Alto cars before they head out for the day. Photographed by Decerry Donato
As I was waiting at the Alto depot, there was a line of pearly white SUV's parked ready to be wiped and disinfected by the company's service agents (this is what Alto calls their cleaning crew). Service agents clean all Alto vehicles before and after every shift, but drivers will clean the car between every ride to ensure each passenger has the same clean vehicle as the previous person.
Similar to other apps, you must enter your credit card information to set up a ride and while Alto is a membership-based ride hail service, the company allows non-members to request rides, like myself.
Alto's annual membership costs $99, but those who don't want to commit to a full year can pay a monthly fee of $12.95. Being a member allows passengers to save 30% on every ride and unlocks priority booking during peak hours.
Members also have access to exclusive offers with Alto's partners including a 50% off membership with Soho Friends, $250 in booking credit with Wander, $30 off your purchase with Mizzen + Main and many more.
Once your ride is confirmed, the app will provide you with a bio of the driver, along with the license plate of the car.
Within ten minutes, my ride came and the driver, Chauncey Dennis, opened the car door and welcomed me in. He asked if he could take any of my bags to the trunk and I was shocked at this gesture because the hospitality I received was drastically different compared to other ride services I've experienced.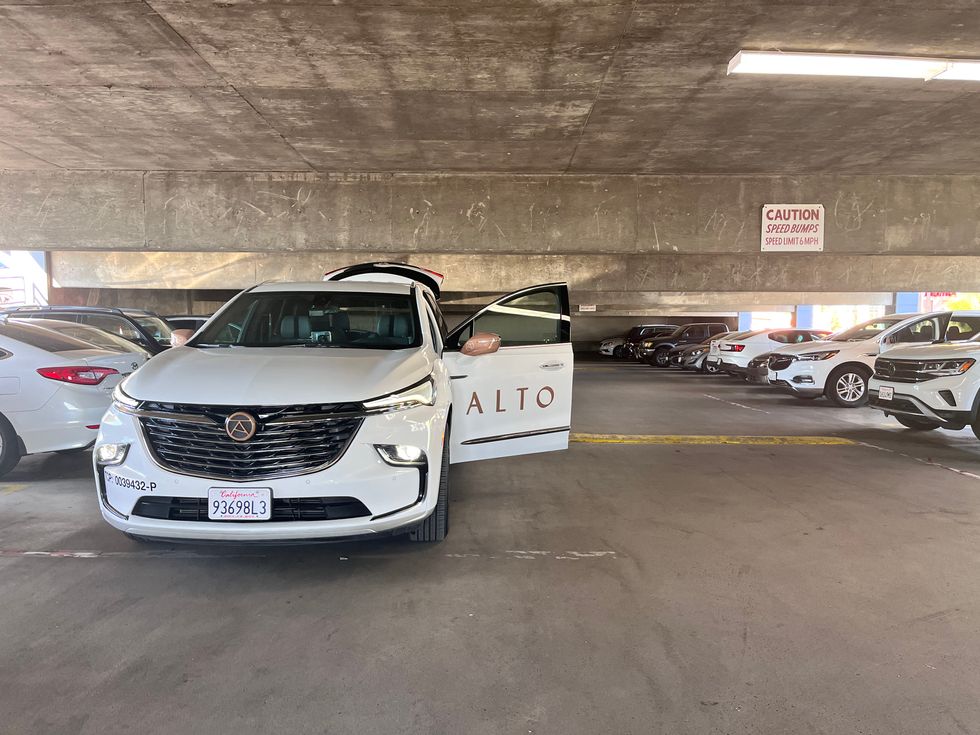 Alto car waiting for the driver. Photographed by Decerry Donato
The Ride
Similar to other ridesharing apps, Alto gives the passenger the option to select a do not disturb button. If the passenger has it on, it notifies the driver that you want a conversation-free ride. But if the feature is turned off, you can expect to learn a little more about your driver.
My fare to Santa Monica cost $24 and Konialian confirms that Alto rides are 30-40% cheaper than other luxury ride hail options.
"In a five day work week, I'll get at least 75% repeat customers." Dennis says who has been driving for Alto for a little over a year now.
"As a driver, I observe first time riders and see how shocked they are with what they're getting," Dennis says.
Some of the comments he receives include everything from how safe it feels to ride with Alto to the cleanliness of the cars.
During the car ride, I learned that I could control the temperature and music and volume from the app. The app currently has a set of eight different vibes you can select from which are Latin, Yeehaw, Reverie, Quest, Fizz, Liftoff, Sanctuary and Void. Each vibe is associated with a genre of music or selection of sounds you can enjoy during the ride. I chose Reverie and the songs that were playing had a lo-fi feel to them and still allowed me to talk to my driver.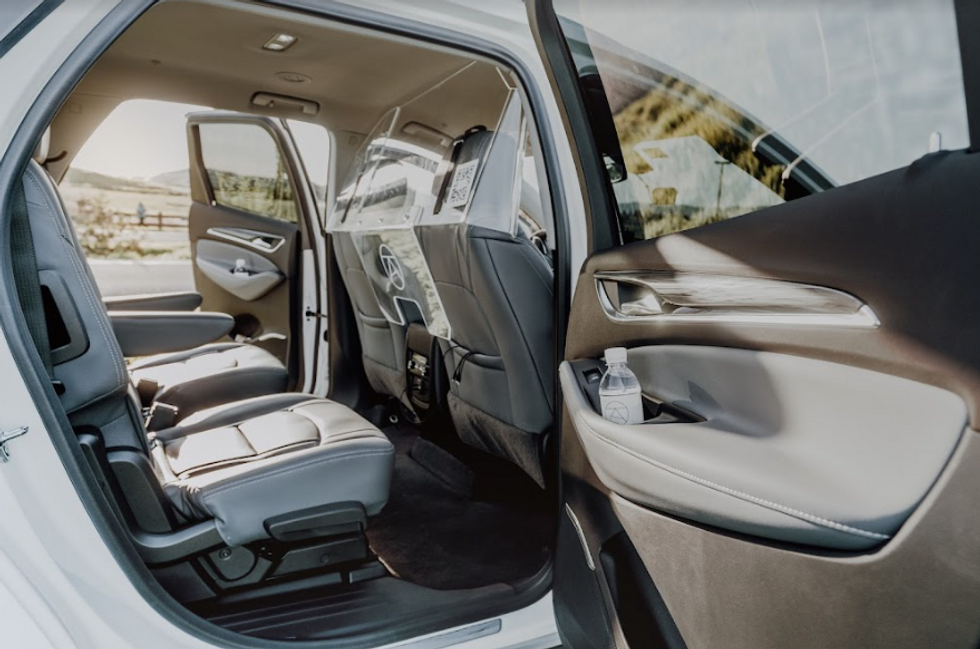 An inside look of an Alto vehicle. Courtesy of Alto
The Safety Factor
Aside from the plexiglass barriers and air filters that are installed in each Alto car, the company also equips each vehicle with a cloud based camera that allows management to monitor the drivers when they are out in the field.
Konialian adds that, "it helps us keep a more accountable system of our drivers and make sure that they are at the top level of safety and the footage can be used in liability cases when it comes to any sort of accidents that occur."
In the case of a flat tire or a battery issue on the road, the driver must contact dispatch where they will relay the message to Alto's fleet coordinator, Wayne Gretzky (not the hockey player) or the driver lead on duty. Then Alto will get a fleet roadside assistance to go out and pick up the vehicle.
When Alto first came to Los Angeles, consumers that had access to the ride hailing service were from cities including Santa Monica, Venice, Marina del Rey and West Hollywood. Now, the startup has expanded its services into the Valley, Studio City, North Hollywood Arts District, Sherman Oaks and Van Nuys.
Next year, the ride-hailing service will add 600 more vehicles to its fleet that will be divided across its six markets: Los Angeles, San Francisco, Dallas, Houston, Washington DC and Miami.
image courtesy of EVCS
Hot on the heels of a nearly $70 million Series A, Arcadia-based EV charging company EVCS announced yesterday a new subscription service designed to make vehicle charging simpler than it's ever been.
While a subscription service may not be the most glamorous development in the EV space at the moment, the model could be a boon to industries like delivery, rideshare as well as high-mileage commuters or anyone else seeking to simplify the calculus of operating a battery-powered vehicle.

EVCS, which stands for Electric Vehicle Charging Stations (again, not the most glamorous acronym), has been around since 2018. But only recently began a rapid expansion of their network that currently operates 670 chargers along the West Coast, including 240 fast chargers. If everything goes according to plan, that network should double by the end of next year with fast charging options growing to 700.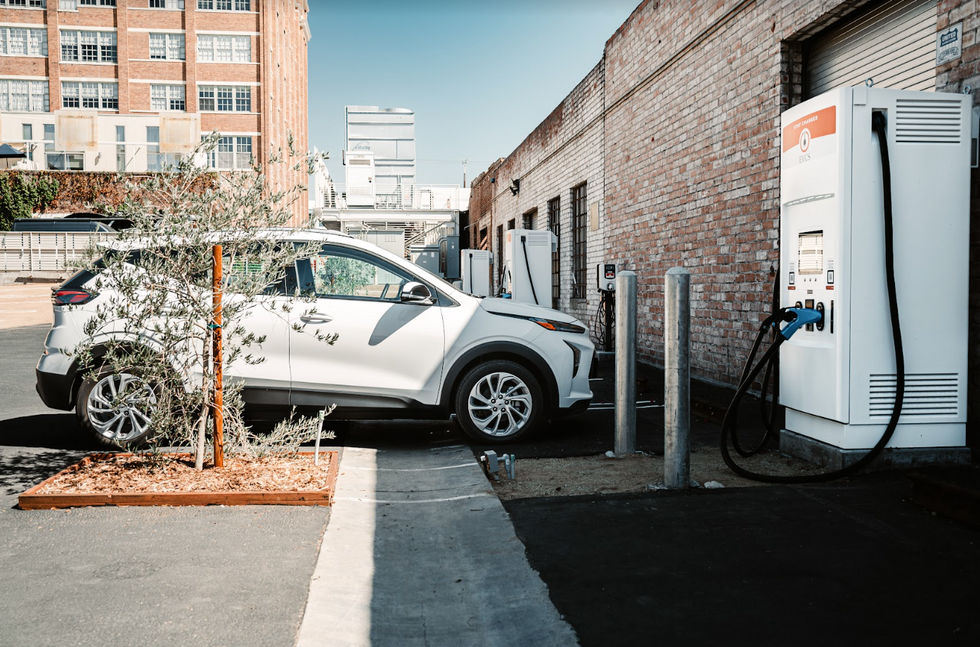 EVCS car plugged in charging image courtesy of EVCS
For low mileage drivers, the company will continue to offer its standard charging plan of $50 per month up to 200 kWh and then $.29 per kilowatt hour after that. For comparison, the Tesla Supercharger network averages around $.25 per kWh during off peak hours, but can spike up into the $.50 range when demand is at maximum.
The new unlimited subscription models come in two flavors. The first is a completely unlimited plan that lets drivers charge as much as they want at any time of day for $200 per month. The second, "Off-Peak" plan, costs $100 per month and lets drivers use the network any time between 10 p.m. to 6 a.m. The standard $.29 per kilowatt hour is applied to any additional daytime charging.
EVCS recommends the unlimited off-peak hours plan for users driving more than 1,418 miles/month and the unlimited anytime plan for users driving more than 2,730 miles/month. Before the pandemic, the United States Department of Transportation Federal Highway Administration calculated that the average U.S. driver was driving 1,189 miles per month. In 2020 that number dropped to 1,060 miles but is slowly ticking back up. Depending on how efficient your vehicle is, when you tend to charge and where you live, these exact price points may or may not make sense. But the more your drive, the more likely the subscription model will produce a financial benefit. For drivers logging more than 3,000 or 4,000 miles a month, the subscription presents an enormous opportunity both to save money and to simplify their finances or business model.
"Kilowatt rates tend to vary by location, they tend to vary by time of day, and there can be hidden fees, so it's pretty complex," says EVCS Chief Growth Officer Kirk Johnson. "For your Uber drivers, your Lyft drivers, your package delivery, and really allows them to predictably manage their monthly charging costs."
While the subscription model might be great for high mileage drivers, it may also cause issues with the grid if it really catches on. There's a reason that electricity rates vary by time of day, and it's tied to how abundant that energy is. During the day, when solar and wind power are at their peak, electricity is cheaper and cleaner. Overnight, we demand is lowest, the price falls again, but the electrons tend to come from coal rather than renewables. Demand and price are both highest in the evening, when people are home and the grid is under maximum load while renewables are tapering off. Allowing people to charge their vehicle for the same price at all of these times divorces the consumer cost of electricity from the demand. The result? With a fixed charging cost, grid operators lose some of their ability to incentivize people to charge their vehicles at a time that best aligns with grid performance or carbon cost of electricity.
The actual impact of this shift will depend on how many chargers EVCS ultimately adds to its network and how popular the subscription model becomes.
"We've had that question come up and we've thought a lot about [the question of] whether the grid can keep pace with EV adoption," he says.
But for now, EVCS is banking on the idea that getting more people into electric vehicles is a good thing for society. Even if charging doesn't always take place at an optimal time.
"Our main focus is lowering the barriers on adoption–making it as simple as we possibly can," says Johnson. "The plan is to become one of the leading charging networks on the West Coast."
This story has been updated to reflect EVCS' new recommendations for its unlimited charging subscription plan.
HopSkipDrive
Exactly one year after laying off 60 people due to the pandemic, youth transportation startup HopSkipDrive announced today that it's raised $25 million in new funding, its largest round to date.
The Series C cash infusion comes from four firms: Energy Impact Partners, Keyframe Capital, FirstMark Capital and 1776 Ventures.
HopSkipDrive plans to use the new funds toward vehicle electrification and to "continue reshaping school transportation." Materially, that means it plans to launch in 30 new markets — up from 16.
"We are coming out of COVID, which was a pretty difficult year, as most school districts across the country were closed," said co-founder and CEO Joanna McFarland. "But by this spring we were seeing pretty explosive growth as districts were coming back and realizing they needed us more than ever."
With the latest funding round, Energy Impact Partners Principal Cassie Bowe is joining HopSkipDrive's board, along with Zillow public policy executive Loni Mahanta. The additions mean that 60% of HopSkipDrive's board members are women, a rare ratio among private and public firms alike.
As for the company's environmental footprint, HopSkipDrive says 19% of the vehicles on its platform today are either hybrid or electric, and in some markets that figure is higher. In Seattle, "over 40% of HopSkipDrive CareDriver vehicles are Hybrid or EV," the company says.
Going forward, the startup pledges to "help thousands of CareDrivers transition to EVs and expand its partnerships with transportation providers that offer electric vans and buses." dot.LA has reached out to HopSkipDrive for more information on its efforts to slash emissions.
The startup is often billed as "Uber for kids," but HopSkipDrive has rejected that moniker, arguing that it has "completely different — and far more rigorous — safety technology and processes." Because it's focused on transporting minors, HopSkipDrive says it puts "additional driver vetting processes into place — for one, fingerprint-based background checks."
HopSkipDrive also requires drivers to pass record checks and car inspections, and have five years of caregiving experience.
Regardless of differences, the startup shares some traits with Uber, including a knack for disruption.
The six-year-old firm transports students in partnership with more than 300 schools, districts and government agencies, positioning itself as an answer to the nationwide bus driver shortage that's been exacerbated by the coronavirus. But the rise of HopSkipDrive and similar ventures has also sparked discontent among union members, who raised concerns about child safety and potential job losses in a recent Bloomberg report.
In response, McFarland argues HopSkipDrive complements the nation's existing bus system.
"You don't need a 72-passenger bus for every single trip to and from school, and you don't have enough drivers for those 72-passenger buses, anyway." McFarland adds, "I don't think we are taking union jobs. I think the bus driver industry can't fill the jobs. We see ourselves as a compliment both to school districts and to the school bus contractors to solve these problems of educational access, and it's really about getting kids to school."
On safety, McFarland pointed to HopSkipDrive's in-house safety report. The most recent report, published in September 2020, concluded that 99.584% of rides between 2018 and 2019 "were completed without any type of safety-related issue."