epic games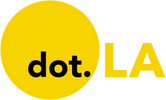 Get in the KNOW
on LA Startups & Tech
X
epic games
Spire Animation Studios, a new animation firm co-founded by "Ratatouille" producer Brad Lewis, has raised $20 million in funding led by "Fortnite" video game developer Epic Games.
The deal will see Epic's game engine, the Unreal Engine, be integrated into Los Angeles-based Spire's feature animation pipeline. The studio will utilize the Unreal Engine for its upcoming animated feature "Trouble," a collaboration with actor Danny McBride's Rough House Pictures. Spire, which has been working remotely during the pandemic, is also producing a musical titled "Century Goddess."
The Epic partnership also has a metaverse angle. The Unreal Engine will allow Spire to overlap its animation with the 3D virtual realm, the company said, by making it possible to "seamlessly port story assets—worlds and characters—into the metaverse." The studio plans to do just that with the upcoming "Trouble."
"Meta-distribution, where audiences engage with stories before, during and after film release, has disruptive potential," Spire co-founder and CEO P.J. Gunsagar said in a statement. "Audiences will live and interact authentically and persistently with characters and worlds without having to wait years after a movie's release."
In addition to Epic, existing investor Connect Ventures—an investment partnership between Creative Artists Agency (CAA) and venture capital firm New Enterprise Associates—also participated in the funding round. Spire plans to use the capital to expand its team, invest in studio technology and drive creative development, it said. Epic will also join Spire's board of directors.
Image from PlayVS
Santa Monica-based PlayVS, a platform that organizes high school esports leagues, raised $10.5 million, SEC filings show.
The injection of money comes just as PlayVS is making a push to expand across all 50 states and diversify their offerings. The two-year old company raised $50 million this summer and with the most recent round, the company's total funding jumped over $100 million.
PlayVS declined to comment on the raise, but a spokeswoman for the company said it's "currently focused on growing its business, partnering with schools and continuing to strengthen its mission."
PlayVS partners with the National Federation of State High School Associations and 23 state associations, where it's recognized as a varsity sport. Students can play competitive team games like Rocket League, a game in which a player drives a car to play soccer, to earn a varsity letter and compete for state championships.
Over 21,000 schools and 143,000 students have registered so far. Like with varsity sports, a faculty member is required to supervise. Students register online under their school team, to compete in two seasons during the academic year, aligned with fall and spring sporting seasons. The cost is $63 for each participating student, $1,024 for 16 players per season.
The platform has seen interest rise as COVID keeps school-aged children at home.

Over the summer, PlayVS added Overwatch to their available games, partnering with the game publisher Activision Blizzard for the first time. The company also partnered with Riot Games and Epic Games, and students can compete in League of Legends or Fortnite.
The esports industry
was valued at over $1 billion last year
, and is
expected to grow
24% annually from 2020 to 2027.
From Your Site Articles
Related Articles Around the Web
Gaming is eating the world.

So says a new report issued Tuesday by L.A.-based investment firm MaC Venture Capital.
The report mentions the recent explosion of gaming companies – including Epic Games' $1.78 billion raise that valued it at $17.3 billion, Unity's $1.3 billion IPO that valued the Epic competitor at $13.7 billion and Roblox's $150 million fundraise that valued the kid's gaming "sandbox" at $4 billion — and that was before the pandemic boosted Roblox's user base.
But most of the analysis is devoted to the techniques and tools that gaming has popularized over the years, and that are fast proliferating into areas as diverse as retail, film production, medicine and national defense.
MaC, an early stage firm formed from a merger of Cross Culture Ventures and M Ventures, invests in tech companies it believes will benefit from shifting cultural trends and behaviors.
Underlying much of the firm's optimism around the gaming industry is its maturity, general partner Michael Palank told dot.LA. Multiple generations have now grown up with gaming, from early Nintendo consoles to mobile games and newly immersive platforms like Fortnite. That familiarity has pushed the mechanics of video gaming – taking action, leveling up, expanding your in-game persona – far beyond a traditional leisure activity, he said.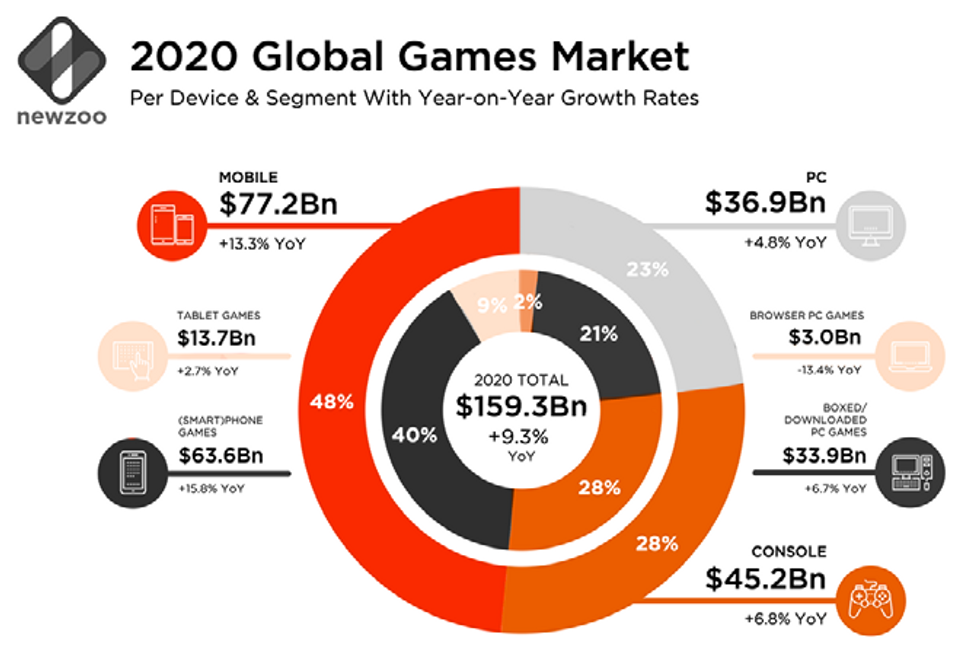 A graph from MaC Venture Capital's report highlights gaming's growth in 2020.Image from MaC Venture Capital
In addition to merging into other sectors, those tropes are starting to inform how people operate in new spaces, including what industry observers have termed the "metaverse." MaC sees this space as a virtual world "where we will not just play games but socialize with friends, shop, learn, earn a living, perform, transform, travel and escape.

"Many believe that the metaverse will not only be the next great computing platform — one that rivals the internet itself — but also a virtual world where billions of people come to transact trillions of dollars," the report says.
The ubiquity of gaming has created a stronger desire among consumers to be able to participate in their content.
And, especially among young people, the way one's digital self is presented to the world is closing in on its real-world analog.
"Your inventory of items, the character you play with, the skins you have, the avatars you choose – these things are becoming as important as wearing a Starter jacket was when I was in high school," Palank said.
MaC is currently raising capital for its next fund; Palank said he expects about 25% of it will be deployed to gaming.
The report, entitled "The State of Technology & Culture: Gaming Takeover," touches on gaming's darker side as well, including its issues with misogyny and a lack of diversity among developers and characters. This, despite the fact that people of color have a proportionately higher engagement with gaming, as the report details.
"There is a lot of work to be done to ensure that this new gaming-influenced world is the kind of world in which we want to live," the report states.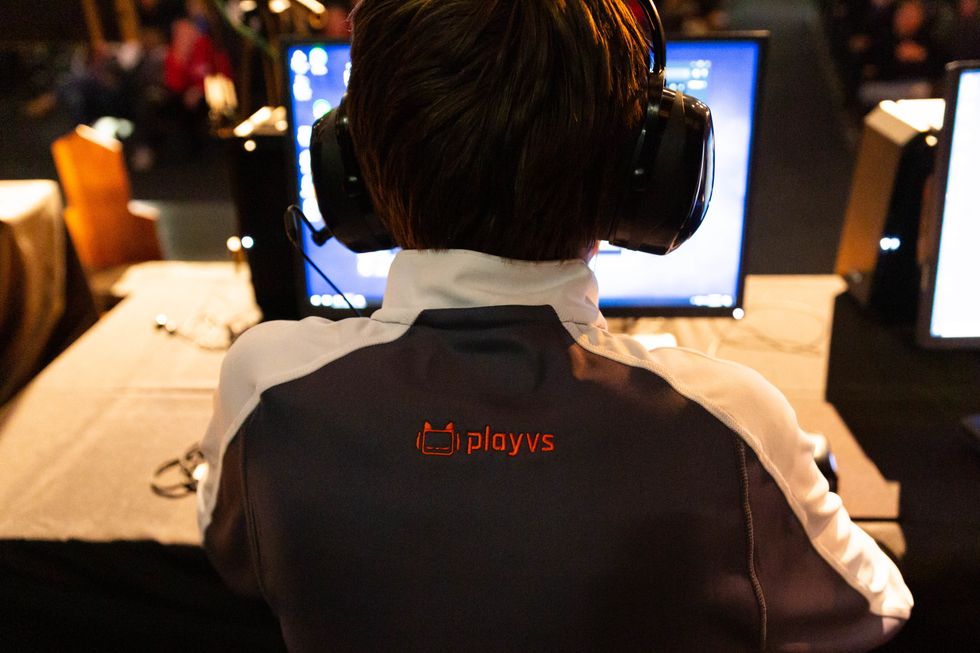 PlayVS employs has key relationships with educational institutions as well as partnerships with major game publishers including Riot and Epic. Image from PlayVS
As for what MaC will actually do to avoid a world of underrepresentation and gaming addiction, among other potential problems, the firm's partners ascribe to a philosophy of "investing in the future that we want to see," Palank said.

For example, Cross Culture Ventures was an early investor in PlayVS, a company that enables high schools and colleges to run esports programs and participate in leagues and tournaments. Palank pointed to the priority that PlayVS places on increasing access to gaming as one reason the firm found it appealing. The company was founded by Delane Parnell, who is Black.
"If it were a team that didn't care or know about diversity challenges in gaming and had no passion about rectifying those issues, I think PlayVS would have been a less attractive investment," Palank said.
The report also highlights L.A.-based Glow Up Games and Robin Games as companies poised to bring more diversity to the industry.
Los Angeles is likely to play a big role in the firm's investment strategy. Palank said he expects at least half of the fund's future bets will be L.A.-based.
MaC's L.A.-based investments in gaming also include Artie, which is seeking to change how mobile games are distributed; FazeClan, whose culture-shaping initiatives include retail, esports and content production; and Within, whose Wonderscope app is designed to give kids AR-enabled interactive story experiences.