proterra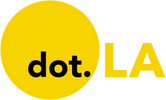 Get in the KNOW
on LA Startups & Tech
X
proterra
This is the web version of dot.LA's daily newsletter. Sign up to get the latest news on Southern California's tech, startup and venture capital scene.
You may not know this about Los Angeles, but our sprawling county of homes and highways was once, for a good 40 years, the top farming county in the U.S.

Of course, it's been a long time since L.A. County could boast that title—it lost its top ranking in 1949, and hasn't looked back since. The rows of citrus, avocado and almond trees that used to live here have since migrated to areas like the Central Valley, which now lead the way in making California the nation's largest agricultural economy.
But that doesn't mean that L.A. doesn't still have something to say as far as agriculture is concerned—specifically as it relates to agricultural technology, also known as agtech. Earlier this week, L.A.-based Moleaer announced a $40 million Series C funding round led by private equity giant Apollo Global Management, which takes the startup's total funding to $61 million. Moleaer is part of the growing ranks of agtech startups basking in what's become a golden age for the sector: Agtech venture funding hit a record $3.2 billion in the third quarter of 2021, spurred by climate change and the pandemic's impact on supply chain logistics.
Moleaer's "nanobubble" technology essentially supercharges liquid with oxygen molecules, which destroys pathogens and algae blooms, leading to healthier roots and longer-living plants. The technology allows farmers to reduce their reliance on water and chemical oxidants—a major, looming problem as climate change threatens worsening droughts during peak growing months.
Moleaer is far from the only local startup offering technologically innovative solutions to these issues. Last year, L.A.-based Proterra Ag launched HYPERroots, an eco-substrate made of gel that protects the plant roots from soil and weather inconsistencies, as well as parasites and bacteria—boosting the likelihood that a crop will survive well into the harvest season. L.A. is also home to vertical farming startup Plenty, which raised a $400 million in Series E funding in January to further develop its resource-saving farming technology.
What's clear, from these startups, is that we can no longer ignore climate change's impact on our food supply. What comes next will depend on whether farmers can leverage these new technologies—as well as advancements in biotech, cloud computing, artificial intelligence and data analytics—to better and more sustainably feed the world. — Keerthi Vedantam

Electric bus and vehicle company Proterra made its Wall Street debut Tuesday after its merger with special purpose acquisition company (SPAC) ArcLight Clean Transition Corp.
Shares of the California company — traded under the ticker symbol PTRA— were around $17.14 in midday trading after opening at $18.52.
Burlingame-based Proterra — which has a 157,000 square foot manufacturing facility in the City of Industry east of Los Angeles — has raised more than $640 million in cash from the merger with ArcLight to fund research and development and its battery program.
The deal includes $415 million in investments from Daimler Trucks, Franklin Templeton, venture investor Chamath Palihapitiya, Fidelity Management and funds managed by BlackRock Inc.
It's one of a string of electric vehicle companies including Fisker and Canoo cashing in on the boom in SPACs, shell companies that take startups public.
The company sees municipalities and commercial vehicle manufacturers with large fleets as the biggest clients for their battery system technology.
"Certainly, governments and communities want clean air and noise mitigation," Proterra's Chairman and CEO Jack Allen told investors in January. "But what ultimately wins them over is the increasing compelling total cost of ownership as battery costs continue to decline, complementing what is already a significant advantage in maintenance costs."
Allen said the company lowered its battery cost by 86% since 2017 and its labor and overhead by 55%.