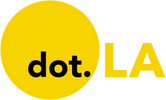 Get in the KNOW  
  on LA Startups & Tech  
X
At UCLA, Professors See 'Exciting Opportunities' in AI Writing Tools
Nat Rubio-Licht
Nat Rubio-Licht is a freelance reporter with dot.LA. They previously worked at Protocol writing the Source Code newsletter and at the L.A. Business Journal covering tech and aerospace. They can be reached at nat@dot.la.
05:00 AM | December 12, 2022
Generative AI is tech's latest buzz word, with developers creating programs that can do anything from writing an academic essay about guitars and elevators to creating photorealistic paintings of majestic cats.

ChatGPT, a platform built by DALL-E 2 and GPT-3 founder OpenAI, is the latest one of these tools to go viral. But this tool can go far beyond writing a version of the Declaration of Independence in the style of Jar Jar Binks. It has the capability to write full essays on almost any subject a college kid could desire — creating another layer of complex technology that humanities professors now have to consider when they teach and dole out assignments.
---
"One way is to allow students to use them," she said. "Build them into the course, and allow reflection about the bounds of their use, what their limitations are, what are their advantages? How does it change their composing?"

Along with dissecting the platform's limitations, Snelson also sees using ChatGPT as a tool to propel students' writing even further. For example, one of the hardest parts about writing an essay is the first line. Having an AI write it for you can be a great starting point to push past the "blank page dilemma," he said.
And while ChatGPT can write a passable essay on almost any subject, Snelson said students still need to have an understanding of the subjects they're writing about. "Having a live conversation about Chaucer in the classroom, a student is not going to be helped by an AI," he said.
"In the real world, you have access to information, you have access to writing tools," Snelson added. "Why should (academics) disavow or disallow those kinds of tools?"
To that end, Holten said she recognizes that ChatGPT "raises the stakes" by circumventing tools that academics have relied on to detect plagiarism. But students turning in papers that aren't their own isn't new: Essay mills have existed for a long time, and Instagram is filled with pages that will sell students an academic paper.
"We have to do our part by trying to craft assignments carefully and making sure that we're not assigning these open-ended prompts of the sort that could be bought from paper mills," she said.
It helps, too, that ChatGPT may already be working on a solution. Scott Aaronson, who works on the theoretical foundations of AI safety at OpenAI, said in a blog post that he's working on a tool for "statistically watermarking the outputs of a text model like GPT" that adds in an "otherwise unnoticeable secret signal in its choices of words" to prevent things like academic plagiarism, mass generation of propaganda or impersonating someone's writing style to incriminate them, though it's unclear how far away this development is.
"We want it to be much harder to take a GPT output and pass it off as if it came from a human," Aaronson wrote.
All of which explains why even despite claims that
high-school English
and the
student essay
are nearing their death knell, Holten thinks, ultimately, "The availability of ChatGPT is not likely to change very much."
Nat Rubio-Licht
Nat Rubio-Licht is a freelance reporter with dot.LA. They previously worked at Protocol writing the Source Code newsletter and at the L.A. Business Journal covering tech and aerospace. They can be reached at nat@dot.la.
nat@dot.la
08:00 AM | December 01, 2022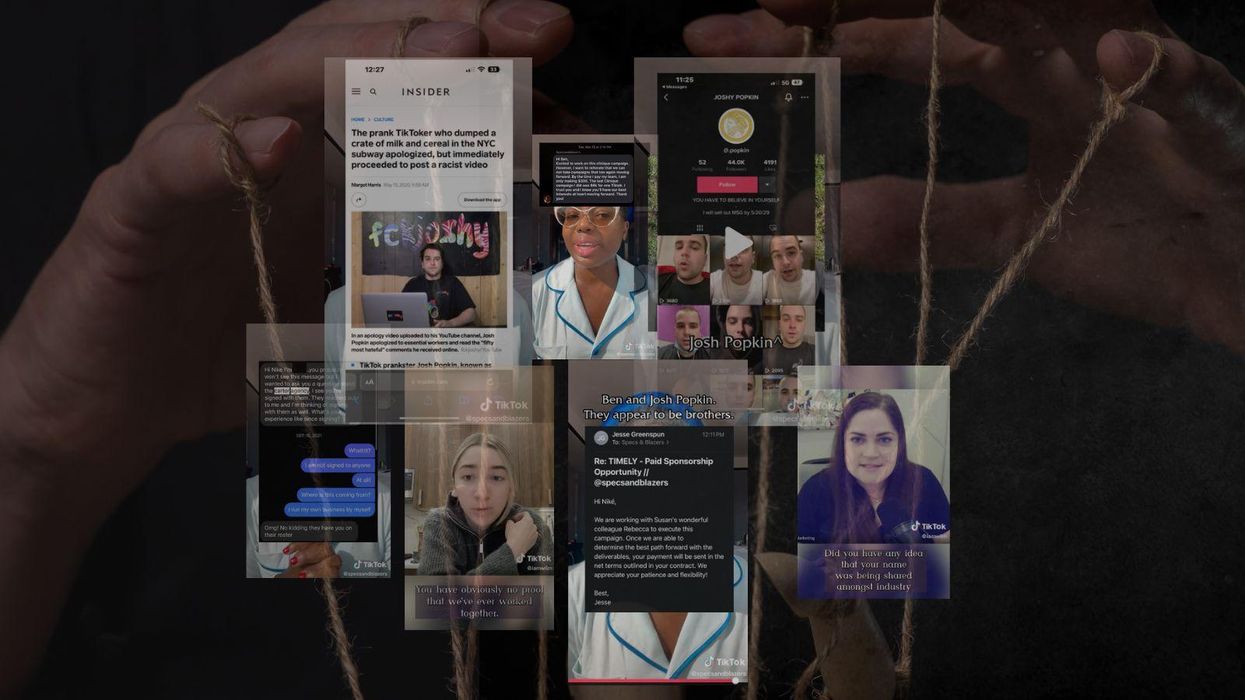 Andria Moore
Influencer Niké Ojekunle was surprised when a young content creator reached out to ask her about her experience working with The Carter Agency. The content creator had apparently seen Ojekunle's name on the agency's roster and wanted to know how helpful they'd been in helping her navigate brand deals.
The problem was, Ojekunle, who has nearly half a million followers on TikTok, had never heard of The Carter Agency, let alone worked with them. So she sent them an email inquiring about why the agency had listed her name as one of their influencers.
She received a response from a person by the name of Ben Popkin who claimed to be the CEO of The Carter Agency that lists Netflix, Amazon, Disney and Prada as just a few of their "strategic partners."
In the email, Popkin explained to Ojekunle that he had previously worked with her through a different PR agency and apologized for the mix-up. Then he pivoted to a new proposition: he could help her get two $5,000 brand partnership deals. Ojekunle agreed to the details of the agreement and completed two campaigns with Popkin as the middleman. A few weeks later, Popkin reached out again. This time it was with an offer from Clinique—a skincare brand Ojekunle had worked with in the past.
"In June, he wrote me and said Clinique offered me two campaigns for $1,900," Ojekunle says. "I've been with Clinique for six years. Clinique knows not to put anything in front of me for less than $6,000."
Not interested in lowering her standard rate for a product campaign, Ojekunle declined the deal and informed Popkin she no longer needed his assistance.
In subsequent months, however, Ojekunle noticed something was wrong: similar to the situation with Clinique, brands that had previously offered her campaigns worth thousands of dollars were offering her campaigns at significantly lower rates.
One of those brands was Naturiu, a skincare company run by Susan Yara, a friend of Ojekunle. When Ojekunle reached out to learn more about why the offer had been significantly lower than their past partnership deals, Yara informed Ojekunle, she too had never spoken to Popkin and was unaware any such offer had been issued.
The malpractice of influencer agencies has, of late, been well reported. In 2020, talent management firm Influences, came under fire over claims the company did not pay its clients. According to the New York Times, the firm owed dozens of creators thousands of dollars from brand deals. One of those influencers claimed the company withheld $23,683.82 from her. Influences' former owner is currently suing the New York Times over defamation.
In July, influencer Liv Reese called out Creative Culture Agency for not paying her after she made a video for one of the company's advertising campaigns. According to its private Instagram page, Creative Culture Agency is "no longer available."
And in 2020, 13 influencers paid talent management firm IQ Advantage a $299 deposit when they first signed with the company. But when IQ Advantage failed to secure them brand deals, the deposit was never returned and eight months later, once all the money had been collected, IQ Advantage conveniently shut down.
But Ojekunle's experience with The Carter Agency shows signs of a different offense. "He's [Popkin] telling the brand that he's representing me, then he's telling me he's representing the brands," Ojekunle says. "It's a very violating feeling and a very vulnerable feeling. You ask yourself, 'how was I so stupid' over and over."
According to OpenCorporates.com, The Carter Agency LLC is registered to a person by the name of Josh Popkin — a former social media star who faced public backlash in 2020 after pouring cereal in a New York City subway as part of a prank. Ojekunle suspects Popkin took on a fake name (Ben Popkin) when reaching out to her in order to distance himself from his controversial reputation. The Carter Agency has not responded to multiple requests for comment.
Like so many influencers who find themselves victims of unethical behavior, Ojekunle took her allegations straight to TikTok. In the first of five videos, the influencer claims that Popkin was not only pretending to be her manager, but had also been operating under a pseudonym.
@specsandblazers

Ben Carter = Ben Popkin = Josh Popkin. Carter Agency = Malibu Marketing Group = Jesse GreenSpun. A Complete Scam! #carteragency #benpopkin #joshpopkin #scammers
Jessy Grossman, co-founder of Women In Influencer Marketing, wasn't surprised when people shared Ojekunle's video in the company's private Facebook group. She says reports of the Carter Agency's misconduct had begun circling among the members as early as February—Ojekunle's video was further evidence.
Soon after, Grossman began connecting with other influencers who were impacted by the company. And in recent weeks, ever since Ojekunle posted her videos, many brand managers have reached out to Grossman with claims that, despite Carter's previous push to hire his influencers, he has since ceased all contact.
Grossman believes The Carter Agency is specifically targeting TikTokers not only because of the platform's success but also because many of them are teens.
"Some are young and think that having management is the path to 'making it,'" Grossman says. "You have to know the right questions to ask and industry standards, otherwise anyone can claim to be legitimate since there's no regulatory body."
Looking back on the low offers she had been accepting from brands, Ojekunle now believes Popkin was attempting to pocket the difference after sending only a portion of what the brands were really offering her.
"It was a predatory and well-calculated thing that he did," Ojekunle says.
In total, The Carter Agency's actions have affected more than 130 influencers, including those signed to Popkin's company and those who he falsely claimed to represent. Ojekunle also claims The Carter Agency has potentially jeopardized nearly $60,000 in brand deals by pretending to represent her. She's currently pursuing a civil lawsuit and has opened up a criminal investigation into the company.
"I have been doing this for 10 years, and I have built a name for myself," Ojekunle says. "I'm not scared of him."
Kristin Snyder
Kristin Snyder is dot.LA's 2022/23 Editorial Fellow. She previously interned with Tiger Oak Media and led the arts section for UCLA's Daily Bruin.
https://twitter.com/ksnyder_db
02:00 AM | February 13, 2023
Photo: Astroforge
One of the most-used elements in industrial work on Earth is disappearing.
Popular for industrial use because of its resistance to corrosion and heat, platinum sells for over $1,000 an ounce and is in everything from wedding bands to medical devices to a number of auto parts.
And retrieving what little of the element does remain, will only exacerbate the ongoing climate crisis – resource extraction was the source of half the world's carbon emissions and 80% of its biodiversity loss in 2019 and that number has likely only risen.
The problem's been known for awhile; back in 2016 the Massachusetts Institute of Technology predicted demand would outpace supply of platinum and palladium. At that time, the college estimated we'd run out of platinum by 2050, a mere 27 years from now.
There's also the issue that what platinum remains is in the hands of powers adversarial to the U.S.
Russia accounts for up to 30% of the world's palladium supply, and up to 10% of its platinum, and its war in Ukraine has pushed export prices higher. MIT also estimated that China, another stockpiler of industrial metals, could stop selling its platinum stores to the greater globe as soon as 2034.
So what is there to do?
The answer could lie thousands of miles from our planet, in deep space, according to Astroforge CEO and former Virgin Orbit veteran Matt Gialich. Gialich is certain that in the near future, it'll be commonplace for companies to operate refineries in space that can sort and send back elements crucial for construction on earth.
"We know that these concentrations are super high in space," Gialich said. He said Astroforge is starting with platinum metals, but it does have "a future roadmap that's much, much bigger than that," but wouldn't share more about what other materials the company hopes to mine in space. It's reminiscent of the old California Gold Rush – the minute you tell someone there's platinum in them there asteroids, others with means will want to rush in first.
Astroforge is developing technology to mine and refine minerals in deep space. The company will face a vital test in its mission to mine asteroids for minerals this April, when it tests its in-space refinery technology for the first time.
In particular, Astroforge is looking at retrieving palladium and platinum from asteroids. The shrinking store of these metals makes it easier to understand why going to space to mine more might not be such a far-fetched plan.
Gialich pointed out the emissions problem and noted, "part of that is platinum group mining… not all, but a big part of it. When it comes to mining metals, there's just no way to solve that; you can do things to reduce it, but we're running out of ore on the earth as we continuously mine."
He noted that a while ago, it wasn't feasible to undertake these sorts of missions, but said that mission price continues to drop as more companies enter the private space race and offer rideshare missions for lower and lower costs.
"As we continue to run out of ore and as access to space becomes cheaper, we think we're actually past the inflection point of when this makes more economic sense to do," Gialich said.
But, it'll take a lot of cash and crafty partnerships – NASA spent $800 million to retrieve only 60 grams during a similar project. Two other space mining firms, Planetary Resources and Deep Space Industries, were bought out before reaching their goals. This is why Astroforge raised $13 million in May, but it'll likely need much more than that for future missions and anticipates future fundraises. Gialich wouldn't disclose if Astroforge has any customers signed up for future missions or to buy space ore yet.
This upcoming mission in April will see Astroforge's small in-orbit refinery hitch a ride to space on SpaceX's Falcon 9 rocket, in partnership with British small satellite launcher OrbAstro. The plan is to test the refinery capabilities in space first by supplying the refinery with an "asteroid-like material" (so, a rock, but not an asteroid) that the tech will then vaporize and sort into its elemental components while in orbit. It's a vital test of if the refinery can function in space, and if all succeeds, a critical part towards Gialich's overall mission – becoming the first company to successfully mine asteroids.
"We have gone to asteroids before," Gialich said. "We've landed on them, we've taken samples from them, we've done every step of the way, scientifically, multiple times. We just haven't added that refining piece in, but that is actually very simple. You can prove that out on Earth, there's not a big difference [in space]."
And Gialich really, really wants to be first. After all, whoever is,will have their pick of lucrative contracts as other private and public players rush in to gather up their share of the valuable asteroid minerals. NASA is leading a mission to explore an asteroid that some have joked could be worth $10 quintillion.
"We're going to be the first commercial company to explore that frontier," he promised. "There's enough space out there for a ton of companies to exist and be successful. We're still going to do it first."
That, of course, remains to be seen. The SpaceX launch doesn't yet have a window open. But when it does, it'll be a crucial test of Astroforge's system. And, it could eventually lead to an overhaul of our centuries-old mining system that might very well one day help the planet. At least, that's Gialich's overall goal.
"We're going to save the planet, and to save the planet we need to have big, audacious ideas that really solve a critical problem we have on Earth, and we have a resource problem on Earth," Gialich said. "Now that we're a globalized world, there's nowhere else to grow. There's not an option here, this has to be done."
Samson Amore
Samson Amore is a reporter for dot.LA. He holds a degree in journalism from Emerson College. Send tips or pitches to samsonamore@dot.la and find him on Twitter @Samsonamore.
https://twitter.com/samsonamore
samsonamore@dot.la