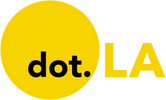 Get in the KNOW
on LA Startups & Tech
X
Kurt Schlosser, GeekWire
Kurt Schlosser, GeekWire
Kurt Schlosser covers the Geek Life beat for GeekWire. A longtime journalist, photographer and designer, he has worked previously for NBC News, msnbc.com and the Seattle P-I.
CBRE Photo
Amazon plans to add more than 2,500 corporate and tech jobs across multiple sites in Southern California, the company announced Tuesday.
The tech giant is already hiring for its expanding hubs in Santa Monica, Irvine and San Diego where it is leasing new office space. Roles include software development, engineering, game design, user experience and more across such Amazon teams as retail, games, operations and Amazon Web Services.
The breakdown by city includes:
Santa Monica: More than 1,000 jobs over the coming years and 200,000 square feet of new office space at the Water Garden. The site will start taking on new employees mid-2023.
Irvine: More than 800 jobs over the next few years and 116,000 square feet of space at Spectrum Terrace that the company plans to occupy later this year.
San Diego: More than 700 employees and 123,000 square feet of space at University Town Center.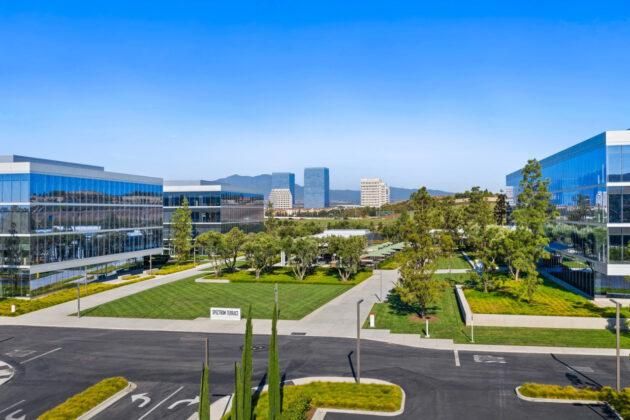 Spectrum Terrace in Irvine Calif., where Amazon is leasing more space. Irvine Co. Photo
Amazon already employs more than 5,000 people in corporate and tech roles in Los Angeles and another 1,000 in San Diego. It opened more than 15 sites in Southern California and created more than 17,000 jobs statewide in 2021. The new figures will add to the 170,000 people the company employs across all roles in California.

The company said it has invested more than $81 billion across the state, including infrastructure from fulfillment centers, Whole Foods Market locations, and the three tech hubs.
"These 2,500 new jobs include roles building cloud infrastructure, improving the Alexa experience, and designing cutting edge video games," Holly Sullivan, Amazon's vice president of worldwide economic development, said in a news release. "They're a fantastic opportunity for Californians of all backgrounds to join Amazon and build a successful career."
Amazon employs 1.6 million people worldwide, up 28% year-over-year.
This story first appeared on GeekWire.
www.flickr.com
As it waits on its order of tens of thousands of delivery vans, Amazon revealed Friday that it has a 20% stake in Rivian, the electric vehicle maker that it's been heavily investing in since 2019.
In a new SEC filing, the tech giant disclosed an equity interest in the startup, which is part of its overall equity investments carrying value of $3.8 billion, up from $2.7 billion at the end of 2020.
As of December 31, 2020 and September 30, 2021, equity investments not accounted for under the equity-method and without readily determinable fair values, including preferred stock of Rivian Automotive, Inc. representing an approximately 20% ownership interest, had a carrying value of $2.7 billion and $3.8 billion, and are recorded within "Other assets" on our consolidated balance sheets with adjustments recognized in "Other income (expense), net" on our consolidated statements of operations.

Amazon has backed Rivian through its Climate Pledge Fund, which is aimed at investing in companies that accelerate Amazon's pledge to be net zero carbon across its businesses by 2040. Amazon was among lead investors in a $2.5 billion financing round in Rivian in July and previously backed Rivian in 2019 in rounds of $700 million and $1.3 billion.
Founded in 2009, Rivian has raised about $10.5 billion to date. It announced plans this summer to go public at a reported valuation of $80 billion.
Amazon ordered 100,000 electric delivery vans through Rivian and said last October that it hoped to have 10,000 of them on the road as early as 2022.
The EV maker has begun production and delivery of its R1T all-electric pickup truck and will launch the R1S sport utility vehicle in December.
This story first appeared on GeekWire.
The annual boost in holiday help comes as the tech giant has already been looking to fill tens of thousands of hourly positions across the fulfillment side of its business, including 125,000 announced in September. Additionally, Amazon said last month that it was looking to hire for 40,000 corporate and tech jobs across more than 220 locations in the U.S.
Amazon now employs more than 1.3 million people in full- and part-time jobs worldwide. The company has hired over 450,000 people in the U.S. since the beginning of the COVID-19 pandemic. Last year's seasonal hiring of 100,000 was down from 2019's 200,000, but Amazon had already brought on 175,000 seasonal workers in March and April of 2020 to meet online shopping demand as the first stage of the pandemic confined many people to their homes.
The push for operations workers in stowing, picking, packing, shipping and more comes as disruptions to global supply chains have struck fear into shoppers worried about whether holiday presents will arrive on time. Amazon has already announced "Black Friday" style deals across its website.
Average starting pay for the new roles is $18 per hour, with sign-on bonuses of up to $3,000 and an additional $3 per hour depending on shifts in many locations. Amazon announced in April that it planned to invest more than $1 billion in wage increases for its operations workers, promising raises of between 50 cents and $3 an hour to more than 500,000 employees.
The company listed 20 states with the greatest number of seasonal openings, including: Arizona, California, Colorado, Florida, Georgia, Illinois, Indiana, Maryland, Michigan, Minnesota, Nevada, New Jersey, New York, North Carolina, Ohio, Oregon, Pennsylvania, Tennessee, Texas, and Virginia.
The company opened more than 250 new fulfillment centers, sortation centers, regional air hubs, and delivery stations in the U.S. in 2021.
This story originally appeared on GeekWire.
From Your Site Articles
Related Articles Around the Web