rover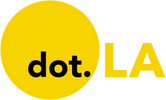 Get in the KNOW
on LA Startups & Tech
X
rover
Aaron Hirschhorn, a well-known investor and entrepreneur in the Los Angeles tech scene who founded the pet sitting startup DogVacay died Sunday in a boating accident near Miami Beach, Fla. He was 42.
Hirschhorn started DogVacay with his wife Karine Nissim in 2012. The Santa Monica, Calif.-based company raised nearly $50 million and was a leading competitor in the pet services industry before being acquired by Rover in 2017.
Hirschhorn moved from Los Angeles to Miami Beach about three years ago, according to the Miami Herald.
Hirschhorn held a seat on Rover's board for a year. A month ago on LinkedIn, he called news of Rover's plans to go public via a SPAC deal "an amazing day."
"All of us at Rover were saddened to learn of Aaron's sudden passing. Our thoughts are with his family, friends, and colleagues during this painful time," Rover said in a statement provided to GeekWire on Wednesday. "His love of animals and commitment to pet parents was exemplified in his founding and leadership of DogVacay and Gallant, but his vision for what was possible in the pet industry went well beyond what he already had accomplished."
In 2018 Hirschhorn founded another pet-focused startup called Gallant, which stores dog stem cells so that they're accessible for future treatments.
The Miami Herald reported that the Florida Fish and Wildlife Conservation Commission and the U.S. Coast Guard reported a crash on Sunday between a 38-foot Chris-Craft motorboat and a personal watercraft.

Hirschhorn was reportedly riding his electric foil surfboard and died at the scene. In an Instagram post on Monday, his wife wrote: "My beloved husband of ten years died yesterday in an accident. We are broken and will never be the same."
Hirschhorn's Instagram shows numerous family images and scenes from his active lifestyle. "I play sports and get hurt a lot," his profile description reads.
The photo feed also illustrates his love for dogs.

After the Rover acquisition, Hirschhorn called the growing of DogVacay "an incredible journey."
"Our goal has always been to make quality pet care accessible to everyone, and with Rover and DogVacay's experience and expertise, we will continue to create the best solution for our host community, our pet parents and most importantly, our pets that we love as family," he said at the time.
According to the Gallant website, Hirschhorn founded that company "after experiencing the power of regenerative medicine for himself" when he underwent a single stem cell treatment "to heal a debilitating back injury."
Hirschhorn pitched Gallant in a 2019 episode of the ABC TV series "Shark Tank" and snagged an investment from Lori Greiner and Anne Wojcicki, co-founder and CEO of 23andMe.
The Miami Herald reported that Hirschhorn is survived by his wife and their three young children: a daughter in kindergarten, a son in first grade and a son in second grade.
From Your Site Articles
Related Articles Around the Web
Leap Venture Studio, the first studio focusing entirely on upending the booming $95 billion pet industry with plant-based dog foods and smart cat litter boxes, has announced its fourth class of furry-friendly startups.

Leap is based in Los Angeles, but none of the startups are here, even though the city is home to a bevy of companies catering to furry friends.
"COVID has really opened the doors in terms of doing this virtually and we have opened the doors to more international companies this year than ever before," said Brett Yates, CEO of the animal welfare charity, Michelson Found Animals, who also oversees the studio. "In this particular cohort, we're representing six different time zones and four different countries."
The pandemic has created scores of new pet owners, increasing U.S. pet adoption by 35% in 2020, according to Rover, a pet sitter and dog walker booking site that filed to go public via a SPAC Thursday.
Rover estimates in its securities filing that the size of the U.S. pet market is $95 billion, but sees its "total scaled opportunity" growing to $113 billion by 2030. That's up from $45 billion a decade ago.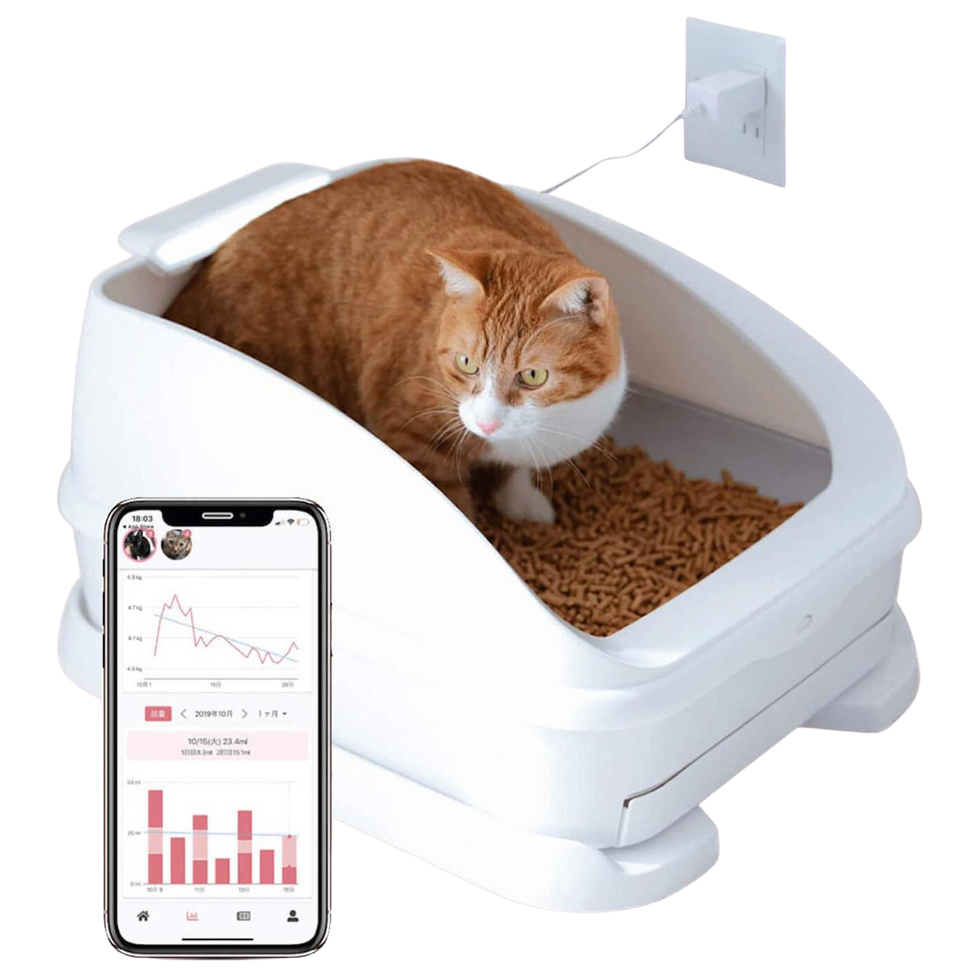 Toletta, one among Leap Venture Studios' class members, created a "smart" cat litter box.
Still COVID has had a dual effect, helping some businesses like the online retailer Chewy and others that sell pet food but hurting businesses like Rover, which are not needed when pet owners are rarely traveling.
Leap's portfolio company, L.A.-based Dogdrop, was also decimated, with pet owners not going to work and fearful of having their dogs socialize.
"People were afraid to take their dog to a place like that so they've had to rethink a lot of their business practices," Yates said.
But CEO and co-founder of Dogdrop Shaina Denny said the startup is actually doing well, disputing the characterization. "Our business has grown throughout COVID and we have only seen our proof of concept of short term stays (2-4 hours) of daycare use grow as people work from home and need to get their dogs out of the house to socialize," she said.
Still, the fastest-growing segment of the pet industry is plant-based foods, according to Yates. Just as humans have grown increasingly conscious about what they are eating, they no longer want to feed their dog Purina mystery meat.
"Meat based diets are no longer expected to be the norm for dogs or for cats," Yates said. "I think that is a really nascent part of the industry where there's a lot of conversation on both sides where people will say, 'My dog is a meat eater, period, end of story,' and then you've also got people that are typically more millennial that are saying, 'Yeah, I'm flexitarian or vegetarian or vegan, and my dog should eat that same way."'
Leap is a partnership between Mars Petcare, the animal division of the candy giant, along with Michelson Found Animals Foundation and R/GA Ventures.

Nestle's Purina also launched a startup accelerator last year.
The 12-week Leap Venture Studio culminates in an online pitch event held in May. Companies receive an investment of up to $200,000 if selected into the program.
Pet tech startups in Los Angeles County have raised more than $500 million in the last six years, according to Pitchbook data. However, most of that came from the $300 million that Softbank invested in the struggling dog walking marketplace Wag, before the Japanese bank abandoned its investment in 2019. Wag relocated what remains of its leadership and staff from West Hollywood to the Bay Area before the pandemic.
Here is the complete list of startups in the 2021 cohort:
Editor's note: This story has been updated to include the comments of Dogdrop CEO Shaina Denny.
From Your Site Articles
Related Articles Around the Web
Snuggling on a chair, hovering over a laptop, stretched out on the floor, the long haired-haired, vaguely Calico-looking Koko with his own Instagram feed is a cat influencer in the making. He is also the face of Basepaws, a feline DNA testing service that's trying to tap into the $75 billion spent on pets in the U.S.

Gingi, a sweet feline that died too young, is the inspiration behind startup PrettyLitter, a mail-order cat litter that monitors feline health. And then there's dozens of dogs that inspired DogVacay, a pet sitting app that was sold last year to Rover. Founder Aaron Hirschhorn launched a new service last fall – stem cell storage banks for pets – motivated by his own experience using the regenerative treatment.
According to Pitchbook, pet tech startups in Los Angeles County have pulled in more than $500 million in investments in the last six years. The largest and most well-known came from Softbank Vision Fund for Wag Labs — once the poster child for app-powered pet services. As Wag struggles to compete with venture capital-backed Rover, a slew of other pet tech companies are making their mark offering premium services.
"When I started DogVacay in 2012, I heard venture doesn't belong in pets. I got lots of 'No, the markets are too small,' said Hirschhorn, who has raised $11 million in funding led by Maveron for his latest venture, Gallant. "Now, the first thing that I hear is that people spend so much on their pets."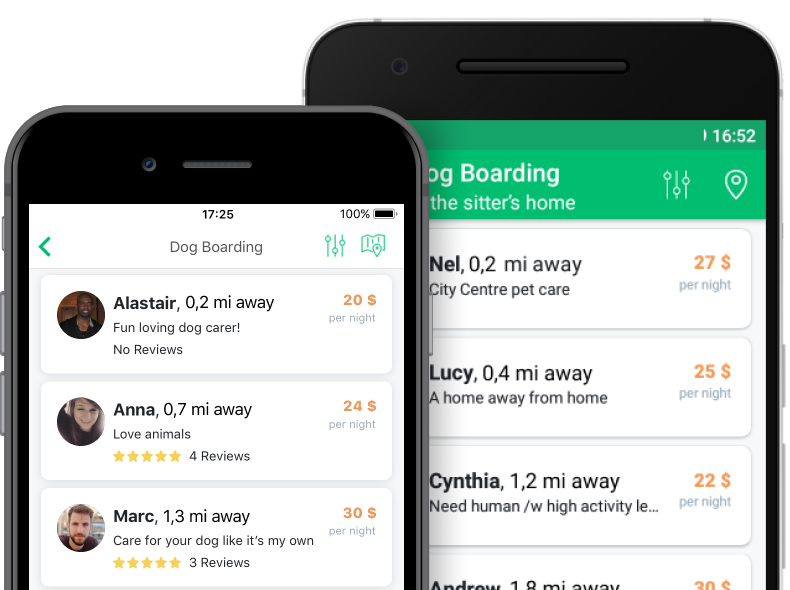 DogVacay is a pet sitting app that was sold last year to Rover. www.rover.com
Gallant, which launched in the fall, charges a $395 processing fee and $95 a year to store stem cells removed by a veterinarian when pets are spayed or neutered. It aims to make canine life healthier and longer. The company, which has a Federal Drug Administration compliant lab in La Jolla, appeals to veterinarians who can charge a fee for their service and have the promise of pets returning for treatment as they age.

The Pet Economy
Americans love their four-legged friends. More than half of U.S. households own a pet and while ownership rates haven't grown dramatically over the last decade, the amount people willing to spend on their animals has. The American Pet Products Association estimates last year spending topped $75 billion from $45 billion a decade earlier. And the figure is quadruple what it was in 1994.
"We see a ton of interest in the space," said Mike Jones, head of the Santa Monica incubator and investment firm Science Inc. His firm, which invested in DogVacay and Rover, recently backed DogDrop, a flexible canine day care. Jones said they made the calculation that with millennials choosing to have children later in life, animals would play a bigger role. "There's a lot of disposable income that people can spend on pets," he said. "The price point they are willing to spend is way higher."
There's companies like Modern Animal, a Playa Vista-based startup that wants to revamp veterinary clinics for the digital age with telemedicine and other services. It raised $13.5 million in seed funding last fall.
Gallant stores stem cells removed by a veterinarian when pets are spayed or neutered to make canine life healthier and longer..Gallant.com
Scratchpay, a Pasadena-based company that offers financing for veterinary care, scored $65 million in a Series B round in October.

And then there's companies more akin to Gallant like PrettyLitter, a mail-order litter that monitors for health by turning colors when urine shows unusual signs of alkalinity and other factors.
Their growth is part of a larger trend powered by Americans' relationship with their pets, mostly dogs. This humanization, as those in the pet industry like to call it, has driven a push in luxury products and services.
"More and more people are thinking of their pets as parts of their family, as human beings," said Hal Herzog, a professor of psychology at Western Carolina University who has spent decades looking at the relationship between human and animals.
"We spend twice as much on pets per capita as we did 30 years ago."
Where's the money going? On the extravagant side, there's pets spas, canine herbal medicine, Louis Vuitton pet carriers, and diet delivery services. And there's also a booming trend of influencer canines who have their own agents, like Instagram star JiffPom (and his 9.8 million followers).
Pet owners are willing to go to extremes to spoil their dogs and cats -- even wading into unregulated pet technology to keep them healthy.
Unregulated Pet Technology
Founded in 2016 by Anna Skaya, Basepaws promises to tell feline owners with a sample of saliva from their cheek, "the secrets to keeping their health in tip-top shape." The El Segundo-based company presents itself as a health service but operates in a non-regulated zone, along with several other pet companies coming up including PrettyLitter and Gallant.
Skaya, who previously ran Groupon in Russia, originally wanted to name her company 23andMeow. Her proprietary genetic testing provides cat owners with information about their breeds along with hereditary disease. For humans those service are approved by the Federal Drug Administration. Still they aren't intended for diagnostic purposes and there are various levels of evidence to support many of their claims.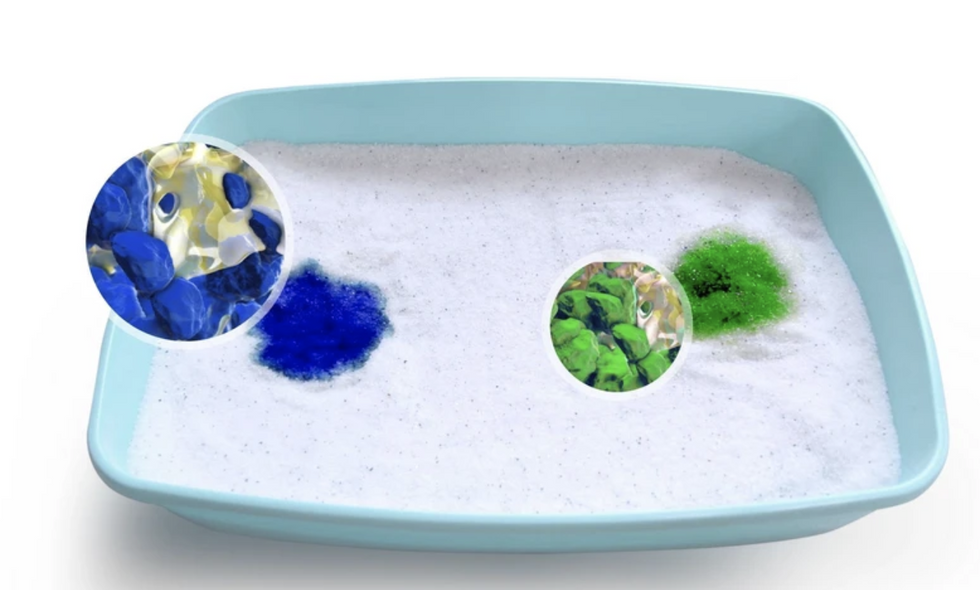 PrettyLitter is a mail-order litter that monitors for health by turning colors when urine shows unusual signs of alkalinity and other factors.PrettyLitter.com
And while Skaya and PrettyLitter founder Daniel Rotman say that their services are not diagnostic — merely a tool — they want pet owners looking to improve their animals health to turn to them.

"When you do a DNA test it opens up this world about breeds and diseases," she said. "I always say the cats can't talk but their DNA can." Last year, she clinched $250,000 on Shark Tank and is looking to close a $2.5 million seed round next month.
The service runs $129 and she sees her company, growing to include nutrition products. Hirschhorn, who invested in Basepaws, sees it working for the very same reasons that he believes his own company will take off. "There's this macro trend toward health rather than fighting diseases," Hirschhorn said, adding that it's the same reason humans are taking greater care of themselves.
Skaya has loftier goals: "If we know what diseases they have, we can make sure they are not breeding. We are eradicating genetic diseases."
From Your Site Articles
Related Articles Around the Web