From Spectacles to Pixy: Snap's History of Shelved Tech Ventures
Samson Amore
Samson Amore is a reporter for dot.LA. He holds a degree in journalism from Emerson College. Send tips or pitches to samsonamore@dot.la and find him on Twitter @Samsonamore.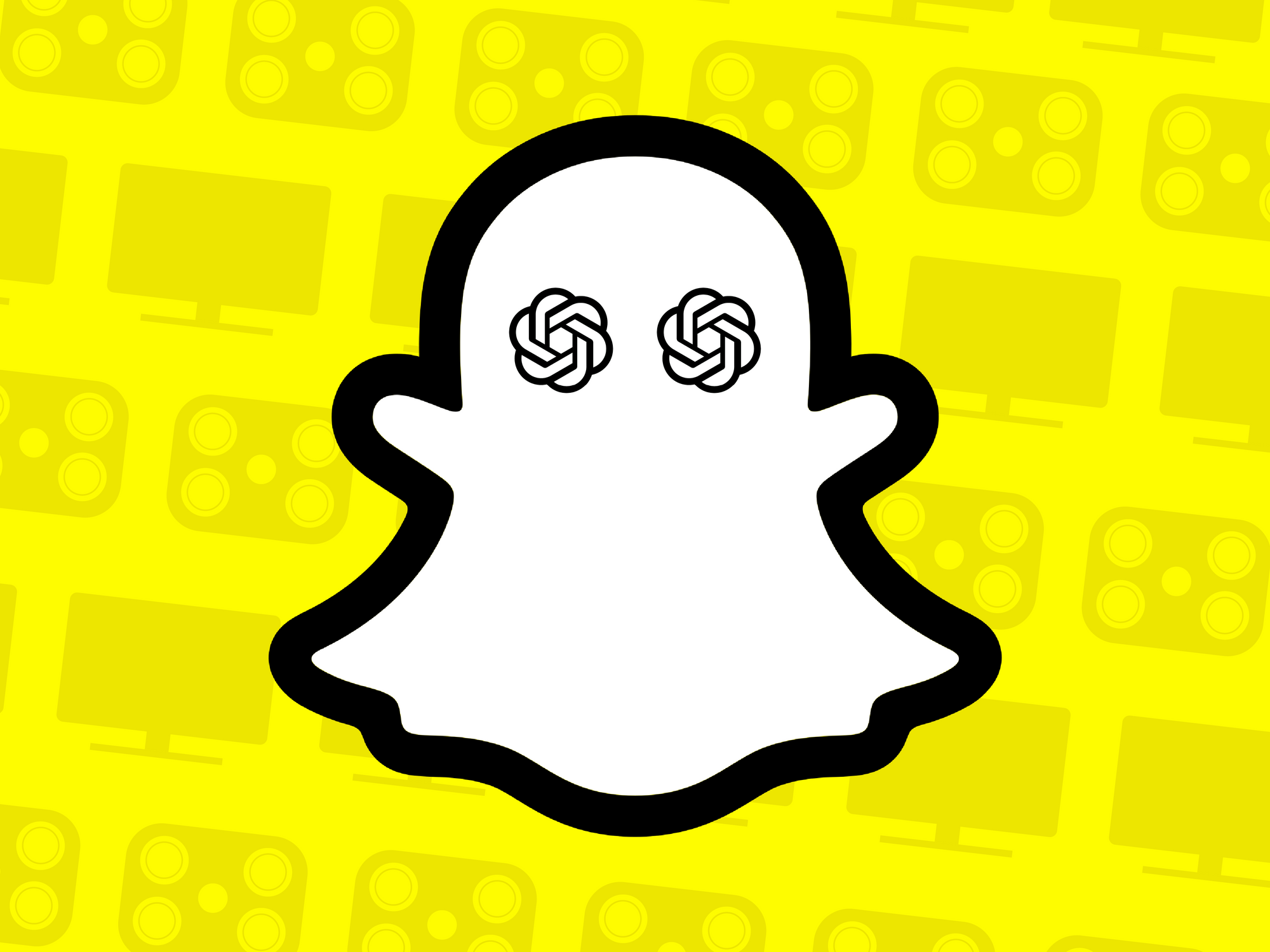 Evan Xie
This is the web version of dot.LA's daily newsletter. Sign up to get the latest news on Southern California's tech, startup and venture capital scene.
Snap Inc.'s new My AI feature that lets users chat with an AI powered by OpenAI's ChatGPT technology is gaining steam. After initially releasing the feature to some three million paid Snapchat+ subscribers, the Santa Monica-based social tech company decided to open it to all its users for free last week.
---
While it's a bit early to tell how many people are actually using the AI chatbot for texting and images, Snap CEO Evan Spiegel implied at Snap's partner summit last week that it's accelerated demand for the $3.99 monthly service. Spiegel told Time, "we definitely saw some nice momentum with My AI."
Snap spokesperson Liz Markman told dot.LA, "as we've been rolling out My AI, the vast majority of people with early access have been enjoying playing with it — sending millions of chat messages per day to learn more about movies, sports, pets, and the world around them." Markman added that Snap plans to use preliminary feedback on My AI to "continue improving" the feature and noted that, "as with all AI chatbots, My AI can occasionally give inaccurate responses - including those that sound plausible but are impossible or unrelated to the given context."
But not everyone is thrilled about My AI. This week the Snapchat app got a slew of one-star reviews since the My AI launch, with many users annoyed that the AI showed up in their chat tab unannounced and couldn't be blocked or removed without paying for Snapchat+ to hide it.
That said, the early traction to My AI, and by extension the Snapchat+ subscription, is clearly encouraging to Spiegel. And for a company that's still not profitable, having a new tool that's going to drive people to the app and boost user count is key.
But in the past, Spiegel and Snap's bets on technology haven't always panned out. Let's take a look at some of the company's other ventures prior to My AI, and how they fared.
Apps and Games
Snap first got into gaming in April 2019 with Snap Games, and really accelerated its gaming programming during the coronavirus pandemic, with the goal of attracting more users to the app. The plan was to turn Snapchat into a mobile gaming powerhouse; both producing its own games and acting as a publisher for other studios' content.
Initially, there was quite a demand for Snap's games. In June 2020 the company said it had 100 million players since its launch.
But by February 2023, Snap abruptly shut down its gaming division in a cost-cutting bid. The company said in response to a disgruntled user's tweet two months ago, "we'll be bringing more focus to other Snapchat products and features that will be beneficial to creators and content viewers."
Pixy
The camera drone was announced last April and was supposed to be a compact flying device that can take off and land from a user's hand. While in the air, it could film footage and transmit it back to the Snapchat app to share. Snap underestimated demand for Pixy, however, which led to months-long shipping delays.
At the time, drone footage was all the rage and Snap wanted to prove it could develop a reliable flying craft that could entertain camera enthusiasts while also showing off its technical prowess. But within four months it was shelved, with Spiegel telling staff in August 2022 to stop development.
The Wall Street Journal, which first reported on the cancellation, said Snap will continue to sell the existing iterations of Pixy for $230, but won't make any new ones. Though it's possible down the line Spiegel will revive the drone: He told The Verge last year, "maybe we would make more with version two if people love the original product."
Spectacles
First introduced in 2016, Snap's camera glasses were designed to be augmented reality shades that can capture photos and videos of augmented reality interactions around you and beam it back to the Snapchat app. Spiegel hoped that AR specs would be the fashion of the future, but they still haven't hit the mainstream.
The glasses are still sold today – the Spectacles 3 that launched in 2019 retails for $380. But the fourth generation of the product, announced in May 2021, still isn't available to consumers. Instead, as the Verge reported, the augmented reality glasses are being given to an uncertain number of creators who applied for access online.
Snap Lab, the division of the company making Spectacles, is quite secretive about their progress. What we do know is the people allowed to use the current-gen Spectacles have created some pretty cool stuff, including a virtual Super Mario Bros. course. According to Markman, Snap is still "fully committed to Spectacles and [are] narrowing our investment scope to focus on highly differentiated long-term research and development efforts."
Original Content
Snap was previously heavily invested in creating original content, and at one point the company said one of its most popular shows, "The Dead Girls Detective Agency," had 20 million unique viewers on the app.
The company created a number of shows to be watched on the Snapchat app, but by August 2022 Spiegel said Snap would stop production in a bid to pare back spending. At the time, the company announced it would cut 20% of its workforce, many of whom were on the content teams. Snap estimated that it would save $50 million annually in fixed content costs by axing Snap Originals. Snap hasn't produced any original content since March 2022. - Samson Amore.
Editorial disclosure: Snap is an investor in dot.LA.
Editor's note: This newsletter has been updated with comments from Snap.
Samson Amore
Samson Amore is a reporter for dot.LA. He holds a degree in journalism from Emerson College. Send tips or pitches to samsonamore@dot.la and find him on Twitter @Samsonamore.
https://twitter.com/samsonamore
samsonamore@dot.la