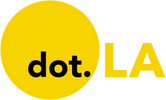 Get in the KNOW  
  on LA Startups & Tech  
X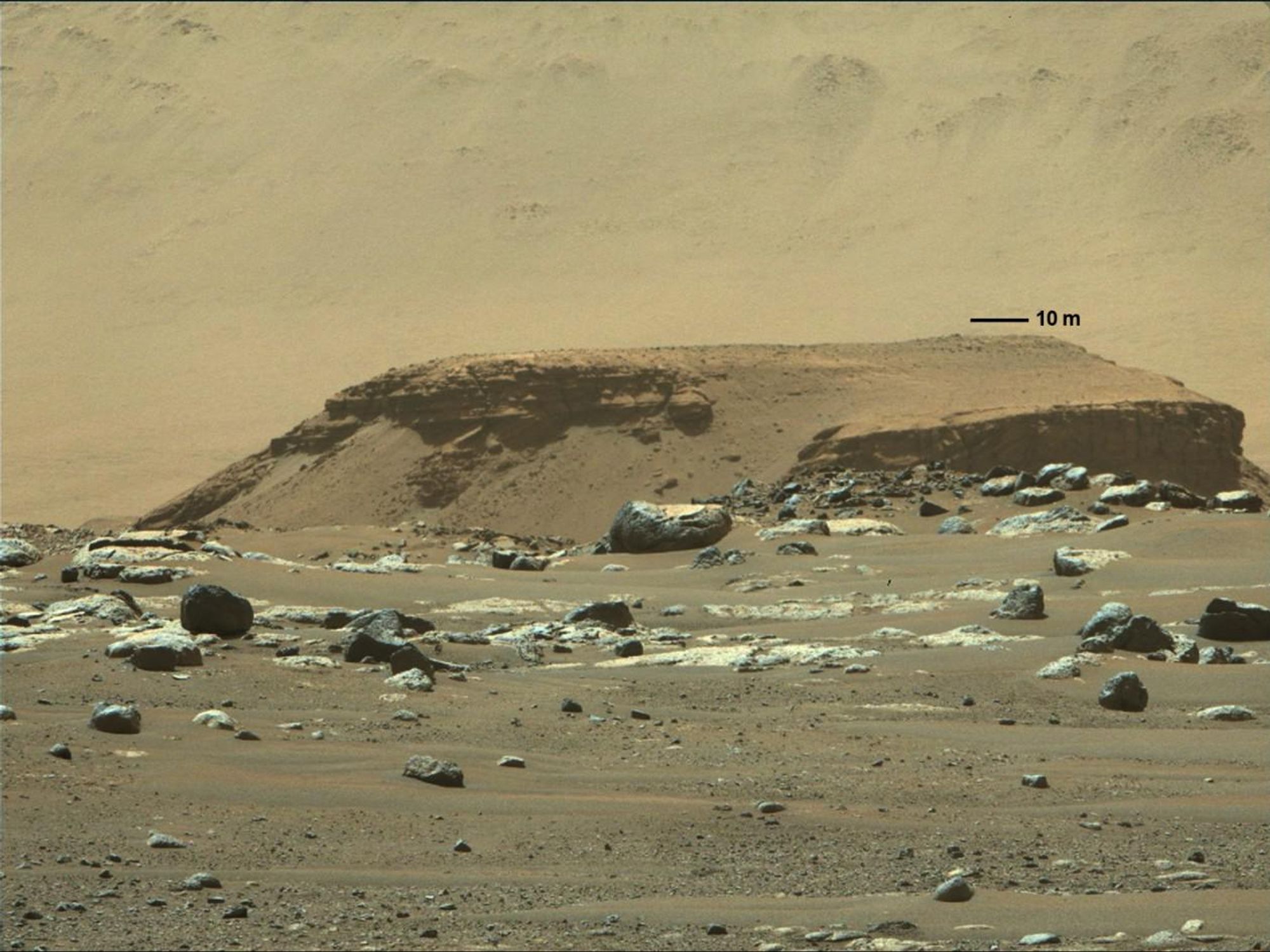 (NASA / JPL-Caltech / ASU)
Fifteen years after her death, science-fiction author Octavia E. Butler has joined an exclusive pantheon of space luminaries memorialized on Mars.
Today NASA announced that the Red Planet locale where its Perseverance rover touched down last month is called Octavia E. Butler Landing, in honor of a Black author who emphasized diversity in tales of alternate realities and far-out futures.
---
"Butler's protagonists embody determination and inventiveness, making her a perfect fit for the Perseverance rover mission and its theme of overcoming challenges," Kathryn Stack Morgan, deputy project scientist for Perseverance, said in a news release. "Butler inspired and influenced the planetary science community and many beyond, including those typically under-represented in STEM fields."
Butler grew up poor in Pasadena and attended Pasadena City College, where she focused on writing. She published her first book in 1976 and broke into the mostly white, male dominated world of science fiction writing. In 1995, she was awarded a fellowship from the MacAurthur Foundation, She moved to the Seattle area in 1999, where she died unexpectedly in 2006 at the age of 58, after sustaining a head injury in a fall on a walkway outside her home in Lake Forest Park, Wash.
In his own tribute to Butler, Thomas Zurbuchen, NASA's associate administrator for space science, emphasized the connection to Southern California, the home of NASA's Jet Propulsion Laboratory and Perseverance mission operations.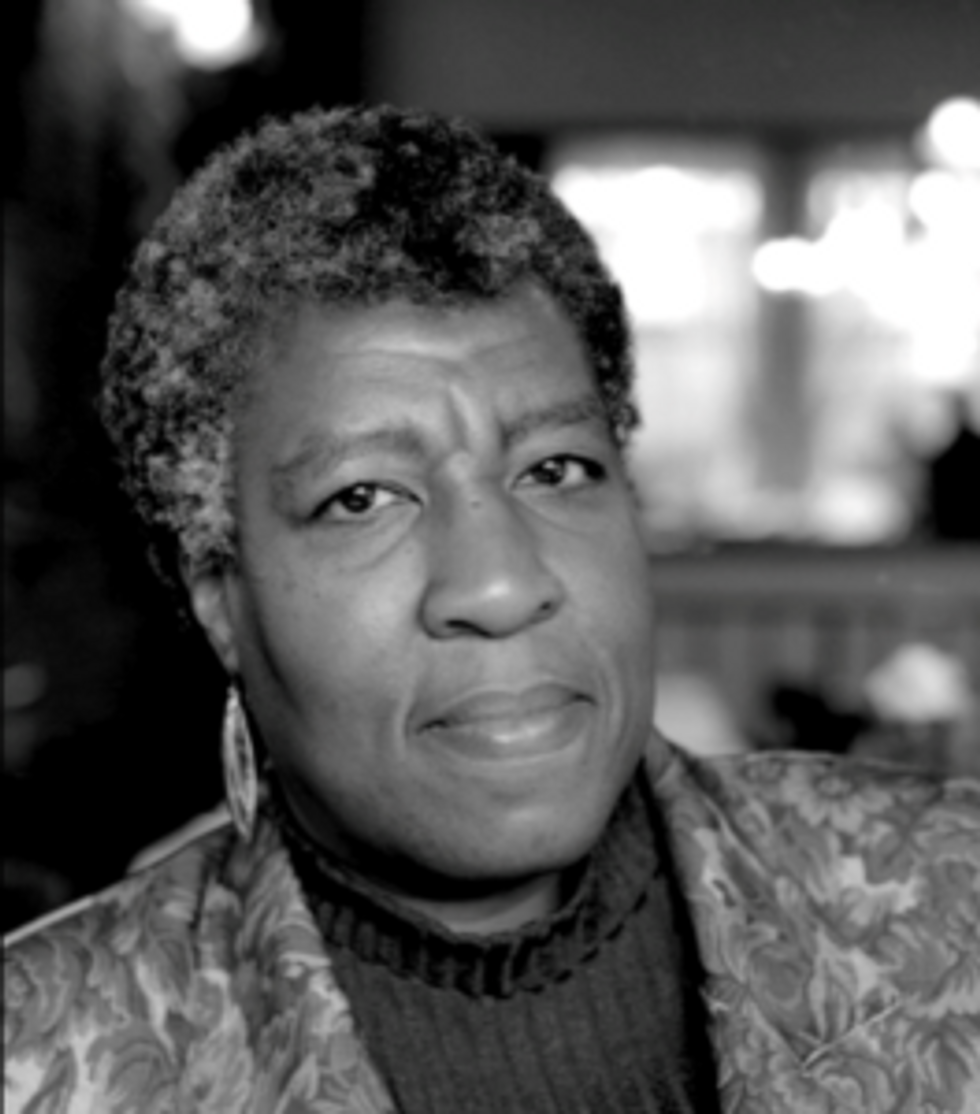 Science-fiction author Octavia E. Butler grew up in Pasadena and spent the last years of her life in the Seattle area. (Writers House Literary Agency / Courtesy Ching-Ming Cheung)
"I can think of no better person to mark this historic landing site than Octavia E. Butler, who not only grew up next door to JPL in Pasadena, but she also inspired millions with her visions of a science-based future," Zurbuchen said. "Her guiding principle, 'When using science, do so accurately,' is what the science team at NASA is all about. Her work continues to inspire today's scientists and engineers across the globe – all in the name of a bolder, more equitable future for all."
The official names of geographical features on other planets must be approved by the International Astronomical Union, but NASA has a tradition of giving its own names to off-world landing sites – for example, Tranquility Base, the place on the moon where Apollo 11 touched down in 1969.
The 1997 landing site for NASA's Pathfinder mission to Mars is known as Carl Sagan Memorial Station, in honor of the late astronomer and author of "Contact."

In 2004, NASA designated the landing sites for the Opportunity and Spirit Mars rovers as Challenger Memorial Station and Columbia Memorial Station, respectively. Those names honor space shuttle crews who lost their lives in 1986 and 2003.

The place where NASA's Curiosity rover touched down in 2012 is called Bradbury Landing, as a tribute to Ray Bradbury, the author of "The Martian Chronicles" and many other works of science fiction.
Perseverance has already begun to venture out from Butler Landing: In addition to announcing the landing site's name, members of the mission team shared imagery from the 1-ton, six-wheeled rover's first drive since its Feb. 18 touchdown.
Perseverance's first drive on Mars
Thursday's traverse lasted about 33 minutes and put 21 feet (6.5 meters) on Perseverance's odometer. Color pictures sent back from Perseverance's hazard avoidance cameras show the tread marks left in Mars' red dirt as the rover took its first spin. Such imagery will be used to assess the dynamics of Perseverance's retro-rocket landing, which kicked up dust and exposed rock formations at Butler Landing.

"When it comes to wheeled vehicles on other planets, there are few first-time events that measure up in significance to that of the first drive," said Anais Zarifian, rover mobility testbed engineer at JPL. "This was our first chance to 'kick the tires' and take Perseverance out for a spin. The rover's six-wheel drive responded superbly. We are now confident our drive system is good to go, capable of taking us wherever the science leads us over the next two years."
The rover's software has already been updated to replace the program for landing with the program for surface operations. Mission controllers have also conducted procedures for deployment and checkout of Perseverance's RIMFAX, MOXIE and MEDA instruments, as well as its heavy-duty robotic arm.
"Tuesday's first test of the robotic arm was a big moment for us. That's the main tool the science team will use to do close-up examination of the geologic features of Jezero Crater, and then we'll drill and sample the ones they find the most interesting," said Robert Hogg, Perseverance's deputy mission manager. "When we got confirmation of the robotic arm flexing its muscles, including images of it working beautifully after its long trip to Mars – well, it made my day."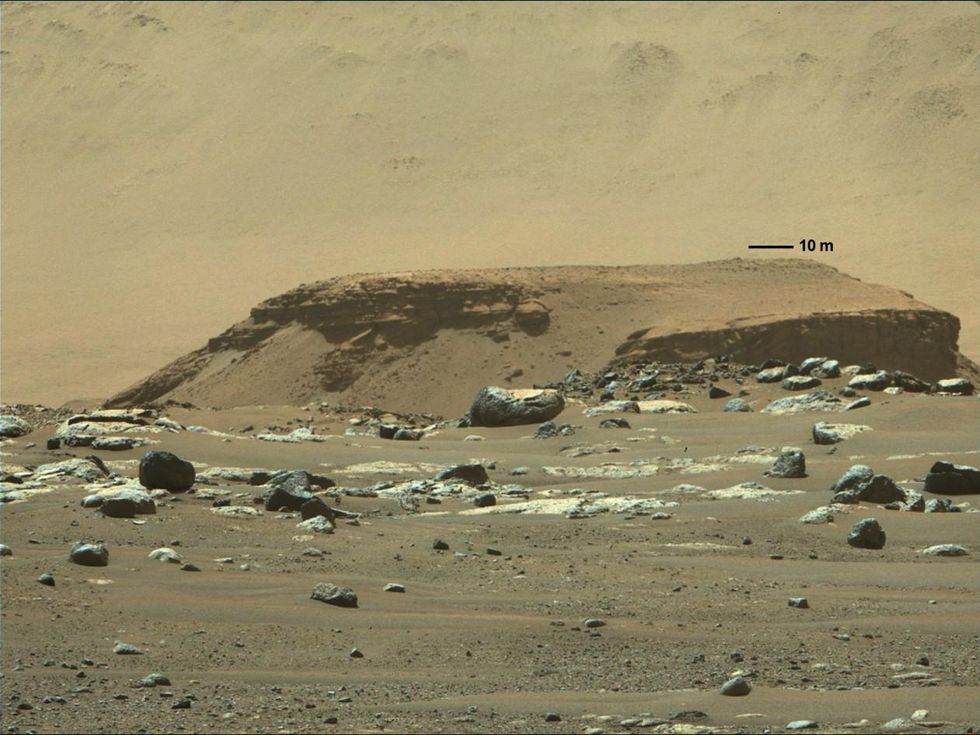 From its vantage point at Octavia E. Butler Landing, NASA's Perseverance rover can see a remnant of a fan-shaped deposit of sediments known as a delta (the raised area of dark brown rock in the middle ground) with its Mastcam-Z instrument. (NASA / JPL-Caltech / ASU)
More than 7,000 raw images have been sent back to Earth and are available online in a gallery supported by Amazon Web Services. That stockpile is sure to grow as Perseverance ramps up full science observations.

The mission plan calls for the rover to make regular commutes of 650 feet (200 meters) or more to sites of scientific interest. "We're going to do some longer drives," Zarifian said. "This is really just the beginning."
The primary goal of the $2.7 billion Perseverance mission is to analyze the composition of Martian soil for traces of ancient life, and store up promising samples for return to Earth by later missions over the next decade.
This story first appeared on GeekWire.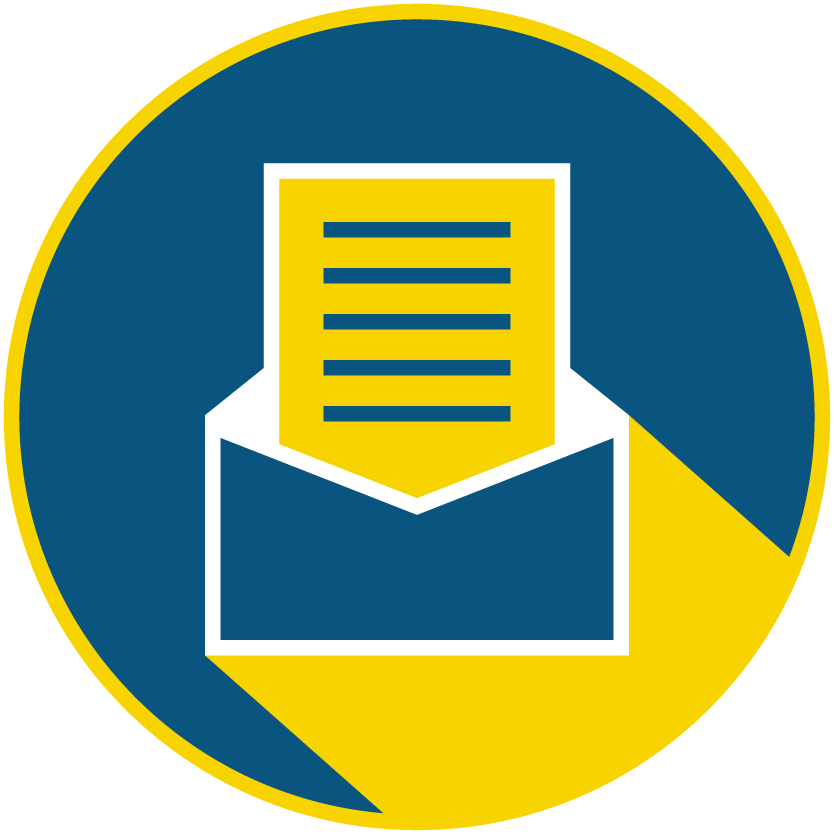 Subscribe to our newsletter to catch every headline.
Minnie Ingersoll
Minnie Ingersoll is a partner at TenOneTen and host of the LA Venture podcast. Prior to TenOneTen, Minnie was the COO and co-founder of $100M+ Shift.com, an online marketplace for used cars. Minnie started her career as an early product manager at Google. Minnie studied Computer Science at Stanford and has an MBA from HBS. She recently moved back to L.A. after 20+ years in the Bay Area and is excited to be a part of the growing tech ecosystem of Southern California. In her space time, Minnie surfs baby waves and raises baby people.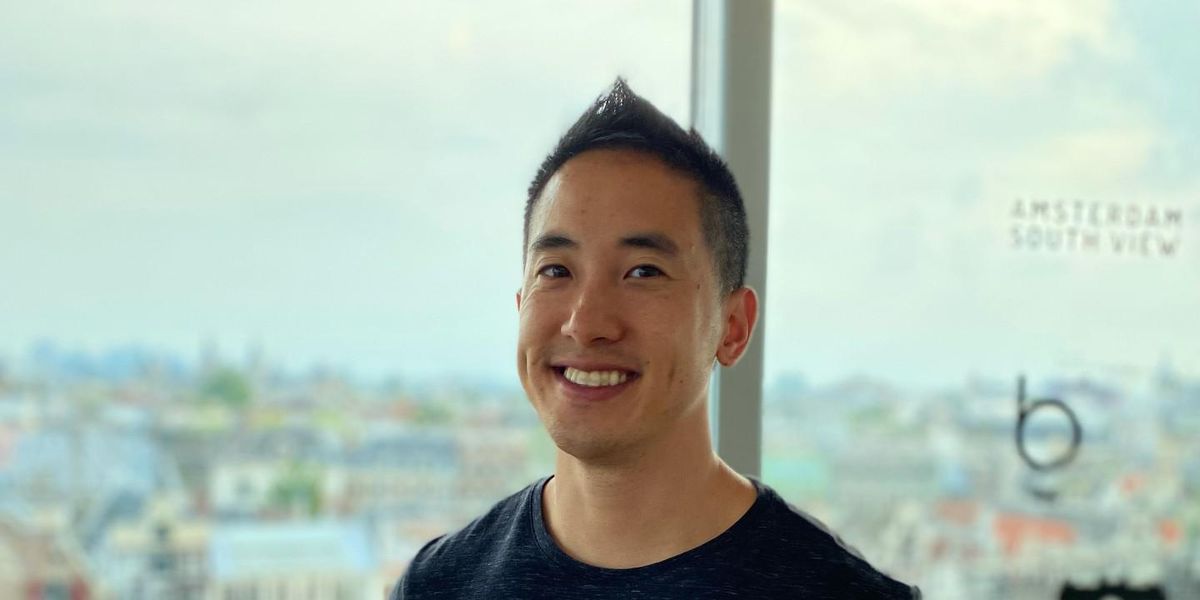 On this episode of the LA Venture podcast, Bling Capital's Kyle Lui talks about why he moved earlier stage in his investing and how investors can best support founders.

Lui joined his friend—and first angel investor—Ben Ling as a general partner at Bling Capital, which focuses on pre-seed and seed-stage funding rounds. The desire to work in earlier funding stages alongside someone he knew well drew him away from his role as a partner at multi-billion-dollar venture firm DCM, where he was part of the team that invested in Musical.ly, now known as TikTok.
Bling primarily focuses on entrepreneurs looking to raise around $1 million to $3 million who are often early in their careers as founders. Lui said Bling evaluates companies on characteristics that go beyond whether they like the founder or feel that the market looks good. Instead, he said they take a hard look at the available company data, and quickly respond.

"And we send it back to them and say, 'Okay, this is what's working, what's not working'," Lui said. "And then create the playbook for them on how to find product market fit and get to like, 'These are the milestones you actually need to hit'."
When considering companies, Lui said Bling looks at the founder, the market, the company's current traction and differentiation while asking the founder the questions they would expect to get at Series A and Series B funding rounds.
"One thing that I really admire about what [Ling's] built with Bling is the consistency and the processes and playbooks— everything from the way that we evaluate deals to the way that we work with our portfolio companies," Lui said. "Everything is kind of around playbooks and operationalizing things and also iterating to do those processes better."
As part of its work to support founders, Bling maintains an extensive product council, which connects tech executives with the founders in Bling's portfolio. Bling also has created numerous self-serve resources for founders so they can easily tap into the fund's network and shared knowledge.
"We have a bunch of playbooks that we introduce to companies around how to hire efficiently, how to negotiate with counterparties, how to think about the founding team, business development…We just have these different things that we start to train our entrepreneurs on," Lui said.
dot.LA Editorial Intern Kristin Snyder contributed to this post.

Click the link above to hear the full episode, and subscribe to LA Venture on Apple Podcasts, Stitcher, Spotify or wherever you get your podcasts.
Minnie Ingersoll
Minnie Ingersoll is a partner at TenOneTen and host of the LA Venture podcast. Prior to TenOneTen, Minnie was the COO and co-founder of $100M+ Shift.com, an online marketplace for used cars. Minnie started her career as an early product manager at Google. Minnie studied Computer Science at Stanford and has an MBA from HBS. She recently moved back to L.A. after 20+ years in the Bay Area and is excited to be a part of the growing tech ecosystem of Southern California. In her space time, Minnie surfs baby waves and raises baby people.
Christian Hetrick
Christian Hetrick is dot.LA's Entertainment Tech Reporter. He was formerly a business reporter for the Philadelphia Inquirer and reported on New Jersey politics for the Observer and the Press of Atlantic City.
Photo courtesy of HeyPal
Katy Johnson, a reality TV star and globe-trotting travel blogger, has lately offered some advice to her more than 100,000 Instagram followers.
"I urge you to learn a new language," the model has told her fans, noting how locals in the foreign countries she has visited appreciate the effort. "It's essential to be able to connect with people as much as possible while I travel," she wrote in another post last month. Johnson, a former contestant on the TV show "Joe Millionaire," has repeatedly suggested one particular way to study a new language: HeyPal, a one-year-old language-learning app.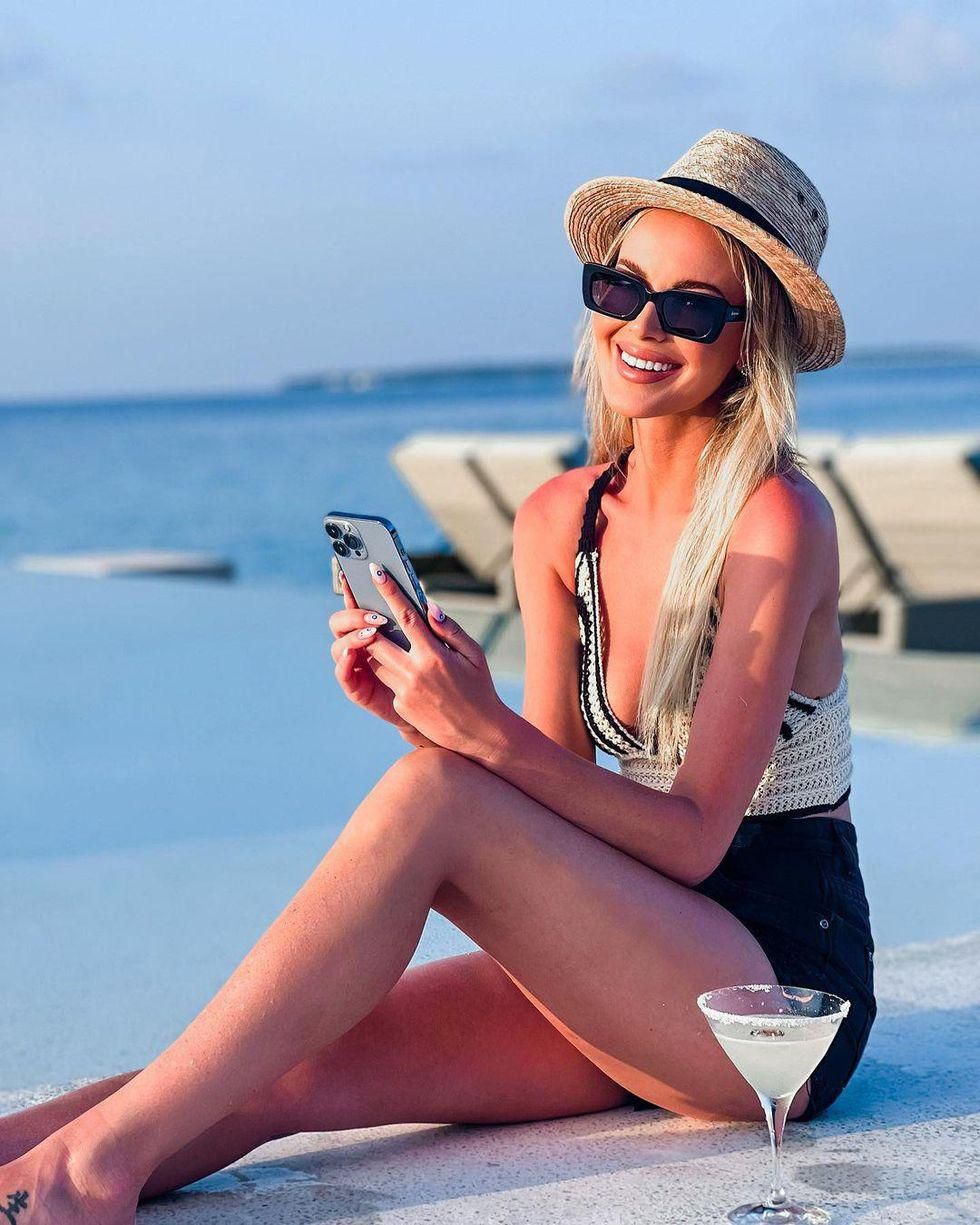 A photo from Johnson's Instagram account, which she's used to promote HeyPal.
Photo courtesy of HeyPal
"Today I wanted to work on some Arabic slang, so I literally can pull out the phone and use the app anywhere, anytime!" read a caption to one photo of Johnson sitting near the Indian Ocean with a smartphone in her hands and a cocktail nearby.
At first glance, her casual endorsements may look like mere tips from a travel expert. But the Instagram posts, sprinkled between photos of the model posing in exotic tropical locations, are part of a paid campaign by HeyPal, which is owned by Beverly Hills-based digital app developer ClickStream.
HeyPal—which promises to help users learn new languages through social media posts and online chats with native speakers—has made content creators like Johnson a key part of its marketing and growth strategy. The app is currently paying three influencers, including Johnson, to spread the gospel by showcasing glamorous real-life examples of how people can benefit from the platform.
HeyPal, which has racked up more than 1 million downloads since going live last June, is hardly the only brand turning to influencers. Spending on influencer marketing has exploded in recent years, jumping from only $1.7 billion in 2016 to $16.4 billion this year, according to research from Influencer Marketing Hub.
In some ways, influencer marketing is not much different from traditional celebrity endorsements where actors, artists and athletes hawk products in advertisements. But online influencers often forge deep relationships with their fans, making their endorsements more effective, according to experts. That's especially true if the products or services they're marketing naturally fit with the content they're creating—such as Johnson highlighting a language-learning app as a travel blogger.
"At the end of the day, influencer marketing works because the audience trusts the creator," Brad Hoos, CEO of influencer marketing agency The Outloud Group, told dot.LA. Hoos noted that customers acquired through influencers tend to stick with brands longer than those lured by other campaigns.
Launched in 2020, HeyPal aims to help people learn new languages by conversing with native speakers through social media features like chats, posts, comments and media uploads. HeyPal offers both free and paid versions of the app; the latter is available in two subscription tiers ($9.99 or $14.99 per month) and includes additional features like unlimited translations on posts and a "PenPal" feature that matches users who can teach each other new languages.
HeyPal CEO Jonathan Maxim, a marketing veteran who ClickStream hired for the role last year, told dot.LA that Johnson and the app's other influencers bring credibility to the platform. Those other influencers include Jessica Killings, an actress, model and angel investor who, like Johnson, has a large Instagram following.
HeyPal CEO Jonathan Maxim. Photo courtesy of HeyPal
HeyPal has worked with roughly 20 influencers to date, though it has only struck paid partnership deals with three, according to Maxim. ("The other 20 or so are just enthusiasts of the mission," he noted.) The company declined to share how much it pays influencers to market its app.
In addition to boosting the brand's visibility, HeyPal's influencers are able to steer people to the app or channels like its Instagram account, through which the company can later retarget them with ads or push notifications, Maxim said. HeyPal can measure reach, click-through rates and number of app downloads by influencer, and can optimize its ads accordingly.
"Influencer marketing serves the top of the funnel for us," Maxim said. "Katy creates engaging content, brings people to the middle of the funnel, and then we retarget them and bring them to the bottom of the funnel—which is conversion and engagement in the app."
Johnson's Instagram endorsements don't dig into the details of the app, but they subtly suggest the perks of learning a new language. An Instagram Reels video she made in March shows Johnson dancing and posing for selfies with people around the world—activities presumably made possible by her ability to speak different languages.
"These types of posts help people dream—to see a country and the beauty, the food, the people," said Jamie Gutfreund, chief marketing officer for Los Angeles-based Whalar, a creator economy company that works with influencers and brands. "They can imagine what their experience could be, especially if they have learned the language."
Creators have to tread carefully when it comes to corporate partnerships, however. Although brand deals may provide more stable income than platform ad revenue, creators have to ensure they don't harm their authenticity by constantly promoting products, experts said. About 13% of fans say they have unfollowed a creator because they included too many ads in their content, according to a recent survey.
Johnson is keenly aware of that balancing act: She said she sends just a few promotional posts per month and doesn't endorse anything on Instagram "unless I really believe in it." Asked how she makes her promotional posts seem authentic, Johnson said she doesn't need to.
"I don't really make it look like anything—it is authentic," she told dot.LA, pointing to videos she shared of her playing with children in Kenya or receiving some help putting on a hijab in Egypt.
"Those are all real moments that I've had," she added. "And some of these moments can be helped when I'm learning language from language apps."
Christian Hetrick
Christian Hetrick is dot.LA's Entertainment Tech Reporter. He was formerly a business reporter for the Philadelphia Inquirer and reported on New Jersey politics for the Observer and the Press of Atlantic City.
Kristin Snyder
Kristin Snyder is an editorial intern for dot.la. She previously interned with Tiger Oak Media and led the arts section for UCLA's Daily Bruin.
TikTok parent company ByteDance's big bet on mobile gaming is paying off.
The Chinese tech giant's growing portfolio of mobile games has brought in more than $1 billion in revenue over the past 12 months, according to a report by data analytics company Sensor Tower, which examined player spending from Apple's App Store and Google Play dating back to June 2021.
ByteDance has invested heavily in gaming in recent years, establishing its Nuverse game development and publishing unit in-house and acquiring other gaming companies. Those investments have yielded successes like its most downloaded and most lucrative title, "Mobile Legends: Bang Bang," which generated 78 million downloads and $318 million in revenue in the past year.
While the company's mobile gaming revenues climbed 16% year-on-year, it still has some way to go before catching up with Chinese industry giants like Tencent and NetEase. Those firms' mobile gaming revenues hit $7.9 billion and $3.1 billion, respectively, in the same period, according to Sensor Tower data cited by CNBC.
Still, ByteDance's growth indicates that it is becoming a major player in the industry. "It's built up its games operations so quickly that it's already becoming a significant mobile games publisher, particularly in China and Asia," Sensor Tower Mobile Insights Strategist Craig Chapple told CNBC. "It has a long way to go to catch up with heavyweights like NetEase and Tencent, of course, but it's moving in the right direction."
Sensor Tower noted that ByteDance's largest gaming market was Japan, which accounted for roughly one-third of its total mobile gaming revenue and was followed by China and the U.S. According to CNBC, ByteDance has needed to grow its gaming platform outside of its home country due to China's regulations around the industry, which have included restricting the time that children can play online games and only recently lifting a freeze on the monetization of games.
It is still unclear whether ByteDance will extend its gaming strategy to TikTok, which is working to solidify itself as an entertainment platform. The Culver City-based video-sharing app denied a report last month that it was testing games on the app in Southeast Asia, but was not drawn on whether it would expand into gaming in the future.
Gaming has increasingly drawn the attention of tech and entertainment companies like Netflix, which has committed to
growing
its
library
of
titles
amid its challenges in
holding onto subscribers
. The streaming giant's gaming push has thus far earned it
13 million global downloads
, according to Sensor Tower.
Kristin Snyder
Kristin Snyder is an editorial intern for dot.la. She previously interned with Tiger Oak Media and led the arts section for UCLA's Daily Bruin.