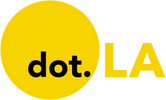 Get in the KNOW  
  on LA Startups & Tech  
X

What's In a Denial-of-Service Attack? This Week's 'Cyber Vandalism' at US Airports Could Signal the Next Step In Russia's War
Steve Huff
Steve Huff is an Editor and Reporter at dot.LA. Steve was previously managing editor for The Metaverse Post and before that deputy digital editor for Maxim magazine. He has written for Inside Hook, Observer and New York Mag. Steve is the author of two official tie-ins books for AMC's hit "Breaking Bad" prequel, "Better Call Saul." He's also a classically-trained tenor and has performed with opera companies and orchestras all over the Eastern U.S. He lives in the greater Boston metro area with his wife, educator Dr. Dana Huff.
04:04 PM | October 12, 2022
Monday's attacks on U.S. airports, including Los Angeles International Airport (LAX), were—on the surface—a nuisance, but experts say they could signal trouble ahead.
Russian cybercrime gang Killnet claimed the attacks on more than a dozen American airport websites, including Hartsfield-Jackson Atlanta International Airport (ATL), and Chicago O'Hare International Airport (ORD) along with LAX. The group listed its targets on its Telegram channel. For a time, the Distributed Denial-of-Service (DDoS) attacks—in which websites are flooded with "junk" traffic, overwhelming servers—either slowed or took the airports' public sites offline completely, according to the Los Angeles Times.
---
Still, Infosecurity Magazine reported that the attacks had "no direct impact on airport operations."

An attack like this wasn't exactly unexpected. Multiple federal agencies authored an April 2022 cybersecurity advisory warning that the February Russian invasion of Ukraine might "expose organizations both within and beyond the region to increased malicious cyber activity." It mentioned DDoS attacks and named multiple known cybercrime gangs, including colorfully named groups such as Salty Spider,Fancy Bear, and Killnet, which took down Connecticut's Bradley International Airport in March.
Infosecurity Magazine's story also noted that early press coverage about the April advisory was criticized for raising alarms about what some security experts wrote off as essentially "kids" making digital mischief.
But denial-of-service attacks aren't simply cyber vandalism, said Bryan Hornung, CEO and founder of Philadelphia-based Xact IT Solutions.
"We usually see three types of DDoS attacks," he said, "One, where they create a nuisance to let you know what they are capable of. Two, where they use DDoS to mask a more severe type of attack. Three, where they hold the network traffic hostage and demand a ransom to stop the DDoS attack."
"In these cases," Hornung continued, "there are plenty of other ways to stop the attack, so cyber criminals do not typically succeed with extortion regarding DDoS."
Cybersecurity firm Tanium's Director of Security Research Melissa Bischoping agreed that the attacks should be taken seriously. "The concept of a denial of service may seem inconvenient and annoying," she told dot.LA, "but DDoS attacks can be used to take critical systems—or revenue-generating systems—offline, impacting your organization's bottom line."
Bischoping and Hornung agreed that these types of attacks could be used for pure disruption and nothing more. Still, Hornung said that often "we see DDoS attacks happening to divert the attention of technical people, so a different, more severe attack can be deployed."
"How they are used depends on the attacker's skill level, motivation, and the level of access they have obtained in the environment," said Bischoping.
Any time there's a chance for "increased economic disruption, social unrest and political uncertainty, cyber attacks also tend to increase," Bischoping added.
"This can be due to 'hacktivism,'" she continued, "nation-state efforts, or criminal activity for economic gain." In addition, she said we should expect "all future military conflicts to have some cyber element to them, including the current ones." For that reason, she said, it's crucial to remain vigilant.
Asked if Russian losses in Ukraine will likely lead to more cyber attacks, Hornung replied, "The cyber war will intensify regardless of what happens in Ukraine."
He also wasn't ready to dismiss DDoSing as the work of independent groups acting alone.
"No cyber criminal activity in Russia happens without approval from Moscow," Hornung said.
Steve Huff
Steve Huff is an Editor and Reporter at dot.LA. Steve was previously managing editor for The Metaverse Post and before that deputy digital editor for Maxim magazine. He has written for Inside Hook, Observer and New York Mag. Steve is the author of two official tie-ins books for AMC's hit "Breaking Bad" prequel, "Better Call Saul." He's also a classically-trained tenor and has performed with opera companies and orchestras all over the Eastern U.S. He lives in the greater Boston metro area with his wife, educator Dr. Dana Huff.
steve@dot.la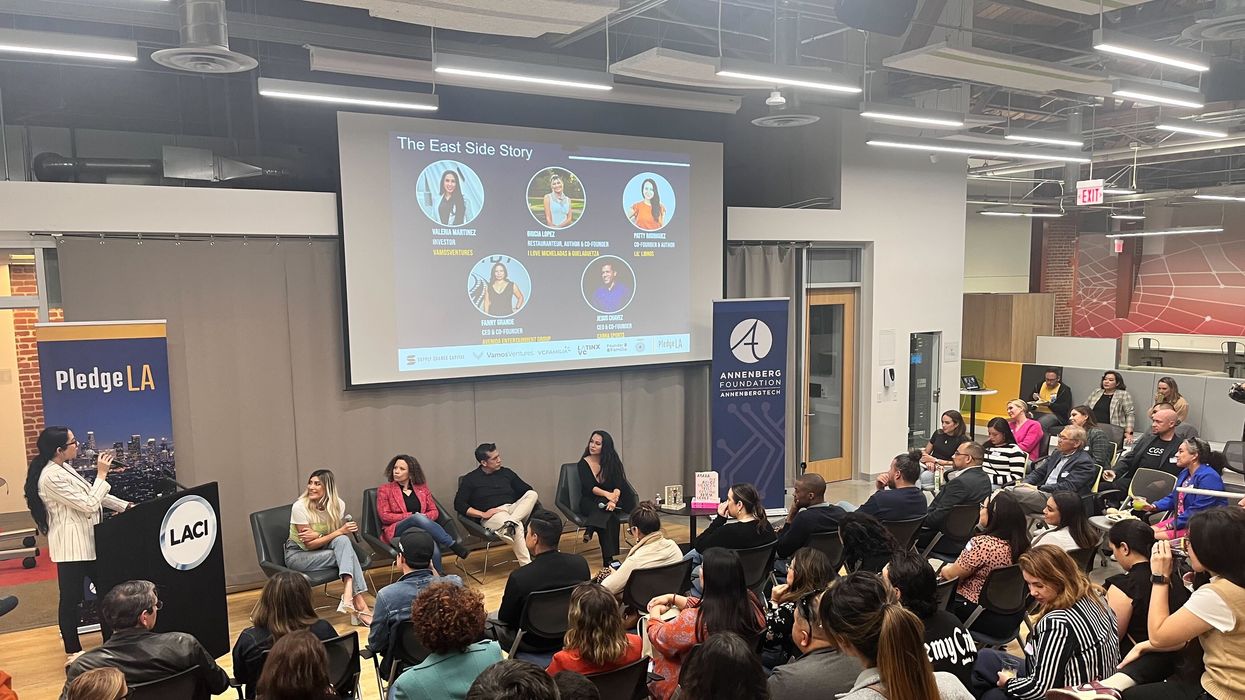 Decerry Donato
As one of the most diverse cities in the world, Los Angeles is home to almost 5 million people who identify as Hispanic or Latino/a. Yet, many feel they still lack representation in the city's tech space.
"I can safely say that last year's LA tech week hosted all of the events on the west side, and very few were focused on telling Latino and Latina entrepreneurial stories," said Valeria Martinez, investor at VamosVentures. "We wanted to change that this year."
The event, titled "The East Side Story –– Latino/a Founders and Funders in LA," was held at Los Angeles Cleantech Incubator (LACI) in the vibrant Arts District with participation from VamosVentures, LatinxVC, VCFamilia, Supply Change Capital, and LEEAF.
The event was centered around stories about the Latino/a community told by its members. "Storytelling is the most powerful tool we have as human beings," said restauranteur Bricia Lopez. "We are all here because of the stories that were told to us and the stories that were read to us."
Lopez's father migrated to Guadalajara, Mexico because he heard a story about a better life on the other side of the border. While he didn't have the opportunity to see that "better life," Lopez wants to share his story with the world in the hopes of inspiring others to share their stories.
"I think for many generations, we were the gatekeepers holding us back from telling our own stories," Lopez said. "But we are now empowered to share our stories and when we talk about wanting to hear stories from us, it's because we want a mirror into the possibility of who we can become. To me that was how powerful a story is."
With over 400 RSVPs and a packed house that ranged from founders and investors to vendors and aspiring entrepreneurs, the event brought light to a community hungry for stories they can connect and relate to.
Fanny Grande, CEO of Avenida Entertainment Group, said that on-screen stories about the Latino community are very limited. This lack of representation inspired her to start her production company that aims to empower independent creators.
"The advances of technology, social media and the new generation being very vocal about how they want to be represented gives me hope that things are going to change," Grande said.
One way Avenida Entertainment Group champions its creators is by providing tech solutions to help fund and produce projects. At the event, Grande announced that her production company plans to launch an English-language streaming service for Latinos to provide visibility to these projects.
"A lot of our clients are so happy that not only did they get their projects made, they're going to be seen by the community who funded the project," she said.
Patty Rodriguez, co-founder of publishing company Lil' Libros, aims to give representation to the Latino/a community by publishing bilingual children's books.
Rodriguez said that entrepreneurship was never a part of her vocabulary while growing up. She also had no experience in publishing before she started her business, but she believed that "we belong on these platforms." For her, the greatest moments are opening the doors for Latino/a authors and seeing copies of their books at major bookstores.
"It's so beautiful to see your dreams come true and you're working every morning to see them," she said. "It's wonderful to see them at Target, Barnes & Nobles across the country."
Decerry Donato
Decerry Donato is a reporter at dot.LA. Prior to that, she was an editorial fellow at the company. Decerry received her bachelor's degree in literary journalism from the University of California, Irvine. She continues to write stories to inform the community about issues or events that take place in the L.A. area. On the weekends, she can be found hiking in the Angeles National forest or sifting through racks at your local thrift store.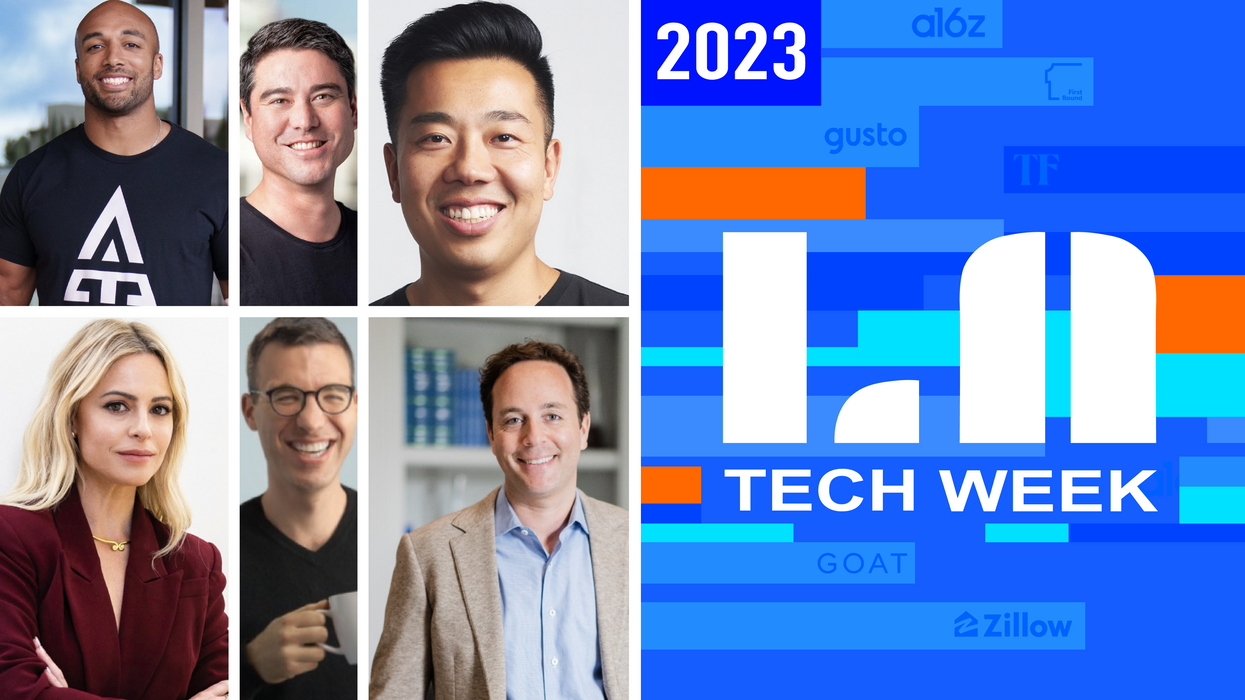 Evan Xie
This is the web version of dot.LA's daily newsletter. Sign up to get the latest news on Southern California's tech, startup and venture capital scene.
MONDAY
LA Hardtech: Local Talent Meets CEOs: Want to see robots in action? This hardtech event will showcase product demos and feature conversations about all things aircrafts, satellites, electric vehicles, robots and medical devices. June 5 from 5 p.m. to 8 p.m. in El Segundo.
Technology and Storytelling for Social Good: LA2050 and Goldhirsh Foundation president Tara Roth will moderate a panel featuring Alexis Cabrera of 9 Dots, Laura Gonzalez of Los Angeles Cleantech Incubator (LACI), Sabra Williams of Creative Acts, and Paul Lanctot of The Debt Collective. Tickets are sold out, but stay tuned for dot.LA's coverage of how technology can advance social good.
TUESDAY
Building a Startup Using Generative AI: As AI takes over the tech space, more startups are eyeing the burgeoning tool. Google's west coast Head of VC and Startup Partnerships Alexandra Dumas will moderate a panel focused on how startups can best utilize AI. June 6 from 9 a.m. to 11:30 a.m. in Venice.
AI &Music: The Black Eyed Peas' will.i.am will join Google AI's K Allado-McDowell, Never Before Heard Sounds' Parag Mital and SOMMS.ai's Matthew Adell to discuss how AI is changing music composition and production. June 6 from 6 p.m. to 10 p.m. in Hollywood.
BLCK VC + Diversity VC: Navigating the Capital Landscape Panel: Two VCs focused on helping people of color grow their investing careers, BLCK VC and Diversity VC, will host a panel discussion on how diverse fund managers and founders can secure funding. June 6 from 9 a.m. to 11 a.m. in West L.A.
Female Founders: Female Founders: Planning. Pivoting. Profiting: Female entrepreneurs—including Mia Pokriefka of Huxly, Anjali Kundra of Partender, Sunny Wu of LE ORA and Montré Moore of AMP Beauty LA—will discuss how women can set their businesses up for success. June 6 from 2 p.m. to 4 p.m. in Fairfax.
LA #TechWeek VC Kickoff Party: dot.LA executive chairman Spencer Rascoff's venture fund 75 & Sunny is partnering with VC firm Crosscut to launch L.A. Tech week with music, drinks and networking. June 6 from 6:30 p.m. to 9:30 p.m. in Pacific Palisades.
WEDNESDAY
SUPERCHARGE LA: Access to Capital & Cocktails: Join dot.LA for a night of networking and live music with a set by renowned artist, DJ, producer, and photographer D-Nice. In addition, LA Chargers running back Austin Ekeler will be joined by Grammy award winning artist Miguel and other leaders from LA venture capital to discuss how founders can increase their funding. June 7 from 6 p.m. to 10 p.m. in Santa Monica.
Hollywood Dream: Star in 3D Movie with Your Avatar, Rendered from Script with PentoPix: Storytellers from PentoPix, an AI video generator, will share their thoughts on how the new technology can change the film production process. Attendees can insert their own 3D avatar into a story created for the event. June 7 from 9 a.m. to 7 p.m. in Santa Monica.
THURSDAY
Aerospace Meets Climate Tech: Learn more about how climate tech is transforming the aerospace industry at this panel featuring the industry's founders and investors. Get a look at how Arc Boats made an electric sport boat, tour the company's production floor and hear from its team of former rocket scientists. June 8 from 5 p.m. to 8 p.m. in Los Angeles.
Marketing in the Age of AI: What Startups & Creatives Need to Know About the Changing Creative Industry: Learn how brand strategists are utilizing AI to upend the creative process while still reaching audiences. Software platforms Melodize.ai and Davant Systems and advertising platform Trade Secret will dive into AI-generated short-form videos and images. June 8 from 2 p.m. to 4 p.m. in Playa Vista.
Content Capital: Where Investors Meet Creators: Techstars Managing Director Melissa Pegus will discuss how the next generation of the creator economy can find inspiration—and funding. June 8 from 6 p.m. to 8 p.m. in Santa Monica.
FRIDAY
Sports in LA: Investing, Founding and Growing: Sports PR agency Athlete Strategies will host an event featuring founders, VCs and athletes sharing industry investment opportunities and trends. June 9 from 11 a.m. to 4 p.m. in Santa Monica.
Moonshot Thinking & Radical Solutions: Google and "X"—an innovation lab within Alphabet dedicated to building technology that will improve people's lives—will discuss setting goals, fostering breakthroughs and redefining humanity. June 9 from 9 a.m. to 11:30 a.m. in Playa Vista.
The Closeout Event by Mantis VC and M13: Wrap up L.A. Tech Week with a night of networking. Join founders, VCs and investors at an event put on by The Chainsmokers' Mantis VC and M13. June 9 from 7 p.m. to 10 p.m. in Santa Monica.
Kristin Snyder
Kristin Snyder is dot.LA's 2022/23 Editorial Fellow. She previously interned with Tiger Oak Media and led the arts section for UCLA's Daily Bruin.
https://twitter.com/ksnyder_db