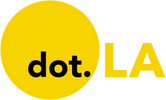 Get in the KNOW  
  on LA Startups & Tech  
X
Photo courtesy of HeyPal
Meet HeyPal, the Language App Using Social Media Influencers To Spread the Word
Christian Hetrick
Christian Hetrick is dot.LA's Entertainment Tech Reporter. He was formerly a business reporter for the Philadelphia Inquirer and reported on New Jersey politics for the Observer and the Press of Atlantic City.
06:00 AM | June 29, 2022
Katy Johnson, a reality TV star and globe-trotting travel blogger, has lately offered some advice to her more than 100,000 Instagram followers.
"I urge you to learn a new language," the model has told her fans, noting how locals in the foreign countries she has visited appreciate the effort. "It's essential to be able to connect with people as much as possible while I travel," she wrote in another post last month. Johnson, a former contestant on the TV show "Joe Millionaire," has repeatedly suggested one particular way to study a new language: HeyPal, a one-year-old language-learning app.
---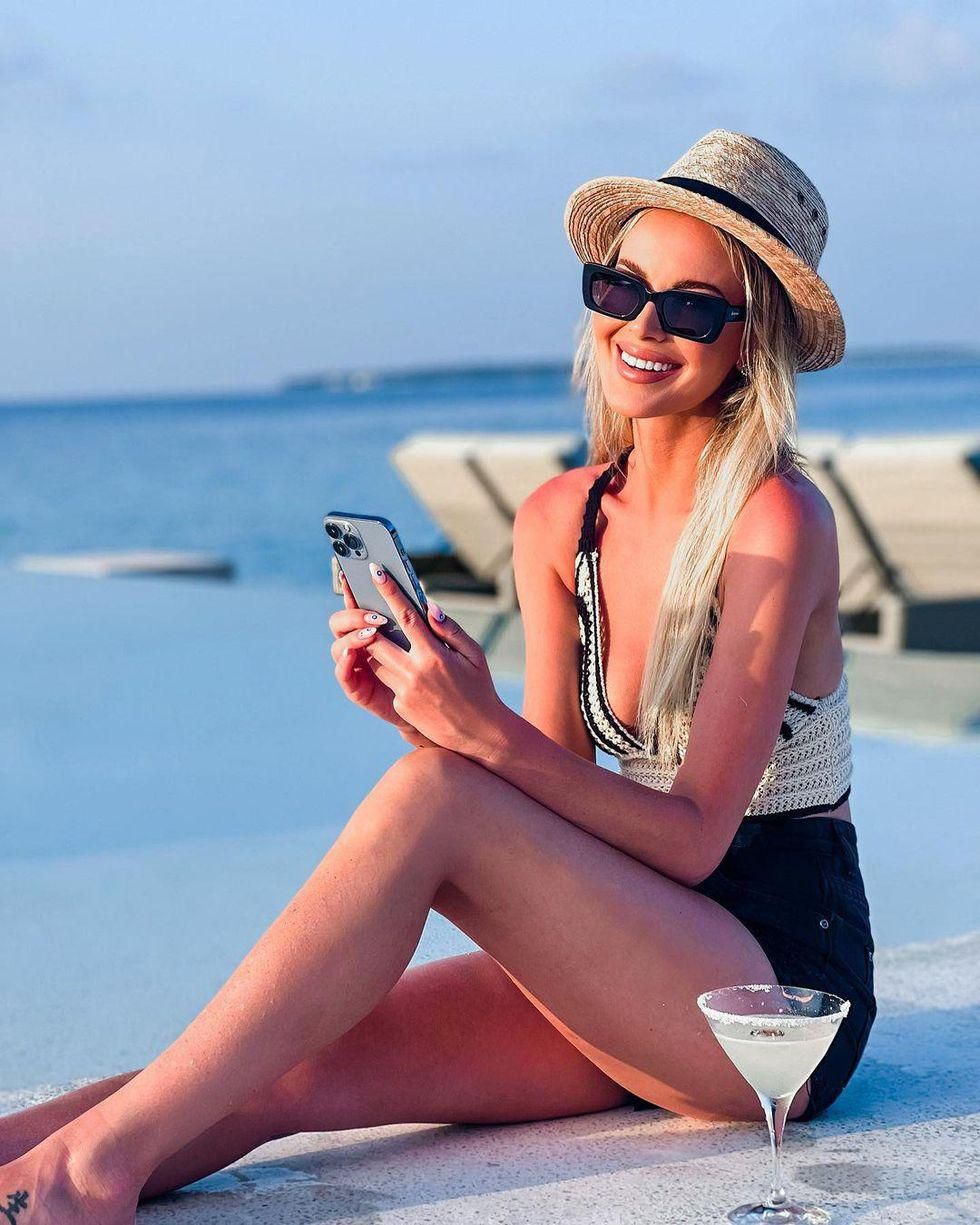 A photo from Johnson's Instagram account, which she's used to promote HeyPal.
Photo courtesy of HeyPal
"Today I wanted to work on some Arabic slang, so I literally can pull out the phone and use the app anywhere, anytime!" read a caption to one photo of Johnson sitting near the Indian Ocean with a smartphone in her hands and a cocktail nearby.
At first glance, her casual endorsements may look like mere tips from a travel expert. But the Instagram posts, sprinkled between photos of the model posing in exotic tropical locations, are part of a paid campaign by HeyPal, which is owned by Beverly Hills-based digital app developer ClickStream.
HeyPal—which promises to help users learn new languages through social media posts and online chats with native speakers—has made content creators like Johnson a key part of its marketing and growth strategy. The app is currently paying three influencers, including Johnson, to spread the gospel by showcasing glamorous real-life examples of how people can benefit from the platform.
HeyPal, which has racked up more than 1 million downloads since going live last June, is hardly the only brand turning to influencers. Spending on influencer marketing has exploded in recent years, jumping from only $1.7 billion in 2016 to $16.4 billion this year, according to research from Influencer Marketing Hub.
In some ways, influencer marketing is not much different from traditional celebrity endorsements where actors, artists and athletes hawk products in advertisements. But online influencers often forge deep relationships with their fans, making their endorsements more effective, according to experts. That's especially true if the products or services they're marketing naturally fit with the content they're creating—such as Johnson highlighting a language-learning app as a travel blogger.
"At the end of the day, influencer marketing works because the audience trusts the creator," Brad Hoos, CEO of influencer marketing agency The Outloud Group, told dot.LA. Hoos noted that customers acquired through influencers tend to stick with brands longer than those lured by other campaigns.
Launched in 2020, HeyPal aims to help people learn new languages by conversing with native speakers through social media features like chats, posts, comments and media uploads. HeyPal offers both free and paid versions of the app; the latter is available in two subscription tiers ($9.99 or $14.99 per month) and includes additional features like unlimited translations on posts and a "PenPal" feature that matches users who can teach each other new languages.
HeyPal CEO Jonathan Maxim, a marketing veteran who ClickStream hired for the role last year, told dot.LA that Johnson and the app's other influencers bring credibility to the platform. Those other influencers include Jessica Killings, an actress, model and angel investor who, like Johnson, has a large Instagram following.
HeyPal CEO Jonathan Maxim. Photo courtesy of HeyPal
HeyPal has worked with roughly 20 influencers to date, though it has only struck paid partnership deals with three, according to Maxim. ("The other 20 or so are just enthusiasts of the mission," he noted.) The company declined to share how much it pays influencers to market its app.
In addition to boosting the brand's visibility, HeyPal's influencers are able to steer people to the app or channels like its Instagram account, through which the company can later retarget them with ads or push notifications, Maxim said. HeyPal can measure reach, click-through rates and number of app downloads by influencer, and can optimize its ads accordingly.
"Influencer marketing serves the top of the funnel for us," Maxim said. "Katy creates engaging content, brings people to the middle of the funnel, and then we retarget them and bring them to the bottom of the funnel—which is conversion and engagement in the app."
Johnson's Instagram endorsements don't dig into the details of the app, but they subtly suggest the perks of learning a new language. An Instagram Reels video she made in March shows Johnson dancing and posing for selfies with people around the world—activities presumably made possible by her ability to speak different languages.
"These types of posts help people dream—to see a country and the beauty, the food, the people," said Jamie Gutfreund, chief marketing officer for Los Angeles-based Whalar, a creator economy company that works with influencers and brands. "They can imagine what their experience could be, especially if they have learned the language."
Creators have to tread carefully when it comes to corporate partnerships, however. Although brand deals may provide more stable income than platform ad revenue, creators have to ensure they don't harm their authenticity by constantly promoting products, experts said. About 13% of fans say they have unfollowed a creator because they included too many ads in their content, according to a recent survey.
Johnson is keenly aware of that balancing act: She said she sends just a few promotional posts per month and doesn't endorse anything on Instagram "unless I really believe in it." Asked how she makes her promotional posts seem authentic, Johnson said she doesn't need to.
"I don't really make it look like anything—it is authentic," she told dot.LA, pointing to videos she shared of her playing with children in Kenya or receiving some help putting on a hijab in Egypt.
"Those are all real moments that I've had," she added. "And some of these moments can be helped when I'm learning language from language apps."
Christian Hetrick
Christian Hetrick is dot.LA's Entertainment Tech Reporter. He was formerly a business reporter for the Philadelphia Inquirer and reported on New Jersey politics for the Observer and the Press of Atlantic City.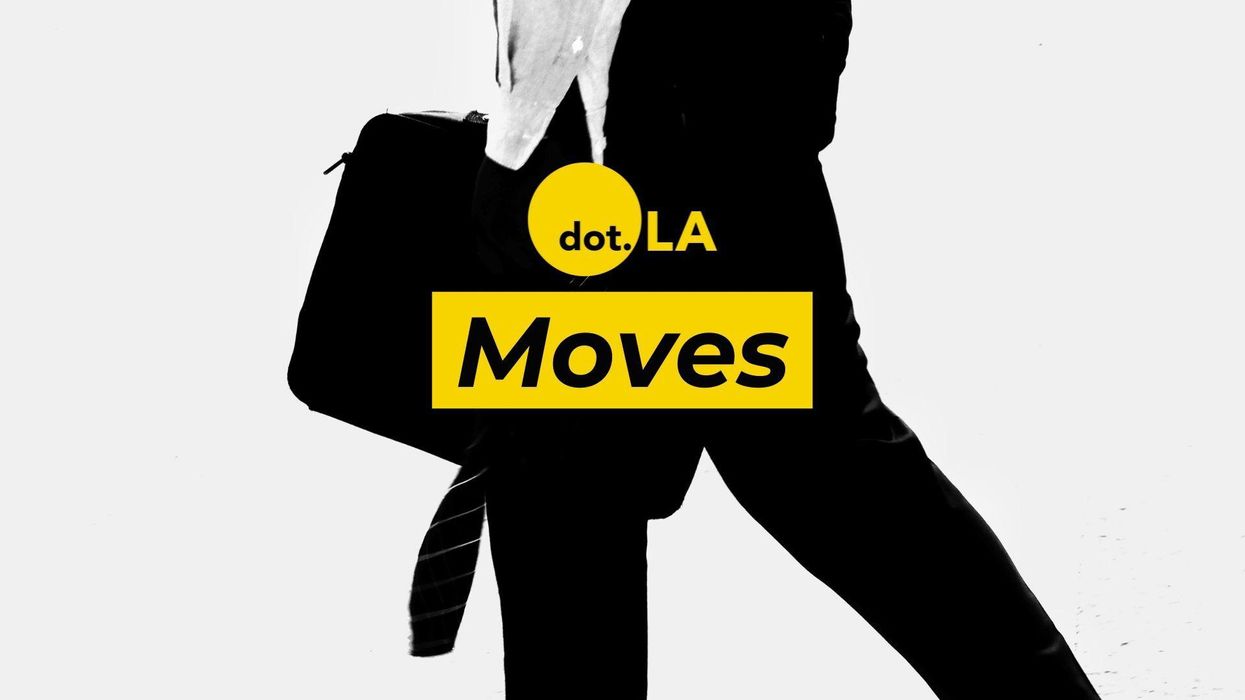 LA Tech 'Moves':
"Moves," our roundup of job changes in L.A. tech, is presented by Interchange.LA, dot.LA's recruiting and career platform connecting Southern California's most exciting companies with top tech talent. Create a free Interchange.LA profile here—and if you're looking for ways to supercharge your recruiting efforts, find out more about Interchange.LA's white-glove recruiting service by emailing Sharmineh O'Farrill Lewis (sharmineh@dot.la). Please send job changes and personnel moves to moves@dot.la.
***
LeaseLock, a lease insurance and financial technology provider for the rental housing industry named Janine Steiner Jovanovic as chief executive officer. Prior to this role, Steiner Jovanovic served as the former EVP of Asset Optimization at RealPage.
Esports platform PlayVS hired EverFi co-founder and seasoned business leader Jon Chapman as the company's chief executive officer.
Biotechnology company Visgenx appointed William Pedranti, J.D. as chief executive officer. Before joining, Mr. Pedranti was a partner with PENG Life Science Ventures.
Pressed Juicery, the leading cold-pressed juice and functional wellness brand welcomed Justin Nedelman as chief executive officer. His prior roles include chief real estate officer of FAT Brands Inc. and co-founder of Eureka! Restaurant Group.
Michael G. Vicari joined liquid biopsy company Nucleix as chief commercial officer. Vicari served as senior vice president of Sales at GRAIL, Inc.
Full-service performance marketing agency Allied Global Marketing promoted Erin Corbett to executive vice president of global partnership and marketing. Prior to joining Allied, Corbett's experience included senior marketing roles at Disney, Warner Bros. Studios, Harrah's Entertainment and Imagi Animation Studios.
Nuvve, a vehicle-to-grid technology company tapped student transportation and automotive sales and marketing executive David Bercik to lead the K-12 student transportation division.
From Your Site Articles
Related Articles Around the Web
Decerry Donato
Decerry Donato is a reporter at dot.LA. Prior to that, she was an editorial fellow at the company. Decerry received her bachelor's degree in literary journalism from the University of California, Irvine. She continues to write stories to inform the community about issues or events that take place in the L.A. area. On the weekends, she can be found hiking in the Angeles National forest or sifting through racks at your local thrift store.
06:00 AM | August 24, 2022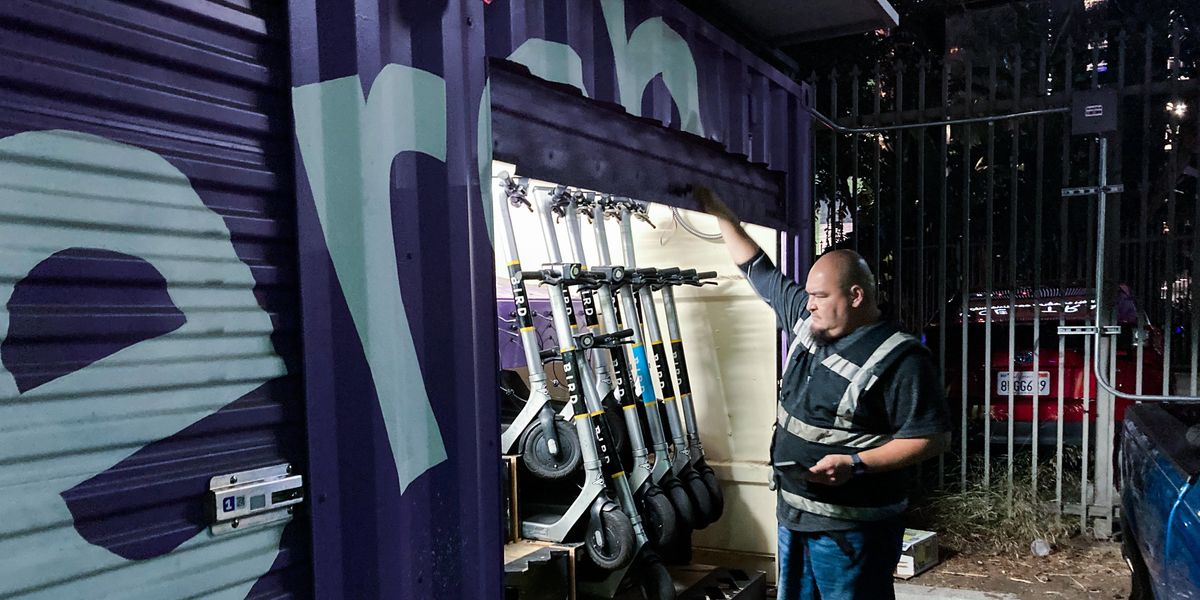 Photo by Maylin Tu
It's Friday night in Downtown Los Angeles and fleet manager Adan Aceves is cruising the streets in his Ford Ranger pickup truck looking for a bird — not an e-scooter, but an actual bird.
"First time I saw the bird I was wondering what the hell is it doing in Downtown?," said Aceves. "It doesn't seem like a city bird, like a pigeon or a seagull…The second time I realized, 'Damn, I only find this fool in Skid Row.'"
We never come across the mysterious bird who acts like a human. Instead, we drive the streets of Downtown, dropping off and picking up scooters — a different type of Bird — under the bright lights and amid throngs of people, many of them dressed to the nines and out on the town, looking for a good time.
By day, Aceves, 41, works in his family's business repairing power tools in South Central. By night, he deploys, charges and rebalances e-scooters for Bird, one of eleven fleet managers located Downtown. The zone that he covers includes Dignity Health on Grand Avenue (once called California Hospital) where he was born.
He wears a security vest that reads "Bird Ambassador" and it's a fairly accurate description of his role in the hustle and flow of the city at night. In all the chaos, he's a steady presence.
When the COVID-19 pandemic hit in March 2020, Aceves was already charging scooters for Bird, Lime and Wheels, making pretty good money, about $100 for three hours of work a night. But when the virus shut down his family business and prompted companies to pull their scooters from the streets, he suddenly had no work and no income. Then, he got a call from Bird.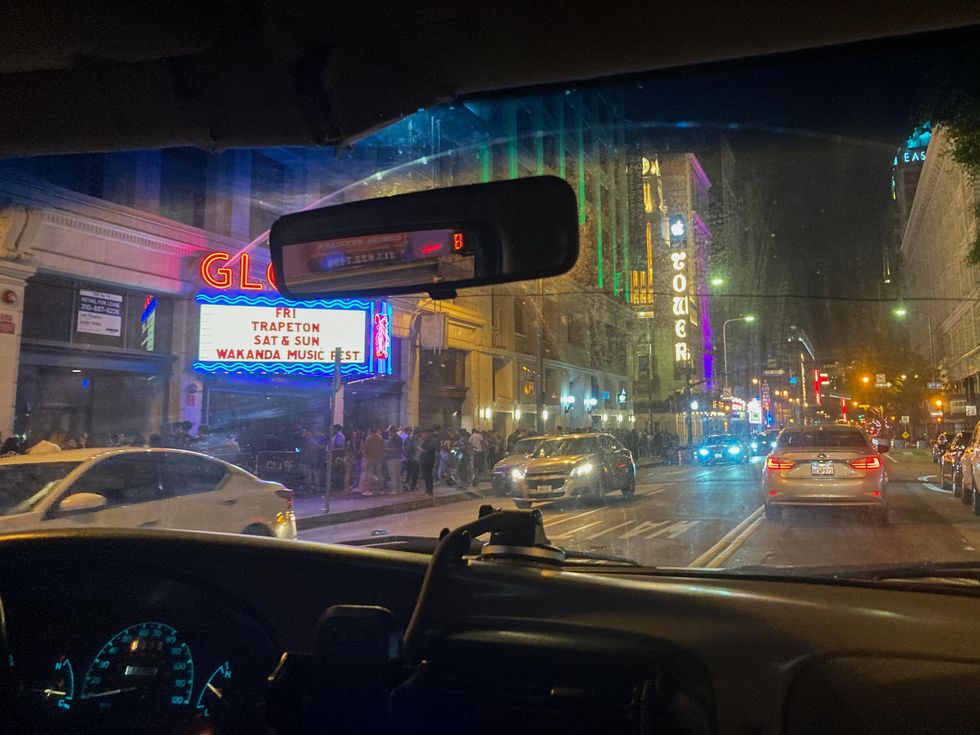 Photo from inside Adan Aceves's car. His responsibilities at night range from deploying e-scooters, charging and re-balancing the e-scooters. Photo by Maylin Tu
From Flyer to Fleet Manager
For deploying, charging and fixing a fleet of about 150 scooters, 100 of which are on the street at any given time, Aceves takes home on average $4,500 per month after expenses. Bird deducts a city fee, an insurance and hardware services fee and something called "contra."
"If someone claims, 'Hey, the scooter doesn't work,' they get a discount. So that goes against me," Aceves explained. His contra normally comes out to about 1% to 2%, while for other fleet managers it can run as high as 7% or 8%. After everything is deducted, Bird and Aceves split the remaining profit 50-50.
As for expenses, he spends $1,200 a month renting a charging container from portable charging infrastructure Perch — an investment he says has reduced the amount he spends on gas by 50%. If he only needs to cover a short distance, he'll sometimes use a scooter to pick up other scooters, saving himself even more money on gas, an expense that currently comes out to about $100 per week. He also purchases parts directly from Bird to make repairs, another expense.
Aceves starts every night at 10 p.m. and works for four to five hours. Between repairing power tools and managing a fleet of scooters, he works 11 to 12 hour days to put his two daughters, 15 and 19, through college.
It's physically taxing work — a Bird Two, the model in Aceves' fleet, weighs 46 to 47 pounds. "After you pick up 40, 50 scooters, then you start to feel it," he said.
As one of the top flyers, Aceves is a perfect fit for the role.
Born in and raised in South Central and Downtown L.A., Aceves said both sides of his family were from Guadalajara. His grandfather on his father's side helped build the railroads in California. His father died when he was 11 and he mostly lost touch with that side of his family.
He went to Cathedral High School in Chinatown, an all-boys Catholic school, before attending Los Angeles Trade Technical College for industrial technology and machining, skills that have come in handy in his work repairing power tools — which he's been doing for the past 30 years.
"So I would go from South Central to Chinatown and I was always in Downtown. Though I gotta tell you, when I was in high school in the 90s — Downtown was not the place to be."
When he turned 18, his mom told him, "You're out of high school, figure it out." Now, he's working to get his daughters through college without taking on student debt.
He knows Downtown's streets inside and out. This gives him an advantage when scooters go missing, trapped in parking garages or parked under bridges where the GPS is spotty. He uses the Bird fleet manager app to track, fix and release scooters. In a sense, Bird also uses the app to track fleet managers.
"Bird sees everything. I wouldn't be surprised if they're listening to us right now."
When Bird launched the fleet manager program, he was excited to start repairing scooters.
"As a mechanic, I take a lot of pride in my work. So I'll keep mine to where they're working 100%, if not better."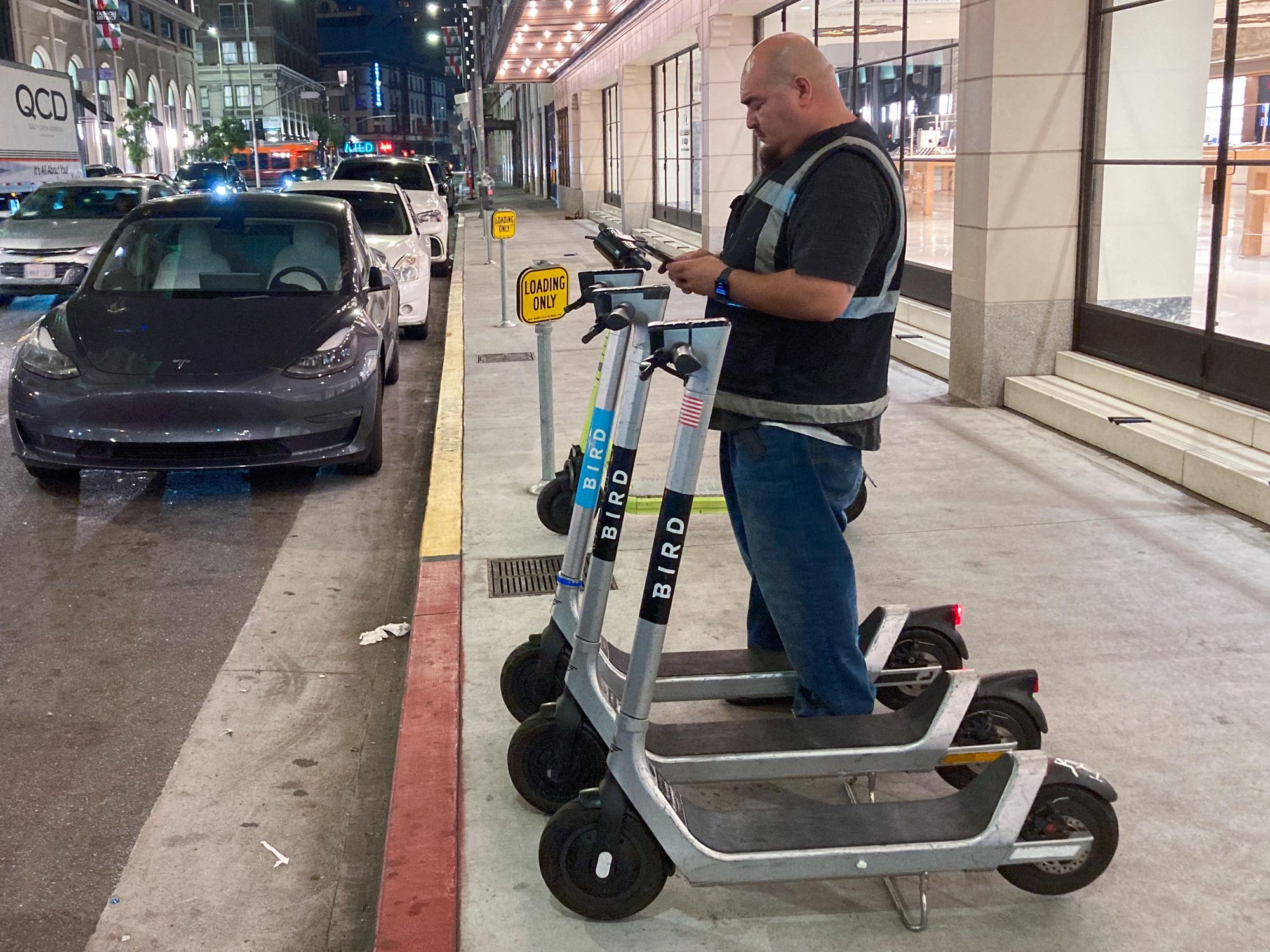 Photo of Adan Aceves, working on this fleet of Bird e-scooter. Photo by Maylin Tu
The Pokémon GO Era of E-Scooter Charging
Back in the early days of the e-scooter boom, companies offered a "bounty" for retrieving, charging and redeploying scooters. You could make up to $20 per device — companies paid a premium for devices that were harder to find. According to multiple sources, it was like a grown-up version of Pokémon GO. People would hunt scooters with their partners, friends or kids.
This cadre of independent scooter wranglers and chargers — Bird called them "flyers" and Lime called them "juicers" — made good money and had fun doing it. But it wasn't a sustainable solution for Bird, Lime and their successors — or the environment.
"The thing about the independent contractor model is that it's great for high growth," said Harry Campbell, founder of The Rideshare Guy. Companies could launch rapidly in cities without going through the trouble and expense of hiring local employees — showing up with a truck full of scooters and using gig-workers hired through Craigslist to charge and deploy them. Bird, flush with investor cash, was willing to shell out a premium for this new job.
But that model was short-lived, partly because the micromobility startups realized that while using independent contractors was great to help them rapidly scale in unfamiliar cities, it also left them with little control over workers. Some flyers also started to cheat the system by hoarding scooters until the bounty on them went up, Campbell said.
When he started as a flyer, Campbell was making between $40 to $50 an hour. "I was like…I know that this isn't sustainable," he said, "because this has happened over and over in the gig economy."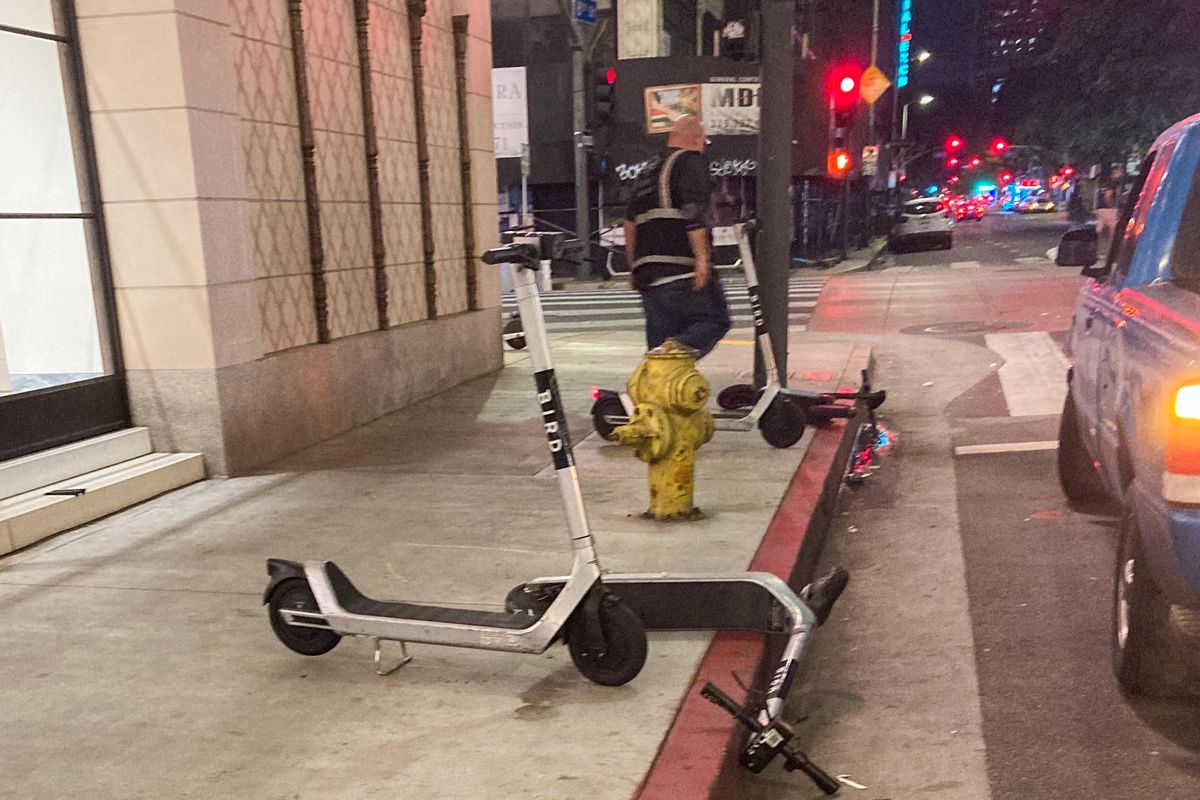 Bird's independent scooter wranglers and chargers are called "flyers" and used to be able to make $20 per device wrangled. Photo by Maylin Tu
How AB5 Impacted E-Scooter 'Flyers'
In 2019, California passed AB5, a bill targeting companies who misclassify employees as independent contractors.
In response, Uber and Lyft and other companies that rely on gig-workers spent $200 million to pass Prop 22 in California, exempting themselves from the law's requirements.
E-scooter companies were forced to take a different route. Bird launched its fleet manager program in early 2020. The program employs small businesses like Aceves's to manage e-scooters while giving them a cut of the profits. To become a fleet manager, individuals must register their businesses as an LLC. Lime uses logistics partners, while competitors like Superpedestrian and Veo make a point of hiring W-2 workers from the local community.
As municipalities ratchet up their regulations around micromobility services, they tend to look favorably on companies that employ W-2 workers. Los Angeles, for instance, is an "open permit" city, which means there is no competitive request for proposal (RFP) process, but companies must submit an annual permit application and a $20,000 fee. Campbell points out that for many cities, including Santa Monica and Long Beach, operators are required to submit detailed applications that are scored on multiple metrics, including community investment.
"It also makes them stand out relative to Bird or Lime that [aren't] using that type of employment setup," said Campbell.
Critics of AB5 say that gig-work is actually ideal for parents, caregivers or anyone looking for flexible work with a low-cost of entry.
"It'd be great to have these easy entry, easy exit jobs, where you can hustle when you want and put them down when you don't," said Erin Hatton, professor of sociology at the University of Buffalo. But some employers take advantage of workers by offering flexible work without employee rights and benefits, which Hatton calls a "false construct."
The "hybrid" fleet manager model was a logical next step for e-scooter companies, according to Campbell. As the rapid growth in the shared micromobility market started to slow, there was also regulatory uncertainty with AB5.
"Bird probably had hundreds of thousands of chargers at a certain point, so it would have been really hard for them to do a 180 and pivot to an employee model," said Campbell.
The new fleet manager program seemed like a win-win for both Bird and the independent contractors it hired. No longer were contractors hunting down devices for a bounty. Instead, they would become responsible for the care, charging and placement of individual scooters. The better a fleet manager's e-scooters perform, the more money they can make. On its recruitment page, Bird advertises that fleet managers can make up to $1,500 per week (with fine print caveats).
At the same time as it offloaded risk and gained more control, Bird didn't have to invest in hiring W-2 employees.
Bird did not respond to a detailed list of questions about its fleet manager program, but confirmed to dot.LA that it employs 40 "independently owned businesses" in the city of L.A. who are "deeply invested in the communities they serve" and offer "bespoke block-by-block operational expertise."
"I do not represent or speak for Bird or on their behalf," Aceves read from his phone while sitting in the driver's seat of his pickup truck in the parking lot outside of the Perch container. "So, I'm only speaking for my LLC, which is called Up Now." He added that, per this message received from his engagement manager at Bird, "My relationship with Bird is as a logistics service provider."
It's not just about money. Going from "flyer" or "juicer" to "fleet manager" can be a source of pride. Aceves said that some flyers were ashamed to be charging scooters and that it was stigmatized as the "Millennial's way of collecting cans." But after they became fleet managers, those same people started bragging about how much money they were making.
"They have hustle," said Perch Mobility co-founder and CEO Tom Schreiber. "They want to build a better life and have all the dreams everyone else does."
In 2020, Medium's tech-focused OneZero publication released an investigation into the program, claiming that Bird was "luring" fleet managers into thousands of dollars of e-scooter debt. However, a follow-up by Smart Cities Dive offered a different picture, focusing on some fleet managers who said they were happy with the program and making good money.
Bird is careful to refer to fleet managers as independent small businesses (not employees) and to emphasize the autonomy that fleet managers have to manage their own fleet. While fleet managers are responsible for repairing damaged scooters, Bird owns the scooters and fleet managers are not financially liable for lost or stolen scooters. But if owning your own business is part of the American dream, that dream can also be exploited by companies who promise one thing and deliver another, according to Hatton.
"Being able to realize a dream of being an entrepreneur — especially when you're coming from such a background — is really powerful," she said. "And if it pays off for them, I'm all for it. But if they're being taken advantage of under the guise of a dream, then that's deeply problematic."
From Bounty Hunter to Fleet Shepherd
Adan Aceves has seen things as a Bird fleet manager working nights in Downtown L.A. He jokes that he should start wearing a body cam to capture it all. At 2 a.m. when the bars and clubs get out, things start to get interesting.
Last week, he broke up a fight between two men in front of Union Station. One man was accusing the other of raping his niece.
"And I said, 'If this dude's a rapist. I'm gonna help you beat him up. When and where?' And he said it happened 20 years ago in Compton."
The man being accused said he didn't know the other man and that he was sleeping when he was attacked.
He's been in some tense situations while trying to retrieve scooters, including being threatened by a guy with a stick and pulling out his knife in self-defense.
At night, Aceves functions as "eyes on the street" In Downtown L.A., providing a kind of crucial, if unrecognized, public service, in keeping the city safe and vibrant (as urbanist Jane Jacobs outlined in her book "The Death and Life of Great American Cities").
There are the drunk people who think it's funny to knock over a row of scooters like so many dominoes or tangle them up in a torturous triangle for fun. He only lines up three to four scooters at a time because he's found that people are less likely to mess with them.
People have left scooters on the freeway or under bypasses, and once, someone threw a Bird onto a street sign, where it hung suspended like an upside down "L."
"They'll leave them in places where it's like, 'Why? Why would you put it here?' Not only is it time-consuming but sometimes it can be dangerous," he said.
Sometimes an enterprising user will ride a Bird scooter all the way to Venice or Marina del Rey, where he has to go to retrieve it, cutting into his profit margin.
One Bird recently made its way all the way to Mexico. "I told Bird, "Hey — this bird decided to migrate."
All told, he's lost about 130 scooters since he started. And while e-scooters are extremely visible on the streets of L.A. — much to the chagrin of some Angelenos — Aceves works mostly behind the scenes, not only recharging and rebalancing scooters, but also making sure that they are legally parked and not blocking the public right of way.
"That is one thing I would like people to know — that there [are] actual humans behind each scooter," Aceves said.
For Lack of a Safety Net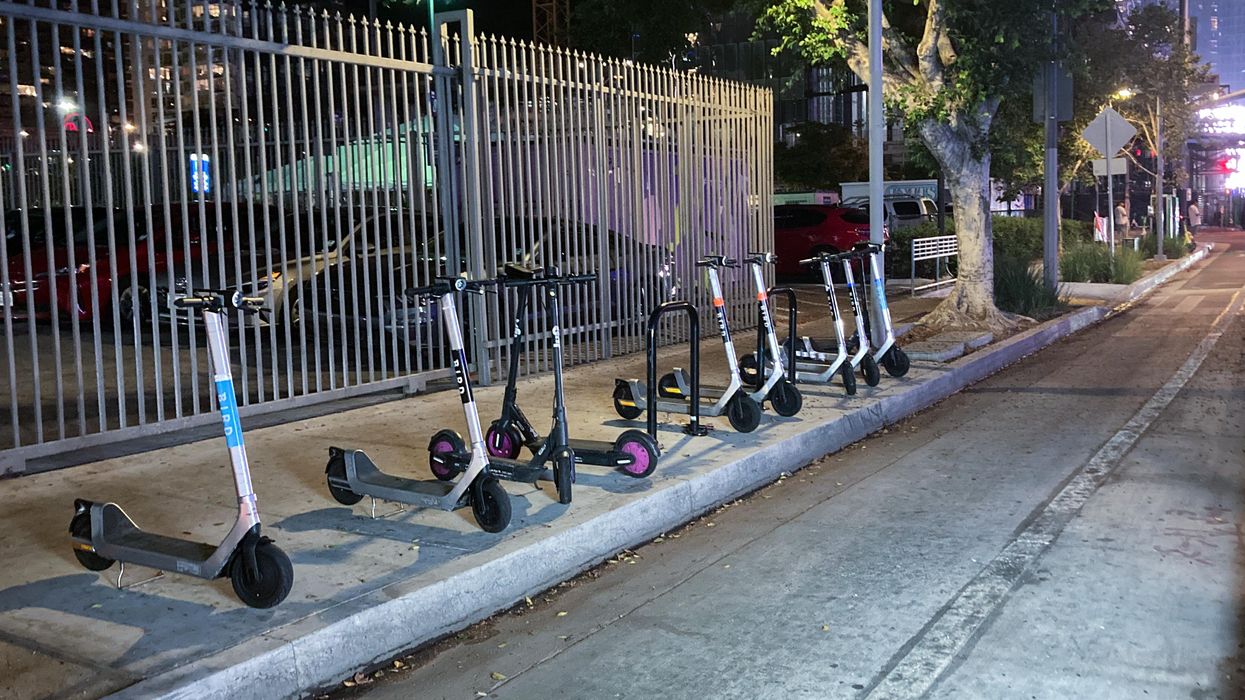 Photo by Maylin Tu
Aceves works with two other fleet managers (one is his brother). He said they help each other out. Otherwise, it can be hard to maintain a grueling, seven-nights-a-week schedule, with no vacation pay or sick days.
He makes more money than he would as a so-called gig-worker, but he doesn't receive either the legal protections afforded employees under federal and state law, nor the types of perks tech companies often offer.
"One of the things that is quite tricky about the independent contractor model is that the costs of that model are not readily apparent," said Hatton.
Nonetheless, for many workers, the trade-off is worth it and Aceves says he enjoys the flexibility.
"I enjoy the freedom. I enjoy driving Downtown. I like the fact that the scooters are providing a service to a city without majorly giving us pollution and decreasing traffic," he said. "I always think to myself, 'I gotta leave this planet better than when I came in. Because my kids are here and possibly their kids'."
Aceves grew up during "some of the worst years in South Central'' and wants to write a book about the experience. He thinks he has enough material — the kind of stories you wouldn't believe if he told them to you — for two or three seasons of a TV show.
He was 11 during the 1992 Los Angeles Riots, when the streets were on fire.
"I was like, 'What the hell's going on? Is it the end of the world?'."
As a teenager, he said he had a few run-ins with the LAPD's infamous Rampart Division . Aceves said corrupt cops would try to shake down gang leaders for money and retaliate against people in the neighborhood when they refused — doing everything from beating them up, to trying to plant drugs or guns on them, to picking them up and leaving them in a rival gang's neighborhood.
"So basically expecting you to get killed 'cause it wasn't like they were going to greet you — or offer you a ride back. So I would be running home at 2 a.m. down Central Avenue, as fast as I could. People would think I was on drugs and I was just running home for my life."
Today, Aceves cruises through the streets of Downtown L.A. every night, to put his daughters through college and to make the world a better place.
In working with cities, companies like Bird straddle the line between private enterprise and public service — claiming to make cities greener, safer and more equitable. And shared micromobility has changed the landscape of Downtown L.A., arguably for the better. But it's people like Aceves who deal with the best and the worst the city has to offer.
At one point, Aceves leans down to pick up a LINK scooter that's lying with its handlebars in the street. "We're not supposed to touch competitors' scooters," he explains. "But normally, if they're in a situation like this, I pick it up…I feel like it's my community."
Maylin Tu
Maylin Tu is a freelance writer who lives in L.A. She writes about scooters, bikes and micro-mobility. Find her hovering by the cheese at your next local tech mixer.