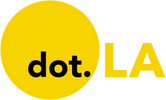 Get in the KNOW  
  on LA Startups & Tech  
X
Sam Blake
Sam primarily covers entertainment and media for dot.LA. Previously he was Marjorie Deane Fellow at The Economist, where he wrote for the business and finance sections of the print edition. He has also worked at the XPRIZE Foundation, U.S. Government Accountability Office, KCRW, and MLB Advanced Media (now Disney Streaming Services). He holds an MBA from UCLA Anderson, an MPP from UCLA Luskin and a BA in History from University of Michigan. Email him at samblake@dot.LA and find him on Twitter @hisamblake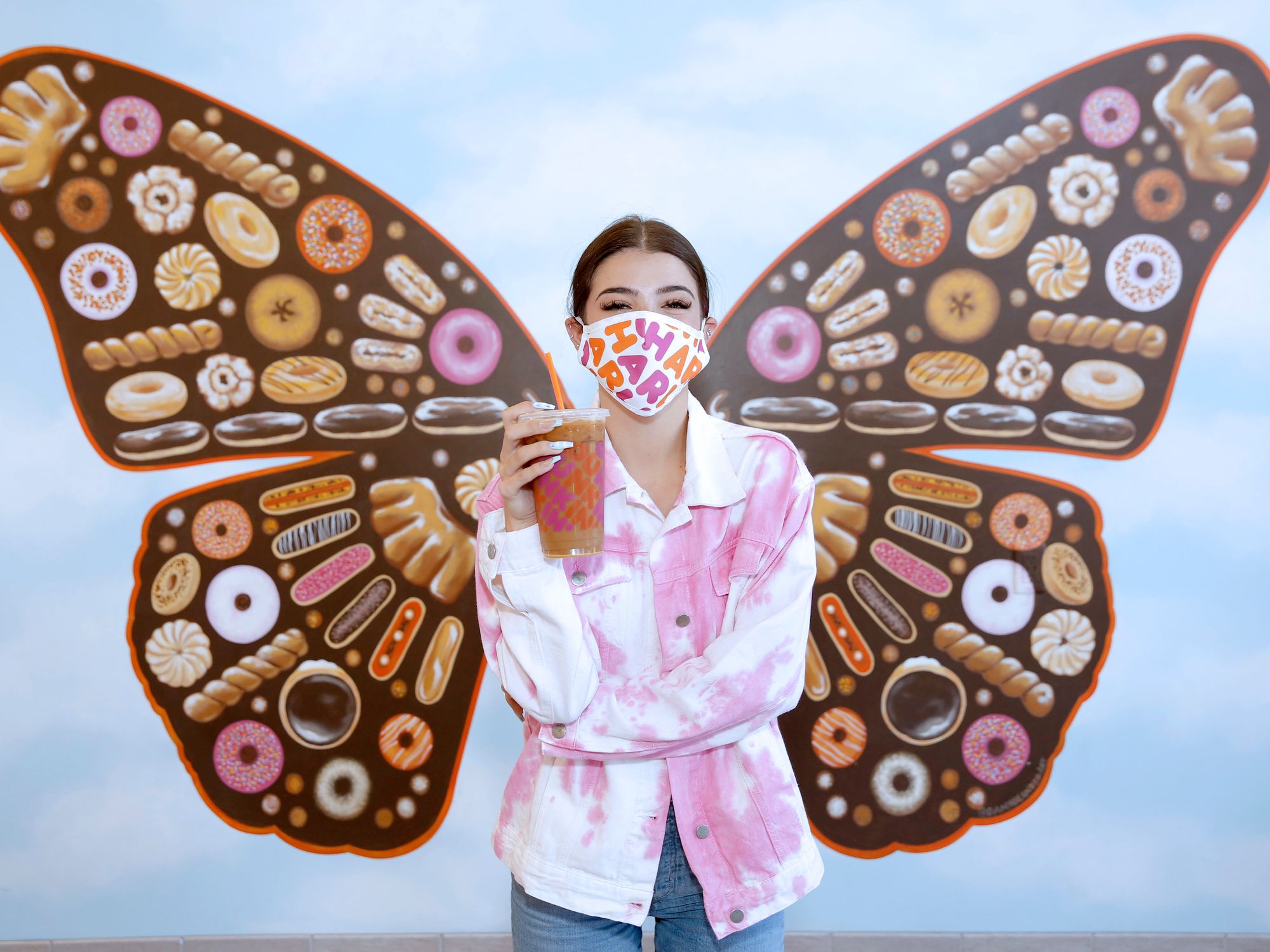 Influencer marketing has surged during the pandemic as more consumers have moved online and brands have been forced to adapt to new challenges.
The rise of ecommerce and social media continues to usher in a wave of less formal and potentially cheaper marketing from online icons directly connected to audiences that brands can target.
Marketers expect the trend to continue, which could lead to more unexpected brand partnerships, like a KFC line of Crocs or Forever 21's Cheetos apparel.
Mix together a cup of cold brew, three pumps of caramel syrup, a splash of whole milk and a generous portion of TikTok and you've got yourself "The Charli" – Dunkin' Donuts' new menu item promoted in partnership with Charli D'Amelio, a superstar social media influencer and the drink's namesake.
Influencer marketing campaigns are not new, but the coronavirus pandemic has accelerated their appeal as companies have been forced to ramp up their online presence. Marketers expect that to continue, due to a combination of changing consumer behavior, a growing sophistication of data and analytics, and tighter ad budgets.
As these forces take shape, subscription streaming services expand and cable's decline continues, could it spell the end of TV commercials?
---
The Rise of Influencer Marketing
Fundamentally, an influencer is someone with a level of knowledge, expertise or social following that enables them to, well, influence other people's decisions. That premise has existed for a long time, but the internet and social media gave rise to a new capability for companies to target specific audiences with more precision than a television or radio commercial. As a result, niche, direct-to-consumer businesses offering specific products, and online influencers to peddle those products, have bloomed.
Before the pandemic set in, Influencer Marketing Hub, a research firm, reported influencer marketing was expected to grow to a $9.7 billion business in 2020, nearly a 50% increase from 2019. More recent evidence suggests that companies are still piling in, even faster than predicted.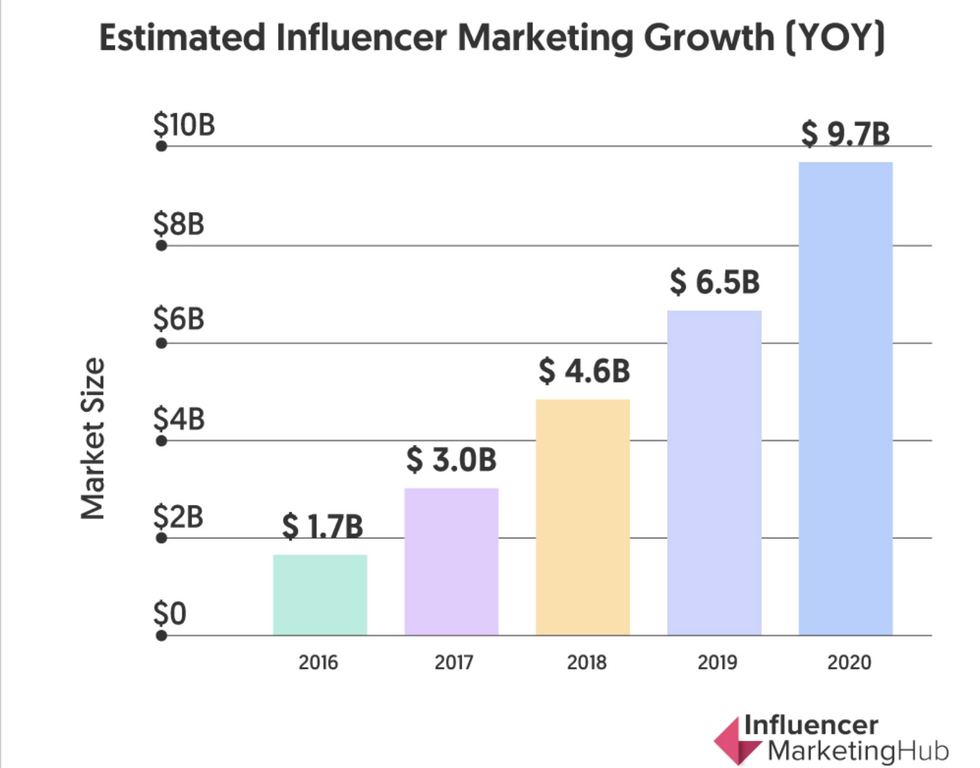 Influencer MarketingHub's 2020 report, based on a survey of 4,000 professionals, forecasted a massive rise in the growth of influencer marketing. Courtesy Influencer MarketingHub
In the quarter from June through August, for example, across a sample of 4,500 ecommerce retailers, sales and customers driven to brands' websites through YouTube influencers are up 80% year over year, according to MagicLinks, an L.A.-based social media marketing company that helps firms track the performance of their influencer campaigns. Applications from influencers wishing to use MagicLinks' sales tools have grown nearly fivefold from the start of the pandemic. And across MagicLinks' retail customers, which include the likes of Walmart, Target, L'Oreal and Best Buy, influencer-driven sales are up 115%.

Several other marketing agencies also told dot.LA they've seen increased spending on influencer content, and an expansion of the types of companies that use influencer marketing, compared to pre-COVID.
Part of that is out of necessity. With film production shut down due to the pandemic, traditional commercial advertising was hampered. And with marketing budgets crimped, potentially cheaper advertising routes, such as a well-targeted influencer campaign, grew more attractive.
Influence in the Wake of Ecommerce
The pandemic has also caused ecommerce to skyrocket and led people to spend more time on social media, both of which have increased the supply of potential customers for brands to target with influencers.
"Consumers crave real-life stories and authenticity, and influencers are able to highlight brands in a way that feels real and accessible. We are seeing that during the pandemic, this need is further heightened as more consumers are spending more time on social platforms," Grubhub's director of content and social Mandy Cudahy told dot.LA.
The growing sophistication of data and analytics on the effectiveness of influencer marketing has also helped companies create more targeted ad campaigns likely to reach spenders. For example, tools are improving to help brands find the right influencer, track their ability to drive purchases, and even predict how well an influencer campaign will do.
"There's been a much bigger push around nailing down the attribution and ROI," said Kevin Gould, co-founder of three L.A.-based ecommerce brands that rely heavily on influencer marketing and collectively earn over $60 million in annual revenue.
That push, in turn, is helping to nudge brands that have historically shied away from influencer marketing. Part of what has held them back is the fact that the data from traditional channels like television and radio advertising is far more robust than what's available in the influencer space, if only because it is relatively new.
"You're going up against hard sets of data since like the birth of Macy's, so it didn't become a priority," said Jennifer Piña, MagicLinks' director of brand partnerships. "Now it's being forced to become a priority."
As a result, bigger, more traditional brands are moving into what has until now been a channel primarily used by smaller, direct-to-consumer brands. Tito's Vodka, for instance, ran its first influencer campaign in August with Brooklyn-based First Tube Media. Prior to the campaign, "Tito's had never spent a dollar in influencer marketing," First Tube CEO Andrew Beranbom told dot.LA. Superdry, a publicly-traded British clothing company founded in 1985, is partnering with MagicLinks to launch its first large influencer campaign in advance of the holiday season.
How Influencers Change What We Buy, and What They Make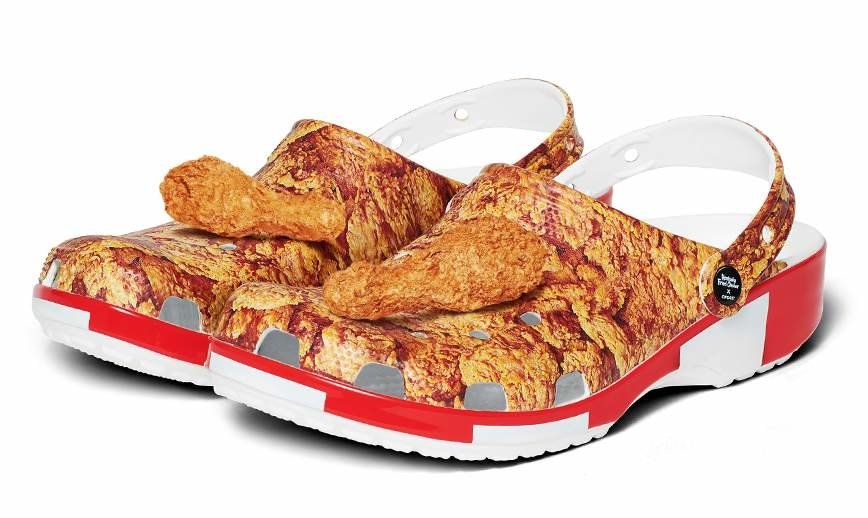 KFC Crocs, an unholy creation of influencer marketing.
Influencer marketing has also given rise to new partnerships between brands that arguably have nothing to do with each other, with influencers as the linchpin linking them together. Examples include a KFC line of Crocs, e.l.f. Cosmetics' Chipotle burrito-inspired handbag and makeup kit, and Forever 21's Cheetos apparel line.
"It's this idea of like, a brand is a brand," said Piña. "What they actually sell or what people purchase from them is oftentimes irrelevant. It's more about the packaging and the moment and the feel and that's what social media does: it creates excitement for something that is not necessarily exciting. Like Crocs: Crocs is like your dad's brand. But it can immediately become cool, at the drop of a pin, once you get the right influencers involved."
Even as data attribution improves and consumers spend more time online in the land of influencers, one key downside to influencer marketing remains: limited control. A company can manage every element of a commercial shoot or Facebook ad, but using an unscripted TikTok or Instagram influencer requires letting go.
"Brands in some categories historically have been super fearful of letting influencers tell their story because it is so important to the sanctity of the brand to keep the messaging really succinct and in line with the brand guidelines," Piña said.
Yet that informality is part of the appeal of influencer marketing.
"Brands get stuck on needing to be perfect or scripted, whereas influencers talk to you like they're your next-door neighbor," said Brian Meert, chief executive of L.A.-based AdvertiseMint, a digital advertising agency. "It's very organic; it doesn't feel like a pushy ask. I think those kinds of elements have enabled us to grow sales for our clients using more of these influencer- and consumer-generated type videos."
Piña noted that while Ralph Lauren, a premium fashion retailer, has been wary of using influencers because of "brand safety," the company recently approached MagicLinks to build out a year-long TikTok strategy. Even as the social video giant's fight with the White House threatened to upend the living of its influencers, TikTok's hold on the traditionally elusive younger demographic – along with other user-generated video platforms like Instagram, YouTube, Twitch and Snap – has become increasingly hard for companies to ignore.
"Any brand that wants to connect with Gen Z, and sell whatever product or service they have, has to engage (with these platforms)," said Glenn Ginsburg, SVP of global partnerships at influencer marketing agency The QYOU. "Moving forward I think we'll see brands start to build deeper relationships with influencers."
Not every brand is poised to get the same value from an influencer campaign, however. An influencer is unlikely to save the day for a travel and tourism company ravaged by the pandemic, for instance. And it remains a challenge to reliably execute an influencer campaign, notwithstanding the emergence of new tools to do so.
"A lot still depends on relationships, conversations and trial and error," said Darren Litt, chairman and co-founder of L.A.-based talent marketplace MarketerHire. "A successful influencer campaign requires a detailed understanding of an influencer's brand, and that's hard to do with tech and AI alone."
Achieving the cost-efficiency of a well-targeted campaign also remains most viable for companies that are best positioned to drive online purchases. Using Kim Kardashian to sell clothing that flatters one's figure, for example, is more likely to drive trackable sales than, say, pushing Pepsi.
"For mass-market products looking to reach a broad audience, TV advertising remains effective because you get the upside of wide reach with the downside of limited targeting," said Litt. That's especially true for products that people don't typically purchase online.
But much like a song that goes viral on TikTok can drive a listening bump on streaming platforms like Spotify, so, too, it appears, can an influencer campaign drive offline purchases.
After all, Dunkin' Donuts saw sales surge following its D'Amelio partnership, even though the girl with over 100 million TikTok followers has reportedly never ordered "The Charli" herself.
---
Sam Blake primarily covers media and entertainment for dot.LA. Find him on Twitter @hisamblake and email him at samblake@dot.LA.

Sam Blake
Sam primarily covers entertainment and media for dot.LA. Previously he was Marjorie Deane Fellow at The Economist, where he wrote for the business and finance sections of the print edition. He has also worked at the XPRIZE Foundation, U.S. Government Accountability Office, KCRW, and MLB Advanced Media (now Disney Streaming Services). He holds an MBA from UCLA Anderson, an MPP from UCLA Luskin and a BA in History from University of Michigan. Email him at samblake@dot.LA and find him on Twitter @hisamblake
https://twitter.com/hisamblake
samblake@dot.la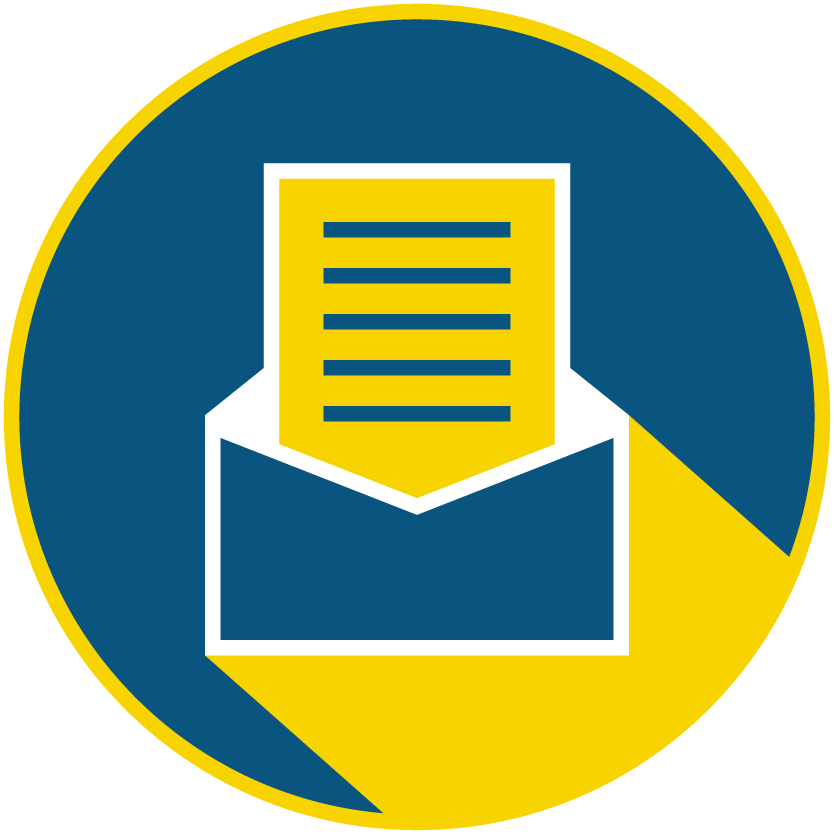 Subscribe to our newsletter to catch every headline.
Christian Hetrick
Christian Hetrick is dot.LA's Entertainment Tech Reporter. He was formerly a business reporter for the Philadelphia Inquirer and reported on New Jersey politics for the Observer and the Press of Atlantic City.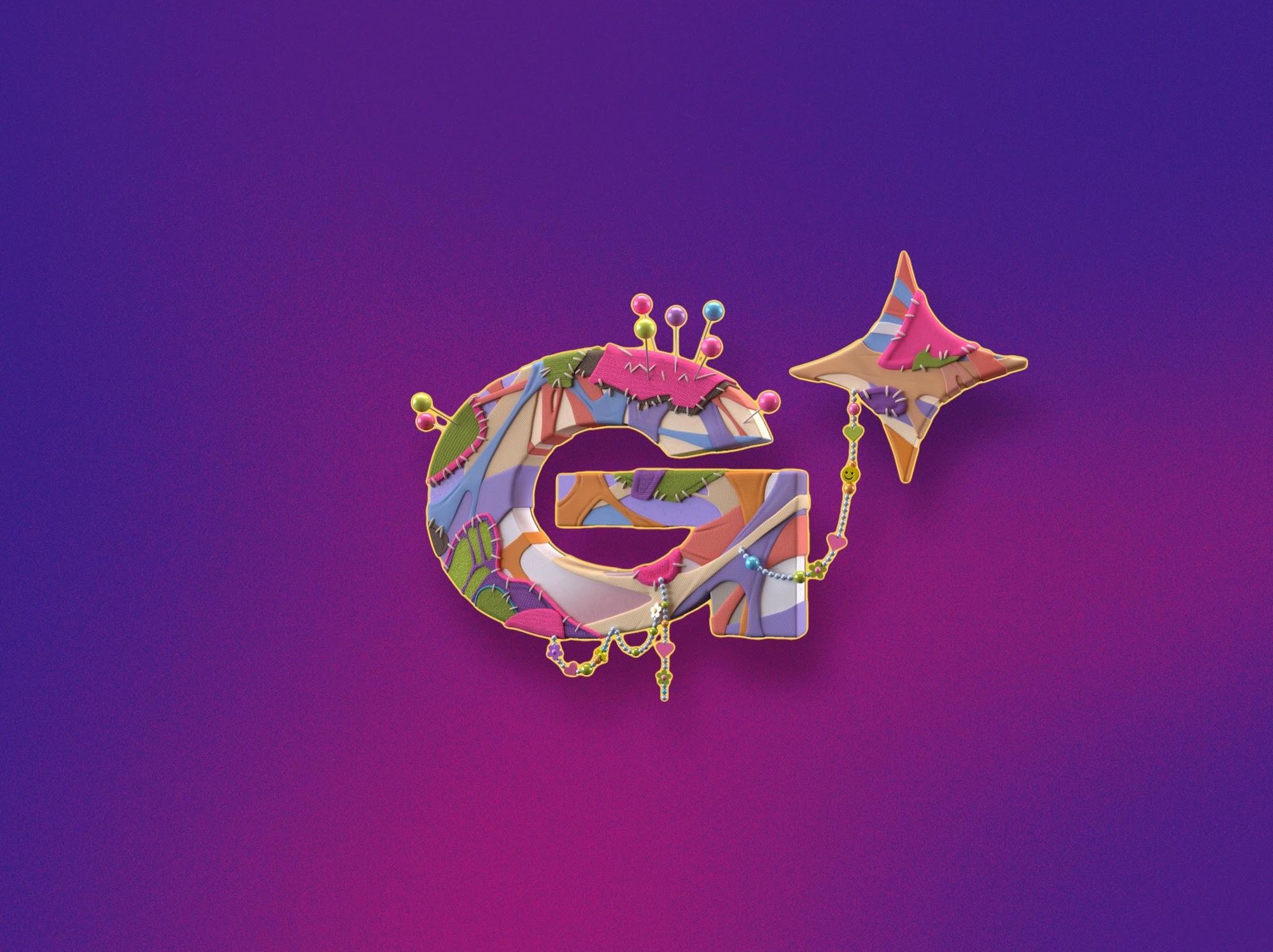 When avatar startup Genies raised $150 million in April, the company released an unusual message to the public: "Farewell."
The Marina del Rey-based unicorn, which makes cartoon-like avatars for celebrities and aims to "build an avatar for every single person on Earth," didn't go under. Rather, Genies announced it would stay quiet for a while to focus on building avatar-creation products.
Genies representatives told dot.LA that the firm is now seeking more creators to try its creation tools for 3D avatars, digital fashion items and virtual experiences. On Thursday, the startup launched a three-week program called DIY Collective, which will mentor and financially support up-and-coming creatives.
Similar programs are common in the startup world and in the creator economy. For example, social media companies can use accelerator programs not only to support rising stars but to lure those creators—and their audiences—to the company's platforms. Genies believes avatars will be a crucial part of the internet's future and is similarly using its program to encourage creators to launch brands using Genies' platform.
"I think us being able to work hands on with this next era—this next generation of designers and entrepreneurs—not only gets us a chance to understand how people want to use our platform and tools, but also allows us to nurture those types of creators that are going to exist and continue to build within our ecosystem," said Allison Sturges, Genies' head of strategic partnerships.
DIY Collective's initial cohort will include roughly 15 people, Sturges said. They will spend three weeks at the Genies headquarters, participating in workshops and hearing from CEOs, fashion designers, tattoo artists and speakers from other industries, she added. Genies will provide creatives with funding to build brands and audiences, though Sturges declined to share how much. By the end of the program, participants will be able to sell digital goods through the company's NFT marketplace, The Warehouse. There, people can buy, sell and trade avatar creations, such as wearable items.
Genies will accept applications for the debut program until Aug. 1. It will kick off on Aug. 8, and previous experience in digital fashion and 3D art development is not required.
Sturges said that the program will teach people "about the tools and capabilities that they will have" through Genies' platform, as well as "how to think about building their own avatar ecosystem brands and even their own audience."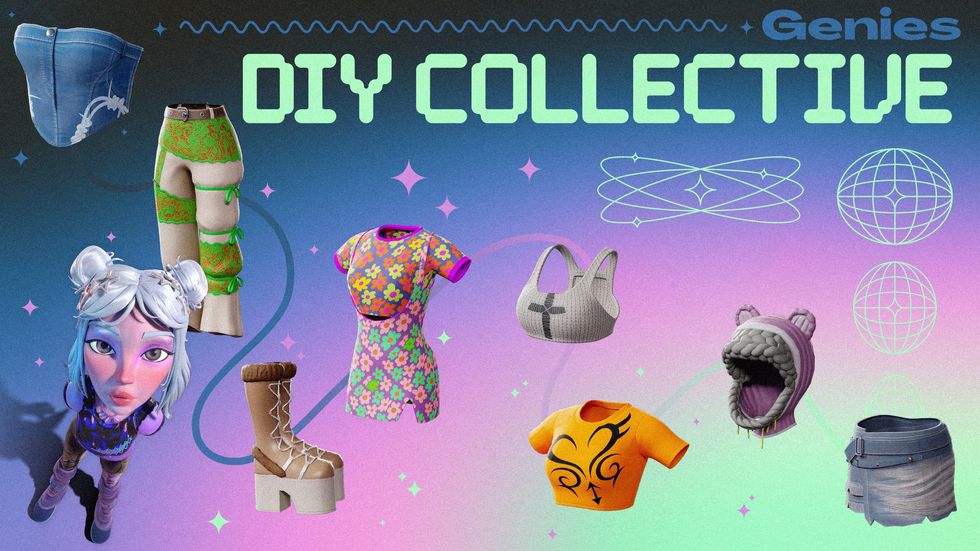 Image courtesy of Genies
Founded in 2017, Genies established itself by making avatars for celebrities from Rihanna to Russell Westbrook, who have used the online lookalikes for social media and sponsorship opportunities. The 150-person company, which has raised at least $250 million to date, has secured partnerships with Universal Music Group and Warner Music Group to make avatars for each music label's entire roster of artists. Former Disney boss Bob Iger joined the company's board in March.
The company wants to extend avatars to everyone else. Avatars—digital figures that represent an individual—may be the way people interact with each other in the 3D virtual worlds of the metaverse, the much-hyped iteration of the internet where users may one day work, shop and socialize. A company spokesperson previously told dot.LA that Genies has been beta testing avatar creator tools with invite-only users and gives creators "full ownership and commercialization rights" over their creations collecting a 5% transaction fee each time an avatar NFT is sold.
"It's an opportunity for people to build their most expressive and authentic self within this digital era," Sturges said of avatars.
The company's call for creators could be a sign that Genies is close to rolling out the Warehouse and its tools publicly. Asked what these avatar tools might look like, the startup went somewhat quiet again.
Allison Sturges said, "I think that's probably something that I'll hold off on sharing. We will be rolling some of this out soon."
Christian Hetrick
Christian Hetrick is dot.LA's Entertainment Tech Reporter. He was formerly a business reporter for the Philadelphia Inquirer and reported on New Jersey politics for the Observer and the Press of Atlantic City.
Christian Hetrick
Christian Hetrick is dot.LA's Entertainment Tech Reporter. He was formerly a business reporter for the Philadelphia Inquirer and reported on New Jersey politics for the Observer and the Press of Atlantic City.
LA Tech Week—a weeklong showcase of the region's growing startup ecosystem—is coming this August.
The seven-day series of events, from Aug. 15 through Aug. 21, is a chance for the Los Angeles startup community to network, share insights and pitch themselves to investors. It comes a year after hundreds of people gathered for a similar event that allowed the L.A. tech community—often in the shadow of Silicon Valley—to flex its muscles.
From fireside chats with prominent founders to a panel on aerospace, here are some highlights from the roughly 30 events happening during LA Tech Week, including one hosted by dot.LA.
DoorDash's Founding Story: Stanley Tang, a cofounder and chief product officer of delivery giant DoorDash, speaks with Pear VC's founding managing partner, Pejman Nozad. They'll discuss how to grow a tech company from seed stage all the way to an initial public offering. Aug. 19 at 10 a.m. to 12 p.m. in Santa Monica.
The Founders Guide to LA: A presentation from dot.LA cofounder and executive chairman Spencer Rascoff, who co-founded Zillow and served as the real estate marketplace firm's CEO. Aug. 16 from 6 p.m. to 9 p.m. in Brentwood.
Time To Build: Los Angeles: Venture capital firm Andreessen Horowitz (a16z) hosts a discussion on how L.A. can maintain its momentum as one of the fastest-growing tech hubs in the U.S. Featured speakers include a16z general partners Connie Chan and Andrew Chen, as well as Grant Lafontaine, the cofounder and CEO of shopping marketplace Whatnot. Aug. 19 from 2 p.m. to 8 p.m. in Santa Monica.
How to Build Successful Startups in Difficult Industries: Leaders from Southern California's healthcare and aerospace startups gather for panels and networking opportunities. Hosted by TechStars, the event includes speakers from the U.S. Space Force, NASA Jet Propulsion Lab, Applied VR and University of California Irvine. Aug. 15 from 1 p.m. to 5 p.m. in Culver City.
LA Tech Week Demo Day: Early stage startups from the L.A. area pitch a panel of judges including a16z's Andrew Chen and Nikita Bier, who co-founded the Facebook-acquired social media app tbh. Inside a room of 100 tech leaders in a Beverly Hills mansion, the pitch contest is run by demo day events platform Stonks and live-in accelerator Launch House. Aug. 17 from 12:30 p.m. to 3 p.m. in Beverly Hills.
Registration information and a full list of LA Tech Week events can be found here.
From Your Site Articles
Related Articles Around the Web
Christian Hetrick
Christian Hetrick is dot.LA's Entertainment Tech Reporter. He was formerly a business reporter for the Philadelphia Inquirer and reported on New Jersey politics for the Observer and the Press of Atlantic City.
David Shultz
David Shultz is a freelance writer who lives in Santa Barbara, California. His writing has appeared in The Atlantic, Outside and Nautilus, among other publications.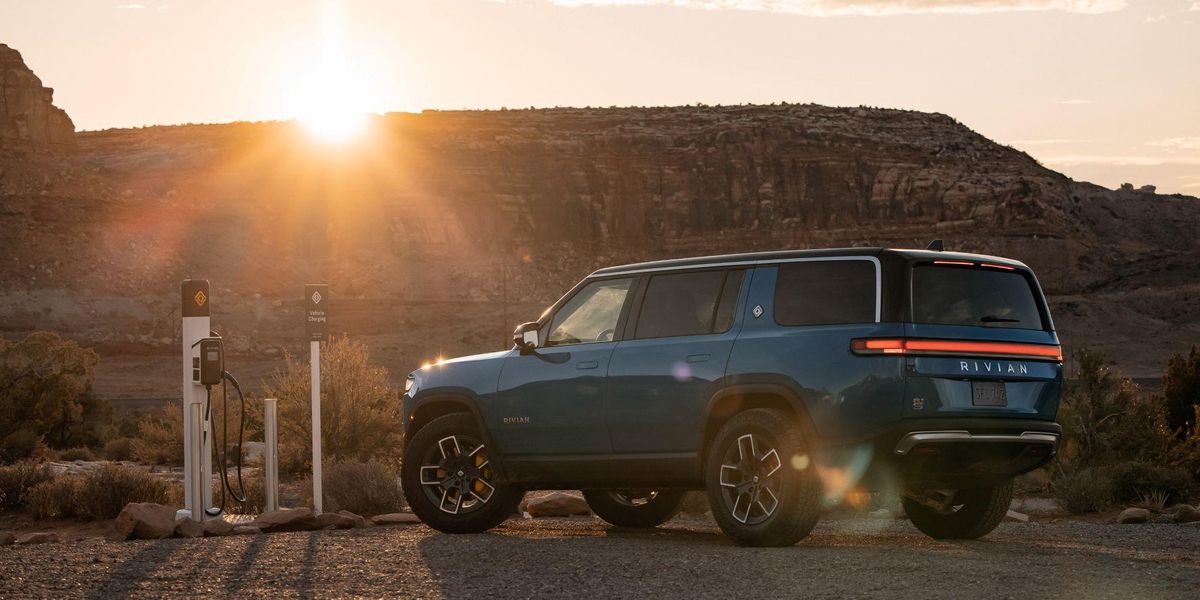 Rivian's Q2 numbers are delightfully boring.
Rivian, the fledgling electric vehicle startup in Irvine, CA, released its Q2 earnings yesterday. I'm happy to report they're pretty boring! There were no big surprises from RJ Scaringe's EV hopeful, but here are the report highlights:

~$15 billion of cash, cash equivalents, and restricted cash as of June 30 2022.
98,000 net R1 preorders
Amazon has ordered 100,000 electric delivery vans
Rivian has produced 8k vehicles so far
The company is still on pace to deliver 25,000 vehicles in 2022
-Actual revenue was $364 million.
If you've been paying close attention to Rivian, none of these numbers are new or surprising. Revenue was a bit higher than anticipated–about 10% more than the $337.5 million expected. But even with the revenue bump, the company remains heavily in the red—as expected. Rivian lost $1.7 billion in Q2.
At its current burn rate, Rivian could run out of cash in about two and a half years. Obviously, the company will need to increase production to avoid this. Part of that effort will involve the company's third consumer vehicle, the R2, which will be cheaper than the R1T and R1S models currently on offer. R2 production is expected to take place at Rivian's gigafactory in Georgia, set to come online in 2025. Scaringe has indicated he believes the company has sufficient cash on hand to reach that milestone.
Rivian's stock price has remained basically flat since the earnings call–a welcome change from the company's turbulent spring. In the run up to the earnings call, some analysts were forecasting as much as a 12 point swing in either direction.
Boring Q2 numbers may actually be a good sign for the embattled EV maker. An even better sign would be positive cash flow, but the newest numbers indicate that milestone is likely still a few years away at the very least.
From Your Site Articles
Related Articles Around the Web
David Shultz
David Shultz is a freelance writer who lives in Santa Barbara, California. His writing has appeared in The Atlantic, Outside and Nautilus, among other publications.