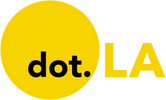 Get in the KNOW  
  on LA Startups & Tech  
X
Sam Blake
Sam primarily covers entertainment and media for dot.LA. Previously he was Marjorie Deane Fellow at The Economist, where he wrote for the business and finance sections of the print edition. He has also worked at the XPRIZE Foundation, U.S. Government Accountability Office, KCRW, and MLB Advanced Media (now Disney Streaming Services). He holds an MBA from UCLA Anderson, an MPP from UCLA Luskin and a BA in History from University of Michigan. Email him at samblake@dot.LA and find him on Twitter @hisamblake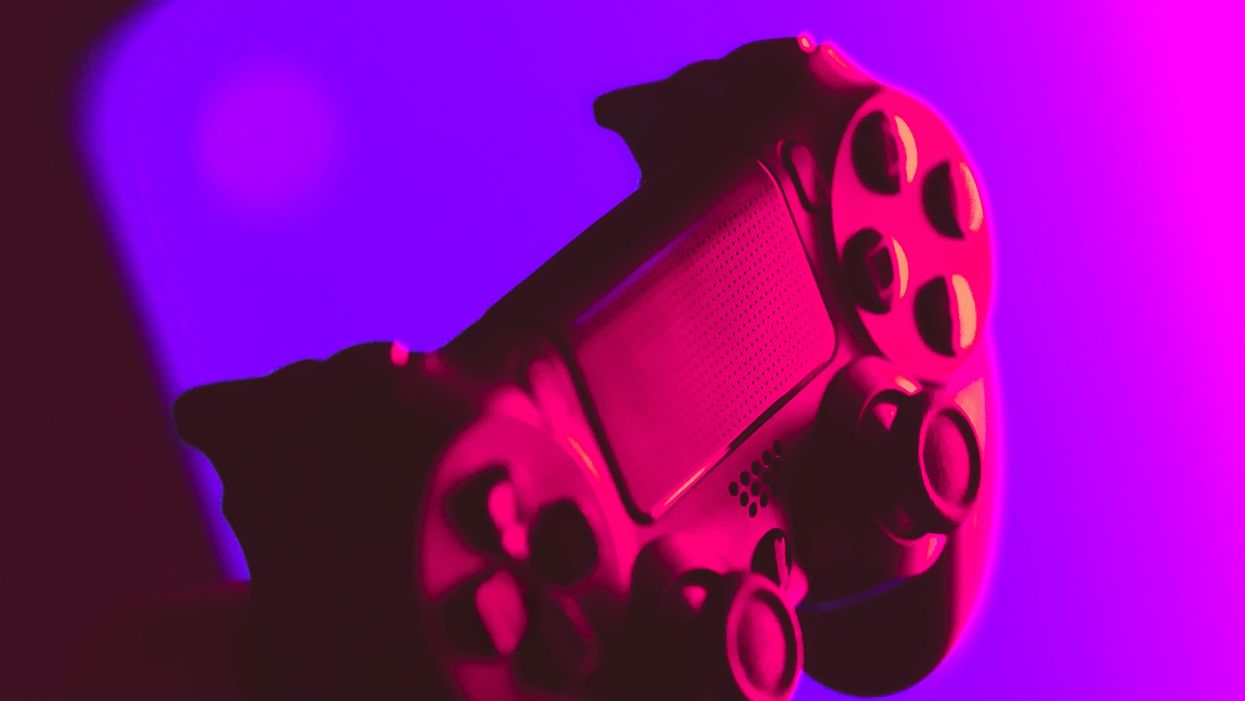 The gaming industry is poised for further growth, even after lockdowns ease, but insiders expect its future will look far different as companies add more social and interactive features and expand their worlds beyond a single platform.
---
That was the consensus from a panel at dot.LA's recent summit, where four heavy hitters from L.A.'s gaming industry traded thoughts on what they're preparing for. Panelists included Ophir Lupu, head of video games at talent agency UTA; Lisa Anderson, SVP of studio operations at Jam City; Rob Ricca, VP of corporate development at Scopely; and Gregory Milken, managing partner at March Capital, where he focuses on gaming investments.
Here are four key takeaways:
Gaming Less About Winning, More About Partnering
Already, games like Fortnite and Animal Crossing are providing users with virtual experiences that one would be hard-pressed to call a "game." Fortnite has hosted virtual concerts attended by millions, while Animal Crossing has provided a virtual venue for weddings, graduations and funerals.
"What's come to the fore in the pandemic is really that gaming is social," said Milken.
More than that, Anderson noted that COVID has underscored players desire to find meaningful connections through their consoles and apps. As a result, Jam City is exploring ways for players to find their friends more easily and join social groups, whether with IRL friends or ones they meet online.
Similarly, Ricca noted that many players of Scopely's "Star Trek Fleet Command" have turned the game's "Alliances" feature into "their core experience in the game," opting to partner up with others to game on an ongoing basis rather than linking up with an ad hoc group or going it alone.
As to how this trend will shape Milken's investment strategy, he said he'll be looking to place bets on cooperative gameplay experiences in the future.
Gaming Will Be Everywhere
As Anderson put it, "the ultimate goal is that players can experience their favorite game on the device of their preference. Looking to other mediums (like streaming services), consumers can already do this (PC, TV, Mobile, tablet, etc.) and it feels like gaming is a natural extension of that conceit."
This sort of "cross-play" already exists to an extent, but the industry is evolving further away from the closed ecosystems that rely on a single console. That reality won't fly with younger generations, who've grown up with a more open ecosystem that has shaped their expectations.
"They will expect all game environments to be open for all of their friends and other players to join and experience rich social interaction with each other, regardless of where they are physically located and the number of other players they want to interact with," Ricca said.
Lupu surmised that as more game-streaming services come on the market to rival incumbents like Playstation Now or Google Stadia – which give console and PC gamers near-instant access to titles without requiring downloads – the industry may see large platforms build better access for players to move across different platforms and interact.
As a hypothetical example, Lupu said: "You could imagine how Amazon's new streaming game service Luna could connect with Twitch and allow viewers to 'jump in' or somehow interact with their favorite streamers playing games. (Same with Stadia and YouTube, etc.)."
Esports Will See More Cooperation and, Possibly, Consolidation
For all the hype that esports generates, it's a rather small business, generating just north of $1 billion per year – a fraction of the $150 billion-plus gaming market. Its function often appears to be more of a marketing tool than anything, whether for the game titles themselves or for teams that leverage their roster's followings to sell other items like merchandise.
Unlike a traditional sport, games have an owner – Riot Games owns League of Legends, for instance, but nobody owns soccer. This potentially weighs the scales of influence in favor of game developers and publishers, and away from esports teams. But as the teams grow more famous and build more brand equity of their own, their leverage will continue to grow.
This leads Milken to conclude: "I think we'll see further development between teams that operate and game developers and publishers and thinking about how they jointly work together to create value."
Fans Mix with Celebrities in the Metaverse
Although it's still anyone's guess what will be the ultimate version of the metaverse – a parallel virtual world, kind of like a more immersive version of the internet – what appears unambiguous is that the metaverse offers a unique opportunity for IRL stars to engage with their fans.
"It creates incredible touch points for non-gaming clients – certainly mostly in the music space," said Lupu. "It provides a really unique and interesting opportunity for talent of all types to interact with their fans." Expect these to continue, in other words.
But such interactions won't be exclusively between fans and stars. Milken said he sees the metaverse introducing a new level to in-game interactivity that is an increasingly important component of what gaming offers consumers.
"The metaverse as a hangout place, where you're experiencing things together, is really interesting to me," he said.
When asked to place their bets on what consumers are most likely to see in the industry, the panelists unanimously chose the concert of the metaverse, agreeing that in their various lines of business it is a future that has to be taken seriously. That nobody has much idea of what exactly it will entail suggests that the metaverse will emerge over a prolonged period, with a series of incremental changes that eventually transform gaming. See you there.
Sam Blake
Sam primarily covers entertainment and media for dot.LA. Previously he was Marjorie Deane Fellow at The Economist, where he wrote for the business and finance sections of the print edition. He has also worked at the XPRIZE Foundation, U.S. Government Accountability Office, KCRW, and MLB Advanced Media (now Disney Streaming Services). He holds an MBA from UCLA Anderson, an MPP from UCLA Luskin and a BA in History from University of Michigan. Email him at samblake@dot.LA and find him on Twitter @hisamblake
https://twitter.com/hisamblake
samblake@dot.la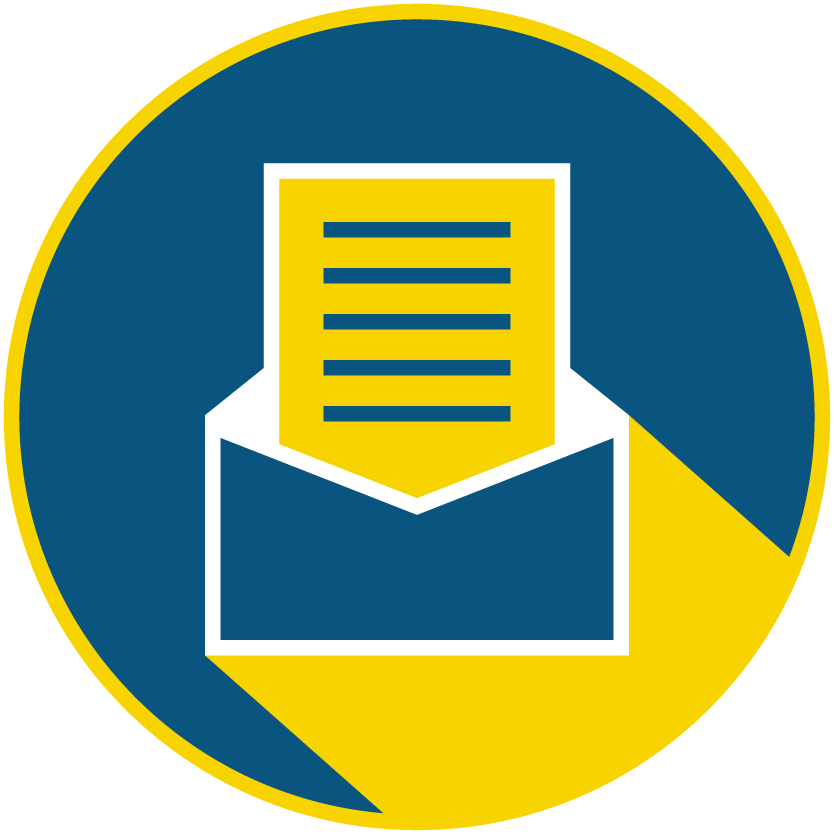 Subscribe to our newsletter to catch every headline.
Christian Hetrick
Christian Hetrick is dot.LA's Entertainment Tech Reporter. He was formerly a business reporter for the Philadelphia Inquirer and reported on New Jersey politics for the Observer and the Press of Atlantic City.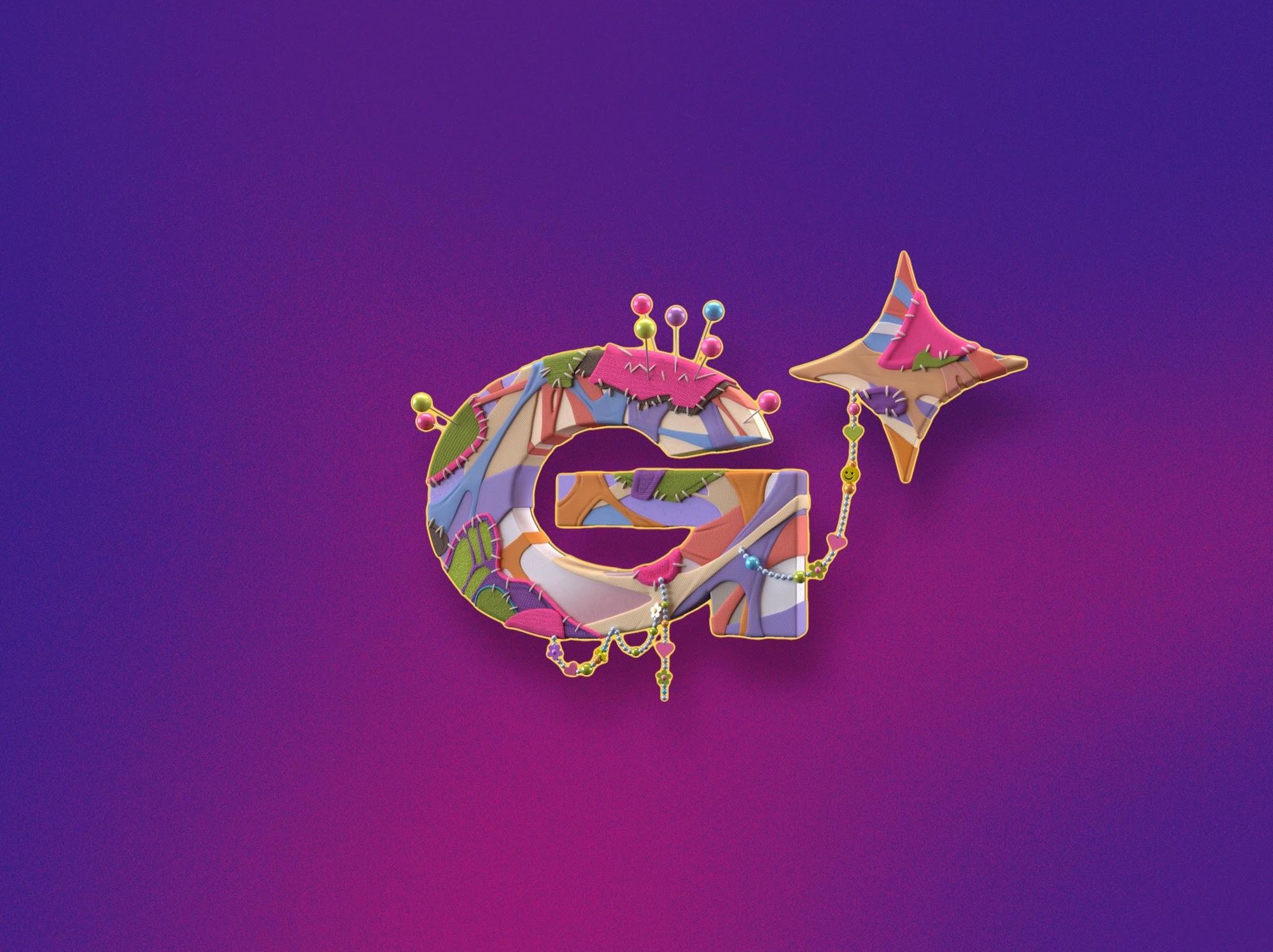 When avatar startup Genies raised $150 million in April, the company released an unusual message to the public: "Farewell."
The Marina del Rey-based unicorn, which makes cartoon-like avatars for celebrities and aims to "build an avatar for every single person on Earth," didn't go under. Rather, Genies announced it would stay quiet for a while to focus on building avatar-creation products.
Genies representatives told dot.LA that the firm is now seeking more creators to try its creation tools for 3D avatars, digital fashion items and virtual experiences. On Thursday, the startup launched a three-week program called DIY Collective, which will mentor and financially support up-and-coming creatives.
Similar programs are common in the startup world and in the creator economy. For example, social media companies can use accelerator programs not only to support rising stars but to lure those creators—and their audiences—to the company's platforms. Genies believes avatars will be a crucial part of the internet's future and is similarly using its program to encourage creators to launch brands using Genies' platform.
"I think us being able to work hands on with this next era—this next generation of designers and entrepreneurs—not only gets us a chance to understand how people want to use our platform and tools, but also allows us to nurture those types of creators that are going to exist and continue to build within our ecosystem," said Allison Sturges, Genies' head of strategic partnerships.
DIY Collective's initial cohort will include roughly 15 people, Sturges said. They will spend three weeks at the Genies headquarters, participating in workshops and hearing from CEOs, fashion designers, tattoo artists and speakers from other industries, she added. Genies will provide creatives with funding to build brands and audiences, though Sturges declined to share how much. By the end of the program, participants will be able to sell digital goods through the company's NFT marketplace, The Warehouse. There, people can buy, sell and trade avatar creations, such as wearable items.
Genies will accept applications for the debut program until Aug. 1. It will kick off on Aug. 8, and previous experience in digital fashion and 3D art development is not required.
Sturges said that the program will teach people "about the tools and capabilities that they will have" through Genies' platform, as well as "how to think about building their own avatar ecosystem brands and even their own audience."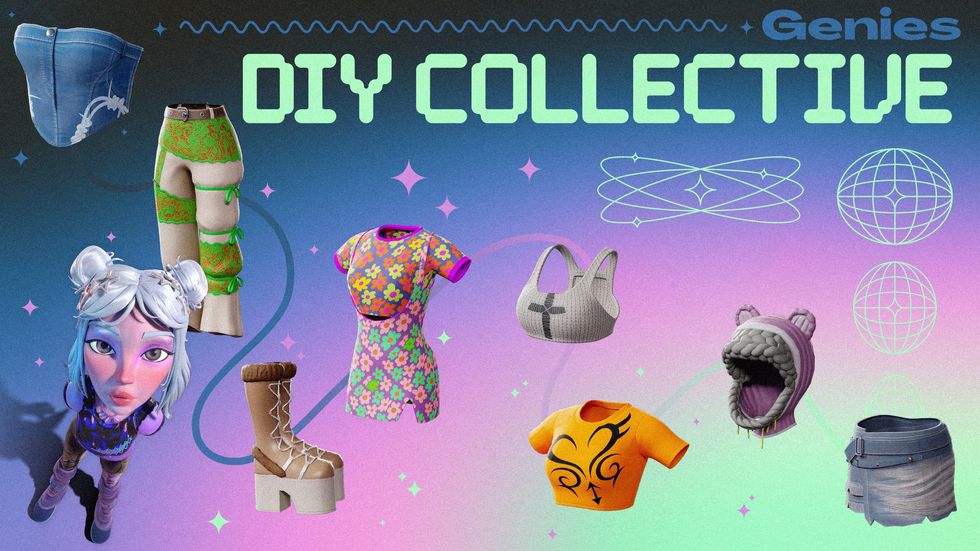 Image courtesy of Genies
Founded in 2017, Genies established itself by making avatars for celebrities from Rihanna to Russell Westbrook, who have used the online lookalikes for social media and sponsorship opportunities. The 150-person company, which has raised at least $250 million to date, has secured partnerships with Universal Music Group and Warner Music Group to make avatars for each music label's entire roster of artists. Former Disney boss Bob Iger joined the company's board in March.
The company wants to extend avatars to everyone else. Avatars—digital figures that represent an individual—may be the way people interact with each other in the 3D virtual worlds of the metaverse, the much-hyped iteration of the internet where users may one day work, shop and socialize. A company spokesperson previously told dot.LA that Genies has been beta testing avatar creator tools with invite-only users and gives creators "full ownership and commercialization rights" over their creations collecting a 5% transaction fee each time an avatar NFT is sold.
"It's an opportunity for people to build their most expressive and authentic self within this digital era," Sturges said of avatars.
The company's call for creators could be a sign that Genies is close to rolling out the Warehouse and its tools publicly. Asked what these avatar tools might look like, the startup went somewhat quiet again.
Allison Sturges said, "I think that's probably something that I'll hold off on sharing. We will be rolling some of this out soon."
Christian Hetrick
Christian Hetrick is dot.LA's Entertainment Tech Reporter. He was formerly a business reporter for the Philadelphia Inquirer and reported on New Jersey politics for the Observer and the Press of Atlantic City.
Christian Hetrick
Christian Hetrick is dot.LA's Entertainment Tech Reporter. He was formerly a business reporter for the Philadelphia Inquirer and reported on New Jersey politics for the Observer and the Press of Atlantic City.
LA Tech Week—a weeklong showcase of the region's growing startup ecosystem—is coming this August.
The seven-day series of events, from Aug. 15 through Aug. 21, is a chance for the Los Angeles startup community to network, share insights and pitch themselves to investors. It comes a year after hundreds of people gathered for a similar event that allowed the L.A. tech community—often in the shadow of Silicon Valley—to flex its muscles.
From fireside chats with prominent founders to a panel on aerospace, here are some highlights from the roughly 30 events happening during LA Tech Week, including one hosted by dot.LA.
DoorDash's Founding Story: Stanley Tang, a cofounder and chief product officer of delivery giant DoorDash, speaks with Pear VC's founding managing partner, Pejman Nozad. They'll discuss how to grow a tech company from seed stage all the way to an initial public offering. Aug. 19 at 10 a.m. to 12 p.m. in Santa Monica.
The Founders Guide to LA: A presentation from dot.LA cofounder and executive chairman Spencer Rascoff, who co-founded Zillow and served as the real estate marketplace firm's CEO. Aug. 16 from 6 p.m. to 9 p.m. in Brentwood.
Time To Build: Los Angeles: Venture capital firm Andreessen Horowitz (a16z) hosts a discussion on how L.A. can maintain its momentum as one of the fastest-growing tech hubs in the U.S. Featured speakers include a16z general partners Connie Chan and Andrew Chen, as well as Grant Lafontaine, the cofounder and CEO of shopping marketplace Whatnot. Aug. 19 from 2 p.m. to 8 p.m. in Santa Monica.
How to Build Successful Startups in Difficult Industries: Leaders from Southern California's healthcare and aerospace startups gather for panels and networking opportunities. Hosted by TechStars, the event includes speakers from the U.S. Space Force, NASA Jet Propulsion Lab, Applied VR and University of California Irvine. Aug. 15 from 1 p.m. to 5 p.m. in Culver City.
LA Tech Week Demo Day: Early stage startups from the L.A. area pitch a panel of judges including a16z's Andrew Chen and Nikita Bier, who co-founded the Facebook-acquired social media app tbh. Inside a room of 100 tech leaders in a Beverly Hills mansion, the pitch contest is run by demo day events platform Stonks and live-in accelerator Launch House. Aug. 17 from 12:30 p.m. to 3 p.m. in Beverly Hills.
Registration information and a full list of LA Tech Week events can be found here.
Christian Hetrick
Christian Hetrick is dot.LA's Entertainment Tech Reporter. He was formerly a business reporter for the Philadelphia Inquirer and reported on New Jersey politics for the Observer and the Press of Atlantic City.
Christian Hetrick
Christian Hetrick is dot.LA's Entertainment Tech Reporter. He was formerly a business reporter for the Philadelphia Inquirer and reported on New Jersey politics for the Observer and the Press of Atlantic City.
Photo courtesy of Huddles
At a time when seemingly every social media app is trying to copy TikTok, West Hollywood-based Huddles is going in a different direction.
Huddles, formerly known as Clash, is pivoting away from short-form video feeds and focusing on group chats that let creators talk to—and monetize—their biggest fans. The social media startup rebranded itself last week, using the name of its group chat feature that launched in June.
The app will still include short-form video, but the company said it will remove its "sit and scroll" discovery feed—a feature common on other apps, from TikTok to Triller to Instagram. Creators will upload videos directly to their profiles or Huddles group chats. Fans can pay monthly subscriptions to access paywalled content and private conversations.
"Plenty of distribution platforms and companies are going to try to compete with TikTok, and we have no interest in playing that game," Co-founder and CEO Brendon McNerney told dot.LA. Although most social media audiences are "passive," McNerney said there are still "tens of millions of fans who want to actually engage and not just sit there and scroll endlessly. They do love creators, and they want to be in a room with a creator digitally."
The decision to remove short-form video feeds may seem especially surprising for Huddles, given the startup's background. McNerney was a creator on Vine, arguably the first major short-form video app. His startup acquired Byte, which was created by Vine co-founder Dom Hofmann and billed as a sequel to Vine.
But after launching the Huddles feature—which can include both public and subscriber-only group chats—the startup said it saw a surge in downloads and creator earnings. More than 10,000 people joined the app within days of the feature's launch and some creators saw free-to-paid conversion rates of up to 40%, well above the industry average, according to the company. The startup quickly made the decision to center the app on Huddles.
The rebrand required a new name, logo, and updated website, McNerney said. The company, which has raised almost $10 million since its founding in 2019, has also begun more marketing and pursuing partnerships with short-form video distributors. That includes a recently completed deal with Meta, which allows creators to shoot video on Huddles, share it to Facebook and Instagram and link back to their Huddles account. The goal is to incentivise fans to follow their favorite creators onto Huddles. As the social media titans battle to build the biggest audiences, Huddles wants to be the place creators can better engage their fans and, ideally, get them to fork over some money.
To that point, Huddles is now leaning into monthly subscriptions as the primary source of creator revenue. Previously, the app formerly known as Clash emphasized "Drops," which were essentially one-time tips. Creators have set monthly rates ranging from a couple bucks to $30 per month, McNerney said. More than 5,500 creators are now on Huddles and they have collectively earned more than $130,000, according to the company. Huddles earns money by charging fans purchase fees, currently about 10%, McNerney said.
When the app was called Clash, the startup noticed that fans would spend most of their time trying to send creators "FanMail," a feature that let people request content, ask questions or direct message creators. That user behavior is what informed the startup's decision to launch Huddles and ditch the Clash name and video scroll feed.
"It's a bold move, but it's a step in the right direction," McNerney said of the rebrand. "It's a step to what's already working on the platform. That's why we were so confident in taking the swing."
From Your Site Articles
Related Articles Around the Web
Christian Hetrick
Christian Hetrick is dot.LA's Entertainment Tech Reporter. He was formerly a business reporter for the Philadelphia Inquirer and reported on New Jersey politics for the Observer and the Press of Atlantic City.