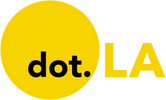 Get in the KNOW  
  on LA Startups & Tech  
X
Samson Amore
Samson Amore is a reporter for dot.LA. He previously covered technology and entertainment for TheWrap and reported on the SoCal startup scene for the Los Angeles Business Journal. Send tips or pitches to samsonamore@dot.la and find him on Twitter at @Samsonamore. Pronouns: he/him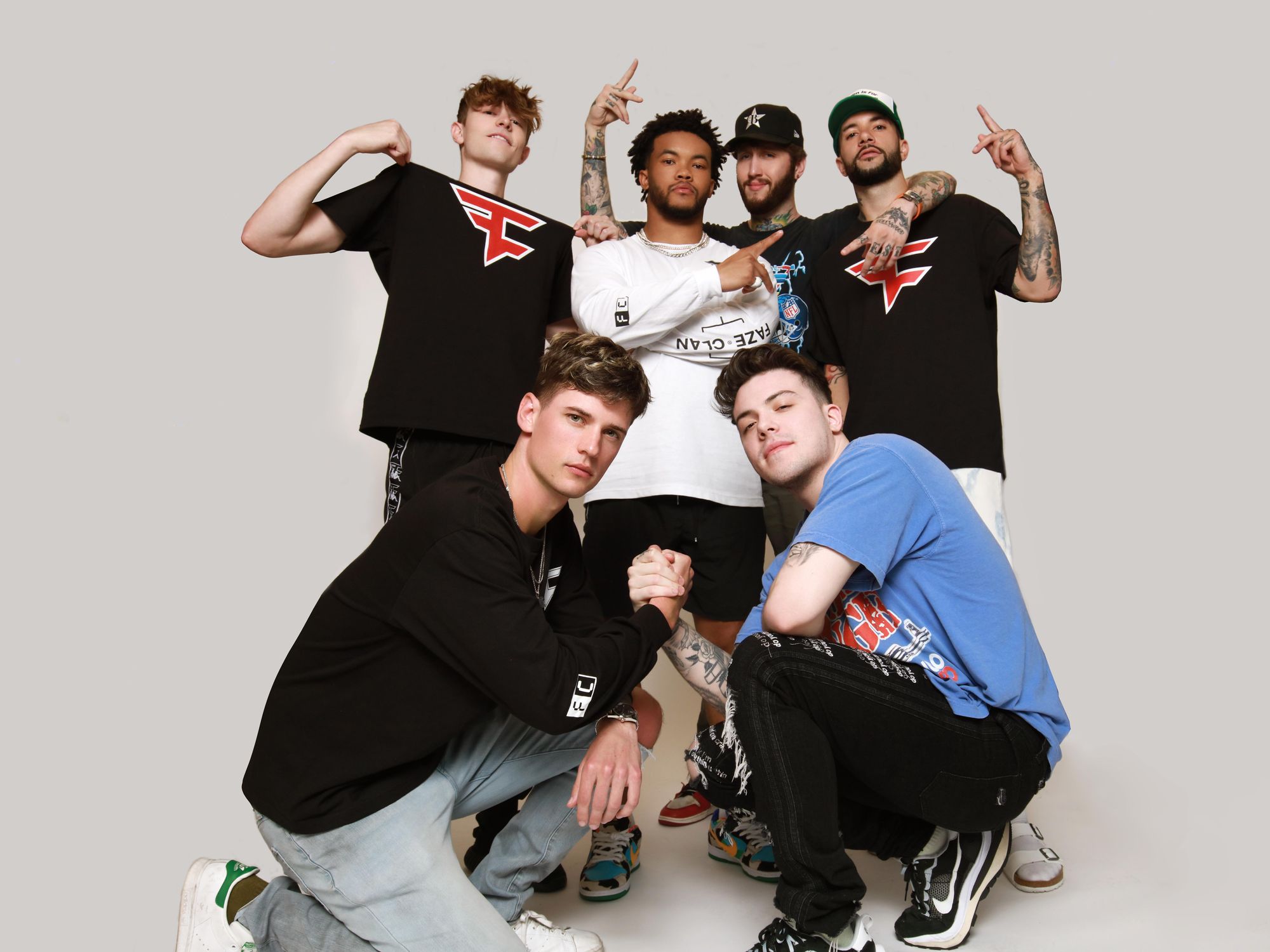 FaZe Clan, the Los Angeles-based esports team owner and collective of gaming influencers, will go public through a merger with a special-purpose acquisition company valued at $1 billion, as it expands its gaming brand and eyes original content for streaming services like Netflix.
---
Launched in 2010, FaZe built a business creating esports teams (it now has 30 esports championships under its belt) and went to develop some of the most prominent gaming influencers in the U.S. The company courts younger audiences through brand partnerships with Gfuel, McDonald's, Totino's Pizza Rolls and hot names in merch like Bearbrick and Ethika.

The company said it reaches 350 million followers through its social media.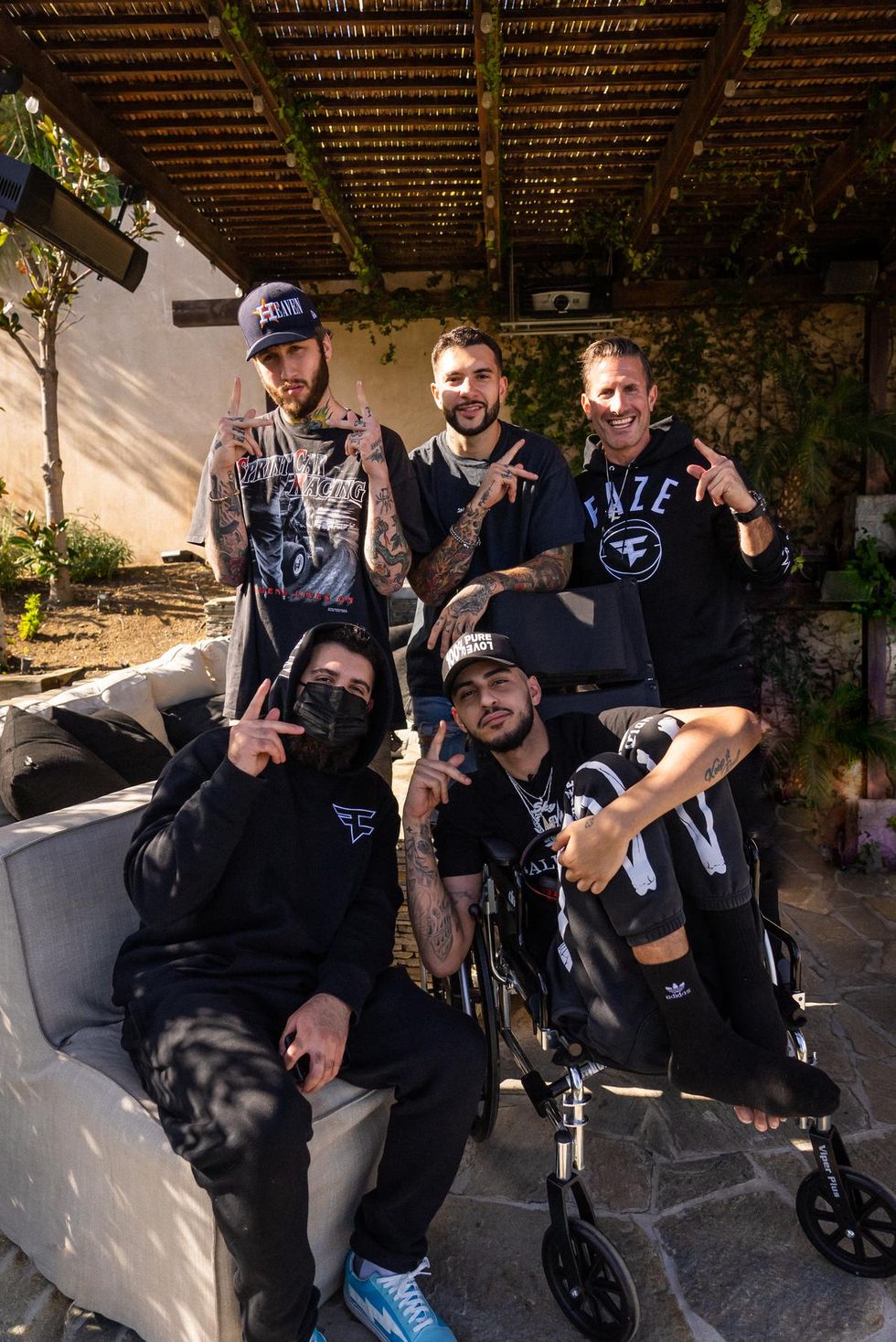 FaZe's chief financial officer Amit Bajaj said during a Monday investor call that FaZe expected its sales this year would be roughly $50 million, but now believes FaZe's revenue will rapidly outpace that in coming years following the merger as it delves even deeper into the influencer economy.
"We have a vast network of influence, and we are positioned at the intersection of how Gen Z consumes content and how they transact and engage with that content," FaZe Clan CEO Lee Trink said during an investor call Oct. 25.
B. Riley's SPAC company B. Riley Principal 150 Merger Corp plans on merging with FaZe Clan. The deal will give FaZe Clan access to $120 million in capital through a private investment in public equity (PIPE) that's associated with the blank check company.
In addition, the Wall Street Journal reported the SPAC, a shell company set up to take a startup public, had $170 million that FaZe Clan could access — but that number could fall if investors withdraw ahead of the merger. SPAC arrangements have skyrocketed in the recent year as companies look for access to quick capital.
The merger must still be voted on by shareholders but when complete, FaZe will trade on the NASDAQ under the ticker symbol "FAZE." When the deal is complete, the SPAC will be renamed FaZe Holdings Inc.

FaZe knows the power courting celebrities has when it comes to bringing in new, younger audiences. Singer Pitbull is an investor in FaZe Clan, and in recent years the company has sought out sports pros to join its ranks as esports influencers, including Ben Simmons, Kyle Murray and LeBron James' son Bryce James, also known as Bronny.
In addition to repping the brand, many of FaZe Clan's influencers stream gameplay and post regular video blog updates of their lives in FaZe's lavish creator mansion in Los Angeles.
Trink said partnerships like the one with artist Takashi Murakami to create jerseys and other merchandise has been lucrative, bringing in nearly $1 million in mouse pad sales in one day.
B. Riley SPAC CEO Dan Shribman told the Journal FaZe is "very different than a lot of other explosive growth companies," because it can rapidly expand the brand digitally without spending much money.
"We're starting to move beyond social channels and develop original IP, providing us with opportunities to expand our platform into premium distribution channels, such as Netflix and HBO," Trink told investors on Monday. "We're also expanding into new content formats like podcasts, music (and) live."
Trink also said FaZe is looking to acquire other companies that create content or direct-to-consumer goods as it grows its business. "We believe that M&A (mergers and acquisitions) will be an important and value enhancing element of our strategy and have a very significant pipeline of opportunities we are currently evaluating," Trink said.
What is a SPAC?www.youtube.com
Samson Amore
Samson Amore is a reporter for dot.LA. He previously covered technology and entertainment for TheWrap and reported on the SoCal startup scene for the Los Angeles Business Journal. Send tips or pitches to samsonamore@dot.la and find him on Twitter at @Samsonamore. Pronouns: he/him
https://twitter.com/samsonamore
samsonamore@dot.la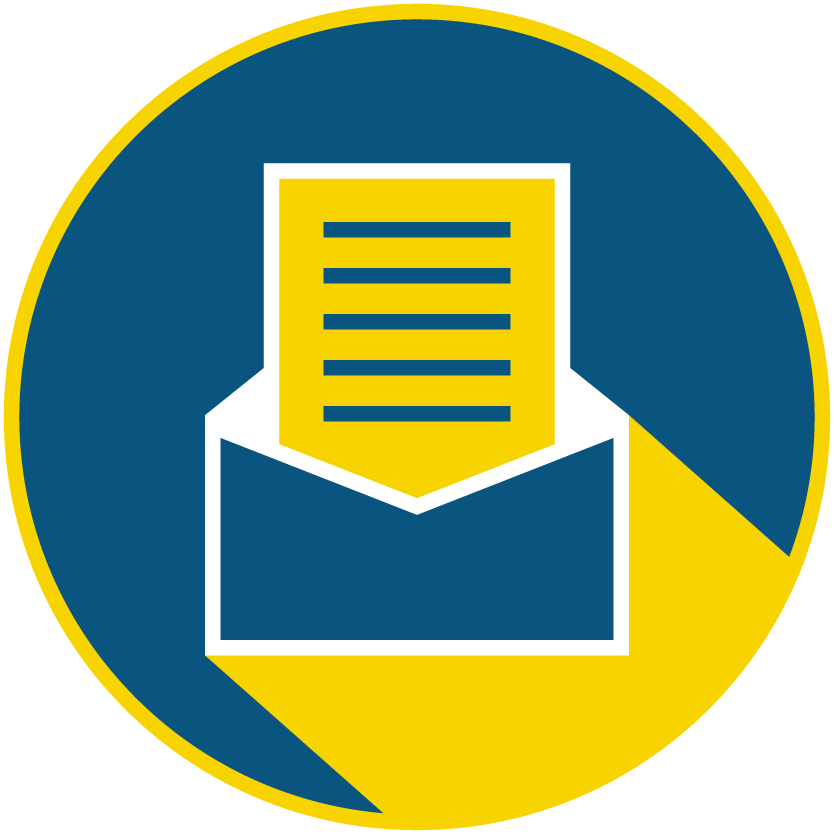 Subscribe to our newsletter to catch every headline.
Kristin Snyder
Kristin Snyder is an editorial intern for dot.la. She previously interned with Tiger Oak Media and led the arts section for UCLA's Daily Bruin.
Solen Feyissa | Flickr
TikTok's live ecommerce initiative won't be expanding to the United States or throughout Europe.
TikTok Shop, which the Culver City-based video sharing app launched in the UK last year, utilized QVC-style live streams for companies and influencers to sell products. But internal issues and poor sales led many influencers to drop out of the program. TikTok was reportedly planning to launch TikTok Shop in the US, Germany, France, Italy and Spain throughout the year, but changed course following the program's lack of success.
"The market just isn't there yet," a TikTok employee told The Financial Times. "General consumer awareness and adoption are still low and nascent."
In June, FT reported that a number of employees on TikTok's ecommerce team quit over the London office's workplace culture—an issue that has also hit its Los Angelesheadquarters. TikTok's decision to forgo live shopping in the U.S. may also be influenced by the market downturn that has already hit its Santa Monica-based social media competitor, Snapchat.
TikTok offered subsidies and cash incentives to influencers who sold products through the app, but few users actually bought items through the program. It is still available in Thailand, Malaysia, Vietnam and Indonesia—where live shopping is more popular. Western markets have struggled to replicate the phenomenon that has transformed China's ecommerce platforms.
But shopping on TikTok isn't a lost cause, as the company is still testing a Shop tab—akin to Instagram's—in Indonesia. Influencers on the app have impacted book, beauty and apparel sales, which leaves the potential for TikTok to capitalize on its users' impact.
Several users have taken to the app to complain about TikTok Shop, with user @toriesarentfunny likening the program to a pyramid scheme.
"What makes this so insidious is that TikTok is not waiting for you to decide if you need a water bottle and go online and buy it," the same user said in another video. "They are incentivizing creators that you like and trust and watch regularly and therefore will be exposed to regularly to sell you stuff that you do not want or need."
Kristin Snyder
Kristin Snyder is an editorial intern for dot.la. She previously interned with Tiger Oak Media and led the arts section for UCLA's Daily Bruin.
Deirdre Newman
Deirdre Newman is an Orange County-based journalist, editor and author and the founder of Inter-TECH-ion, an independent media site that reports on tech at the intersection of diversity and social justice.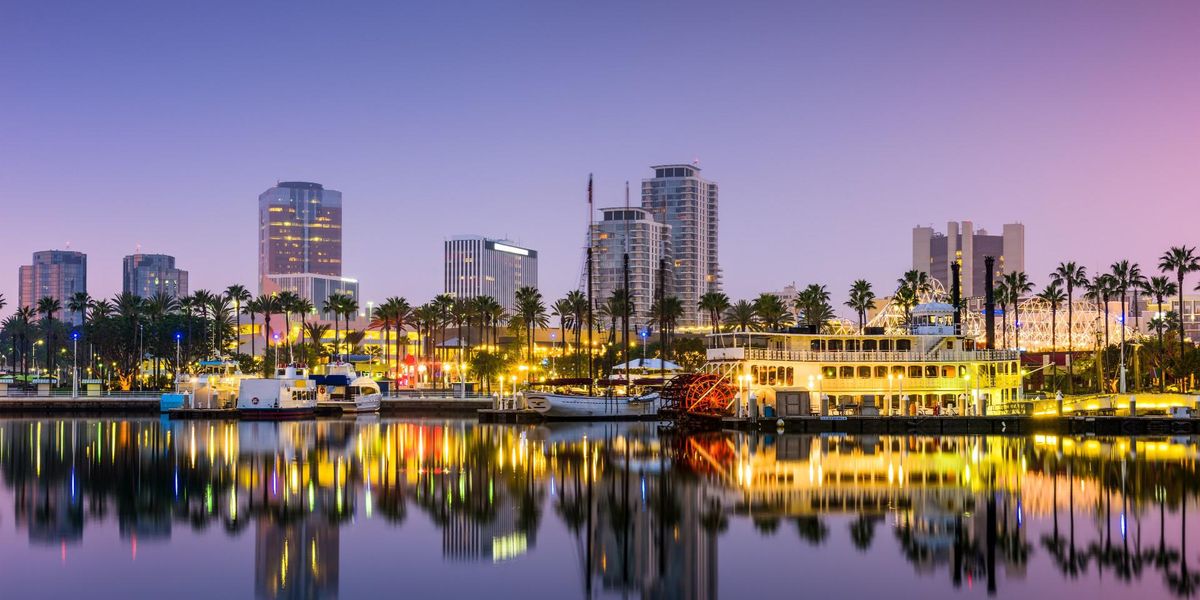 Long Beach has a long history of innovation. It's one of the densest aerospace hubs on the West Coast. There's a vital port there, and the city is home to several tech industries—including health care, space tech and cybersecurity. That, along with its colleges and universities, have made Long Beach an enticing destination for entrepreneurs.
It's within this environment that the Long Beach Accelerator sprouted in 2019 and has grown since. To date, the accelerator has cycled 20 companies through its four-month program, helping them raise a total of over $12 million in total.
On July 5, the program will welcome its fourth cohort of startups from around the world, participating in a hybrid combo of virtual and in-person sessions. Each cohort includes between five to 10 companies.
Long Beach, along with Cal State University, Long Beach's Institute for Innovation and Entrepreneurship and capital provider Sunstone Management, are all partners in this public-private model of startup investment. The accelerator itself operates as a nonprofit.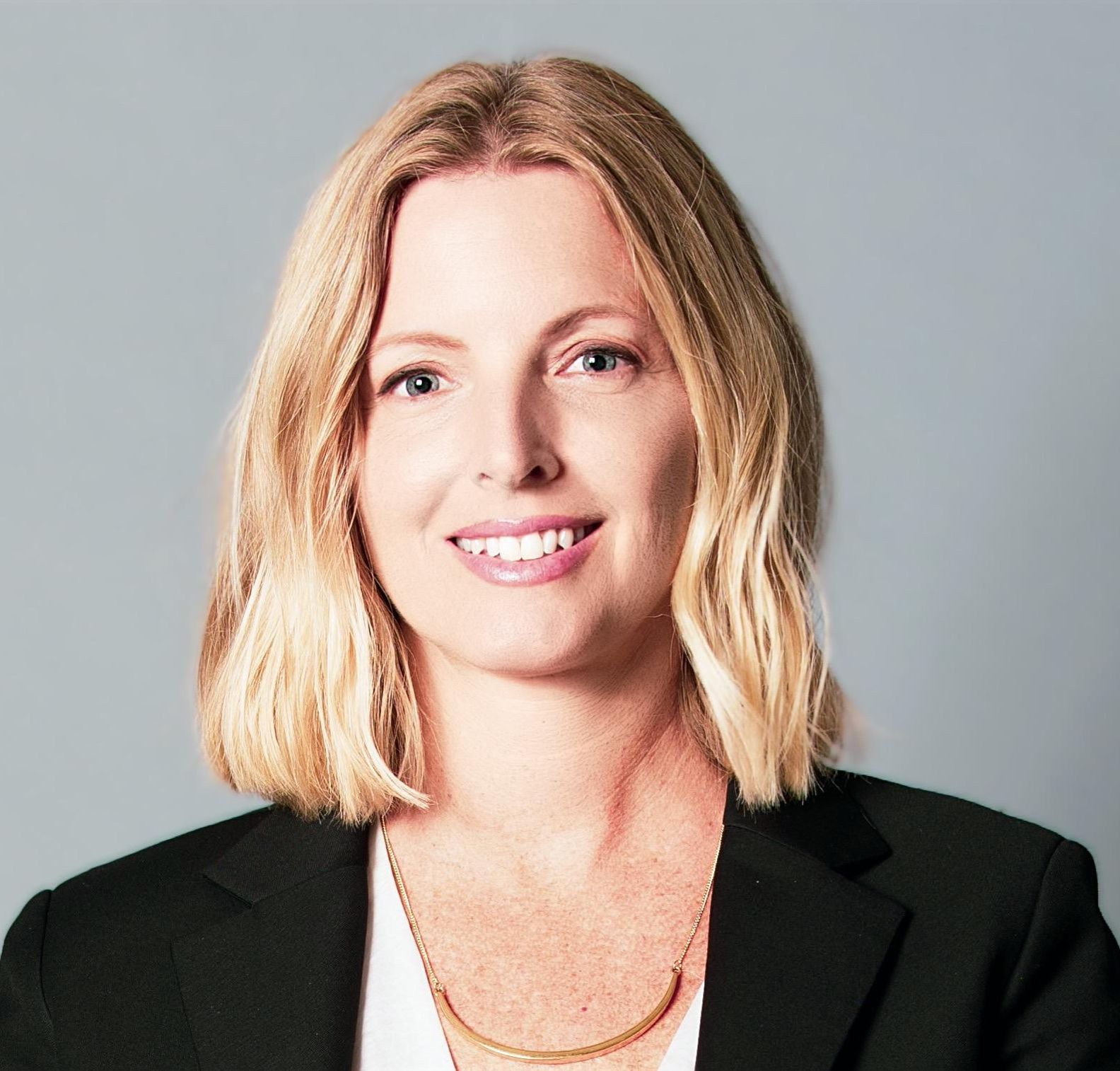 Long Beach Accelerator Managing Director Andrea White-Kjoss
The city provides help with some funding, covering the costs for some low- to moderate income Long Beach-based founders whose companies are accepted into the accelerator.
The organization's partnership with CSULB enables it to help founders move from idea stage to execution at the institute, and then advance to business growth via the accelerator.
Sunstone Management, a private capital management and investment firm, provides funding for the incoming cohorts. The firm's venture capital fund typically invests $100,000 in the startups as soon as they join the accelerator and takes a 6% equity stake in return.
Sunstone had also been providing some follow-on funding on a case-by-case basis. It upped the ante earlier this year by promising an additional $500,000 to current cohort and alumni.
"It's a model that brings enormous resources to the table for our portfolio companies, as well as for economic development, acting as a growth engine for the region," managing director Andrea White-Kjoss told dot.LA.

A serial entrepreneur who has served as CFO at several companies, White-Kjoss came aboard as the founding managing director in July 2020. Before that, she co-founded seed-stage funding platform ExtraVallis, based in Rancho Santa Fe, and founded Mobis Transportation, which was the product of a public-private partnership with the city of Long Beach.

She also happens to be a 17-year resident of the city.
"So I know intimately how attractive this city is to tech entrepreneurs, from the high-tech industries, to the culture and lifestyle, to the world-class workforce and institutions," she said. "When you bring all of that together...the opportunity to build a tech accelerator, and more than that really, a tech ecosystem here in Long Beach, was natural and irresistible."
The accelerator was originally intended to be in-person, but quickly had to pivot to remote sessions during the pandemic. It remains virtual, for the most part, "which has turned out to be a huge source of strength," White-Kjoss said.
That's because the founders come from all over the world. There's no geographic restrictions on who's accepted and no need to burden founders with moving to Long Beach to participate.
White-Kjoss said the move has fostered diversity, and enabled the accelerator to draw on an international network of mentors, instructors, advisors and investors.
They—along with the accelerator's staff of three facilitators — get to know the companies and their founders "deeply" and provide individualized assistance, including building strategic partnerships with potential customers and/or marketing partners.
There is still an in-person aspect to the accelerator. All cohort founders fly into Long Beach for about two weeks during the program. While there, they attend in-person workshops and networking events. They also participate in a Demo Day, with investors present. This helps the companies get additional seed funding for continued growth once they graduate.
So far, five graduating startups have received acquisition offers—but none have taken them.
White-Kjoss said that's because those founders "felt they had much further to take their companies, at least in some degree, due to the empowerment of the tools, resources and networks provided by the accelerator."
Bump's Success
One success is Los Angeles-based Bump. Since graduating from the Long Beach Accelerator, Bump has raised more than $5 million, co-founder and CEO James Jones told dot.LA.
It's currently participating in another accelerator, Snap's in-house Yellow Accelerator, which is now a co-lead investor in Bump, along with Sunstone.
The company is working on an AI-fueled fintech platform for the creator economy, which hasn't yet launched. It would help creators track revenue from multiple sources, monitor expenses, access credit and manage their crypto and non-fungible tokens (NFTs).
The company has started a waitlist, for access to its credit and financial management tools. Once the services are available users would pay about $400 per year.
The company also plans to integrate micro-advances into its platform, designed to enable creators to stay in full control of their finances and keep 100% of the rights to their work.
Jones said that participating in the Long Beach Accelerator's very first cohort was a "great springboard" for the company.
Specifically, sessions on customer personas and discovering addressable markets, as well as mentor meetings were "invaluable," he added.
Meet the Startups In the Long Beach Accelerator's Latest Cohort:
Apsy: Creating the first true fully AI platform to build affordable elegant custom apps.
Crumbraise, Inc.: Fundraising made easy for creators, clubs & causes.
Educational Vision Technologies, Inc.: Automated video editing and content curation using A.I. to make online learning accessible, efficient and engaging.

Gift Pass App Inc.: Streamlining experiences around digital gifting & payments.
The Girls Co LLC: We are a women's health company that is currently focused on a solution to alleviate period cramp pain.
Intellitech Spa Inc.: Intellitech is a realtime telematics, predictive maintenance and driver behavior monitoring platform.
Kwema: Kwema provides an easy to scale Smart Badge Reel Duress Service that reduces incident response time without escalating the situation.
Pathloom, Inc.: Outdoor trip planning made easy!
Rotender: The world's fastest and most reliable bar.
Deirdre Newman
Deirdre Newman is an Orange County-based journalist, editor and author and the founder of Inter-TECH-ion, an independent media site that reports on tech at the intersection of diversity and social justice.
Decerry Donato
Decerry Donato is dot.LA's Editorial Fellow. Prior to that, she was an editorial intern at the company. Decerry received her bachelor's degree in literary journalism from the University of California, Irvine. She continues to write stories to inform the community about issues or events that take place in the L.A. area. On the weekends, she can be found hiking in the Angeles National forest or sifting through racks at your local thrift store.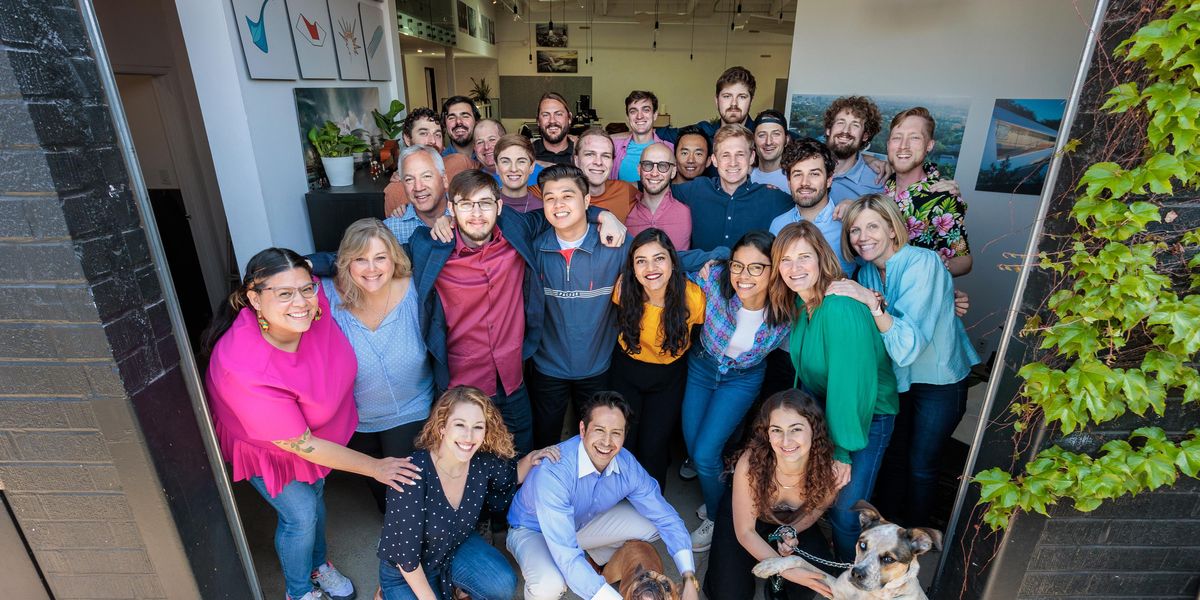 Courtesy of Regard
Culver City-based health care startup Regard, which uses AI-driven software to help physicians accurately diagnose patients, has raised $15.3 million in Series A funding.
Pasadena-based Calibrate Ventures and Colorado-based Foundry Group led the investment in Regard, formerly known as HealthTensor. Other investors that participated in the round include TenOneTen Ventures, Susa Ventures, Brook Byers of Byers Capital and Dropbox CEO Drew Houston. The new funding will be used to grow Regard's team and customer base, the company said in a press release.
At a time when the clinical health care workforce is suffering from burnout and attrition in the wake of the pandemic, Regard's technology looks to alleviate some of the pressure on health care workers. The startup's AI-enabled software is integrated directly into a provider's system and uses an algorithm to analyze patients' medical records, allowing physicians to more easily diagnose them.
Since launching its flagship product in 2020, Regard's technology has been used on more than 30,000 patients, according to the company. The startup charges health care providers around $500 to $700 per month for access, co-founder and CEO Eli Ben-Joseph told dot.LA, with its customers including Torrance Memorial Medical Center, Cedars-Sinai Medical Center and roughly a dozen other hospitals across the U.S.
"We're building something that's a game-changer for doctors," Ben-Joseph said. "It's helping them catch medical conditions that they would have missed. So regardless of market conditions, we're able to have value and I think investors saw that and got excited."
Co-founders from left to right: CEO Eli Ben-Joseph, CTO Thomas Moulia, and COO Nate Wilson. Courtesy of Regard
Founded by pre-med students Ben-Joseph, Nate Wilson and Thomas Moulia in 2017, Regard got its start through Cedars Sinai's Techstars-backed accelerator program. It was at the accelerator program that Ben-Joseph observed physicians' workflows and saw the need for a product like Regard's; he recalled noticing how doctors would constantly pop in and out of a patient's room, shuttling between the patient and a computer where they could enter data and notes.
"I think that's why so many doctors are burning out now, as they just don't have software that really enables them," Joseph said.
Ben-Joseph—who coupled a bachelor's degree in bioengineering from MIT with a master's in computer science from Stanford—noted that Regard's technology can automatically detect up to 50 of the most common medical conditions, including heart failure, diabetes, obesity, depression and anxiety.
"We have a 90% accuracy rate at the minimum," he said. "Physicians will look at our software and accept it, but it's not perfect. We tell physicians to treat it like the relationship [with a] medical student."
Decerry Donato
Decerry Donato is dot.LA's Editorial Fellow. Prior to that, she was an editorial intern at the company. Decerry received her bachelor's degree in literary journalism from the University of California, Irvine. She continues to write stories to inform the community about issues or events that take place in the L.A. area. On the weekends, she can be found hiking in the Angeles National forest or sifting through racks at your local thrift store.