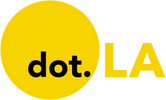 Get in the KNOW  
  on LA Startups & Tech  
X
Elevation Ventures Is Raising $50M for a Climate-Focused Tech Fund in SoCal
Deirdre Newman
Deirdre Newman is an Orange County-based journalist, editor and author and the founder of Inter-TECH-ion, an independent media site that reports on tech at the intersection of diversity and social justice.
06:00 AM | May 04, 2022
Interest in electric cars is spiking as gas prices rise to their highest prices in years, but supply chain headaches and the lack of infrastructure such as charging stations are keeping the demand pent up. And, the longer-term effects on power grids will mean there will be lots to upgrade, even after the transition to cleaner technology, like electric vehicles, comes online.

Elevation Ventures, a new climate-focused venture firm in Orange County, is raising a $50 million fund to focus on technology that can provide new products and services. The fund will target seed-stage companies in SoCal, though it might also invest in a few Series A funding rounds. Check sizes will range from $500,000 to $3 million.
---
Elevation has partnered with two local organizations with deep roots in O.C.: business incubator Octane and Sustain SoCal, a network of professionals focused on clean tech development.
A VC Built By Consortium
Elevation Ventures Managing Partner Neal Rickner is an Orange County native who recently moved back to the area from Silicon Valley, where he was the COO of Makani Technologies, a company that developed airborne wind turbines. It was acquired by Google in 2013, and then eventually shut down by Alphabet, Google's parent company.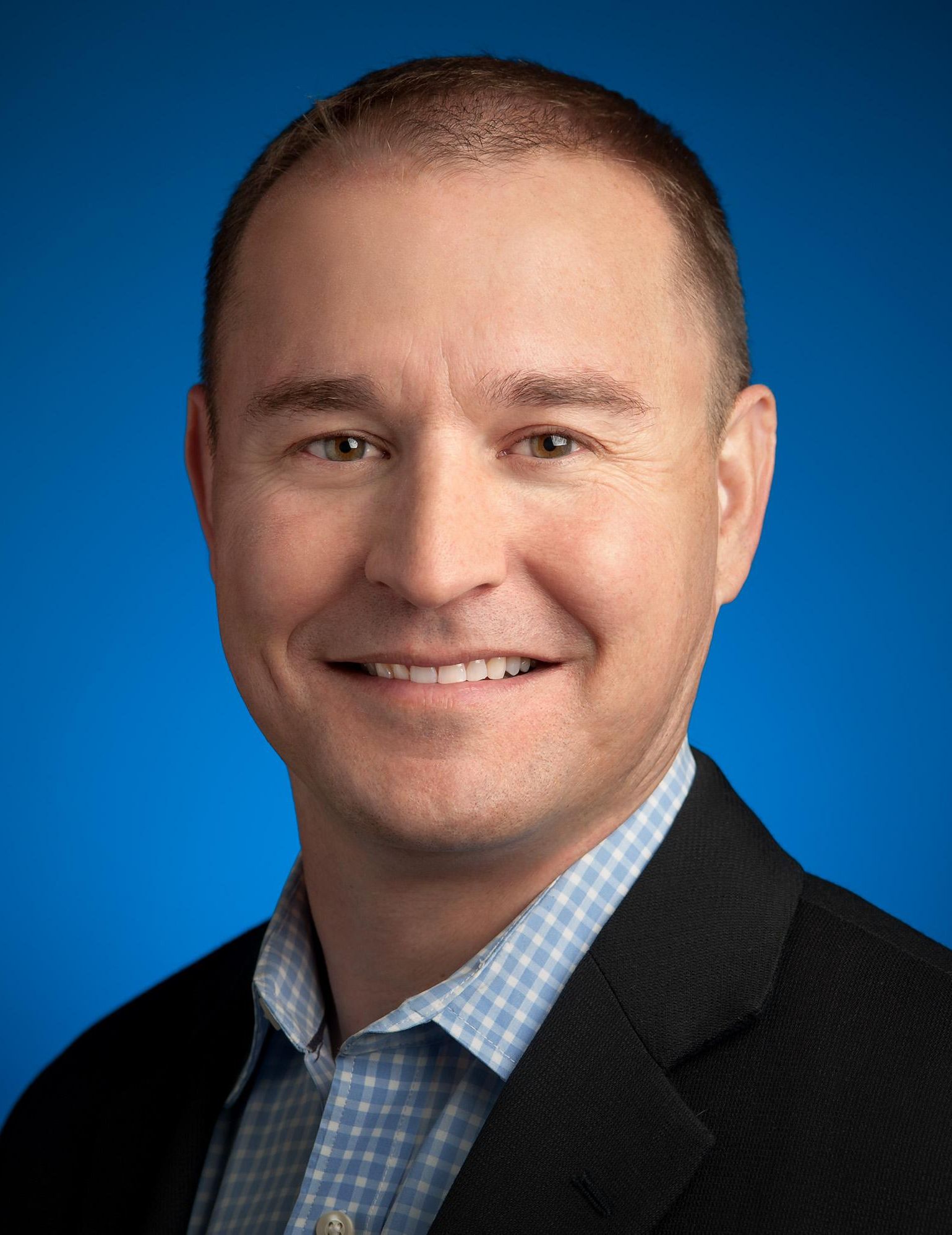 Elevation Ventures Managing Partner Neal Rickner.
Image courtesy of Neal Rickner
He also worked with what's known as "X," (formerly Google X), a research and development facility founded by Google, which now operates as a subsidiary of Alphabet.
"I've been through the ringer...up there," he said. "I learned the best I could from the best innovators in the world."
But it wasn't until Rickner did some serious reflection in 2020, that he decided to move back to Orange County. He had some informal conversations with members from Aliso Viejo-based Octane's team in 2017, but it didn't coalesce until 2020. Octane acted as the catalyst and facilitator, bringing in Sustain Socal. Elevation Ventures was formed.
Octane already has a track record in investing. In 2016, it partnered with Visionary Ventures, a VC firm that backs ophthalmology and aesthetic startups, which have a strong presence in Orange County.
The organization has both for-profit and nonprofit branches and serves SoCal's general technology and medical technology ecosystems—connecting people, resources and capital. One of its initiatives is a four-month accelerator program called LaunchPad that gives local founders access to a slew of advisors and resources.

Sustain SoCal is a hub of climate, sustainability and environmental experts, with a presence at UC Irvine's innovation center, The Cove. The network comprises thousands of experts; most have been involved with clean tech and/or climate tech for 20 years or more.
Elevation expects to make 15 to 20 investments from this first fund, over the next two to three years, Rickner said. Even before the first close of the first fund, expected this summer, Elevation is already writing checks through a type of investing known as a special purpose vehicle. Typically set up as an LLC or limited partnership company, SPVs make a single investment into just one company.
Rickner, Octane CEO Bill Carpou and Sustain SoCal CEO Scott Kitcher put together a mission statement for their new venture firm in the fall.
"The three of us bring together the core ingredients for a VC fund to succeed," he said. "And, we complement each other well. We have different networks and skill sets, but we're mission-aligned and collectively-aligned."
The team hopes to raise around $20 million by the summer. It's raised just over $10 million so far, Rickner said.
"The first commitments are all from SoCal and know Octane or SoCal well," Rickner said, adding that they're targeting high net-worth individuals and family offices.
Elevation recently also brought on longtime climate technology investor Rachel Payne and former Seeder Clean Energy co-founder Alex Shoer.
Early Investments
Elevation's first investment, for which it raised more than $1 million, was in Los Angeles-based Veloce Energy. The startup runs a software platform and installation system to enhance the move to a decentralized, distributed energy grid that enables anyone to trade electricity on its networks.
Rickner said companies like Veloce can accelerate the shift to these decentralized power systems "faster and cheaper" than enormous electricity providers.
In late April, the firm made its second investment (also through an SPV) in Carbon Collective.
The Alameda-based startup enables employees to use their retirement funds to fight climate change by divesting from companies that contribute to climate change and to re-invest in companies working to combat the climate crisis.
"Venture deals move quickly," Rickner said, in explaining why he opted to raise money quickly via SPV rather than waiting for the fund to close. "These first two deals were great opportunities. We had special access, and we didn't want to pass them up."
Rickner declined to disclose the amount of either investment.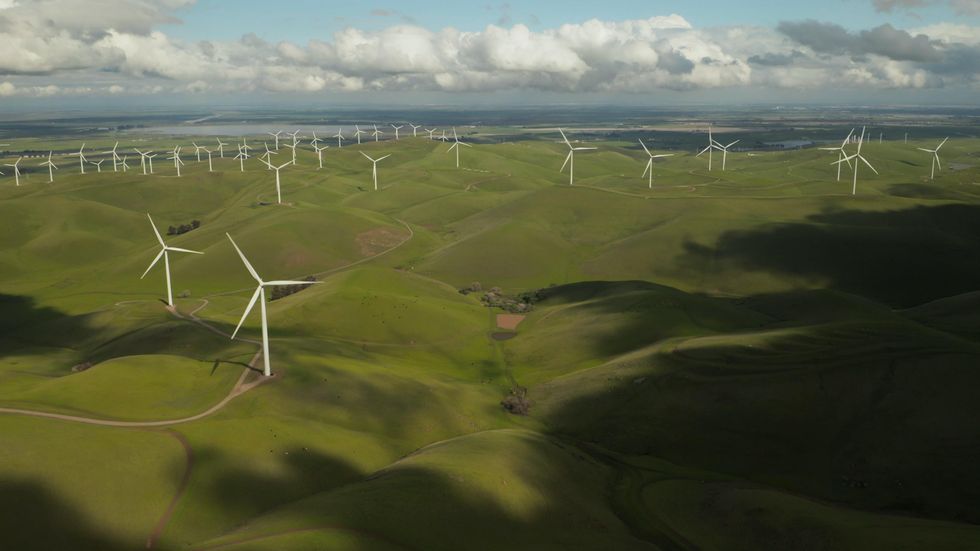 Photo by Tyler Casey on Unsplash
Next Industrial Revolution
It wasn't an easy decision to leave Silicon Valley.
"Part of the allure for me was [the opportunity to] work on something I've been passionate about for a long time," Rickner said.
He credits the pandemic and lockdowns that followed with inspiring him, like many others, to reflect on what was important.
"A lot of people woke up and decided we had to take better care of our environment, that climate change was happening," he added. "When you take time, you realize there are more floods and fires and extreme events, and it became personal to a lot of folks."
Elevation will have plenty of opportunities to invest close to home, Rickner noted. Orange County is home to some of the biggest names in electric vehicles, including electric pickup truck maker Rivian Automotive, which is headquartered in Irvine.
But it will also have local competition. Laguna Beach-based Keiki Capital launched in 2017 to invest in climate tech startups at the pre-seed and seed level.
Rickner sees the time we're living in as a transition into the next industrial revolution—and he sees opportunities.
"90% of the world economy, as measured by country GDP, has committed to net zero," he said, referring to several nations' pledges to move to power sources that are carbon neutral.
More than half of the world's corporate and financial institutions, as measured by revenue and assets under management, have committed to a net-zero approach, he added.
"The previous industrial revolutions produced many billionaires," Rickner said. "And this one will do the same."
Deirdre Newman
Deirdre Newman is an Orange County-based journalist, editor and author and the founder of Inter-TECH-ion, an independent media site that reports on tech at the intersection of diversity and social justice.
02:00 AM | February 13, 2023
Photo: Astroforge
One of the most-used elements in industrial work on Earth is disappearing.
Popular for industrial use because of its resistance to corrosion and heat, platinum sells for over $1,000 an ounce and is in everything from wedding bands to medical devices to a number of auto parts.
And retrieving what little of the element does remain, will only exacerbate the ongoing climate crisis – resource extraction was the source of half the world's carbon emissions and 80% of its biodiversity loss in 2019 and that number has likely only risen.
The problem's been known for awhile; back in 2016 the Massachusetts Institute of Technology predicted demand would outpace supply of platinum and palladium. At that time, the college estimated we'd run out of platinum by 2050, a mere 27 years from now.
There's also the issue that what platinum remains is in the hands of powers adversarial to the U.S.
Russia accounts for up to 30% of the world's palladium supply, and up to 10% of its platinum, and its war in Ukraine has pushed export prices higher. MIT also estimated that China, another stockpiler of industrial metals, could stop selling its platinum stores to the greater globe as soon as 2034.
So what is there to do?
The answer could lie thousands of miles from our planet, in deep space, according to Astroforge CEO and former Virgin Orbit veteran Matt Gialich. Gialich is certain that in the near future, it'll be commonplace for companies to operate refineries in space that can sort and send back elements crucial for construction on earth.
"We know that these concentrations are super high in space," Gialich said. He said Astroforge is starting with platinum metals, but it does have "a future roadmap that's much, much bigger than that," but wouldn't share more about what other materials the company hopes to mine in space. It's reminiscent of the old California Gold Rush – the minute you tell someone there's platinum in them there asteroids, others with means will want to rush in first.
Astroforge is developing technology to mine and refine minerals in deep space. The company will face a vital test in its mission to mine asteroids for minerals this April, when it tests its in-space refinery technology for the first time.
In particular, Astroforge is looking at retrieving palladium and platinum from asteroids. The shrinking store of these metals makes it easier to understand why going to space to mine more might not be such a far-fetched plan.
Gialich pointed out the emissions problem and noted, "part of that is platinum group mining… not all, but a big part of it. When it comes to mining metals, there's just no way to solve that; you can do things to reduce it, but we're running out of ore on the earth as we continuously mine."
He noted that a while ago, it wasn't feasible to undertake these sorts of missions, but said that mission price continues to drop as more companies enter the private space race and offer rideshare missions for lower and lower costs.
"As we continue to run out of ore and as access to space becomes cheaper, we think we're actually past the inflection point of when this makes more economic sense to do," Gialich said.
But, it'll take a lot of cash and crafty partnerships – NASA spent $800 million to retrieve only 60 grams during a similar project. Two other space mining firms, Planetary Resources and Deep Space Industries, were bought out before reaching their goals. This is why Astroforge raised $13 million in May, but it'll likely need much more than that for future missions and anticipates future fundraises. Gialich wouldn't disclose if Astroforge has any customers signed up for future missions or to buy space ore yet.
This upcoming mission in April will see Astroforge's small in-orbit refinery hitch a ride to space on SpaceX's Falcon 9 rocket, in partnership with British small satellite launcher OrbAstro. The plan is to test the refinery capabilities in space first by supplying the refinery with an "asteroid-like material" (so, a rock, but not an asteroid) that the tech will then vaporize and sort into its elemental components while in orbit. It's a vital test of if the refinery can function in space, and if all succeeds, a critical part towards Gialich's overall mission – becoming the first company to successfully mine asteroids.
"We have gone to asteroids before," Gialich said. "We've landed on them, we've taken samples from them, we've done every step of the way, scientifically, multiple times. We just haven't added that refining piece in, but that is actually very simple. You can prove that out on Earth, there's not a big difference [in space]."
And Gialich really, really wants to be first. After all, whoever is,will have their pick of lucrative contracts as other private and public players rush in to gather up their share of the valuable asteroid minerals. NASA is leading a mission to explore an asteroid that some have joked could be worth $10 quintillion.
"We're going to be the first commercial company to explore that frontier," he promised. "There's enough space out there for a ton of companies to exist and be successful. We're still going to do it first."
That, of course, remains to be seen. The SpaceX launch doesn't yet have a window open. But when it does, it'll be a crucial test of Astroforge's system. And, it could eventually lead to an overhaul of our centuries-old mining system that might very well one day help the planet. At least, that's Gialich's overall goal.
"We're going to save the planet, and to save the planet we need to have big, audacious ideas that really solve a critical problem we have on Earth, and we have a resource problem on Earth," Gialich said. "Now that we're a globalized world, there's nowhere else to grow. There's not an option here, this has to be done."
Samson Amore
Samson Amore is a reporter for dot.LA. He holds a degree in journalism from Emerson College. Send tips or pitches to samsonamore@dot.la and find him on Twitter @Samsonamore.
https://twitter.com/samsonamore
samsonamore@dot.la
Samson Amore
According to a Forbes report last April, both the viewership and dollars behind women's sports at a collegiate and professional level are growing.
In 2022, the first 32 games of the NCAA tournament had record attendance levels, breaking records set back in 2004, and largely driven by the new and rapidly growing women's NCAA tournament. WNBA openers this year saw a 21% spike in attendance, with some teams including the LA Sparks reporting triple-digit ticket sales growth, about 121% over 2022's total. In 2023, the average size of an LA Sparks crowd swelled to 10,396 people, up from 4,701 people.
Women make up half the population, but "also 50% of the folks that are walking into the stadium at Dodger Stadium, or your NFL fans are just about 50% women," noted Erin Storck, a panelist and senior analyst at Los Angeles-based Elysian Park Ventures.
Storck added that in heterosexual households, women generally manage most of the family's money, giving them huge purchasing power, a potential advantage for female-run leagues. "There's an untapped revenue opportunity," she noted.
In the soccer world, Los Angeles-based women's soccer team Angel City FC has put in the work to become a household name, not just in LA County but across the nation. At an LA Tech Week panel hosted by Athlete Strategies about investing in sports, Angel City head of strategy and chief of staff Kari Fleischauer said that years before launching the women's National Women's Soccer League team, Angel City FC was pounding the pavement letting people know about the excitement ladies soccer can bring. She noted community is key, and that fostering a sense of engagement and safety at the team's home venue, BMO stadium (formerly Banc of California Stadium), is one reason fans keep coming back.
Adding free metro rides to BMO stadium and private rooms for nursing fans to breastfeed or fans on the spectrum to avoid sensory overload, were just some of the ways ACFC tried to include its community in the concept of its stadium, Fleischauer said. She noted, though, that roughly 46% of Angel City fans are "straight white dudes hanging out with their bros."
"Particularly [on] the woman's side, I'd like to think we do a better job of making sure that there's spaces for everyone," Fleischauer told the audience. "One thing we realize is accessibility is a huge thing."
Samson Amore
Samson Amore is a reporter for dot.LA. He holds a degree in journalism from Emerson College. Send tips or pitches to samsonamore@dot.la and find him on Twitter @Samsonamore.
https://twitter.com/samsonamore
samsonamore@dot.la