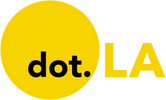 Get in the KNOW
on LA Startups & Tech
X
Camay Abraham
Camay Abraham
Camay Abraham is a journalist, researcher, and a freelance reporter for dot.LA. She covers fashion, tech and culture and has previously written for Glossy, i-D, Dazed and Screen Shot, among other outlets. She has an MA in fashion psychology from London College of Fashion and has been interviewed by Vice and ABC Australia for her work in fashion and well-being. Pronouns: she/her.
Few industries are as tangled with buzzwords as the fashion industry. Clothing brands, rightly concerned about their tremendous effects on the environment, are eager to call their collections "green" or "sustainable." But making tangible changes in how clothing is produced and distributed has been a struggle.
On Tuesday, L.A.-based startup Ambercycle announced it raised a $21.6 million Series A round to try to tackle the problem. The funding comes from fashion heavyweights including H&M (which has used its technology in recent collections) and online fashion and shoe retailer Zalando, among others. It will go to ramping up production of the company's fiber regenerative technology, which it created and piloted in a manufacturing plant downtown.
Ambercycle co-founders Shay Sethi and Moby Ahmed are scientists and former UC Davis college roommates. The two see themselves as different from traditional fashion or manufacturing founders – and other research-based innovators.
"Traditionally, people have always thought, 'here's an interesting technology, how do we craft a story around it?'" Instead, Sethi says, Ambercycle "start[s] with the products that we would really like to see and then work backwards into the technology. We develop, do research and engineering that way instead of starting in the lab."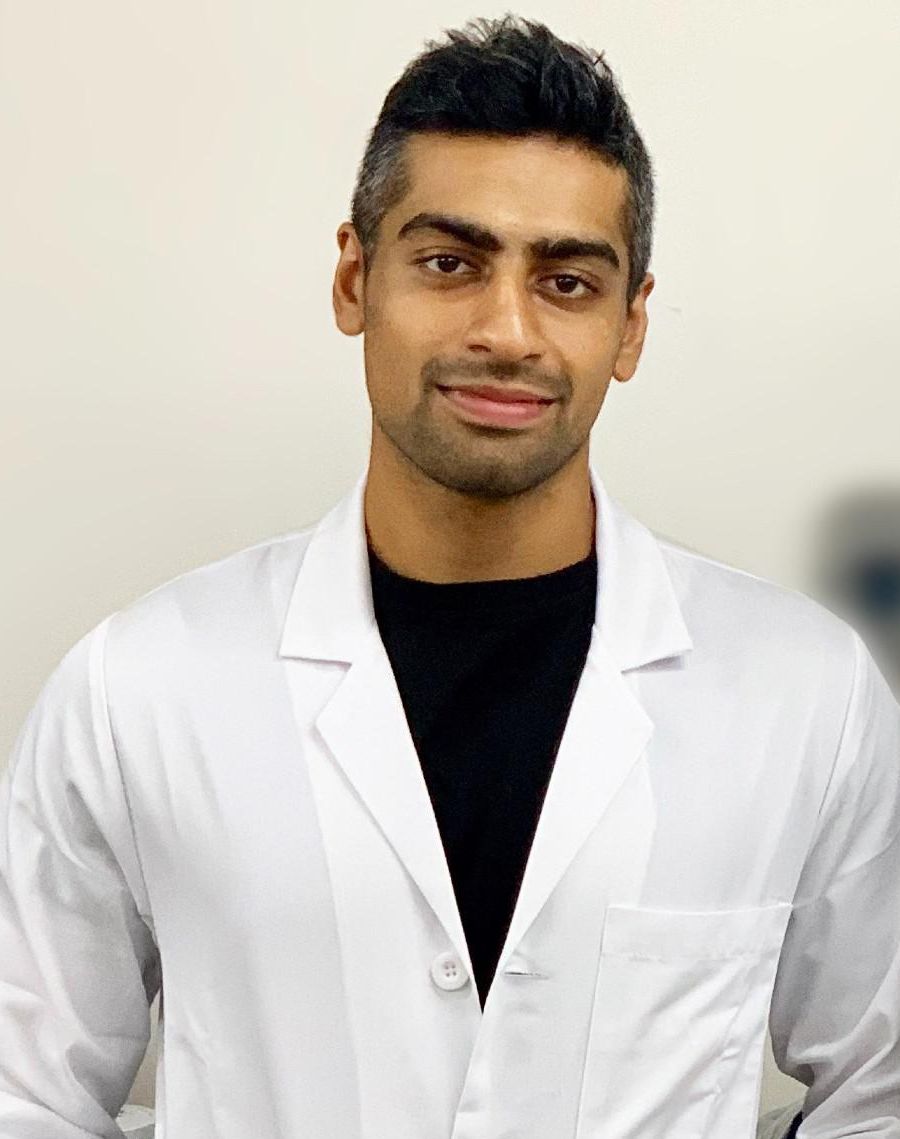 Ambercycle CEO and co-founder Shay Sethi
Their technology is able to break down the components of clothing to its basic polyester materials, separating its natural fibers and dyes, and creating a new material in the process, which they call cycora.
"We imagined a technology that could take an old t-shirt and turn it back into the yarns required to make that green t-shirt again," he adds. "Anything that's in your closet today – like yoga pants or dress shirts – that's traditionally made of polyester can be made with cycora."
Sethi and Ahmed started their company in San Francisco in 2015, then moved it to Los Angeles' garment district two years later, looking for a manufacturing hub close to a center of innovation.
"We felt like this is a really good nexus for innovation, fashion – as well as material sciences," Sethi says. "There is a very strong industry and a very strong familiarity with manufacturing so we felt it was a perfect blend. Also we grew up in California and didn't want to leave."
We chatted with Ambercycle co-founder Shay Sethi about his company's journey, its new funding and how it plans to get beyond buzzwords in planning a sustainable future for fashion.

What are the biggest challenges to the fashion industry?
When we consider the future of humanity, there's a couple key things that need to change. The big one is – given that consumption will not decrease – the reliance on natural resources will put a strain on the way in which we can live on this planet. So in order to change that, we need to take advantage of these traditionally viewed as waste streams and turn them back into new resources. So the future upstream will be all of these textile materials that are in our closet. But it's not really easy today to throw away or recycle our old garments.
We need to be able to have a low-friction way to throw away our garments and have them go back into a circular system. If we can tell a transparent and traceable story to a person, then brands and retailers will start to care.
Why is it so hard to recycle clothing currently?
So let's talk about our clothing. They are mixtures of different fibers – polyester and cotton, as well as dyes, additives, zippers, tags and stains – when they're at their end of life. We can't really recycle those materials, because they're these complex, intimate blends. Recycling has really struggled as a business, and also as a solution to waste, because you can't create a high quality product from those materials once they are at their end of life.
How is Ambercycle different from other recycling processes?
Most recycling processes are shredding or very simple mechanical processes. You can turn a t-shirt into pillow stuffing in a similar way that you can turn paper into a sort of grey newspaper and then downcycle it; The same thing happens with textiles.
The Holy Grail is really being able to turn an old t-shirt into a new t-shirt. So over the past five years, we've developed technology that takes these mixtures of materials that have dyes and additives, put them through a process, and make the base raw materials needed to make those same yarns. This goes in line with what's traditionally known today as circular economy where you can reuse materials, again and again.
Will Ambercycle always be focused on apparel?
Right now our focus is on apparel.
We have a couple of luxury clients that are really interested in transitioning to circular systems. Over the next couple of years, we're going to be able to talk about those, but the major message we want to help shed light on is that every year, over 120 billion garments go to landfill. We need to, as a fashion industry, transition to a circular system. It's [not] just one or two companies that can do things; Everyone as a whole needs to adopt a new ecosystem, where things are being reused in supply chains over and over again. It's very important for this transition to involve all verticals in the power supply chain. The demand for these materials is already so high. So people already care. I think we're just trying to figure out the logistics of the society right now.
There's a lot of possibilities when you think about it. You can imagine this being transformed into a system that can take other materials as well. I think we're excited about the possibilities in the future but I'm really focused on the textile-to-textile stories today.
What do you plan to do with your recent funding?
We're trying to scale up the number of projects we're doing with different companies across the apparel industry that will require a lot of manpower or womanpower. That's a key gap we need to fill. A technology like ours that uses sort of molecular separation technologies, that advanced material science requires a sort of scale before you can really start to see the fulfillment of these contracts.
It's very easy to make a couple of t-shirts, but it's very hard to make millions and millions and millions of kilograms of stuff. We're going to be scaling up production of one of our main materials today, cycora. Demands are already way through the roof. I felt like right now was the right time to raise external capital to accelerate that plan.
This interview was edited for clarity and brevity.
From Your Site Articles
Related Articles Around the Web
Born and raised in South Central Los Angeles, Guadalupe (Loopé) Tlatenchi has worked in many areas of L.A.'s fashion industry for the past 10 years, first as a freelance patternmaker, then as a designer.

The city is home to one of the top fashion manufacturing capitals in the U.S. where over 40,000 garment workers work in sometimes dirty and dangerous factories, producing garments for as little as $6 a piece. A new state law, passed in October of this year called the Garment Workers Protection Act seeks to change this by eliminating the pay-per-piece system and compensating garment workers with an hourly minimum wage.
Tlatenchi's experience in the industry has given her unique insight into these darker areas of the industry.
"I decided that... if I didn't want to be around that, but I still wanted to do fashion, I needed to create something on my own," she says. "Sometimes, if you're not seeing a change, you kind of have to be the change and set an example for people."
GTLA, her company, is a fashion design studio and manufacturing house that provides services for brands -- including Tlatenchi's own brand Loopé. The company helps brands and designers at every stage of the production process, from design and development to apparel manufacturing.
Initially bootstrapped by Tlatenchi herself , GTLA was able to raise funding with the help of diversity-minded coalition PledgeLA. Tlatenchi also participated in entrepreneurial accelerator Grid 110,
We spoke with Tlatenchi about the future of GTLA and fashion manufacturing in Los Angeles and her hopes of creating a model of a post-pandemic fashion industry that is driven by community, sustainability and social equity.
Guadalupe (Loopé) Tlatenchi at her factory in Downtown Los Angeles.
What is GTLA's business model?

We are a multiservice apparel company -- we are manufacturers, a fashion house and a design studio. My company is still small, we have 10 employees, so we do many things. We develop designs, do fittings, sample making and garment production, basically we do everything internally. Some manufacturers consider themselves in-house, but they will subcontract, meaning they do not produce in-house.
During COVID we had to stop our projects due to the fact that we were not considered an essential business. Shortly after I designed and developed a cloth mask due to the shortage locally. I began taking wholesale orders from clients, boutiques and building contractors. I then created a website and started selling the mask at retail. Since we were selling and donating masks, we were able to switch gears and become an essential business.
In November 2020 the mask sales began to decrease and I launched our in-house apparel brand called Loopé, a lifestyle brand for men and women that would bring new revenue and target the direct to consumer market. It is sustainably and ethically made as I didn't want to create a brand that made so much waste. I design with upcycled materials and did a made-to-order approach. We can get an order, cut it, sew it and ship it out.
What differentiates GTLA from other garment manufacturers?
What makes us different is our quality and the attention to detail that we put into our pieces, and our employees and clients. Our clients can go to our place, sit down and develop their collection, go through emails, get their fabric delivered, while we take care of the cutting, sewing, etc. We have already developed the garments in-house so we have created an efficient way to manufacture the garment. We also provide consulting for brands and startup designers -- teaching them about fabrics and where to source them, and introducing them to vendors.
It's an intimate connection. Even though they're not there in every step of the way, I definitely make them feel like they are.
Also I care a lot about our employees and not just about fast turnaround. I've always paid garment workers minimum wage or more and always encourage them to learn more skills in production. With the right training and the right people in a good place where they feel comfortable to learn different skills, not only does their skill level grow, but [so does] their pay. For example, I can have someone do samples rather than production; a sample is a better paid job than production. That's one thing that I tell them: "Don't feel like you have to do that [one job]. Let's do more, let's evolve together."
Obviously, we want to make money, but as far as our values, that's something that really separates us from any other manufacturers. If we weren't that way, we would be accepting any project.
What are your plans for the company in the near future and your plan for your fashion line?
I want to create a community and a place where designers can come to design and create their collections. Having designers care about who's making their garments and the people making the garments care about their work. On the manufacturing side, I want to integrate new technology and systems where we don't waste a lot of fabrics or material. I feel that's where it's headed.
New technology should not be looked at like we're replacing people, but more like we're making things easier for people.
Eventually I want to do wholesale, but only partner with boutiques that share the same values in ethical practices and sustainability. I still have a lot of work to do, but that's where I'm headed. I'm definitely connecting with the right people and I think that as long as I keep building those connections I will get there.
Loopé, the in-house brand, has now released three small collections and has seen growth in revenue and online presence. I plan on pushing this forward because the profit margin with the direct-to-consumer market is much larger, especially if GTLA is the foundation where it can be designed, developed and manufactured.
How would you describe your relationship with Grid 110 and Pledge LA and how they helped you with your company?
Grid 110 is an entrepreneurial accelerator program that I applied for and was chosen out of a few 100 people. It was a 12-week program where I was provided with mentorship and introduced to people and events that expanded my network and business know-how. Being in Grid 110 made me really look at the overall numbers and ask, "Does this make sense? Am I charging correctly?"
Although I have experience with pricing, it wasn't until I got into the program that helped me really analyze myself and the business. I had to consider if I'm paying minimum wage to our garment workers, then what is the price that I have to place to compete with oversea prices and have a profitable business. I'm still in contact with Grid 110 and it's community of founders.
Pledge LA is a business grant program that helped raise $25,000 in funding for us. When I received the grant, it was during COVID, so I used some of the funds to update our internal admin, for example, my assistant didn't have a computer at that time, so I bought her computer, I was able to get my licenses in order such as public health and garment manufacturing licenses, and I was able to use some of the funds for payroll. The funding from Pledge LA definitely helped us, at least helped me get more permits and be in compliance with the city and the regulations.
Having no money in the beginning and just starting with a manufacturing shop, it has been the relationships that I've built throughout my way and I feel now, with Grid 110 and Pledge LA, that the possibilities are unlimited. Like a new door has opened for me.
Due to the changes we have been going through, our staff started to decrease due to some being unable to adapt to the company changes. The staff also reduced because we are now budgeting on our overhead and adapting to new clients and new projects. This is where programs like Grid110 and Pledge LA help us so much with mentorship and community. So currently GTLA is going through a transitional period in the business.
This interview has been edited for clarity and brevity.
From Your Site Articles
Related Articles Around the Web