azure printed homes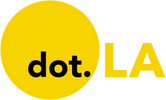 Get in the KNOW
on LA Startups & Tech
X
azure printed homes
Photo by Decerry Donato
Los Angeles has seen a rise in property technology (proptech) startups emerging over the last few years and the smaller players are beginning to take shape.
On Monday, at its home base in Culver City, 3D printing construction company Azure Printed Homes hosted a proptech meetup to kickstart L.A. tech week. A group of budding proptech founders shared successes, struggles and advice with those seeking to start their own companies. Renee Eng, anchor of Spectrum News 1 SoCal, moderated the discussion. Zuma co-founder Kendrick Bradley along with The BuildClub CEO and founder Stephen Forte shared the stage with Azure Printed Homes' Ross Maguire.
"We actually took our units to market earlier this year," Maguire said, "and we ran marketing ads for one week and we got picked up by various publications. This led to our pre-orders reaching up to 11.5 million which is spread across over 50 customers."
But with any success comes roadblocks. Maguire admitted that the startup has struggled with production lead times due to the spike in demand of their accessory dwelling units (ADUs).
For Zuma's Bradley, technology integration in the real estate space has been one of the biggest issues his team has encountered. The Santa Monica-based startup designs an AI leasing assistant for apartment complexes that aims to help property managers run efficient marketing.
"There's a lot of legacy players in real estate," Bradley said, "which makes it very hard to integrate and design futuristic solutions."
It's nothing new when companies that have long dominated the space reject or push back on new solutions.
While Bradley admits that there will always be pushback from so-called legacy players, he said that it comes down to having a really solid product and the ability to handle these customers.
Eng asked the panelists what advice they would give to an entrepreneur just starting out, and Forte quickly said that one must be flexible.
For example, Forte said that when he first launched his digital marketplace for building materials, it was based on the Instacart model that sold a variety of brands. Forte learned that nobody cared what piece of plywood showed up, whether it was from Martin Lumber or Home Depot. All that mattered to the customer was that the product arrived. So Forte took the feedback to his team and they rearranged the site to better cater to clients.
"Be highly convicted," Forte said, "but hold them loosely because many of your assumptions may be wrong." He also added that they should be willing to go along with the market.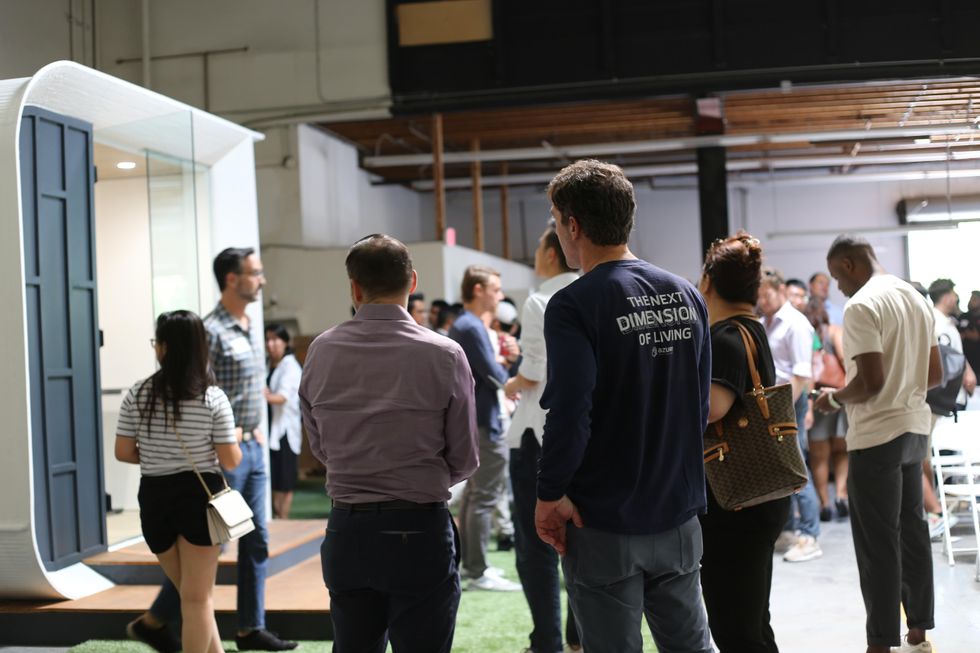 Attendees networking at Azure's Culver City headquarters after the panel. Photo by Decerry Donato
Photo by Decerry Donato
In the wake of the pandemic, remote work forced many people to convert their living and dining rooms into home offices, something that could be problematic in more cramped living situations. Enter Azure Printed Homes—a 3D-printing construction company that says it can build a backyard studio or accessory dwelling unit (ADU) out of recycled polymer plastic in under 24 hours, with the goal of alleviating dwellers' space constraints.
On Wednesday, the Culver City-based startup will publicly launch a $5 million campaign on the crowdfunding platform Republic, with the goal of raising new funds to increase its supply inventory and grow its 12-person staff. Co-founder Gene Eidelman told dot.LA that Azure was bootstrapped until last week, when it received an undisclosed amount of funding from two angel investors.
"As unfortunate as the pandemic is, trying to serve customers during a pandemic is what led us to this idea," Eidelman said.
Azure is the brainchild of Eidelman and his fellow co-founder and company CEO Ross Maguire. The construction industry vets (Eidelman previously worked for local home construction firm Houck Construction, while Maguire served as a construction manager for British giant Carillion) bonded over a passion for advancing sustainability in their chosen trade. The construction sector is one of the most energy-intensive industries in the world and responsible for 38% of global carbon emissions, according to a report last year by the World Business Council for Sustainable Development.
The pair launched Azure Construction in 2019, initially with the aim of building backyard additions and ADUs in a timely manner and with transparent pricing. But their interest in sustainability led them to the realm of 3D printing, which can be a significantly less resource-intensive method of construction. Maguire said they initially devoted their time to consulting with different 3D printing companies and figuring out which materials and printers they should use, as well as what the designs of their 3D-printed structures should look like. Azure Printed Homes was subsequently, officially born this April.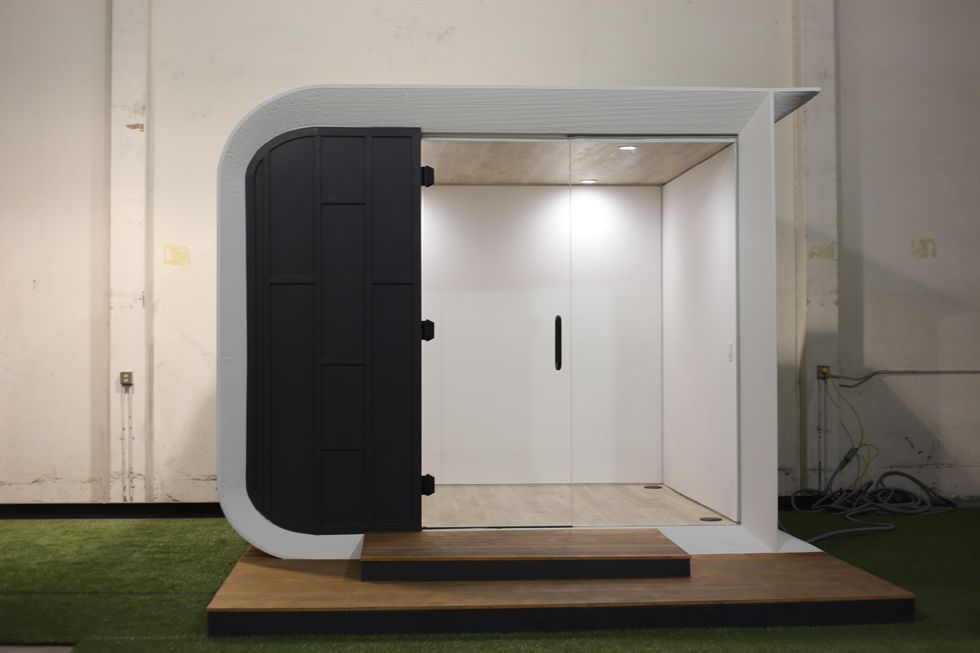 Azure's 3D printed ADU. Photo by Decerry Donato
The startup boasts that the materials used to 3D-print its structures are made of 60% recycled plastic, fiberglass, and an ultraviolet (UV) stabilizer that offers protection from the sun. A 120-square-foot studio starts at $24,000 (with the cost increasing with additional square footage), not including delivery fees and add-ons (such as solar panels and air conditioning) that can cost thousands of dollars more. Azure says that customers can expect the entire process—from their initial order to the final delivery and installation of the product—to take less than one week. The company is also using the crowdfunding campaign to unveil a new 180-square-foot ADU with a kitchenette for less than $40,000.
Most of the $5 million in crowdfunding that Azure is seeking will be allocated toward buying two more robotic printers to help boost its production capacity. Currently, the startup has one robot stationed at its factory that can print the walls of a 120-square-foot unit in less than 24 hours. By purchasing two more robots, the company will be able to produce three structures per day—a heightened pace that will help alleviate Azure's current 40-order backlog and the roughly 70 inquiries, on average, that it receives from potential customers each day, according to Maguire.
"The beauty of it seems to be that some people just love the way it looks," Maguire told dot.LA. "But then there's enthusiasts about the environmental aspect, and then people that love the technology of 3D printing."
From Your Site Articles
Related Articles Around the Web