Watch Our Startup Pitch Showcase Featuring Diverse and Underrepresented Founders in LA
Annie Burford
Annie Burford is dot.LA's director of events. She's an event marketing pro with over ten years of experience producing innovative corporate events, activations and summits for tech startups to Fortune 500 companies. Annie has produced over 200 programs in Los Angeles, San Francisco and New York City working most recently for a China-based investment bank heading the CEC Capital Tech & Media Summit, formally the Siemer Summit.
and
Sarah Favot
Favot is an award-winning journalist and adjunct instructor at USC's Annenberg School for Communication and Journalism. She previously was an investigative and data reporter at national education news site The 74 and local news site LA School Report. She's also worked at the Los Angeles Daily News. She was a Livingston Award finalist in 2011 and holds a Master's degree in journalism from Boston University and BA from the University of Windsor in Ontario, Canada.
Feb 03 2021

---
Unarmed
When Tony Rice II was 17, he was pulled over by the police, who pointed a gun at his head. He said his first reaction was to look over at his younger brother in the passenger's seat, terrified.
Years later, he was pulled over again and this time the officer asked him if he was on parole.
"Unfortunately, situations like this happen too often to people that look like me," Rice, who is Black, said. "And a part of me thinks I'm lucky because others weren't."
---
Rice told his story about what led him to found a company that developed a platform for government agencies to file and track complaints or compliments about police officers during dot.LA's most recent Startup Pitch Showcase Thursday that highlighted startups that have diverse and underrepresented leaders. Rice was joined by executives from three other startups, Kilo, Gleam Network and StartupStarter.
The startups were offered advice from judges Redonna Carpenter Woods, senior vice president and market executive at Bank of America, Ajay Relan, partner at Slauson & Co. and Camden McRae, co-founder and investor at Industrious Ventures about how to develop their pitch in the hope of getting funding. But the stars of the show was the startups themselves.
Rice said government entities, including police oversight agencies, can use the Unarmed platform on their websites for citizens to file complaints or compliments about police officers. The cases then enter into a dashboard where officials manage the case. Citizens are also able to track their case through the system.
"This is the real deal not just for people that look like you and I, but this is for the safety and wellness for everyone," Carpenter Woods said.
Rice is seeking $500,000 in funding to hire full-time employees.
Kilo
Amanda Bender, founder of Kilo, said it was her experience as a therapist and her relationships with male friends that led her to develop an app for men to track their emotional fitness. While she said the market is flooded with apps that focus on physical fitness, there is a lack of apps focused on mental health for men that speak directly to them.
"We've specifically designed Kilo for its core audience," Bender said. "We've created an app to transform men into happier and healthier humans."
The app, which is still in development, uses nine markers, like sleep, motivation, mood, workout and libido, where a user rates each marker to increase their own self-awareness and to receive personalized insights.
The company is seeking $600,000 in funding to hire full-time staff.
The judges were interested in how Kilo would market to men who might not be open to improving their mental health.
GLEAM Network
GLEAM Network is a nonprofit, volunteer organization that mentors and offers leadership training to underserved communities in the restaurant and foodservice industry.
Founded nine months ago by Sanjiv Razdan, former COO of Sweetgreen, GLEAM has ambitions to scale quickly and grow globally.
"The demand for our services is even greater than we anticipated and what's stopping us from global growth is funding," GLEAM's Rosemary Staltare said.
GLEAM is seeking $150,000 to fund a new technology platform that will help match mentors with mentees. With that money, it hopes to expand the number of mentees it works with to 500.
StartupStarter
Jose Barrera, founder and CEO of StartupStarter, sees opportunity with his social network for startups. All businesses are now internet businesses, he said.
"This is true whether you're trying to launch a mining company or a high-tech startup, the same principles apply that is you have to attract customers, convert customers, pay your employees, basically you have to open your computer, enter the grid," Barerra added.
The network has different membership levels for founders, service providers and investors.
Its goal is to democratize entrepreneurship through efficiency and convenience.
StartupStarter has begun working with startups because there is a single model, however Barrera also sees the business expanding to other verticals like restaurants because every business needs to know how to build a better website, for example.
Barrera is seeking $1.3 million in funding to develop a mobile app to expand to millions of users and to hire marketing staff.
About the Companies: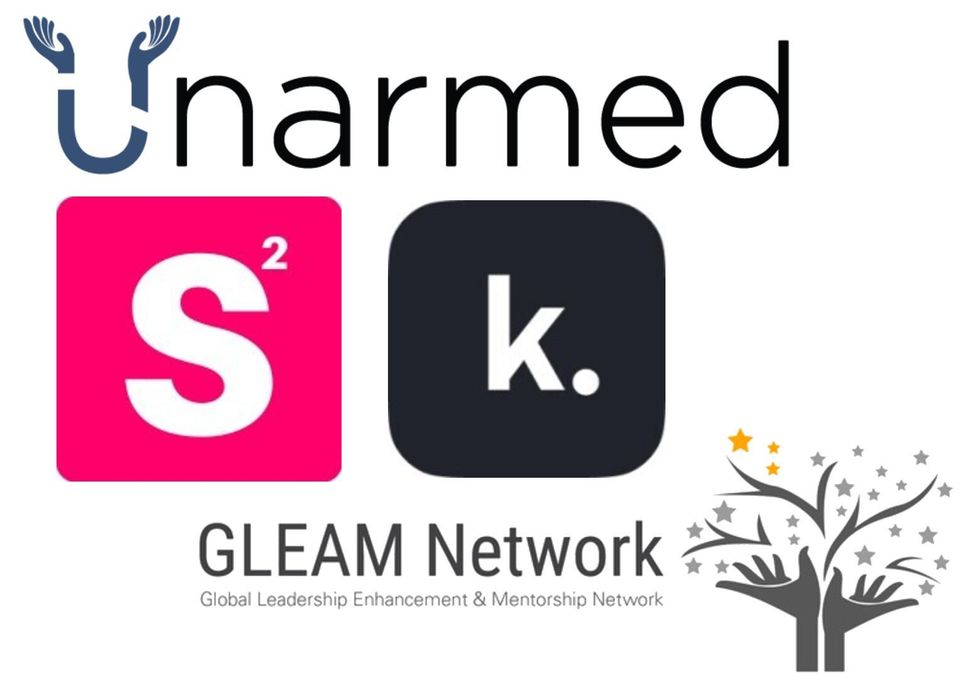 Unarmed is a technology company serving the public sector. Our mission is to create a safer world for all civilians. Our vision is to be the global leader in civilian-focused solutions. Our subscription-based, software as a service (SaaS) platform consists of an online portal where civilians can prepare, file and track their compliments and complaints ("cases") about law enforcement. Those cases then seamlessly flow into a dashboard, where oversight officials are able to manage the case until it is closed.
StartupStarter is a professional network for startups and the communities that support them. We are a collective of founders, investors, subject matter experts and service providers on a mission to make launching and scaling a successful business accessible to anyone. We're united by the idea that every business is now an internet business, and we strive to give the most user-centric and efficient experience by providing our members with the innovative resources, products, services or connections that best meet their needs.
GLEAM Network is a volunteer network whose purpose is to provide mentorship and leadership development to the underserved and underrepresented community in the restaurant and foodservice industry. With a bold vision to be a truly global and the most effective mentoring network in the industry, our organization provides low / no cost access to all programs, including executive leadership training, 1:1 mentoring and biweekly learning circles helmed by the industry's most inspiring leaders. At GLEAM we believe that everyone deserves the opportunity to learn from engaging with others and to build expertise in leading effectively.
Kilo is an app for men who want to be their best selves, an app to track emotional fitness with powerful data like quality of mood, energy, libido, relationships and sleep on a daily basis to unlock actionable insights and cultivate growth in order to improve happiness and mental health. Building better hu[man]s.
About the Judges: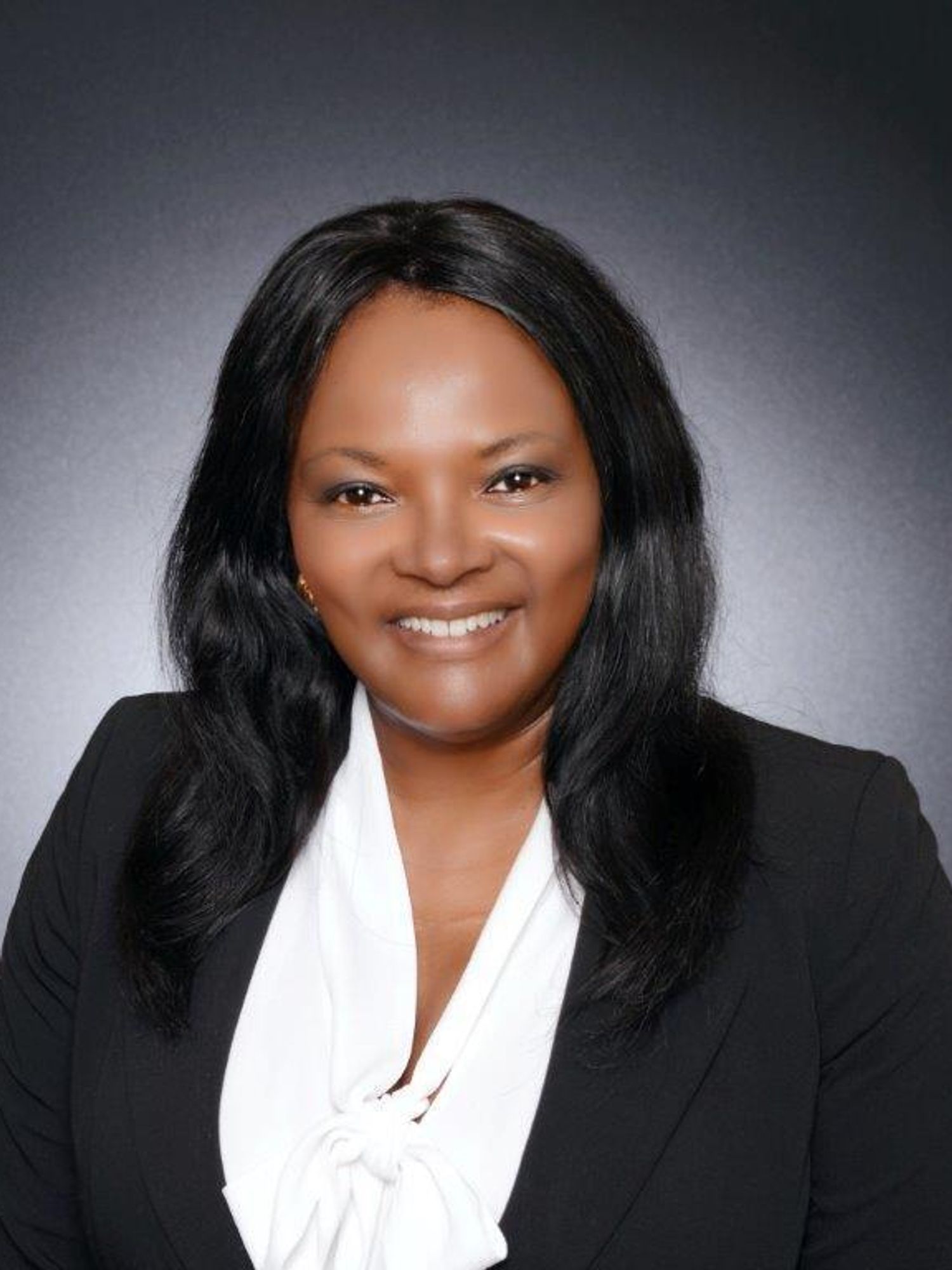 Redonna Carpenter Woods, senior vice president and market executive at Bank of America
As the SVP & market executive for the L.A. coastal market of commercial business banking, Redonna leads a team of financial professionals who deliver strategic, integrated financial guidance and solutions to companies with $5 million to $50 million in annual revenue.
Redonna has enjoyed a career in banking that spans over 35 years. She joined Bank of America Merrill Lynch in 2011. Prior to that time she held key leadership positions in SBA Lending, Consumer and Commercial Banking.
Redonna is the Executive Sponsor for Greater LA LEAD for Women and Multicultural Women Ready to Lead. She is also a member of the Black Professional Group (BPG), Power of 10, and the Black Executive Leadership Team (BELT). Redonna is an active volunteer in her community and has served in many leadership roles and as a member of several nonprofit boards. A few of these organizations include: The Wellness Community – Valley/Ventura, Moorpark College Foundation, Conejo/Las Virgeness Future Foundation, and United Way of Ventura County, Big Brother/Big Sister - Ventura County and YMCA, Thousand Oaks/Conejo Valley. Redonna is a current board member for Discovery Cube, LA and Greater Conejo Valley Chamber of Commerce.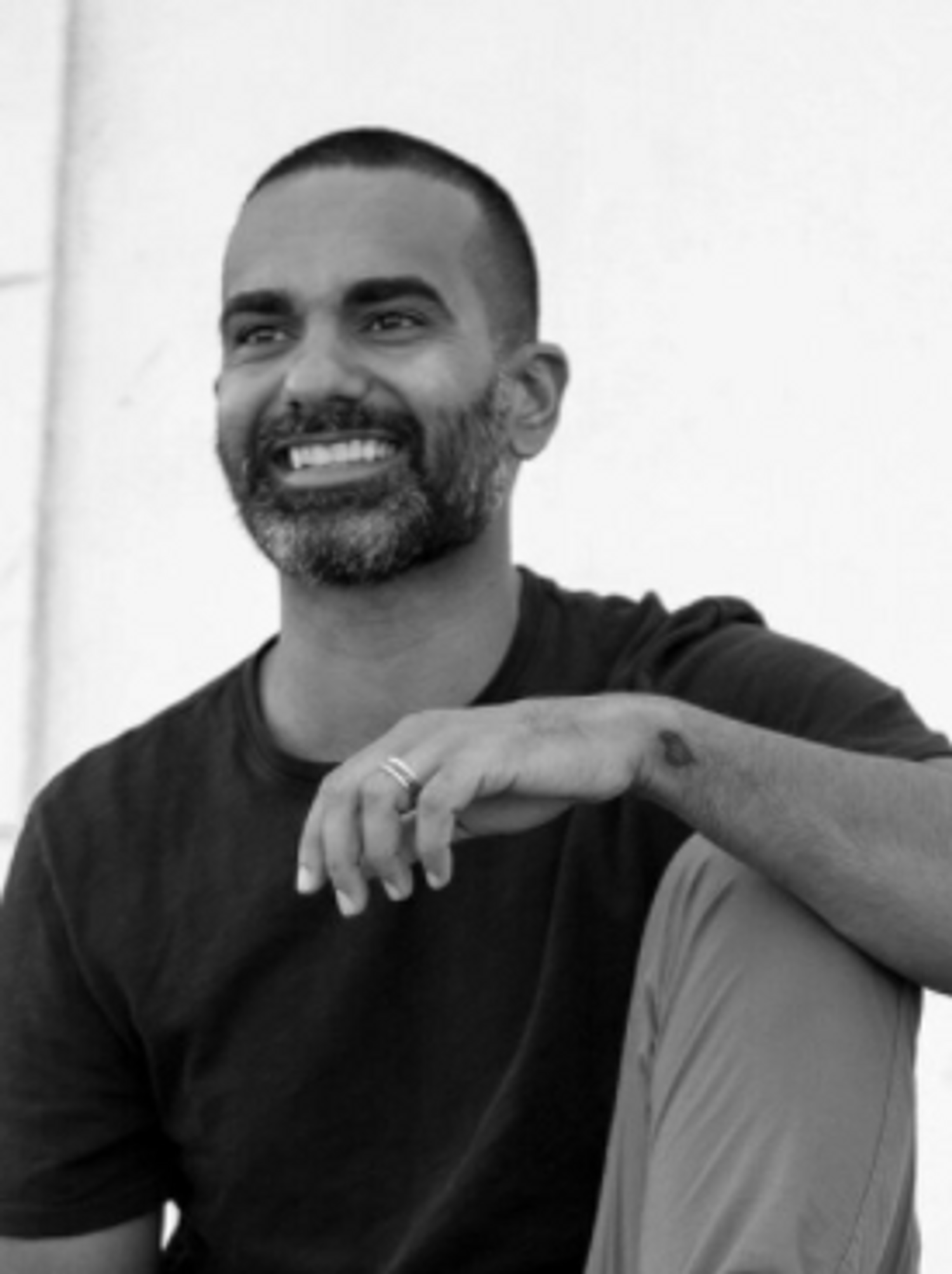 Ajay Relan, partner at Slauson & Co.
Ajay is an investor, entrepreneur, and community builder. Prior to Slauson & Co., Ajay was a founding partner at Queensbridge Venture Partners. With a keen focus on brand building and storytelling, Ajay's passion lies in identifying trends and engineering culturally relevant brands.
A lifelong Angeleno, Ajay has established a business portfolio grounded in community. His most recent collaboration, Hilltop Coffee + Kitchen, has become a staple, facilitating productivity and collaboration in diverse neighborhoods across Los Angeles.
In 2012, Ajay founded #HashtagLunchbag, a nonprofit program who's supporting feeding 150-plus cities around the globe. He went on to establish the Living Through Giving Foundation, a platform empowering the creation of programs engaging diverse groups of people to contribute to various causes in their local communities.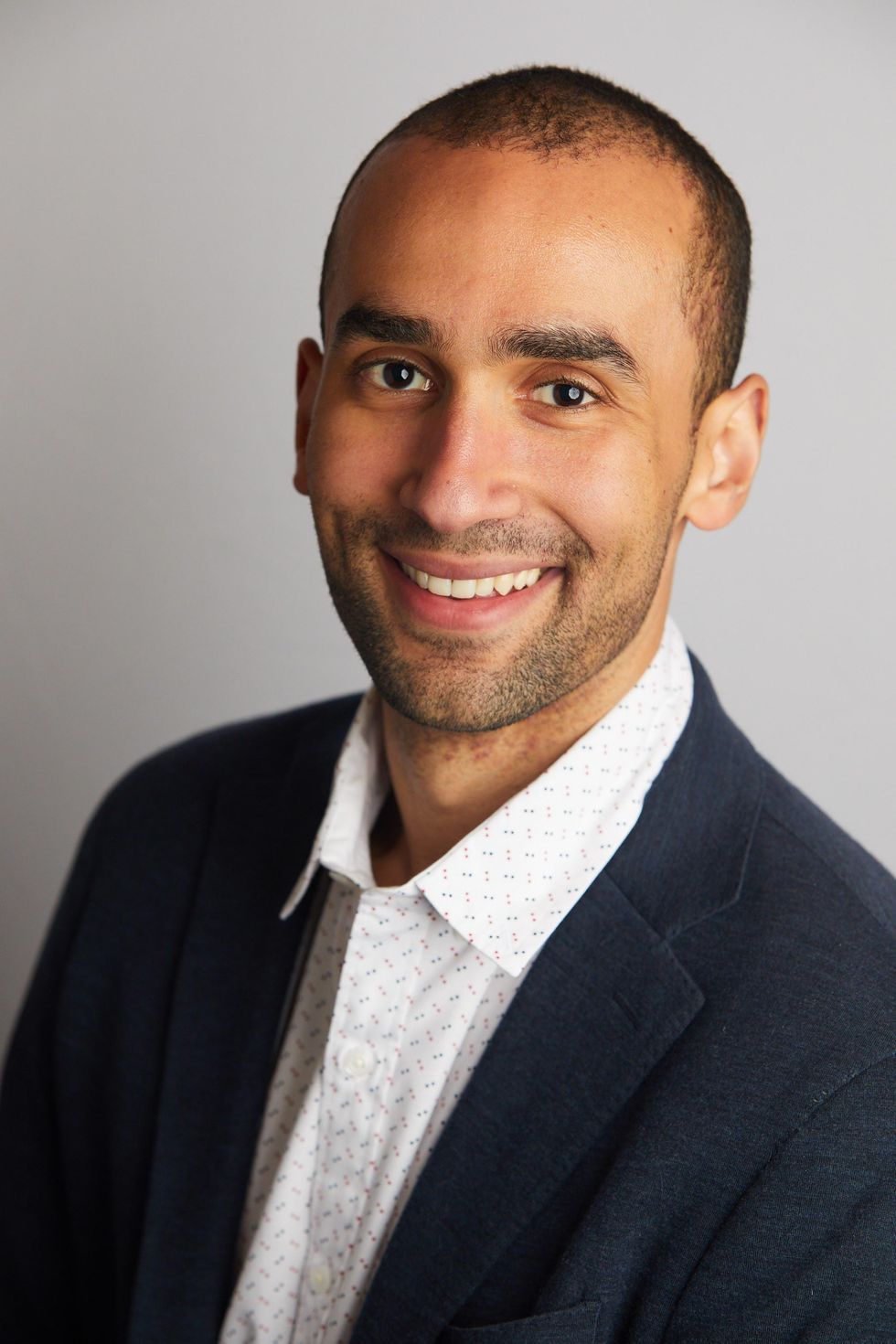 Camden McRae , co-founder and investor at Industrious Ventures
Camden McRae is a co-founder and investor at Industrious Ventures, an early-stage fund focused on industry transformation. He currently serves on the Executive Committee for BLCK VC, as well as the Stanford Angels & Entrepreneurs of Southern California. Camden co-founded a company that led him to become a Fellow at Lightspeed Venture Partners and he later worked as a Fellow at Alchemist Accelerator. Most recently, Camden was a principal at Noname Ventures. He received a BA in psychology from Harvard University and a JD from Stanford Law School.
Annie Burford
Annie Burford is dot.LA's director of events. She's an event marketing pro with over ten years of experience producing innovative corporate events, activations and summits for tech startups to Fortune 500 companies. Annie has produced over 200 programs in Los Angeles, San Francisco and New York City working most recently for a China-based investment bank heading the CEC Capital Tech & Media Summit, formally the Siemer Summit.
Sarah Favot
Favot is an award-winning journalist and adjunct instructor at USC's Annenberg School for Communication and Journalism. She previously was an investigative and data reporter at national education news site The 74 and local news site LA School Report. She's also worked at the Los Angeles Daily News. She was a Livingston Award finalist in 2011 and holds a Master's degree in journalism from Boston University and BA from the University of Windsor in Ontario, Canada.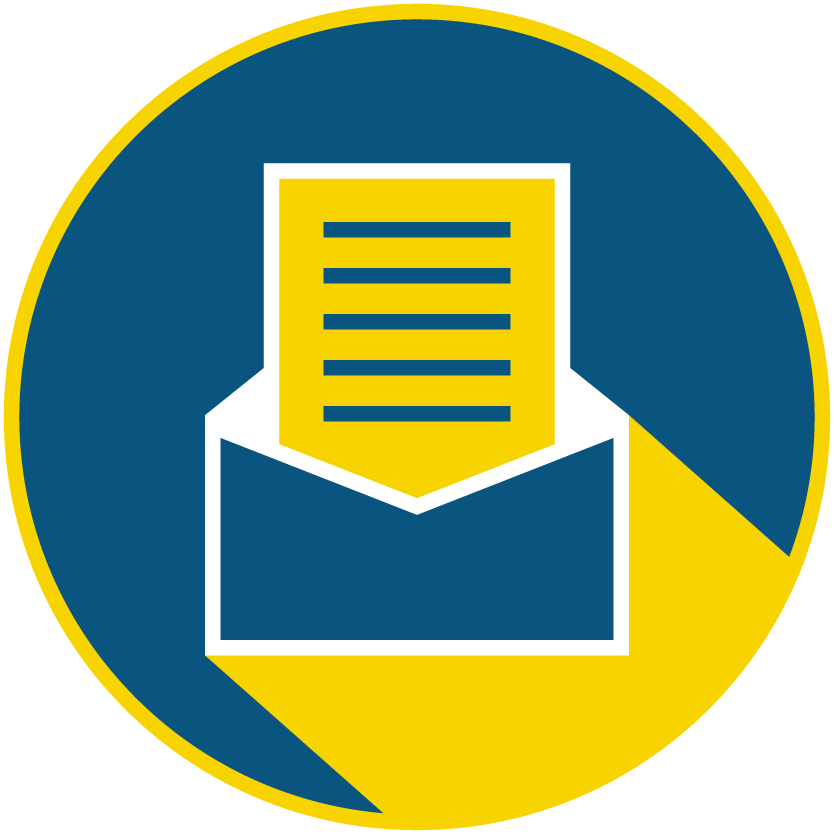 Subscribe to our newsletter to catch every headline.
Ara Katz, a serial entrepreneur and founder of probiotic company Seed tops our list. Katz found a niche in a multi-billion dollar industry, but she acknowledges that this past year has been especially tough for women, as the pandemic forced millions to drop out of the workforce.

"It is not lost on me what a privilege it is to be building a company as a female founder and mother given how impactful the pandemic and the past year has been on women and mothers in the workforce," said Katz. "My best advice to founders is to build with abandon — it is contagious, amplifying and makes it all meaningful."
Nationally, female-founded or co-founded companies earned less than 3% of all venture capital in 2020, according to data from Pitchbook. Although women founders say they still face issues of sexism and encounter more obstacles than their male counterparts, there are signs of improvement. In the first quarter of this year, women entrepreneurs reeled in $9.8 billion in capital investment nationally – an all-time high in quarterly investments over the past 12 years.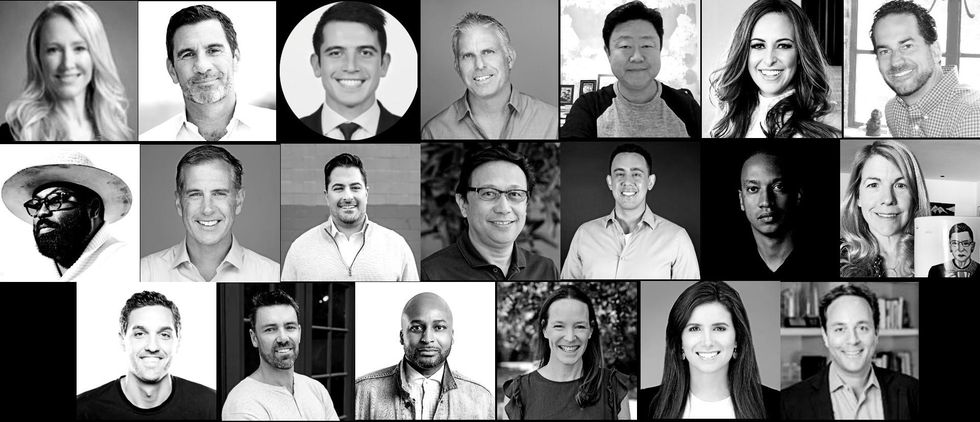 We asked L.A.'s top VCs to tell us which female founders they have their eyes on as part of our Q1 sentiment survey.
In Los Angeles, Long Beach and Santa Ana, $544 million was poured into female founded startups alone over that time.

Therese Tucker, founder of fintech company BlackLine, which also made our list, said that it's important for women to find people who believe in them as they build their companies.
"Don't be intimidated by condescension," Tucker said, "Look for people you can actually partner with who 'get' your business."
And just as importantly, founder of health platform Kensho, Krista Berlincourt, said stay true to who you are.
"It is not easy. And you'll be surrounded by men, so just find the people who get you and your vision, hold onto them tight, and go for it. Then remember that soft is strong. You don't have to 'crush it' to be successful," she said. "Be you. Be flexible. Soften. Grow. That's the only thing that has ever worked," Berlincourt added.
Here's the complete list: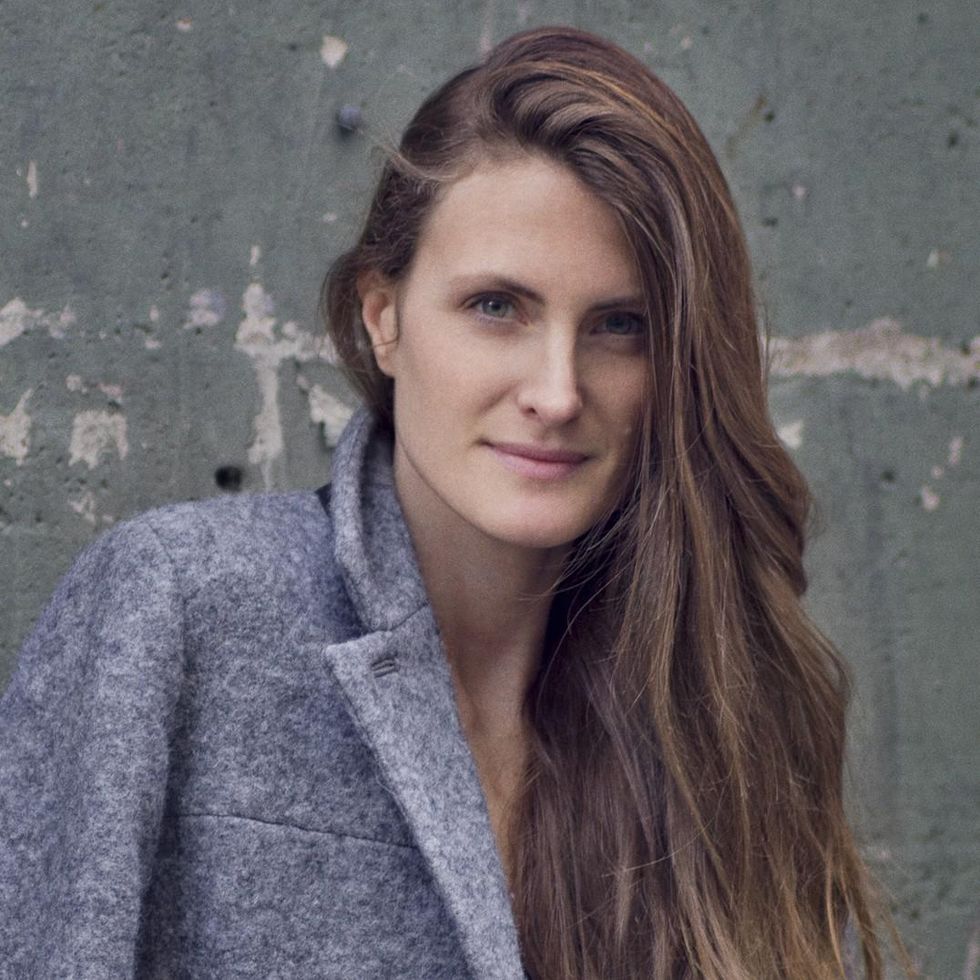 Ara Katz, Seed
Ara Katz
Ara Katz is the co-founder and co-CEO of Seed, a Venice-based probiotic company designed to improve health and digestion. Katz's experience as a breastfeeding mother led her to explore the importance of microbes and their impact on bodily health. Among other leading roles, Katz was co-founder and CMO of ecommerce marketplace Spring, which was sold to ShopRunner in 2018. She was also on the founding team of Beach Mint, an e-commerce company for fashion and lifestyle brands.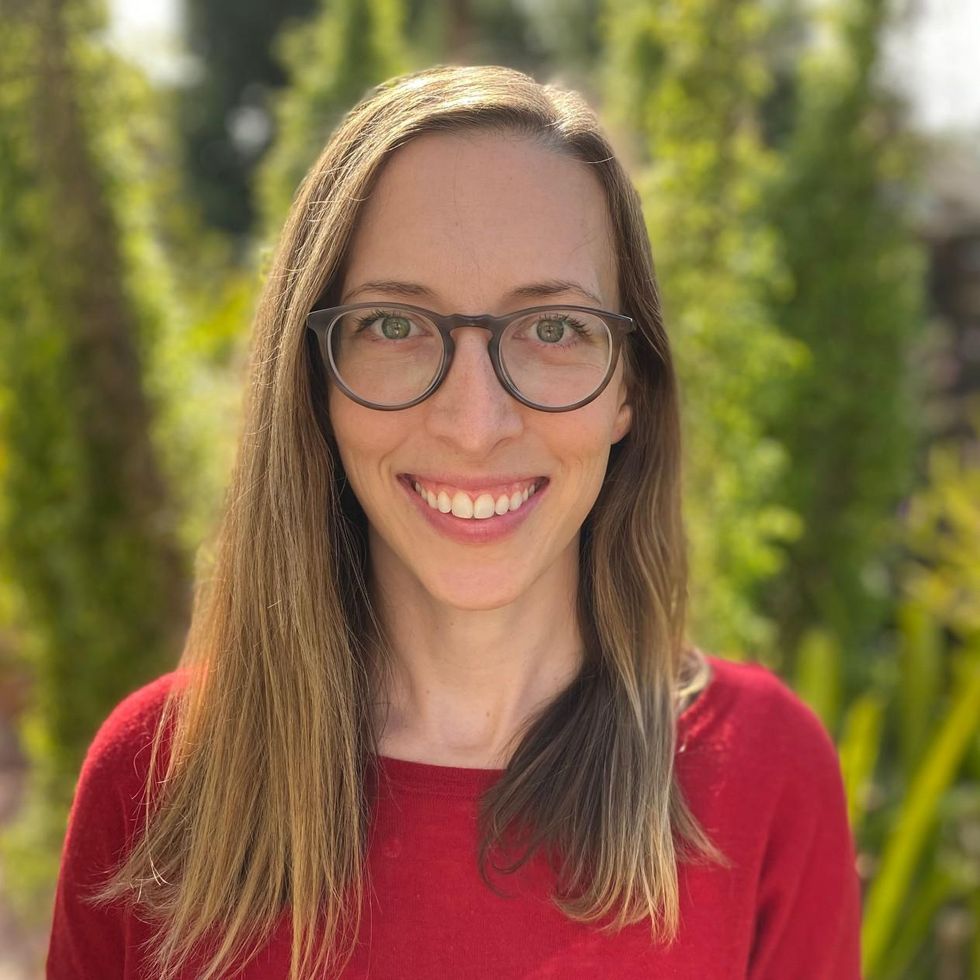 Claire Schmidt, AllVoices
Claire Schmidt
Claire Schmidt aims to empower workers through AllVoices, an anonymous reporting and management platform, which allows employees to report issues in the workplace. The LA-based company has raised a total of $4.1 million with investments by Crosscut, Greycroft, Halogen Ventures and dot.LA founder Spencer Rascoff. Inspired by the the MeToo movement, the platform lets employees alert management to problems like discrimination, harrasment, or work bias. Prior to roles at AllVoices, Schmidt was vice president of technology and innovation at Fox properties and senior director of giving at Thrive Market, an e-commerce platform for organic products.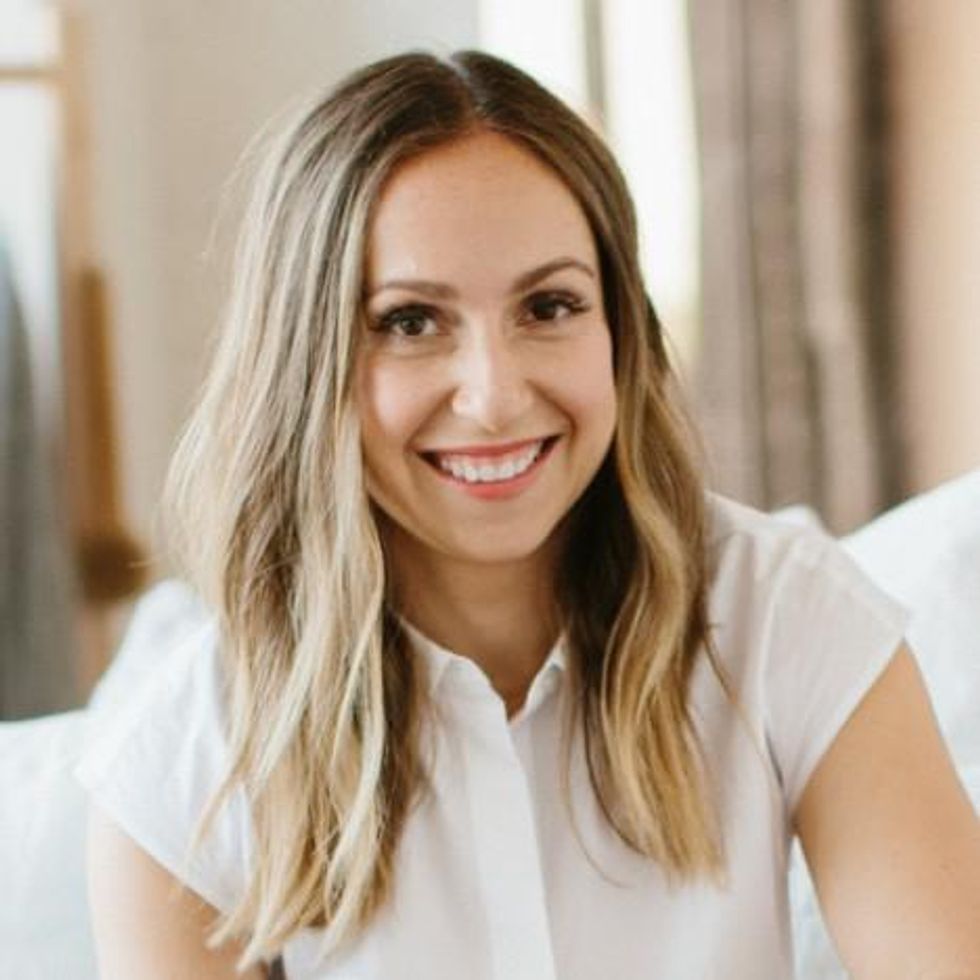 Ariel Kaye, Parachute
Ariel Kaye used her design and brand background to launch Parachute in 2014. Parachute is a direct-to-consumer bedding brand based in Culver City. The startup has raised over $47 million in funding to date with investments by H.I.G Capital, Jaws Ventures and Brilliant Ventures. The brand avoids chemicals and synthetics in their products putting an emphasis on sustainability.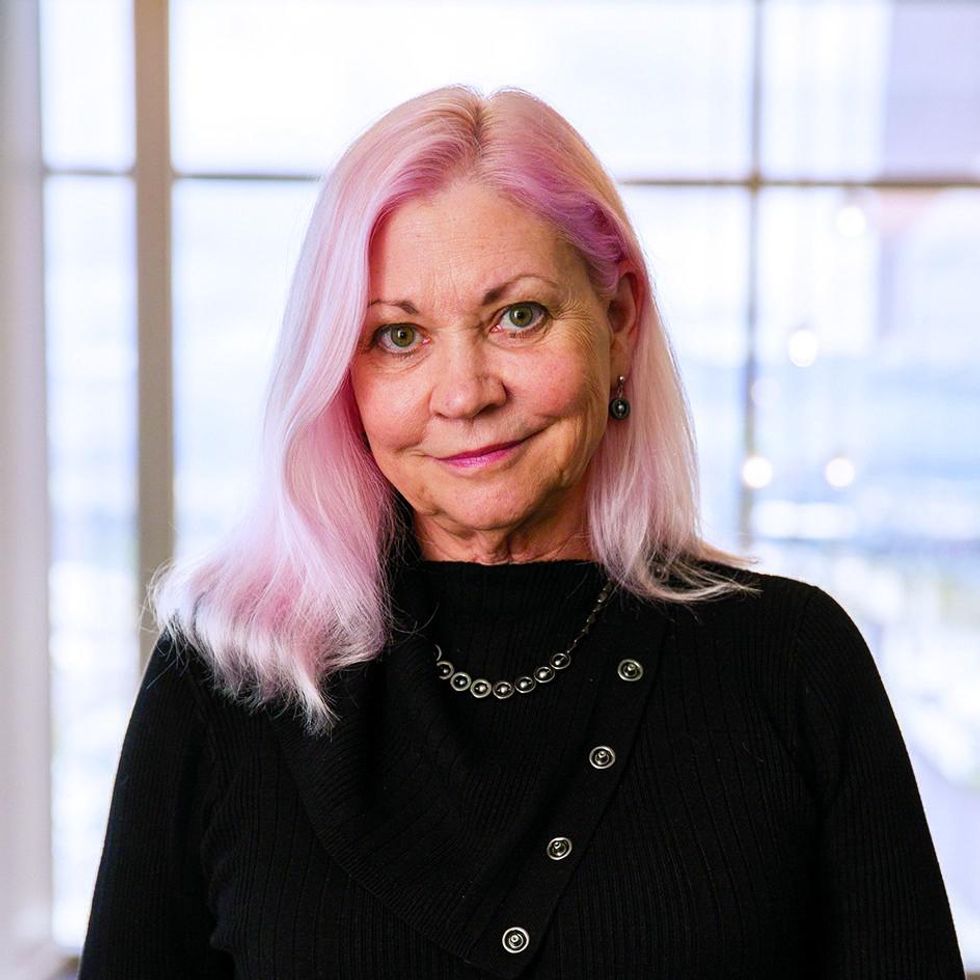 Therese Tucker, BlackLine
Therese Tucker is the founder and executive chair of BlackLine, an LA-based platform for accountants that takes on repetitive or complicated tasks. BlackLine pulled in nearly $352 million in revenues in 2020, and expects to grow that to at least $410 million this year. Ranked among Fortune's '50 fastest growing' women led companies in 2016, the company also received first place in G2's "Best Finance Products of 2021" ranking.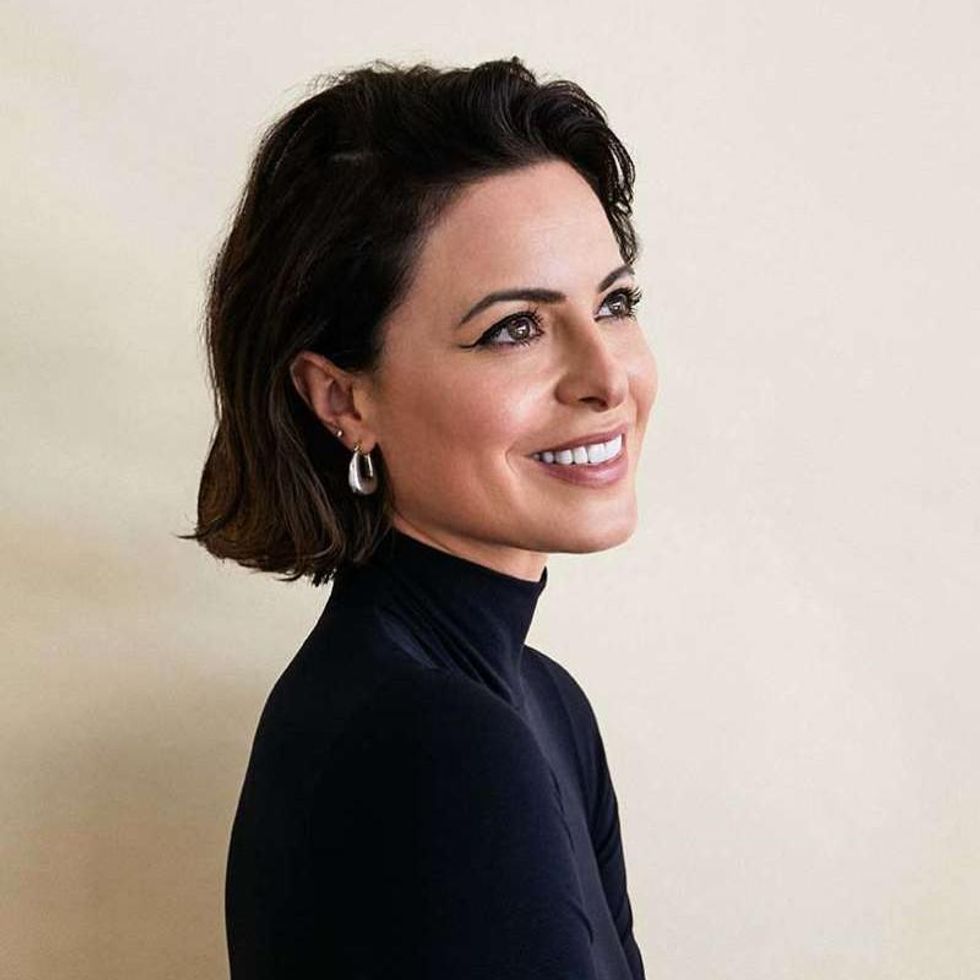 Sophia Amoruso, Nasty Gal
Southern California native Sophia Amoruso is the founder and former owner of Nasty Gal, a multi-million dollar clothing store originally started on eBay. Nasty Gal was sold at a value of $20 million, including $15 million in debt, to BooHo in 2017. Amoruso's newest project is an eight-week entrepreneurship course called Business Class, which aims to help female business leaders begin or grow their small businesses. The New York Times bestseller author of#GIRLBOSS, she detailed her entrepreneurial story that was later made into a Netflix series.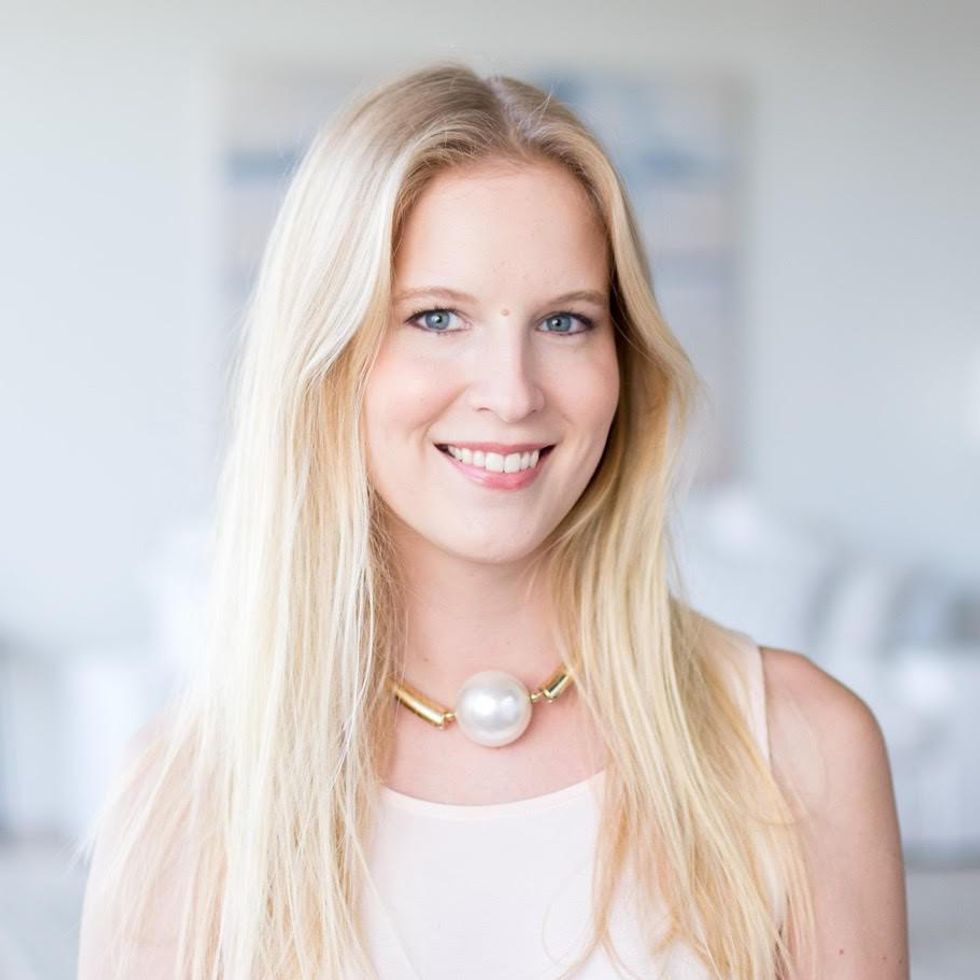 Madeline Fraser, Gemist
Madeline Fraser is the CEO and founder of Gemist, a mobile app that allows users to design a ring and try it on at home before they buy. Fraser used her experience in growing tech-startups to create one of her own. The sustainable jewelry brand raised $1 million in funding in its first seed round in 2019 and last year was backed by De Beers Group Ventures, Hawke Ventures and Monique Woodward last year for an undisclosed amount.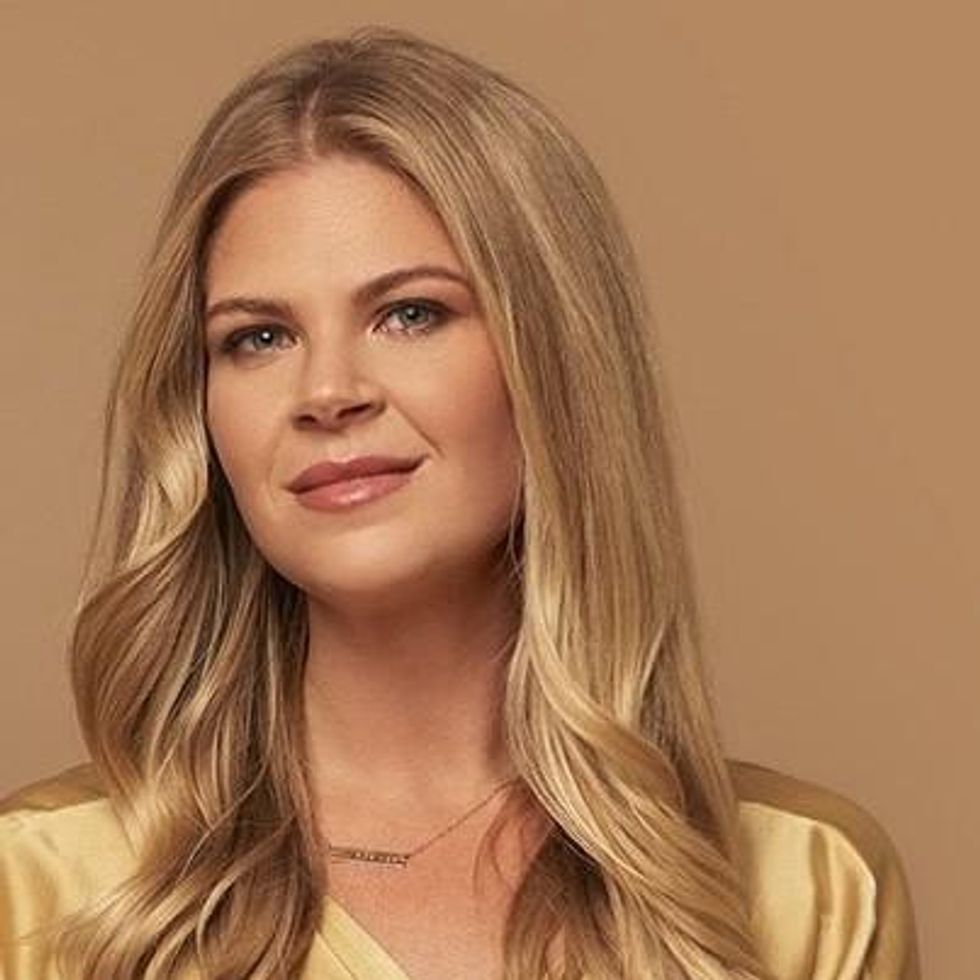 Krista Berlincourt, Kensho
Berlincourt is the CEO and co-founder of Kensho, an Los Angeles-based health platform and guide to natural medicine. Kensho provides users with specialized wellness services from surfing to acupuncture. The company has raised $1.3 million and is backed by top investors like CrossCut Ventures, Female Founders Fund and Evolve Ventures. Prior to creating her own company, Berlincourt worked in public relations at venture-backed Simple.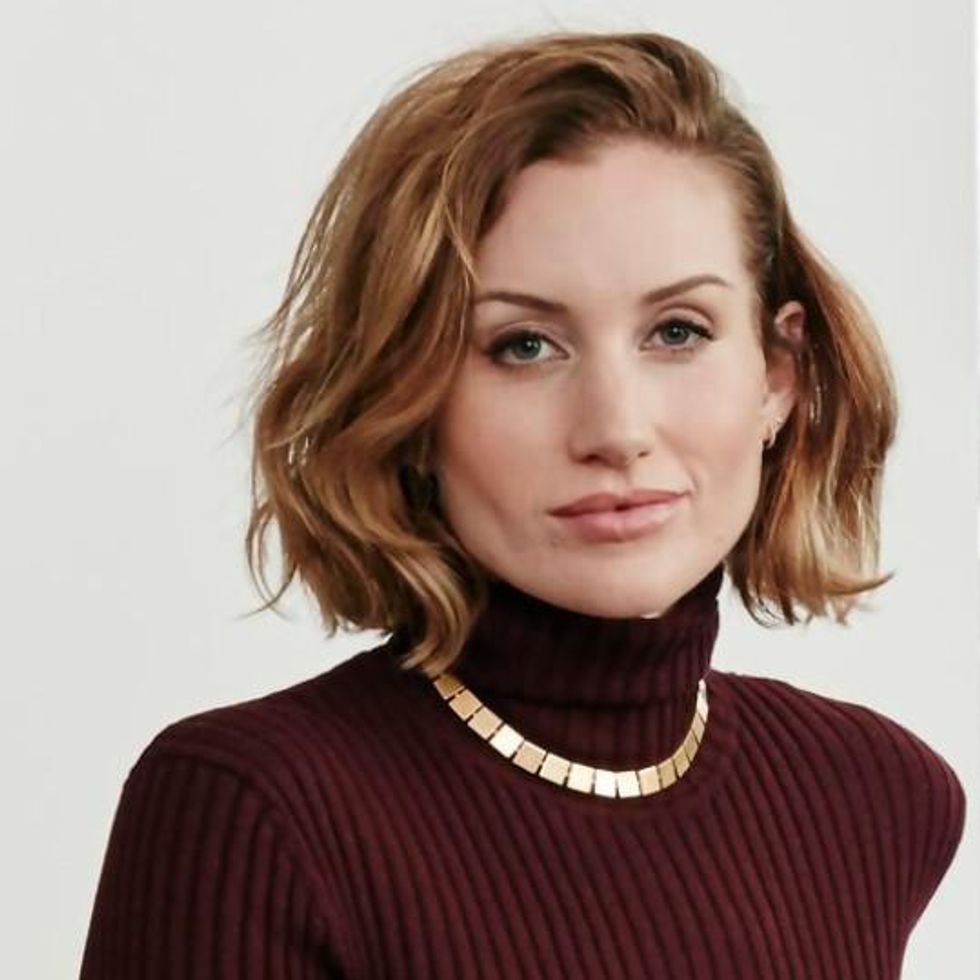 Katherine Power, Who What Wear
Katherine Power co-founded Who What Wear 15 years ago out of frustration with a fashion industry that was often out of reach for many. The brand focuses on providing affordable and size-inclusive fashion. She is now CEO of Clique Media Group, a parent company that oversees Who What Wear and other consumer brands. As of 2017, Clique Media Group raised over $15 million in funding with investments by Amazon, Greycroft and e.ventures. Power was also listed in Fortune's 40 under 40 in 2016.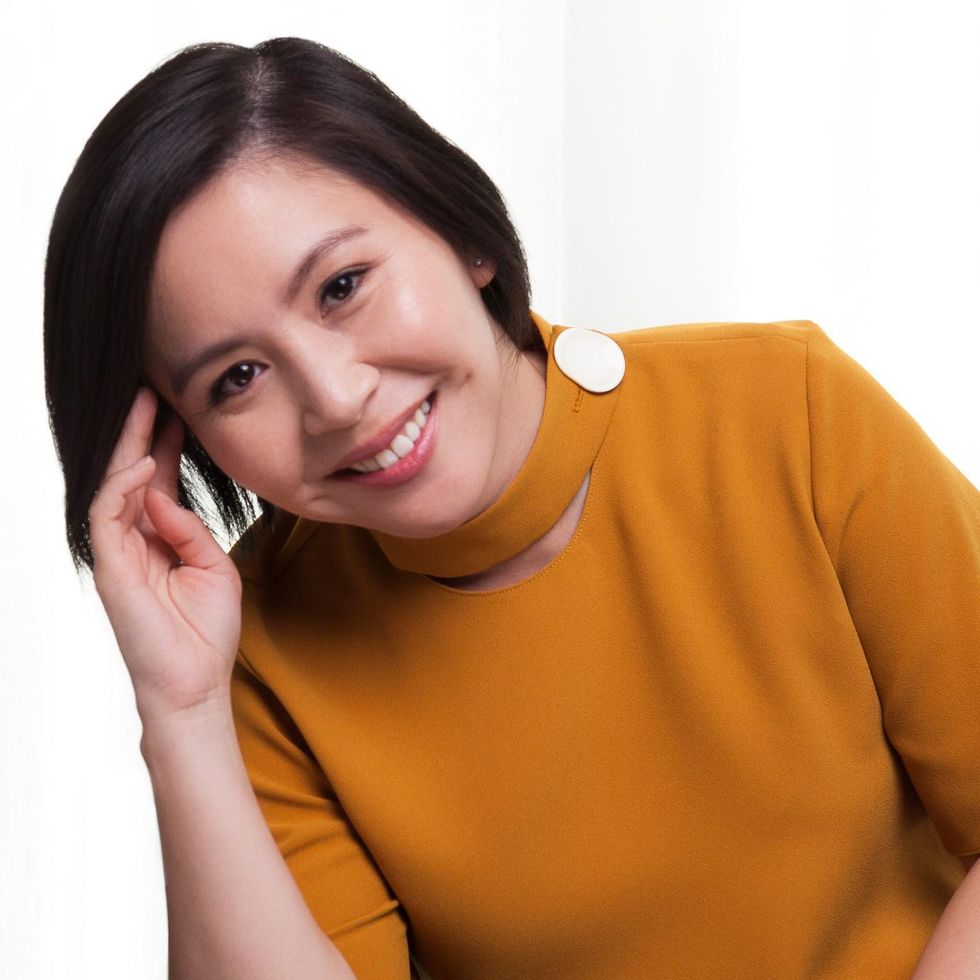 Cat Chen, Skylar
Cat Chen is the founder and CEO of Skylar, a fragrance and body care brand. Chen developed a hypo-allergenic and cruelty free fragrance after being dismayed by the lack of clean ingredients in high-priced perfumes. The company founded in 2017 has raised a total of $11 million backed by Amplify, FirstMark Capital and GingerBread Capital. Prior to Skylar, Chen was was an executive of operations at The Honest Company, where she helped grow the company to $300 million of revenue in her four years there.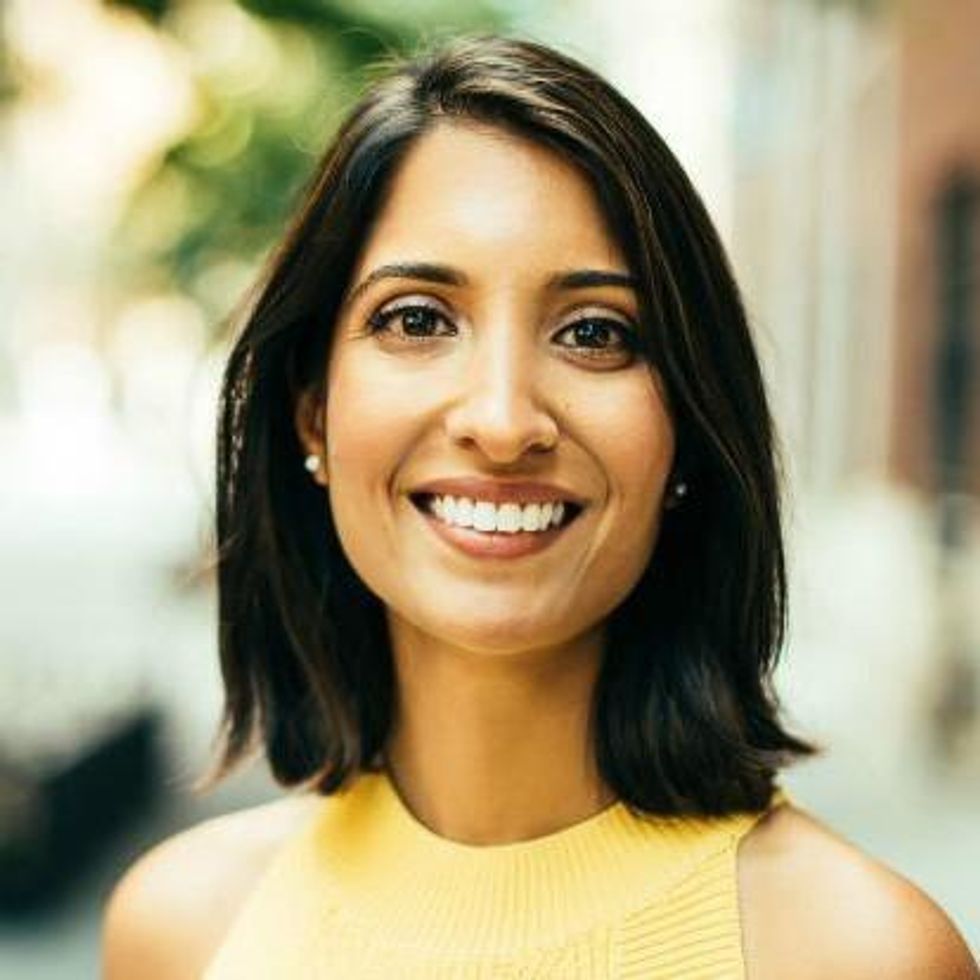 Shivani Siroya, Tala
The founder and CEO of Tala, a Santa Monica-based consumer credit smartphone app, Shivani Siroya created the company to assist people in underrepresented markets. Tala uses advanced data science to provide personalized financial services, such as disbursing loans to people with no formal credit history. The startup has raised over $217 million in funding by top investors, and has since been mentioned in TedTalks, Wall Street Journal and Financial Times. Siroya's company is valued at an estimated $750 million dollars as of 2019, and was deemed one of the top FinTech companies in the world by Forbes.
Lead image by Ian Hurley.

Hanna Chea
Hanna Chea is an editorial intern at dot.LA.
The virtual influencer Miquela Sousa, aka Lil Miquela, whose rise has garnered equal parts uproar and admiration, continued her foray into NFTs on Wednesday with part two of a five-part series that promises to "tell a special story over time."
Brud, the L.A. startup behind Miquela and a handful of other characters with fully fledged digital identities across social media, is doing the free drop to hype up their superstar avatar and expand her narrative. An announcement from the company said the underlying artwork, called "Unseen by eyes but forged in stone," can exist as a standalone piece or as part of a collection that will roll out over the next several months.
Brud appears to be gamifying the collection of tokens to unlock a unique, surprise reward.
"This NFT is part of a larger series featuring Miquela," the company wrote in a Google doc linked in Miquela's tweet announcing the drop. "Each NFT in this series serves as a piece to a larger puzzle. Each piece will work together to tell a special story over time. The only way to access the story before anyone else is to own each NFT and connect them together along the way."
New NFT drops NOW! First 1500 people to reply to THIS TWEET with their wallet address will BE BLESSED and the FULL… https://t.co/7XZdblfZbd

— lilmiquela (@lilmiquela)1617814863.0

Users could claim one of the available 1,500 NFTs by replying to Lil Miquela's tweet with the address to their crypto wallet.
Brud, valued at $144 million, said it will deliver the tokens within 24 hours. Users had to agree to let the company contact them in the future for marketing purposes.
Within three hours the post had received nearly 4,000 comments and been retweeted over 1,600 times.
Upon validation of users' addresses, Miquela's Twitter would post a response.
"Obsessed with u, there's 1481 left!"
"We're making history, TYYY!! there's 1377 left!"
"We're making history, TYYY!! there's 1203 left!"
And so on.
Since debuting on Instagram in 2016, Lil Miquela has picked up three million followers and sponsorship deals from the likes of Supreme and Barney's. Her curated digital identity ostensibly makes her less of a risk than human influencers for brands.
Last year, the digital teenager was estimated to have earned more than $12 million. She's repped by CAA, alongside many real celebrities, and has appeared on a billboard in Times Square.
In November, Brud released her first NFT, tied to a digital artwork entitled "Rebirth of Venus" that sold via SuperRare for 159.5 Ether. At the time, that was worth about $82,000; Ether's value has since nearly quadrupled. The winning bidder of that token appears to be linked to crypto investment fund Divergence Ventures, based on the link in the buyer's SuperRare profile.

It has been a common refrain as NFTs have gone mainstream: the investor behind last month's headline-grabbing $69 million NFT tied to a digital artwork by Beeple also had a financial interest in propping up the legitimacy of cryptocurrency.
The latest Miquela offering is part of an ongoing spree of creative NFT offerings that provide buyers more than just a certificate of digital ownership tied to the blockchain. It also expands the storyline of a 19-year-old who blurs the lines between fantasy and reality as a racially ambiguous, socially conscious teenager.
From Your Site Articles
Related Articles Around the Web
Sam Blake
Sam primarily covers entertainment and media for dot.LA. Previously he was Marjorie Deane Fellow at The Economist, where he wrote for the business and finance sections of the print edition. He has also worked at the XPRIZE Foundation, U.S. Government Accountability Office, KCRW, and MLB Advanced Media (now Disney Streaming Services). He holds an MBA from UCLA Anderson, an MPP from UCLA Luskin and a BA in History from University of Michigan. Email him at samblake@dot.LA and find him on Twitter @hisamblake
https://twitter.com/hisamblake
samblake@dot.la