unarmed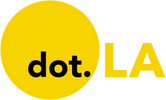 Get in the KNOW
on LA Startups & Tech
X
unarmed
Tony Rice II was just a 17-year-old kid living in the Dallas-Fort Worth area when an officer approached his car with his gun drawn, saying he suspected the car was stolen.
"He pulled me over, came up to my car, and actually pulled a gun on me," said Rice. In the end, the officer still gave Rice a traffic ticket. It was only later he said he discovered there had been no corresponding reports of a stolen vehicle.
Rice and his family never filed a complaint about the interaction. "I think we were all just glad that it didn't result in a fatal encounter," said Rice, now 36, whose father grew up in the segregated South and whose mother is an immigrant from Haiti. "Unfortunately in my community, these things happen too often."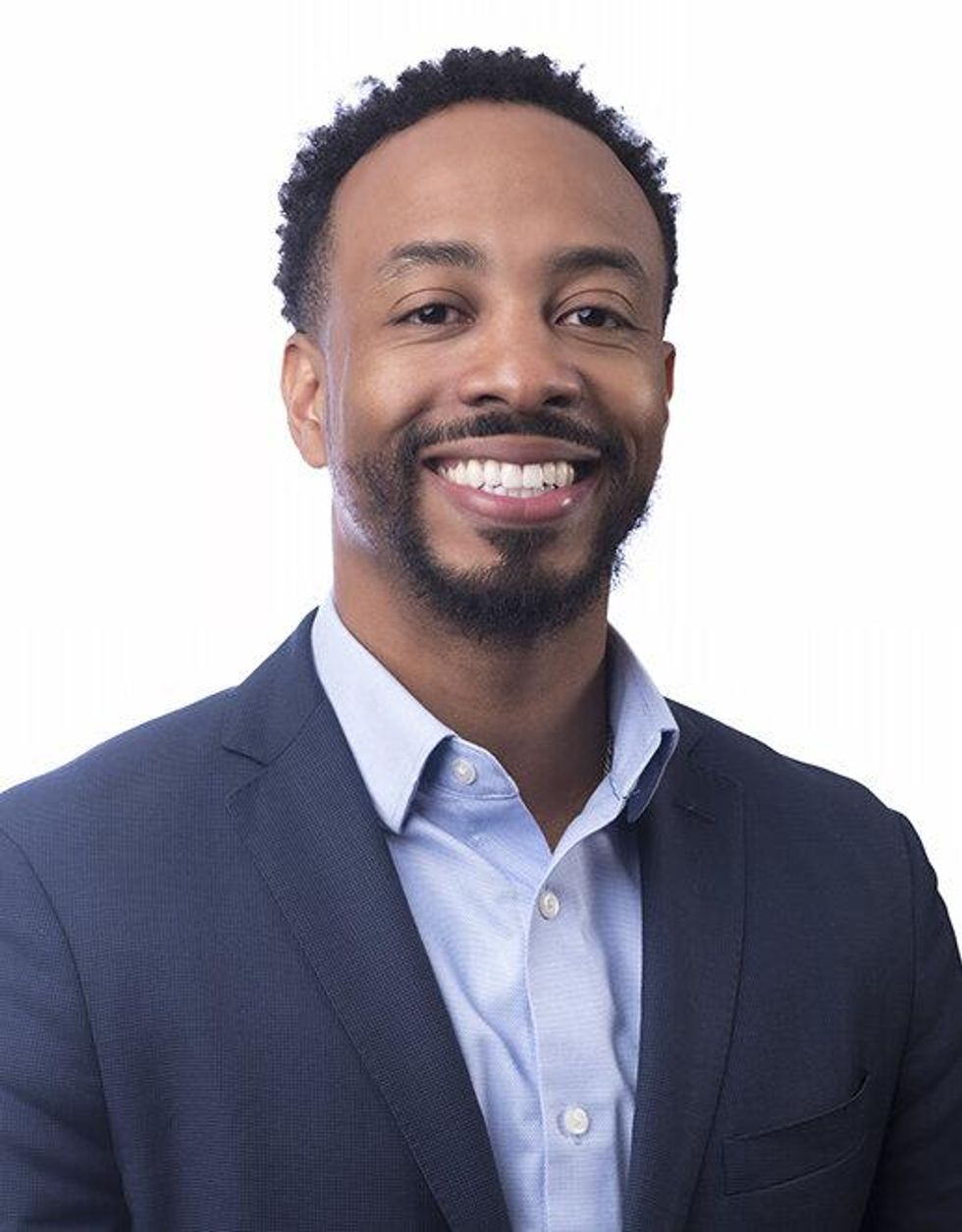 Unarmed founder Tony Rice II
Systemic racism was something that Rice couldn't avoid over the next two decades, even as he was building his career at Google and Deloitte and eventually with his own consulting firm, which helped cities launch tech projects with vendors such as Oracle. He said he was "just not sure how I could help address it."

Then, in 2020, George Floyd and Breonna Taylor were killed by police. It dawned on Rice that he could leverage his personal and professional experience to address police violence in a meaningful way. "Knowing that could have been me," he said, "I thought I was uniquely positioned to create a technology project that could potentially help resolve this disparity."
He began developing Unarmed, an online platform that allows city government agencies to easily gather and manage civilian feedback about law enforcement, including cases involving use of force. The public often doesn't know that they can give feedback about police, he said, and even when they do, they don't know how to do so. He hopes streamlining the process will increase both access and awareness about these options.
So far, Rice has self-funded the company, and he plans to hold a family-and-friends funding round at the end of the second quarter. Though the launch of the completed product is slated for the end of this year, Rice points out that its major functionality is already finalized. "We could deploy tomorrow," he said, adding that the platform can be implemented quickly because it can be installed remotely rather than onsite.

Mock-up videos on the Unarmed website show a streamlined online platform where a user can select to file a "complaint" or a "compliment." Subsequent pages give civilians the option to either provide personal information or file anonymously, and to provide information about the incident, officers involved, details about witnesses and any photo or video evidence. Cases are submitted to a city's oversight officers and labeled with a tracking number, which allows users to check for updates.
Unarmed might seem like an obvious solution, but in many cities there are relatively few avenues for civilians to file complaints about police. While some cities have robust citizen complaint review boards (also known as civilian oversight agencies) that are external to police, most police departments log and review complaints internally.
Even though some departments have "very independent complaint review processes," said Jack Glaser, an expert on policing and racial justice at UC Berkeley's Goldman School of Public Policy, "it is very difficult to get a complaint 'sustained.'" Sustainment occurs when a complaint is found to be supported by sufficient factual evidence and deemed a policy violation. He said complaints about racial profiling in particular are almost never sustained.
Worse yet, Rice has found that while a few cities offer fillable PDFs or forms that can be printed out and submitted, many do not offer any online options and instead require civilians to manually log complaints at the police department, "which is obviously counterintuitive," he said. Further, he notes, many of these services are offered only in English and Spanish, excluding Americans who primarily speak different languages.
Designed with access in mind, Unarmed is geared toward cities that have stated their commitment to police reform. As the Black Lives Matter movement continues to gain traction, the number of such places appears to be growing. Last July in Kansas City, Mayor Quinton Lucas and city council members called on the police to provide data in order to create a publicly available use-of-force database. This still hasn't materialized, however, and the city's police chief is currently under fire for failing to deliver on these demands. With Unarmed, willing cities can organize and manage such databases so that they're positioned to have the biggest impact on police reform.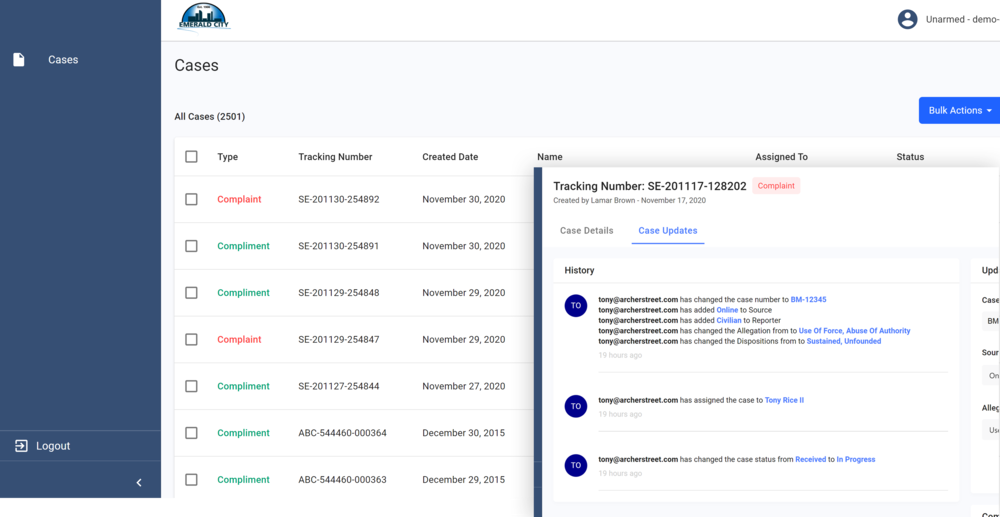 The platform isn't just for citizens; Rice said it can also be useful for police departments because it allows them to log and organize data that they are legally required to report. For instance, in Los Angeles, where Rice is based, police must submit race- and identity-related details of every person that an officer detains or searches — known as "stop" data — to the California attorney general every year. "There's a checklist of different items you need to include," said Rice, "so even including that also makes it more enticing to police departments." Currently, the Callifornia government recommends police use notebooks, mobile data terminals or mobile digital computers for this data collection but doesn't provide any tools.

Rice is "hopeful" that both cities and police departments will show interest in his product. "All I can do is do the outreach, and try to show the problems that exist today and the benefits of being on the platform," he said.
Cameron McEllhiney, director of training and education at the National Association for Civilian Oversight of Law Enforcement, notes a major obstacle to Rice's project: Many cities have limitations regarding the investigation of third-party complaints, an issue that platforms similar to Unarmed have faced in the past. Nevertheless, she adds, "the adoption and implementation of effective, sustainable civilian oversight mechanisms is what we should be striving for."
Glaser sees promise in Unarmed, noting that "anything that standardizes and streamlines these processes will be a step in the right direction." But the real challenge will be ensuring that civilian feedback is registered and meaningfully adjudicated. "It's one thing to collect, categorize and store this information; it's another, and harder, thing to act on it," he said.
Optimistic about the future of Unarmed, Rice is likewise encouraged by the ongoing conversations about diversity in tech, which has led many companies to hire more diverse workers. "There's not a lot of us," he said. "I think it's not only about funding Black founders but Black founders that are making an impact, that can drastically impact people's lives."
From Your Site Articles
Related Articles Around the Web

---
Unarmed
When Tony Rice II was 17, he was pulled over by the police, who pointed a gun at his head. He said his first reaction was to look over at his younger brother in the passenger's seat, terrified.
Years later, he was pulled over again and this time the officer asked him if he was on parole.
"Unfortunately, situations like this happen too often to people that look like me," Rice, who is Black, said. "And a part of me thinks I'm lucky because others weren't."
---
Rice told his story about what led him to found a company that developed a platform for government agencies to file and track complaints or compliments about police officers during dot.LA's most recent Startup Pitch Showcase Thursday that highlighted startups that have diverse and underrepresented leaders. Rice was joined by executives from three other startups, Kilo, Gleam Network and StartupStarter.
The startups were offered advice from judges Redonna Carpenter Woods, senior vice president and market executive at Bank of America, Ajay Relan, partner at Slauson & Co. and Camden McRae, co-founder and investor at Industrious Ventures about how to develop their pitch in the hope of getting funding. But the stars of the show was the startups themselves.
Rice said government entities, including police oversight agencies, can use the Unarmed platform on their websites for citizens to file complaints or compliments about police officers. The cases then enter into a dashboard where officials manage the case. Citizens are also able to track their case through the system.
"This is the real deal not just for people that look like you and I, but this is for the safety and wellness for everyone," Carpenter Woods said.
Rice is seeking $500,000 in funding to hire full-time employees.
Kilo
Amanda Bender, founder of Kilo, said it was her experience as a therapist and her relationships with male friends that led her to develop an app for men to track their emotional fitness. While she said the market is flooded with apps that focus on physical fitness, there is a lack of apps focused on mental health for men that speak directly to them.
"We've specifically designed Kilo for its core audience," Bender said. "We've created an app to transform men into happier and healthier humans."
The app, which is still in development, uses nine markers, like sleep, motivation, mood, workout and libido, where a user rates each marker to increase their own self-awareness and to receive personalized insights.
The company is seeking $600,000 in funding to hire full-time staff.
The judges were interested in how Kilo would market to men who might not be open to improving their mental health.
GLEAM Network
GLEAM Network is a nonprofit, volunteer organization that mentors and offers leadership training to underserved communities in the restaurant and foodservice industry.
Founded nine months ago by Sanjiv Razdan, former COO of Sweetgreen, GLEAM has ambitions to scale quickly and grow globally.
"The demand for our services is even greater than we anticipated and what's stopping us from global growth is funding," GLEAM's Rosemary Staltare said.
GLEAM is seeking $150,000 to fund a new technology platform that will help match mentors with mentees. With that money, it hopes to expand the number of mentees it works with to 500.
StartupStarter
Jose Barrera, founder and CEO of StartupStarter, sees opportunity with his social network for startups. All businesses are now internet businesses, he said.
"This is true whether you're trying to launch a mining company or a high-tech startup, the same principles apply that is you have to attract customers, convert customers, pay your employees, basically you have to open your computer, enter the grid," Barerra added.
The network has different membership levels for founders, service providers and investors.
Its goal is to democratize entrepreneurship through efficiency and convenience.
StartupStarter has begun working with startups because there is a single model, however Barrera also sees the business expanding to other verticals like restaurants because every business needs to know how to build a better website, for example.
Barrera is seeking $1.3 million in funding to develop a mobile app to expand to millions of users and to hire marketing staff.
About the Companies: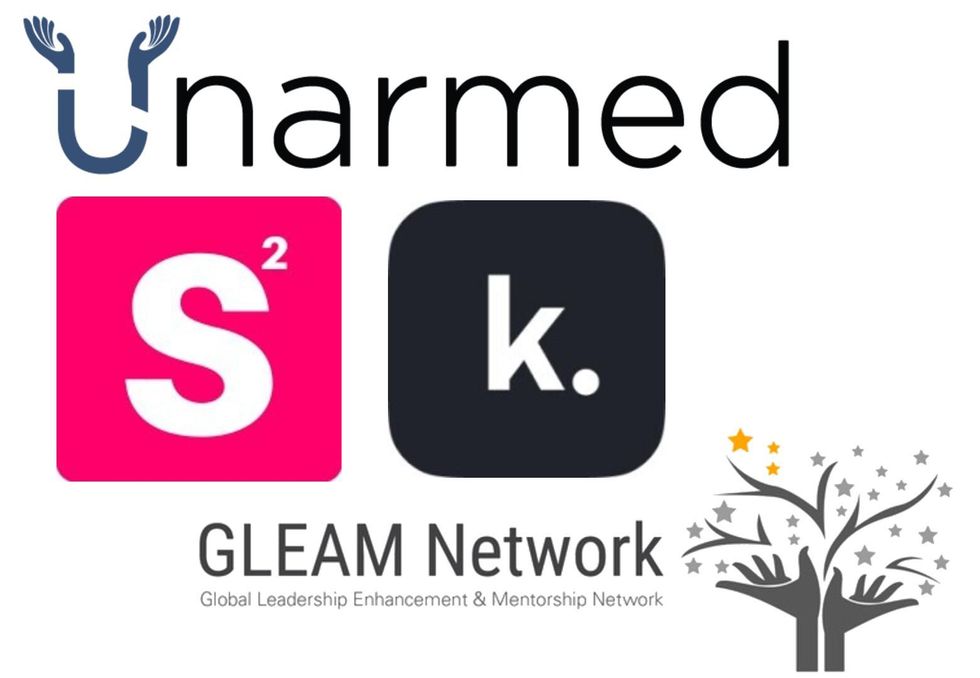 Unarmed is a technology company serving the public sector. Our mission is to create a safer world for all civilians. Our vision is to be the global leader in civilian-focused solutions. Our subscription-based, software as a service (SaaS) platform consists of an online portal where civilians can prepare, file and track their compliments and complaints ("cases") about law enforcement. Those cases then seamlessly flow into a dashboard, where oversight officials are able to manage the case until it is closed.
StartupStarter is a professional network for startups and the communities that support them. We are a collective of founders, investors, subject matter experts and service providers on a mission to make launching and scaling a successful business accessible to anyone. We're united by the idea that every business is now an internet business, and we strive to give the most user-centric and efficient experience by providing our members with the innovative resources, products, services or connections that best meet their needs.
GLEAM Network is a volunteer network whose purpose is to provide mentorship and leadership development to the underserved and underrepresented community in the restaurant and foodservice industry. With a bold vision to be a truly global and the most effective mentoring network in the industry, our organization provides low / no cost access to all programs, including executive leadership training, 1:1 mentoring and biweekly learning circles helmed by the industry's most inspiring leaders. At GLEAM we believe that everyone deserves the opportunity to learn from engaging with others and to build expertise in leading effectively.
Kilo is an app for men who want to be their best selves, an app to track emotional fitness with powerful data like quality of mood, energy, libido, relationships and sleep on a daily basis to unlock actionable insights and cultivate growth in order to improve happiness and mental health. Building better hu[man]s.
About the Judges:
Redonna Carpenter Woods, senior vice president and market executive at Bank of America
As the SVP & market executive for the L.A. coastal market of commercial business banking, Redonna leads a team of financial professionals who deliver strategic, integrated financial guidance and solutions to companies with $5 million to $50 million in annual revenue.
Redonna has enjoyed a career in banking that spans over 35 years. She joined Bank of America Merrill Lynch in 2011. Prior to that time she held key leadership positions in SBA Lending, Consumer and Commercial Banking.
Redonna is the Executive Sponsor for Greater LA LEAD for Women and Multicultural Women Ready to Lead. She is also a member of the Black Professional Group (BPG), Power of 10, and the Black Executive Leadership Team (BELT). Redonna is an active volunteer in her community and has served in many leadership roles and as a member of several nonprofit boards. A few of these organizations include: The Wellness Community – Valley/Ventura, Moorpark College Foundation, Conejo/Las Virgeness Future Foundation, and United Way of Ventura County, Big Brother/Big Sister - Ventura County and YMCA, Thousand Oaks/Conejo Valley. Redonna is a current board member for Discovery Cube, LA and Greater Conejo Valley Chamber of Commerce.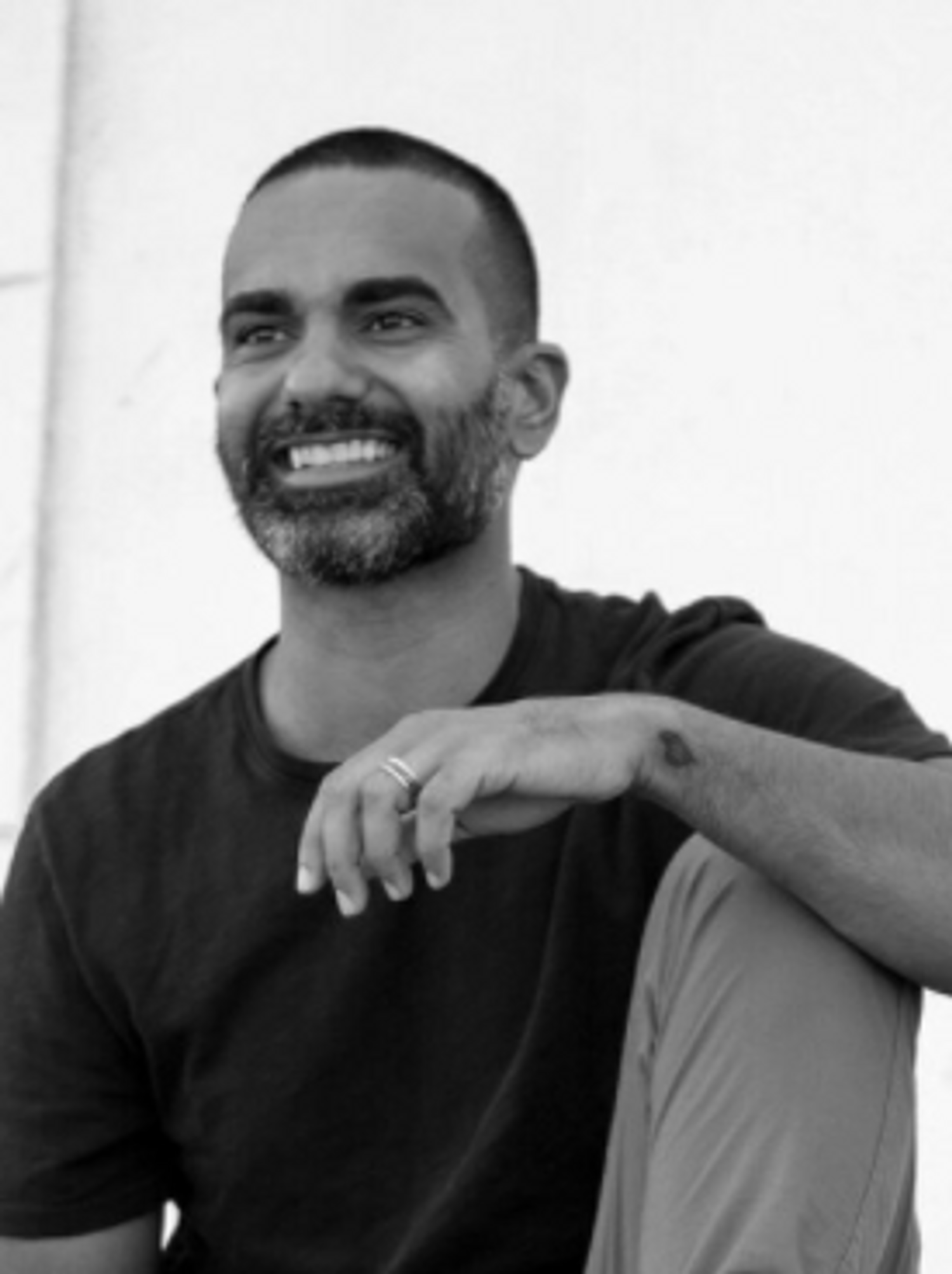 Ajay Relan, partner at Slauson & Co.
Ajay is an investor, entrepreneur, and community builder. Prior to Slauson & Co., Ajay was a founding partner at Queensbridge Venture Partners. With a keen focus on brand building and storytelling, Ajay's passion lies in identifying trends and engineering culturally relevant brands.
A lifelong Angeleno, Ajay has established a business portfolio grounded in community. His most recent collaboration, Hilltop Coffee + Kitchen, has become a staple, facilitating productivity and collaboration in diverse neighborhoods across Los Angeles.
In 2012, Ajay founded #HashtagLunchbag, a nonprofit program who's supporting feeding 150-plus cities around the globe. He went on to establish the Living Through Giving Foundation, a platform empowering the creation of programs engaging diverse groups of people to contribute to various causes in their local communities.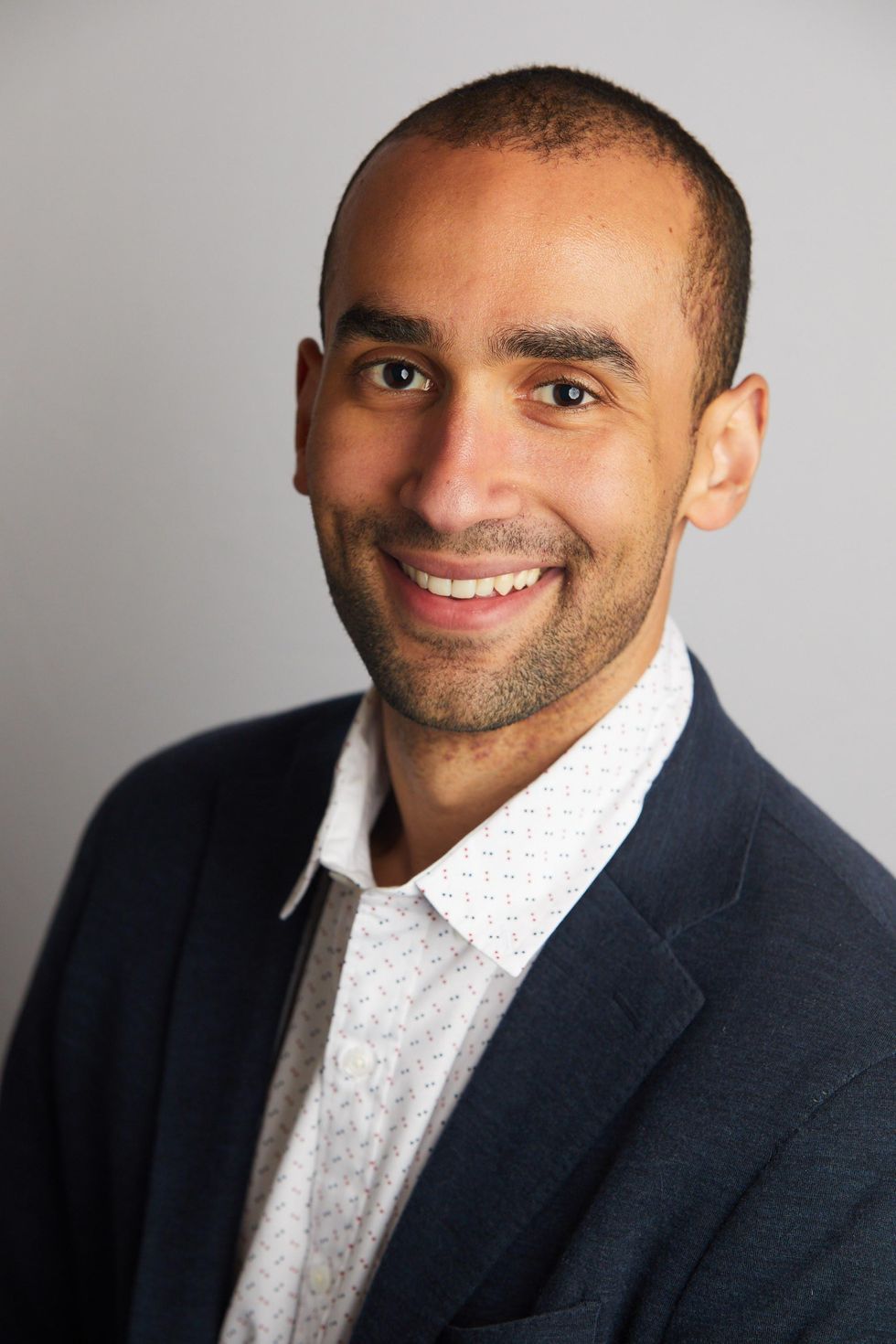 Camden McRae , co-founder and investor at Industrious Ventures
Camden McRae is a co-founder and investor at Industrious Ventures, an early-stage fund focused on industry transformation. He currently serves on the Executive Committee for BLCK VC, as well as the Stanford Angels & Entrepreneurs of Southern California. Camden co-founded a company that led him to become a Fellow at Lightspeed Venture Partners and he later worked as a Fellow at Alchemist Accelerator. Most recently, Camden was a principal at Noname Ventures. He received a BA in psychology from Harvard University and a JD from Stanford Law School.