viacomcbs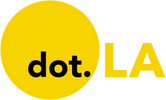 Get in the KNOW
on LA Startups & Tech
X
viacomcbs
Photo: Julie Nimoy via Twitter
It's been almost seven years since Leonard Nimoy, the actor who created the role of Mr. Spock on "Star Trek," passed away due to respiratory disease — but his character may be coming soon to a billboard near you, as part of a widening campaign to encourage COVID-19 vaccination.
The first round of the campaign, organized by Nimoy's family and L.A. Care Health Plan with the blessing of ViacomCBS, has been in the works in Los Angeles since last May. One billboard design features Nimoy in his Mr. Spock role, giving the split-fingered Vulcan salute with the headline "Save Humanity: Get Vaccinated! It's the Logical Thing to Do." The other design shows mask-wearing humans in a Star Trek glow and takes full advantage of Spock's "Live Long and Prosper" catchline.
"The phrase 'Live Long and Prosper' spreads a message that my dad strongly believed in — not only for a long and healthy life, but it also represents peace, tolerance, diversity and unity," Julie Nimoy, the actor's daughter, said in a news release. "This project really is a continuation of his mission on lung health."
Julie Nimoy's husband, David Knight, told GeekWire in an email that the "L.A. campaign is only the first stop."
Spotted!\n\n#roddenberry #thinkTREK #seeTREK\n#VaxLive #vaccinatepic.twitter.com/Rnjx4iGwEc

— \ud835\ude83\ud835\ude91\ud835\ude8e \u2764 \ud835\ude98\ud835\ude8f \ud835\ude82\ud835\ude9d\ud835\ude8a\ud835\ude9b \ud835\ude83\ud835\ude9b\ud835\ude8e\ud835\ude94 (@\ud835\ude83\ud835\ude91\ud835\ude8e \u2764 \ud835\ude98\ud835\ude8f \ud835\ude82\ud835\ude9d\ud835\ude8a\ud835\ude9b \ud835\ude83\ud835\ude9b\ud835\ude8e\ud835\ude94) 1621897020
This story first appeared on GeekWire.

Related Articles Around the Web
Starting today, Friday, April 30, 14 new channels from ViacomCBS are available on Disney's Hulu Plus Live TV. The move consummates a deal struck earlier this year between the two companies.

The new channels available on Hulu Plus Live TV include Comedy Central, BET, Nickelodeon, Nick Jr., VH1, MTV and TV Land. Subscribers will also now receive on-demand access to new titles including "Freaks & Geeks," "Moesha" and "Sister Sister."
The move clearly displays ViacomCBS' strategy of balancing its legacy content business with the new dynamics of the streaming era.
It is a tension faced by many media companies that did big business in the pre-streaming era but have been forced to adapt as consumers have grown accustomed to on-demand viewing.
As the industry has evolved, three primary strategies have emerged: On one end of the spectrum is that pursued by exclusive platforms, including Netflix and Disney Plus, which offer content that cannot be seen elsewhere. On the other end, companies like Sony have found success operating as "arms dealers," supplying content to third-party platforms while refraining from creating their own streaming service.
ViacomCBS is pursuing a hybrid approach; it has its own streaming platform but also provides content to its competitors.
When the company unveiled Paramount Plus earlier this year, Chairman Shari Redstone laid out the blueprint.
"We're not about only linear or only streaming; we're about both linear and streaming," she said. "The industry is transitioning, but for consumers it's happening at different paces and in different places."
Hulu Plus Live TV will remain $64.99 per month. The package includes the core Hulu on-demand service, which goes for $5.99/month on its own, plus over 65 live TV channels.
From Your Site Articles
Related Articles Around the Web
ViacomCBS unveiled plans for its new Paramount Plus streaming service Wednesday, revealing a competitive price point and sharing hours' worth of details about the company's strategy to transition into the streaming era while maintaining a foothold in traditional TV and movies. The company also said it will honor a shortened time period for movies to show exclusively in theaters before they appear on Paramount Plus.

The new streamer's debut got off to an inauspicious start when a virtual presentation to investors was unexpectedly delayed by a half hour, yielding some ridicule from the Twittersphere.
"The inability to stream an event focused on your streaming pivot...is uh...woof," tweeted media analyst Matthew Ball, summarizing the general sentiment among bemused investors and reporters.
Paramount Plus
Once the dust settled and the constant refresh clicks could cease, a string of company executives and entertainers took to the screen via Paramount Studios in Hollywood to provide new details on Paramount Plus, which launches on March 5. The service will cost $4.99 per month with ads and $9.99 without. The higher tier will also include more content, including more live sports.
The subscription platform is a rebrand and expansion of CBS All Access, which came out in 2014. ViacomCBS president and chief executive officer Bob Bakish first laid out the business case by highlighting the service's sports and news offerings.
"Few other streaming services will offer live sports at this scale," he said, noting that the company will showcase over 1,000 events and matches per year, including NFL games, March Madness, The Masters golf tournament and the UEFA Champions League.
The service will also offer 24-hour live news coverage, including a "60 Minutes Plus" program and content from over 200 local affiliate stations.
Bakish then touted the service's vast TV offering, which he said will carry over 30,000 episodes from ViacomCBS' stable of brands including MTV, Nickelodeon, BET and Comedy Central.
"If you like reality TV, Paramount Plus is the place for you," said Bakish, invoking MTV's origination of the genre with "The Real World," which will get a Paramount Plus reboot. Bakish said the service will include over 5,000 reality TV episodes, and in 2021 will launch a new reality series each month.
Bakish said Paramount Plus will have over 7,000 episodes of kids' shows. The company plans to build out already successful franchises like "SpongeBob Squarepants," "Dora the Explorer" and "Rugrats.
Well known franchises will be getting new life on the service as well, including a reboot of "Frasier," a spinoff from the "Halo" video game and "Beavis and Butthead" movie.
Content is King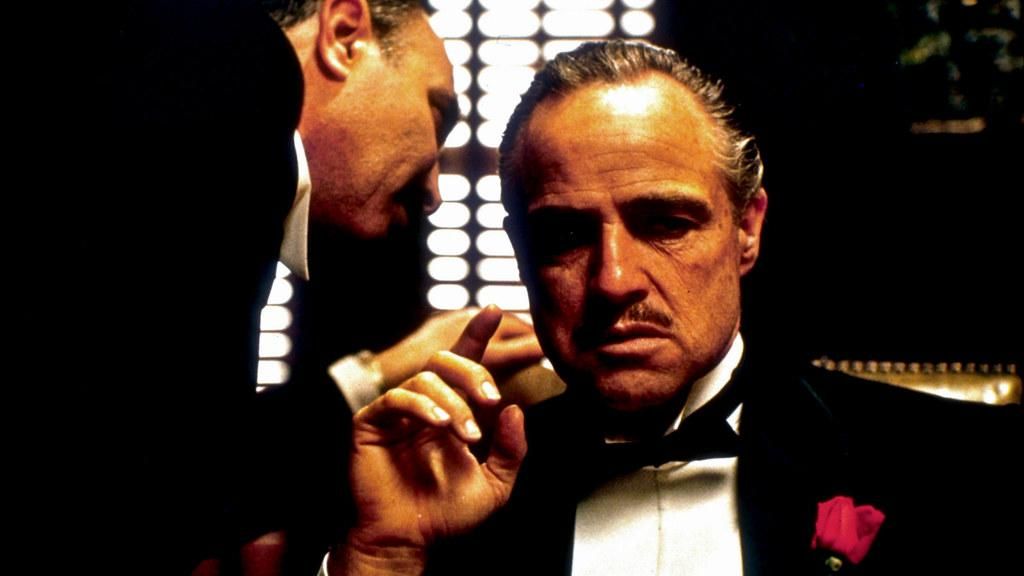 Paramount Plus will offer over 2,500 films, the company said, including "Forrest Gump," "Indiana Jones," "Clueless," "Anchorman" and "The Godfather."
Optimistic analysts at Goldman Sachs pointed out in a note last month that Paramount Plus's expansive TV offering could be an important differentiator in the scorching hot streaming wars, which has seen a flurry of entrants over the last 18 months and now includes at least 10 viable subscription services on offer.

Paramount Plus' 30,000 episodes will dwarf the 8,000 available on HBO Max and 7,500 on Disney Plus, the analysts wrote.
Given that Paramount was one of the original Hollywood studios, it's only fitting that the service will have over 2,500 films, the company said. These will include a vast selection from both Paramount Pictures and Miramax Films, including "Forrest Gump," "Indiana Jones," "Clueless," "Anchorman" and "The Godfather."
Some yet-to-be-made films will debut exclusively on the service following a relatively short 30-45 day theatrical run, Bakish said. In the coming year these will include "A Quiet Place Part II" and "Mission: Impossible 7."
"I like that they're going to do shorter exclusive windows in theatrical but not eliminating them entirely, like AT&T did with HBO Max," said Laura Martin, media analyst at investment firm Needham.
ViacomCBS also owns ad-supported Pluto TV, which grew its global monthly active users by 80% year-over-year to 43 million, the company reported Wednesday. Bakish said the free service is poised to become a $1 billion line of business and also has potential to funnel users to its new paid service, Paramount Plus.
Some analysts are pessimistic about the new service's chances, however. Brandon Nispel, an equity analyst at KeyBanc Capital Markets, penned a note earlier this month suggesting that investors sell their ViacomCBS stock.
"We believe streaming only works if global scale can be achieved, like ~100M subs," he wrote.
ViacomCBS reported on Wednesday that across its current slate of streaming platforms – CBS All Access, Showtime OTT and BET Plus – it has nearly 30 million subscribers. The company said it expects it will reach between 65 and 75 million total subscribers by 2024.
For comparison, Disney Plus has about 95 million and Netflix about 200 million.
A Streaming War Combatant and Arms Dealer
ViacomCBS' pivot from a legacy media company toward a streaming focus isn't without precedent. That playbook has worked well for Disney, whose stock has reached record highs despite most of its business lines being decimated by the pandemic.
But replicating Disney won't be easy. For one, Paramount doesn't have the brand recognition or global distribution to rival that of the House of Mouse, Nispel wrote.
Nor will it help that Paramount Plus is a bit late to the game, as ViacomCBS has been relatively slow to pivot away from its "arms dealer" strategy of supplying content to other streaming companies. Last year the company made almost a quarter of its money from content licensing, according to Bloomberg.
"Every major streaming service has had a monster hit from one of our studios," said Bakish Wednesday. "If we direct that same great content engine back to our own streaming service...we can be successful, and that's exactly what we're setting out to do."
But the tone struck Wednesday by chairman Shari Redstone indicated that although ViacomCBS' streaming ambitions are growing, the company won't be quick to leave traditional media behind.
"We're not about only linear or only streaming; we're about both linear and streaming," she said. "The industry is transitioning but for consumers it's happening at different paces and in different places."
Martin likes that strategy, which she sees as a more sensible approach than Disney's abrupt pivot to streaming.
"There's so much money in linear, so it's better to try to maximize the income from all sources," she said. "This is a better business path compared to Disney, which is all-in on streaming."
Although, in the near term at least, ViacomCBS will be straddling past and present amid the ongoing transition from cable and linear TV to on-demand streaming – which has been happening faster among younger audiences – Redstone underscored that the strategy for ViacomCBS is the same as it's ever been.
"We are a pure-play content company," she told investors, pointing them to her late father's immortal adage: "Content is King."