Thankful Raises $12 Million To Help Businesses Boost Their Customer Service Experience
Decerry Donato
Decerry Donato is a reporter at dot.LA. Prior to that, she was an editorial fellow at the company. Decerry received her bachelor's degree in literary journalism from the University of California, Irvine. She continues to write stories to inform the community about issues or events that take place in the L.A. area. On the weekends, she can be found hiking in the Angeles National forest or sifting through racks at your local thrift store.
04:22 PM | September 29, 2021
Ted Mico created an automated customer service platform that works with companies like Crate & Barrel and subscription box service FabFitFun because he hated chat bots.
His three-year old company Thankful was born after his own experience waiting two weeks to hear back from customer service and throwing his phone in frustration across the room far too many times.
---
"When it comes to customer service, suddenly when you add technology you end up with some hideous chatbot experience," he said.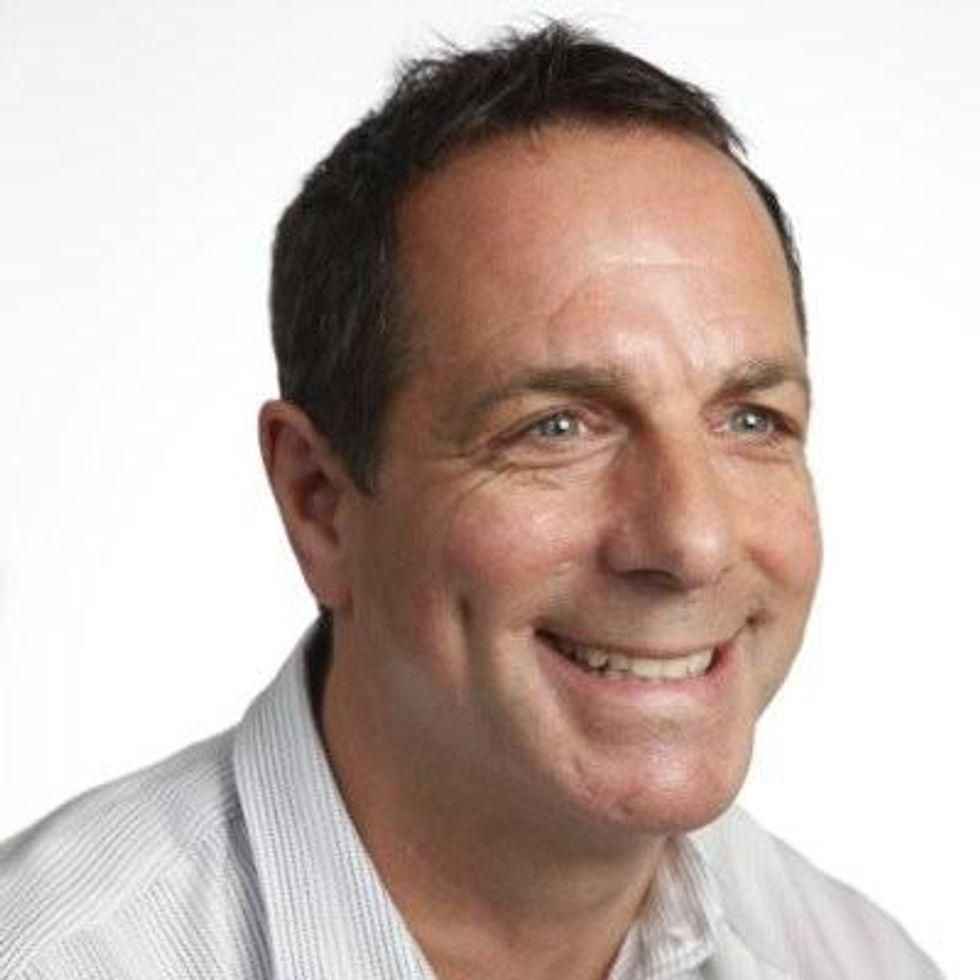 Ted Mico is Thankful's co-founder and CEO.
Thankful establishes customer relationships through their service platform routing and tagging help desk tickets. A Thankful AI "agent" fields customer queries via text or email. Mico said that Thankful can resolve up to 50% of all help desk tickets without a human.
Among the companies that use his service are MeUndies, makeup brand Morphe and sock-seller Bombas.
"In each one of our average lifetimes we will spend 43 days, dealing with customer service," Mico said. "All those customer queries we can solve without customer service people being involved, then they can be involved in other things and everybody gets better service."
The Venice-based company announced this week they raised $12 million in Series A funding led by Alpha Edison, a capital firm that invests in early-stage companies using AI, data and behavioral science. In addition, Bonfire, TenOneTen, Greycroft, Omega, and Miramar also invested in this round. The funds will be used to develop the product.

As more shopping is done online, more complaints and problems are being resolved through chat bots and other automated systems. It has swelled the ranks of the customer service industry. Thankful competes with other AI-driven companies including Bay Area competitors Netomi and Forethought.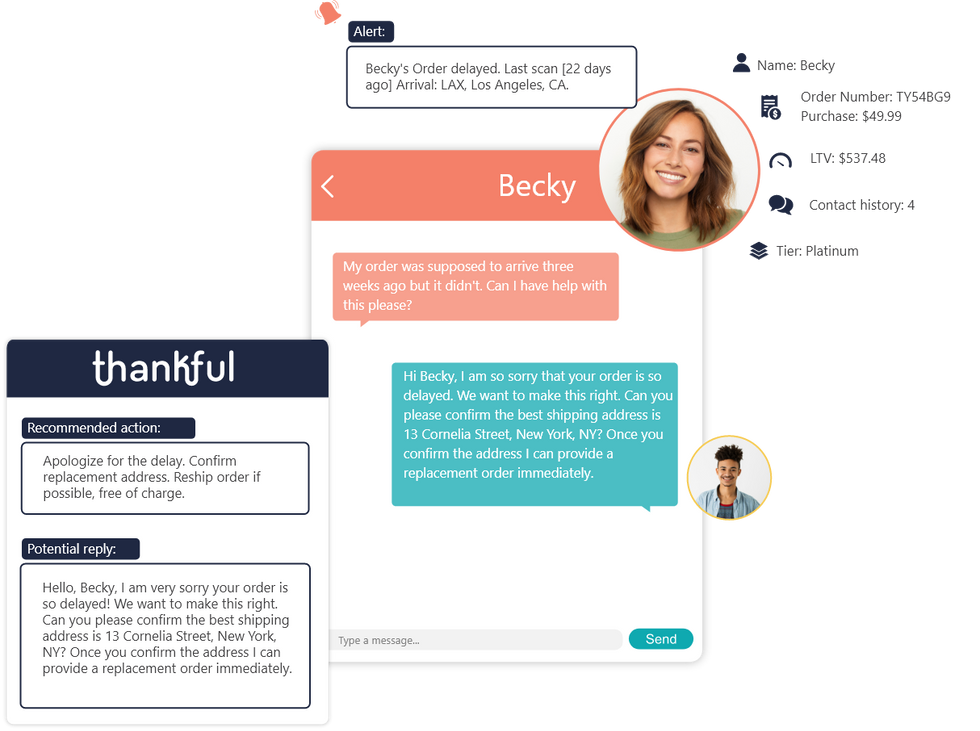 Thankful charges a platform fee based on volume. Though Thankful is not profitable, there are over 50 brands using the platform.
Mico thinks customer service will be regarded as the most viable sales and marketing channel of the future. Despite many outlets like Yelp using the star rating system helping restaurants and businesses learn about customer's comments and complaints, it isn't quick enough. There's an expectation for immediacy which has been fueled by technology and was heightened by the pandemic.

"Customer service is usually the last thought for most companies and we think that within five years, it will be the first," Mico said. "If you actually think of customer service as the most important thing, that customer journey is sacrosanct."
Decerry Donato
Decerry Donato is a reporter at dot.LA. Prior to that, she was an editorial fellow at the company. Decerry received her bachelor's degree in literary journalism from the University of California, Irvine. She continues to write stories to inform the community about issues or events that take place in the L.A. area. On the weekends, she can be found hiking in the Angeles National forest or sifting through racks at your local thrift store.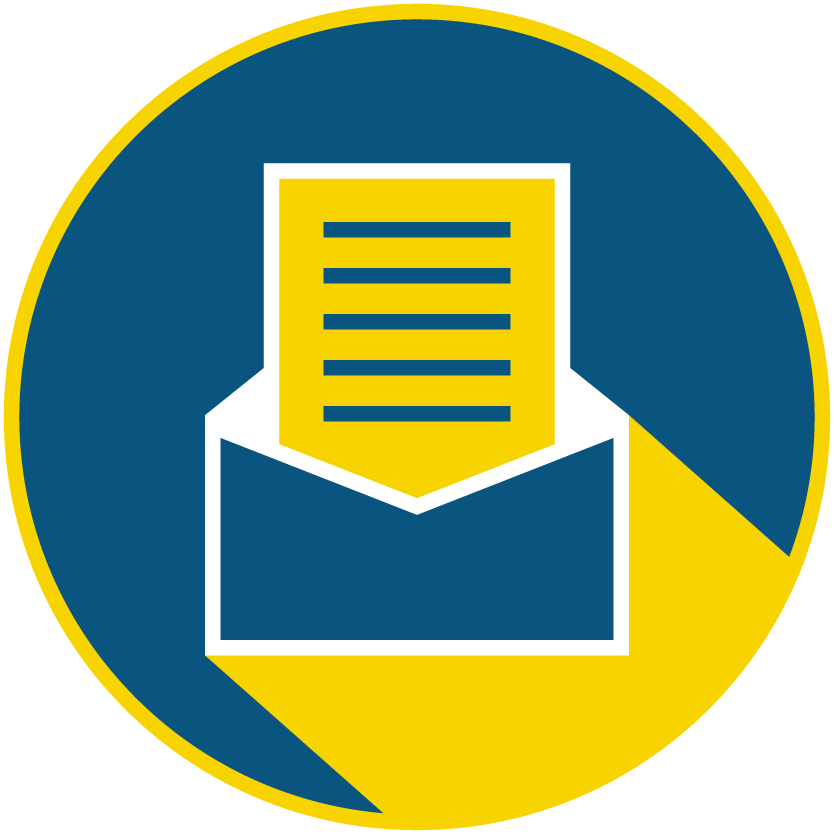 Subscribe to our newsletter to catch every headline.
08:00 AM | October 21, 2022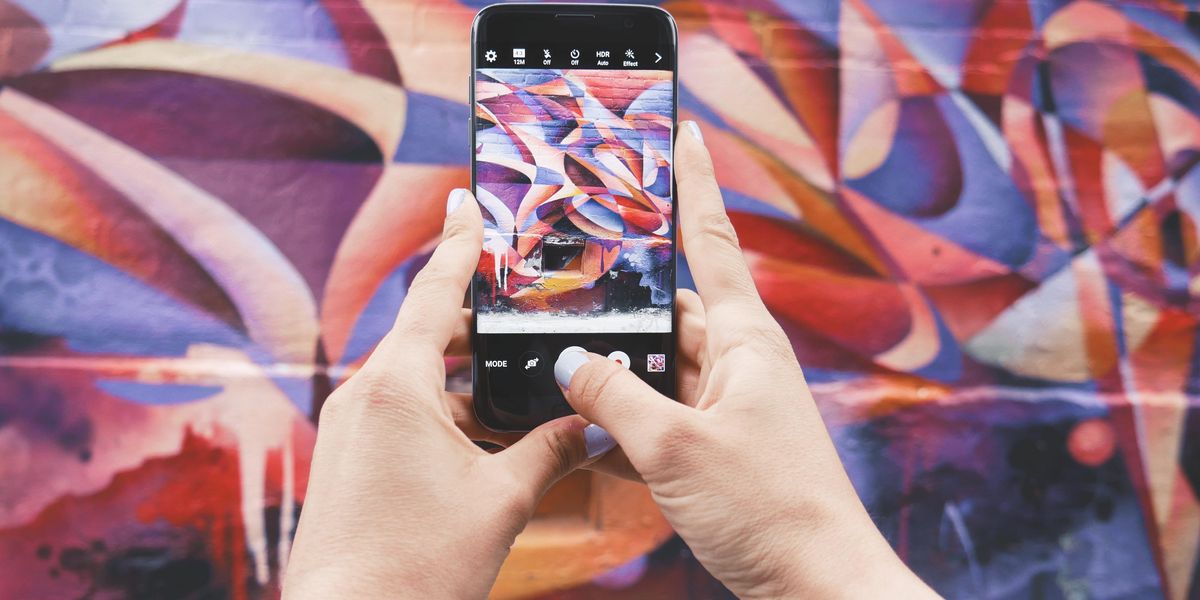 Anasofia Gomez spends her early mornings filming herself journaling, picking up coffee and getting ready for the day. By 9 a.m., she's ready to start her full-time job as a social media marketer.

The Los Angeles-based creator is just one of the 53% of non-professional creators in the United States who maintain a full-time job while also creating monetized content. Colloquially speaking, Gomez is considered a micro-influencer—creators with followers that range from 1,000 to 100,000.
Gomez treats her content creation as a second job: she starts her day at 6 a.m. just to film her content, which often features her outfits and local recommendations, and ends her days at 11 p.m. by posting her daily video. This level of dedication has earned Gomez almost 38,000 TikTok followers and partnerships with brands like perfume company Dossier and FitOn—a fitness app.
Jon Davids, the CEO of influencer marketing company Influicity, says brands often partner with micro-influencers to create a larger volume of content. Similar to their partnerships with normal influencers, companies will send micro-influencers free products in exchange for a promotional video. Depending on the influencer, some companies will pay over $200 per video.
The difference, of course, is that since companies can pay micro-influencers less, they'll get more content for their money. For example, he says a mega-influencer may charge $5,000 for one video, while companies can take that same budget and work with roughly 30 micro-influencers.
"You can get lots and lots and lots of content without paying massive amounts of money for it," Davids says. "And, frankly, the supply is just there."
But Gomez says the money is often inconsistent. A month-long deal can briefly boost her income, but that doesn't guarantee a partnership for the upcoming months. The inconsistency isn't without its benefits, however. Gomez says that since she doesn't rely on these partnerships for income, she can be more particular about what companies she works with.
Gomez has even turned her micro-influencing, work-life balance into content. Her series documenting her attempts to make the most of her time outside of work has taken off. Gomez's first video about her "promise to get off the couch and seize life" has over 10 thousand likes. As such, she's since maintained a series of videos focused on how she uses her time outside of work.
In fact, the "5 to 9" trend, which features people showing off their detailed routines before and after work, often with homemade meals and elaborate skincare routines, can get creators thousands of views. Other micro-influencers highlight content specifically about their careers: lawyers translate legal jargon, nurses discuss their work hours and teachers share their classroom management strategies. Which is to say, for many non-professional creators, quitting their full-time job would likely alter their content and potentially alienate their audience.
To that end, Davids says, these niche communities, such as influencers who make content about engineering or waste management, are often where micro-influencers thrive.
"The micro-influencers that we have today really didn't exist five or six years ago," Davids says. "People who had very, very small audiences on social weren't doing it to have any kind of professional presence—they were just kind of creating content for their friends and family."
Which is why, Davids adds, amateur content creators can actively engage their followers on a more personable level than many mega-influencers.
Nonetheless, Gomez has thought about pursuing content creation full-time. But, she finds that she enjoys the security her traditional job provides compared to the lack of financial consistency from her influencing endeavors.
"You just never know what the future is with social," Gomez says. "I think you really do have to be in a really good place [financially] to be able to say, 'I'm going to quit my job and just do content creation.'" Amen.
Kristin Snyder
Kristin Snyder is dot.LA's 2022/23 Editorial Fellow. She previously interned with Tiger Oak Media and led the arts section for UCLA's Daily Bruin.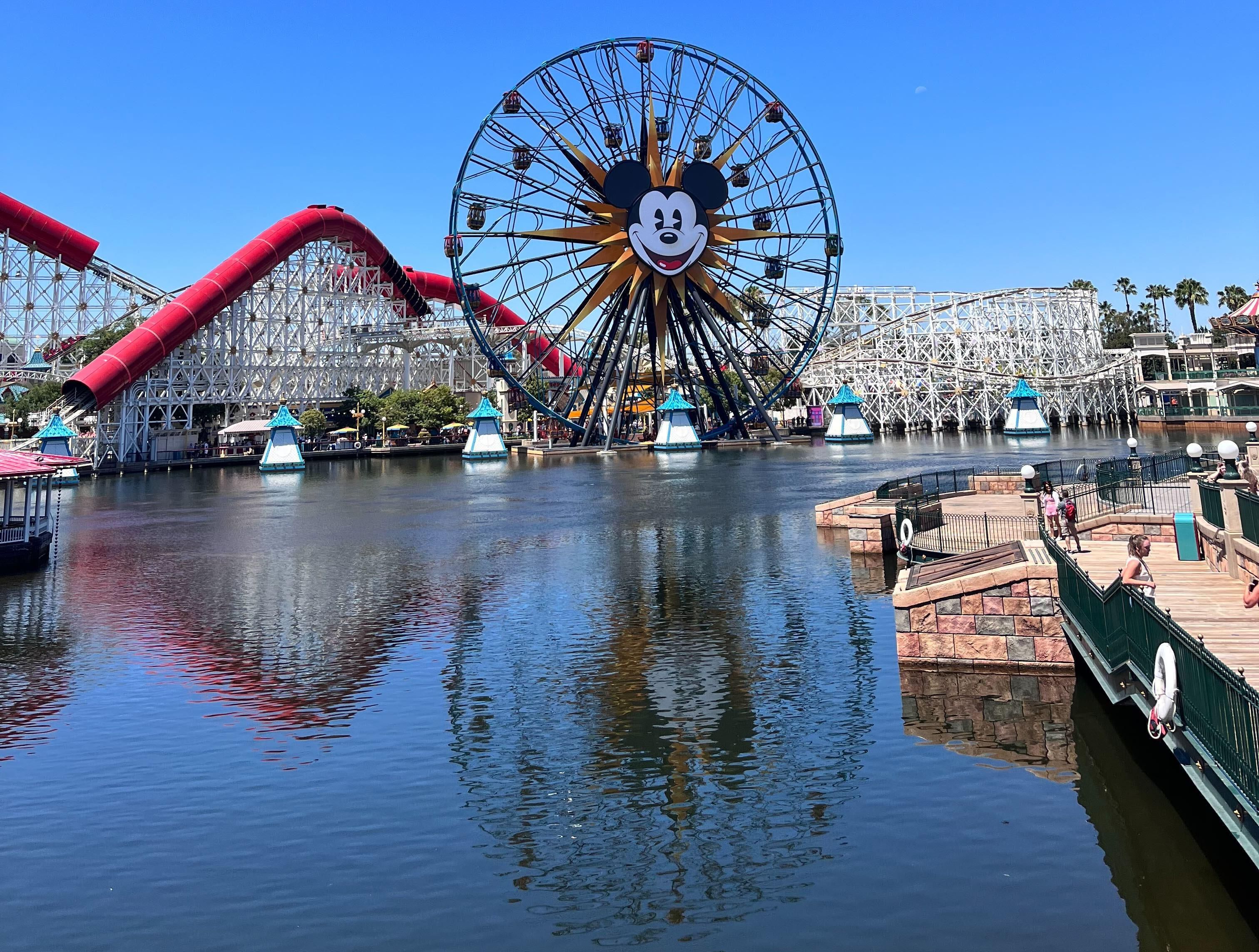 Photo: Decerry Donato
Move over, WALL-E: Guests at Walt Disney's parks could soon use robotic lockers that follow them around the venue to carry their belongings.
The so-called "robotic Sherpas" are being developed by Disney, which filed a patent for the technology this week, according to the Orlando Business Journal. The technology sounds a lot like autonomous wheeled robots that delivery startups are increasingly using to deliver food – equipped with cameras and proximity sensors that will help it move about crowded parks like Disneyland in Anaheim without running into everyone's ankles.
The patent filed June 14 said the eventual plan is for guests to be able to summon the robot to zoom back to their location – or anywhere else in the park – from a distance by using a mobile app. Disney is also planning to let staff remotely pilot the robots, the patent said.
An image from the patent filing obtained by local Orlando station Fox 25 showed a drawing of a woman with a baby who could use the robot locker to store her items.
The overall goal is to make retrieving and storing items more convenient for guests. One side goal of the project could be to encourage people to spend more in retail stores – the patent noted people are less likely to buy from gift shops at Disney if they're already carrying a lot of gear.
"As Imagineers, we're always pushing technology and innovation and testing new applications for possible future opportunities," Walt Disney spokesperson Diego Parras told OBJ this week. "At this point, we simply are exploring potential uses for this technology and have no plans for specific implementation."
The patent lists a few items that could be stored in the lockers, including umbrellas or packed lunches. In addition to several locking mechanisms, the robot Sherpas will also have a removable storage compartment so the storage containers can be interchanged.
Lockers already exist at the theme parks, but a mobile locker that could reach guests anywhere would certainly command a premium for the convenience of saving themselves the trek across the park.
Although its parks across the globe reopened beginning in May 2020, Disney took a hit during the pandemic when it had to close down its attractions and lucrative cruises at the beginning of the year. In its second quarter earnings report CEO Bob Chapek said domestic parks are operating basically as normal, but international parks and cruise ships are still impacted by coronavirus restrictions. While people definitely won't go to parks just to see the eventual robot Sherpas at work, if the tech can encourage guests to spend more while there, it would be a boost to Disney's bottom line.
Samson Amore
Samson Amore is a reporter for dot.LA. He holds a degree in journalism from Emerson College and previously covered technology and entertainment for TheWrap and reported on the SoCal startup scene for the Los Angeles Business Journal. Send tips or pitches to samsonamore@dot.la and find him on Twitter @Samsonamore.