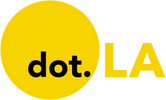 Get in the KNOW  
  on LA Startups & Tech  
X
Meet the 10 Startups in Techstars' 2021 Space Accelerator Class
Samson Amore
Samson Amore is a reporter for dot.LA. He holds a degree in journalism from Emerson College and previously covered technology and entertainment for TheWrap and reported on the SoCal startup scene for the Los Angeles Business Journal. Send tips or pitches to samsonamore@dot.la and find him on Twitter @Samsonamore.
07:00 AM | June 08, 2021
Techstars' Space Accelerator took off this week with its third class of space-related companies that make everything from AI-powered smart cameras to technology that can anticipate celestial collisions.
---
The 10 startups selected for the competitive four-month program are based across the U.S. and Australia and will work with Techstars on a mostly remote basis.

All are developing technology with multiple uses in space and will receive a $120,000 investment in addition to access to Techstars' expanding network of mentors.
That network includes aerospace experts at the Pasadena-based NASA Jet Propulsion Laboratory. Participating companies include Lockheed Martin, Arrow Electronics, SAIC and Israel Aerospace Industries.
"Alumni from our previous cohorts are launching space systems and infrastructure, raising tens of millions of dollars in venture capital as well as receiving lucrative contracts from both government and commercial customers," said Jonathan Fentzke, the program's managing director.
The program will culminate in a demo day on Sept. 2 where the startups will show off their work in hopes of winning potential investors or clients.
Fentzke noted that while no companies in this year's cohort are based in LA, Techstars still has partners mentors and investors based here.

"As it turns out the four companies in California out of 10 are not based in L.A. today, but will likely have a presence over time," Fentzke told dot.LA.
Here's a look at the 10 companies selected for this year's Techstars Space Accelerator.

Correction: An earlier version of this post stated this is Techstars' second space accelerator cohort. It's the accelerator's third such class. It also, misnamed the CEO of Hyperspec.ai.
Samson Amore
Samson Amore is a reporter for dot.LA. He holds a degree in journalism from Emerson College and previously covered technology and entertainment for TheWrap and reported on the SoCal startup scene for the Los Angeles Business Journal. Send tips or pitches to samsonamore@dot.la and find him on Twitter @Samsonamore.
https://twitter.com/samsonamore
samsonamore@dot.la
05:05 AM | April 17, 2023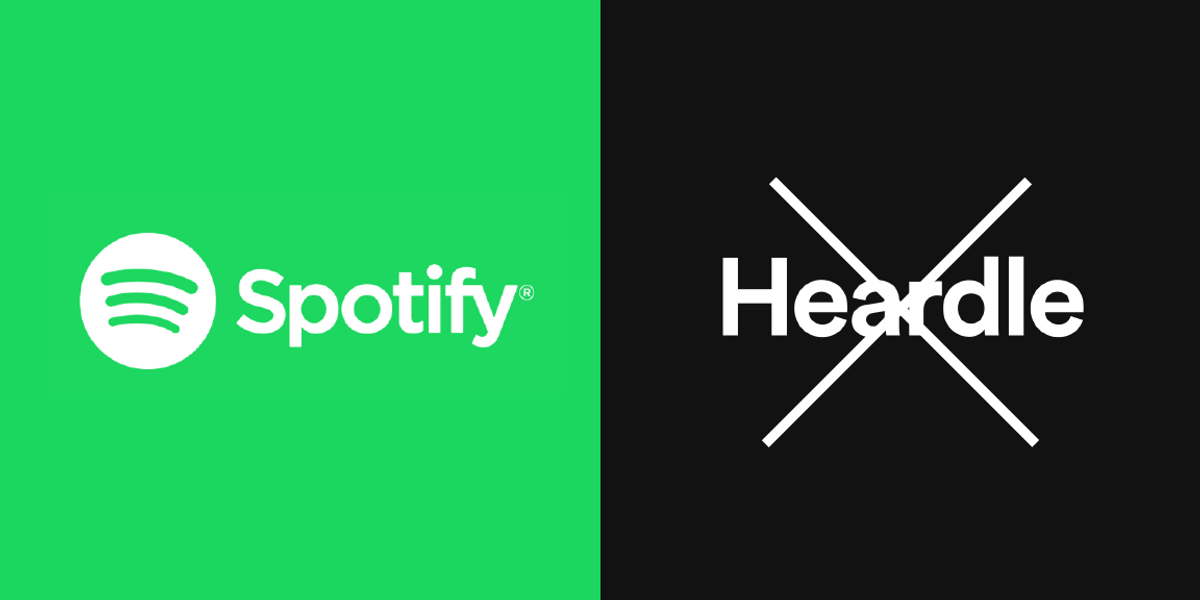 Evan Xie
Heard about Heardle? The musical guessing game was all the rage last July, when Spotify acquired it for an undisclosed sum. It works a bit like a web-based version of "Name That Tune," giving a player six chances to guess a song based on increasingly long samples from its first 30 seconds. When it first arrived on the scene, before Spotify picked it up, the game was doing huge numbers, with around 69 million visitors in March 2022 alone.
This level of remarkable growth may have always been unsustainable. Even by the time Spotify acquired Heardle last summer, it had already dropped down to 41 million monthly visits. Now that the novelty has worn off even more, Spotify has decided to shut the whole thing down, announcing plans to sunset Heardle entirely on May 5.
For all the fanfare that surrounded the acquisition, Spotify was never really that dedicated to spreading the word about Heardle. The game was never integrated into the Spotify app at all, remaining a standalone internet-based experience. According to TechCrunch, Spotify executives prefer to frame the app around musical discovery rather than gameplay. This is borne out by recent upgrades, including a TikTok-inspired "Smart Shuffle" for playlist recommendations and an "AI DJ" that learns about a user's music preferences and gets smarter over time as it's used more.
Heardle, of course, was just one game with a somewhat similar format that emerged out of the "Wordle Craze" of 2021 and early 2022. There's also Absurdle, a play on Wordle that works against you as you try to solve it. Plus Quordle, which challenges players to solve four Wordle-type puzzles at once. Crosswordle combines Wordle-type gameplay with a crossword puzzle experience. Worldle gives a player six tries to identify a country based only on its shape. Squirdle gives players six tries to guess the secret Pokémon character of the day. The Box Office Game – a rare Wordle spinoff that doesn't riff on the naming convention – invites players to guess at the Top 5 highest-grossing films for random weekends based only on limited clues.
Welsh software engineer Josh Wardle first developed his web-based word game – in which a new five-letter secret word is posted each day, and players attempt to guess it in six tries – way back in 2013, inspired by the classic board game "Mastermind." Wardle set it aside for nearly a decade, until the COVID pandemic and lockdown renewed his and his partner's interest in word games and other time-wasting puzzles. In January 2021, Wardle published the game to the web, just for fun, making the title a play on his own name.
The game took about a year to find an audience, but then it happened extremely quickly. On November 1 of 2021, around 90 people played Wordle. By January 2, 2022, that figure rose to 300,000 people per day. The extremely quick ascent was almost an entirely social media-driven phenomenon. In the first two weeks of 2022, around 1.2 million Wordle were shared on Twitter alone.
A number of theories have circulated to explain Wordle's remarkable virality in this period. The fact that there's just one new Wordle puzzle a day creates artificial scarcity, leaving players wanting more and making the hour when a new word goes up feel like an event. It's a quick and easy game to play, a comforting and repetitive activity that can fit neatly into a players' daily schedule. But the lions share of the credit likely rests on the ability to easily share a player's daily results and score, expressed emoji-style in a clear visual grid that makes how you did immediately obvious for other players. The fact that your Wordle results can be shared as an image, which tells a bit of a "story" to your friends, encouraged people to post their scores, thus daily evangelizing the game to new players around the world.
Wordle became such a significant, culture-shifting hit, it was scooped up by the nation's flagship word puzzle company, The New York Times, on January 31, 2022. According to a March 31 quarterly earnings report by the paper, the game was a huge hit on their website and app, bringing in "tens of millions" of new players, many of whom continued to check out other puzzles and games before leaving the app. In May 2022, the appearance of "F-E-T-U-S" as the secret word of the day – soon after the Supreme Court's decision to overturn Roe v. Wade was first leaked to the press – was seen by enough players to generate a major nationwide controversy, prompting the Times to switch over to a different word.
Conventional wisdom might indicate that, with the lockdown ending and everyone returning to work and movie theaters and bars and so on, interest in Wordle and its associated spinoffs would diminish. That's what happened with Netflix and other streaming services, after all, not to mention Pelotons, food delivery apps and other "stay-at-home" expenditures.
By Summer of 2022, there were already indications that interest in Wordle was dipping. The popularity of the search term dropped on Google, while a social media backlash against posting your Wordle scores every day was in full swing. Some complaints emerged online that the Times was making the game too easy. A recent BBC piece notes that Google Trends data puts Wordle at only about a third of its one-time popularity.
Still, reports of Wordle's demise are possibly premature. In November of 2022, the Times hired Tracy Bennett as its dedicated "Wordle" editor; she selects the word of the day from a curated list. The term "Wordle" was also the top Google search term both globally and by US users for the entire year 2022, and the games' results can also significantly impact Google search traffic. Seven of the top 10 most searched-for definitions of 2022 were Wordle answers, including "cacao," "homer," "canny," and "tacit." According to a recent item in The New York Post, celebrity pals Ben Affleck and Matt Damon continue to host a VIP "Nerdle League" along with other stars who post their daily scores; the group also includes Will Arnett, Bradley Cooper, and Jason Bateman.
As well, new variations on the Wordle format continue popping up all the time. Just this week, the Times released a math-themed play on Wordle called "Digits." Meanwhile, Los Angeles-based TV producer Doug Weitzbusch – a veteran of the Netflix real estate reality show "Buy My House" – recently debuted Housle, in which users get six tries to guess the asking price of an actual home. Weitzbusch – who says he remains an avid Wordle player – selects the secret home of the day himself.
Lon Harris
Lon Harris is a contributor to dot.LA. His work has also appeared on ScreenJunkies, RottenTomatoes and Inside Streaming.
02:16 PM | March 02, 2023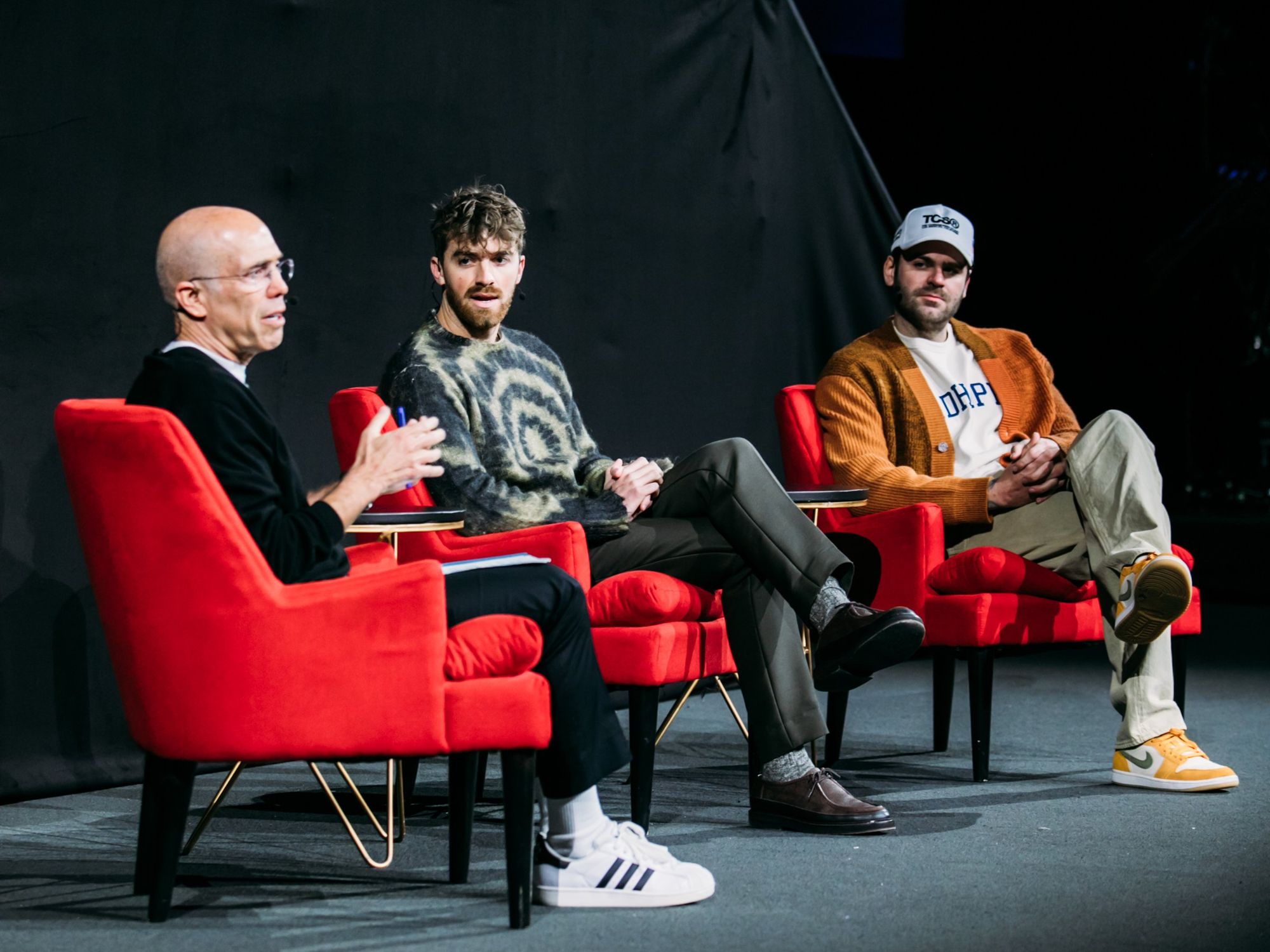 Clark Studio
On Thursday, Upfront Ventures hosted its 2023 Summit and music icons Alex Pall and Drew Taggart of The Chainsmokers hit the stage, not to perform, but instead to discuss their venture journey.
The duo launched MantisVC, a Marina Del Rey-based early stage tech venture fund in 2019.
Pall and Taggart shared the stage with WndrCo's managing partner Jeffrey Katzenberg to dive deeper into what their music career has taught them and how it translated over to their venture firm.
Here are some of the most important takeaways:
The duo believes hustle is more important than talent to achieve success.
"There's just so much content out there that's just happening all the time for no reason," Taggart said. "There's just so much to pay attention to and if you have to wake up every day, and think out what your angle is going to be, try stuff, have it not work. You have to accept defeat so frequently and still get up and do it."
Creating music was their foray into building communities.
"I think we have some real insight into how to build that community and tell that story because essentially, that's all we're trying to do," Pall said. "No matter what your business is, you're telling the story about something that you think is important that someone else needs and will enjoy."
Building connections and having conversations with pioneers in the space helped them launch MantisVC.
"Humility and being self aware are two of our strengths," Taggart said. "I think knowing what we don't know is a big part of how we've gotten to where we are, and with the support of people around us, and the relationships we built, we understood that we were going to have to go out and prove to the world that we were serious about this and we respected the people that have come before us and the people that are doing it right now."
VCs should offer all their founders support.
"When you're building something early on, you want that support, that hands-on feeling and the purpose of Mantis isn't necessarily right now to replace the incredible institutional investors that exist out there and have been around for a while," Pall continued.
"But we want to be the Robin to their Batman, and we think there's a way that we can kind of partner with everybody in the space and provide our founders that holistic support they need. It's inspiring to work alongside people that share that same energy and we're constantly working on ourselves and I feel like it takes a really special type of human being to be successful in this world. Level of grit and determination and something that's continually fueled us and we want to invest in people like that."
Feedback is necessary and essential to create successful products and businesses.
"Similar to products or services that you're building, it's important to get real life feedback out there and iterate on those things," Taggart said. "And there's really just no substitute for that."
Pall added, "I think for some reason in our culture, it's become an issue for people just to be straightforward and say no, about things and give honest feedback and, and move on. I think we can all learn a lot from just having more honest conversations with each other."
Never lose sight of your core audience and mission as a company.
"Never forget what your core product is and what people love about that and make sure that every piece of innovation is derivative of that," Taggart said. "I see a lot of friends of ours that have had really successful companies start to build ancillary projects that don't really feed their core audience that they're just making to compete with their competition. We do the same thing in songwriting, and you can never lose sight of what people love about you."
Decerry Donato
Decerry Donato is a reporter at dot.LA. Prior to that, she was an editorial fellow at the company. Decerry received her bachelor's degree in literary journalism from the University of California, Irvine. She continues to write stories to inform the community about issues or events that take place in the L.A. area. On the weekends, she can be found hiking in the Angeles National forest or sifting through racks at your local thrift store.