snoop dogg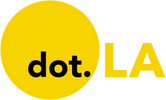 Get in the KNOW
on LA Startups & Tech
X
snoop dogg
Image courtesy of Death Row Records
Snoop Dogg wants to make Death Row Records the first major record label in the metaverse.

The legendary Long Beach-born rapper announced this week that Death Row "will be an NFT label," just days after acquiring the Los Angeles record label that launched his career and put West Coast hip-hop on the worldwide map. The announcement marks Snoop's latest foray into blockchain technology, which has been quickly embraced by many in the music industry.
"We will be putting out artists through the metaverse," Snoop said on social audio app Clubhouse. "Just like we broke the industry when we were the first independent to be major, I want to be the first major in the metaverse."
Snoop purchased the Death Row Records brand last week, for an undisclosed amount, from a music group controlled by investment giant Blackstone. The label, co-founded in 1991 by producer Andre "Dr. Dre" Young and executive Marion "Suge" Knight, helped Snoop become a mainstream star in the 1990s through albums like Dr. Dre's "The Chronic" and Snoop's solo debut "Doggystyle." Snoop (whose real name is Calvin Broadus Jr.) called the Death Row acquisition "an extremely meaningful moment for me."
On the same day that the Death Row deal was announced last week, Snoop released his new album "B.O.D.R. (Bacc on Death Row)" as a "stash box" of NFTs, or non-fungible tokens. Only 25,000 Snoop stash boxes, priced at $5,000 each, were available on the Gala Games blockchain platform. Each stash box included one of 17 NFTs devoted to each track from the album; fans that collected all 17 NFTs would be eligible for rewards like the chance to party at Snoop's L.A. mansion, according to Gala.
Image courtesy of Death Row Records
Musicians and celebrities have flocked to NFTs—digital assets that are verified by blockchain technology, giving their owners proof of authenticity and ownership. Some industry observers believe the crypto collectibles could become a big revenue stream for musicians at a time when tours are still hampered by the pandemic and the music business is adapting to the economics of streaming.
On Thursday, Universal Music Group unveiled a partnership with NFT platform Curio, which will be an official outlet for NFT projects from Universal's record labels and artists. The Santa Monica-based music conglomerate is "focused on developing new opportunities in this space that place our artists and labels at the forefront," Universal executive vice president of digital strategy Michael Nash said in a statement.
Even in an industry filled with crypto converts, Snoop has become one of Web3's biggest enthusiasts: He has reportedly amassed $17 million worth of NFT holdings.
"If anything is constant, it's that the music industry will always be changing," Snoop said in a statement earlier this month. "Blockchain tech has the power to change everything again and tip the table in favor of the artists and the fans."
Last week, Snoop Dogg was sued for the alleged sexual assault of a woman in 2013. The rapper's camp denied the claims.
THC-infused savory snacks are getting a boost from Snoop Dogg.
TSUMo Snacks—a cannabis brand offering tortilla chips and cheese puffs infused with a 10-milligram dose of THC per bag—has raised a $4 million seed funding round led by Los Angeles venture capital firm Casa Verde, the companies announced Thursday.
The investment is the latest weed-focused endeavor for Casa Verde co-founder Snoop Dogg, with the L.A. hip-hop legend now looking to capitalize on the marijuana culture he helped popularize. Launched in 2015, Casa Verde raised $100 million last year for its second fund and has invested in startups across the cannabis market supply chain—from producers and manufacturers, to biotech firms, to sales and compliance software providers.
TSUMo Snacks has looked to differentiate itself among a crowded edibles market that has long skewed toward sweets like chocolates, gummies and lozenges. Sweet items are often cheaper to make and easier to portion out in accurate doses, while they also do a better job of masking cannabis' earthy flavor. What's more, strict regulations have made it more difficult to produce savory items.
"With all edibles, you have to stay within the 10% variance in terms of the dosing—and when you're talking about chips, which are irregular, it's not the easiest thing in the world to do," TSUMo co-founder and CEO Caroline Yeh told dot.LA.
TSUMo was concocted by the team at Casa Verde alongside RedBud Brands, a venture studio whose founders helped launch the companies that make SkinnyPop Popcorn and makeup brand Urban Decay. Yeh joined the startup last March after nearly a decade of experience in the worlds of both cannabis regulations and food development, and TSUMo officially launched in September.
The cannabis brand currently offers five flavors of snacks in personal-sized bags that are sold at dispensaries across California. TSUMo plans to begin offering larger, multi-serving bags starting next month, will come out with larger, multi-serve bags, and will use the new funding to develop new flavors and snacks.
NBA players, talent agents and Snoop Dogg's venture firm are among the investors behind LEUNE, a California cannabis brand eying new U.S. markets.
The company closed a $5 million round on Thursday from big name athletes like Carmelo Anthony, John Wall, Lebron James' agent Rich Paul and Anthony Saleh, who manages artists like Nas and Future.
Plus, it's backed by Snoop Dogg's Casa Verde Capital, a Los Angeles-based venture capital firm focused on seed investments for cannabis startups.
"I've been seeking to make an investment in the cannabis space for quite some time, but never found a brand that resonated with me until I came across Nidhi and her products," investor and celebrity La La Anthony said in a statement announcing the raise.
The company could not be immediately reached for comment.
The two-year-old startup sells cannabis products in over 130 California dispensaries and 19 delivery platforms. In a press release, founder and CEO Nidhi Lucky Handa said the funds will be used to contribute to hiring, growing LEUNE's product line and "unlocking more geographies." It's unclear where the company plans to launch next.
After becoming the first state to legalize medical cannabis use, California authorized recreational cannabis use in 2016. Last month, New York became the 15th state to legalize recreational marijuana, entering into what is becoming a crowded market.
Handa will also keep up her brand's commitment to social justice by working with The Last Prisoner Project, Eaze Momentum and the Floret Coalition — partnerships that include donations, mentorship opportunities and "awareness-building collaborations to amplify marginalized voices," LEUNE said in the statement.