casa verde capital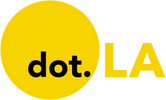 Get in the KNOW
on LA Startups & Tech
X
casa verde capital
THC-infused savory snacks are getting a boost from Snoop Dogg.
TSUMo Snacks—a cannabis brand offering tortilla chips and cheese puffs infused with a 10-milligram dose of THC per bag—has raised a $4 million seed funding round led by Los Angeles venture capital firm Casa Verde, the companies announced Thursday.
The investment is the latest weed-focused endeavor for Casa Verde co-founder Snoop Dogg, with the L.A. hip-hop legend now looking to capitalize on the marijuana culture he helped popularize. Launched in 2015, Casa Verde raised $100 million last year for its second fund and has invested in startups across the cannabis market supply chain—from producers and manufacturers, to biotech firms, to sales and compliance software providers.
TSUMo Snacks has looked to differentiate itself among a crowded edibles market that has long skewed toward sweets like chocolates, gummies and lozenges. Sweet items are often cheaper to make and easier to portion out in accurate doses, while they also do a better job of masking cannabis' earthy flavor. What's more, strict regulations have made it more difficult to produce savory items.
"With all edibles, you have to stay within the 10% variance in terms of the dosing—and when you're talking about chips, which are irregular, it's not the easiest thing in the world to do," TSUMo co-founder and CEO Caroline Yeh told dot.LA.
TSUMo was concocted by the team at Casa Verde alongside RedBud Brands, a venture studio whose founders helped launch the companies that make SkinnyPop Popcorn and makeup brand Urban Decay. Yeh joined the startup last March after nearly a decade of experience in the worlds of both cannabis regulations and food development, and TSUMo officially launched in September.
The cannabis brand currently offers five flavors of snacks in personal-sized bags that are sold at dispensaries across California. TSUMo plans to begin offering larger, multi-serving bags starting next month, will come out with larger, multi-serve bags, and will use the new funding to develop new flavors and snacks.
NBA players, talent agents and Snoop Dogg's venture firm are among the investors behind LEUNE, a California cannabis brand eying new U.S. markets.
The company closed a $5 million round on Thursday from big name athletes like Carmelo Anthony, John Wall, Lebron James' agent Rich Paul and Anthony Saleh, who manages artists like Nas and Future.
Plus, it's backed by Snoop Dogg's Casa Verde Capital, a Los Angeles-based venture capital firm focused on seed investments for cannabis startups.
"I've been seeking to make an investment in the cannabis space for quite some time, but never found a brand that resonated with me until I came across Nidhi and her products," investor and celebrity La La Anthony said in a statement announcing the raise.
The company could not be immediately reached for comment.
The two-year-old startup sells cannabis products in over 130 California dispensaries and 19 delivery platforms. In a press release, founder and CEO Nidhi Lucky Handa said the funds will be used to contribute to hiring, growing LEUNE's product line and "unlocking more geographies." It's unclear where the company plans to launch next.
After becoming the first state to legalize medical cannabis use, California authorized recreational cannabis use in 2016. Last month, New York became the 15th state to legalize recreational marijuana, entering into what is becoming a crowded market.
Handa will also keep up her brand's commitment to social justice by working with The Last Prisoner Project, Eaze Momentum and the Floret Coalition — partnerships that include donations, mentorship opportunities and "awareness-building collaborations to amplify marginalized voices," LEUNE said in the statement.