screens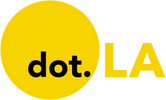 Get in the KNOW
on LA Startups & Tech
X
screens
Hollywood is on notice: Gen Z would rather scroll through social media, play video games and stream music than watch TV or catch a film.
That's a remarkable shift from earlier generations – who still prefer to kick back and watch a screen – and poses serious challenges to traditional media, according to an annual survey of digital trends by Deloitte.
Asked to choose their favorite entertainment activity, the top response among Generation Z was video gaming (26%), followed by listening to music (14%), browsing the internet (12%), engaging on social platforms (11%) and then watching TV or movies at home (10%).
Administered in February as the pandemic was raging, the survey of more than 2,000 U.S. consumers reflects the rising popularity of gaming across ages but most starkly highlights the digital divide among generations.
"Media companies and advertisers may still be video-first, but younger generations may not be," the report said.
Of the Generation Z respondents, defined as those born between 1997 and 2007, 87% play video games daily or weekly, on smartphones, consoles or computers. And while a majority of the respondents, including millennials and Generation X, said video games have helped them stay connected to others during the pandemic, they see entertainment differently.
For all other generations (Millennials: born 1983-1996; Gen X: 1966-1982; Boomers: 1947-1965 and Matures: 1946 and prior), kicking back and watching the tube came in as the number one entertainment option.
Here are some additional takeaways:
Video Streaming
82% of U.S. consumers have at least one video streaming subscription
The average subscriber pays for four services
Cost is the most important factor for deciding whether to subscribe to a new streaming service, followed by content selection
52% find it difficult to access content across so many services
53% are frustrated by the need to have multiple service subscriptions
40% would prefer to pay $12 a month for an ad-free video service, while 60% said they'd accept some ads for a lower fee.
Music Streaming
Streaming music subscribers pay for an average of two paid music services
45% would rather pay than have ads for their music streaming; 67% of millennials would prefer to pay
Social Media
67% don't trust the news they see on social media
55% of Generation Z and 66% of millennials say social media ads influence their purchasing choices versus 49% of Generation X and 13% of boomers
40% would be willing to provide more personal information to receive more targeted ads
62% of Gen Z and 72% of millennials would rather see personalized ads than generic
From Your Site Articles
Related Articles Around the Web
President Donald Trump told reporters he approved a deal in concept between Oracle and TikTok's parent company ByteDance in which Oracle and Walmart would partner with the app in the U.S. The move could avert the ban in U.S. app stores that was set to go into effect on Sunday.
"I have given the deal my blessing," Trump said to reporters at the White House Saturday. "If they get it done, that's great. If they don't, that's okay, too."
It is unclear whether ByteDance will remain a majority owner of TikTok.
"It will have nothing to do with China. It'll be totally secure; that'll be part of the deal," Trump said. "All of the control is Walmart and Oracle, two great American companies."
But Trump said the company, now seated in Culver City, will likely be headquartered in Texas and bring 25,000 jobs.
He added that TikTok has agreed to donate $5 billion to an education fund, which Trump said would satisfy his demand that the government receive a payment from the deal.
"They're going to be setting up a very large fund," Trump told reporters. "That's their contribution that I've been asking for."
Various outlets with reporters at the White House reported on Trump's sign off. It came after the president signed an executive order in August that called the viral social video app owned by Chinese internet company ByteDance a national security threat. It also called on the Beijing based parent company to sell TikTok to a U.S. firm or face a ban.
The administration accuses TikTok of sharing user data with the Chinese Communist government. TikTok denies the charges.
This week, the New York Times reported that TikTok is hunting for a new CEO and that Instagram co-founder Kevin Systrom is being considered for the position.
The Trump administration is ordering TikTok and WeChat be banned from all U.S. mobile app stores as of Sunday, effectively pulling one of the hottest apps in America from the reach of interested new users.
The yanking of the two apps from U.S. mobile stores come after the U.S. Department of Commerce detailed on Friday exactly what President Donald Trump's Aug. 6 executive order banning "transactions" with TikTok means. Trump's ban prohibits "any provision of service to distribute or maintain" the apps in U.S. mobile app stores, the department said.
Trump issued the order over national security concerns that TikTok is sharing user data with the Chinese Communist Party and has pushed for the company's sale to a U.S.-based company.
He is set to decide on whether a deal that would make Oracle ByteDance's "trusted technology provider" is good enough to allay his security concerns. CNBC reported that the deal involved Oracle having a minority stake of less than 20% in the new global TikTok, and that ByteDance hopes to do an initial public offering on the U.S. stock exchange to address ownership concerns.
A TikTok spokesperson said Friday the company disagrees with the Commerce Department decision and is "disappointed" that it will be blocking new app downloads starting Sunday and then banning the use of the app in the U.S. starting November 12.
"Our community of 100 million U.S. users love TikTok because it's a home for entertainment, self-expression and connection, and we're committed to protecting their privacy," the spokesperson said. "We will continue to challenge the unjust executive order, which was enacted without due process and threatens to deprive the American people and small businesses across the U.S. of a significant platform for both a voice and livelihoods."
Vanessa Pappas, the interim head of TikTok, said on Twitter Friday that this type of ban would be bad for the industry and invited Facebook and Instagram to publicly join its challenge and support their litigation against the Trump administration.
"This is a moment to put aside our competition and focus on core principles like freedom of expression and due process of law," she wrote.
TikTok said that in its proposal to the U.S. it's committed to "unprecedented levels of additional transparency and accountability well beyond what other apps are willing to do, including third-party audits, verification of code security, and U.S. government oversight of U.S. data security. Plus, an American technology provider would be responsible for maintaining and operating the TikTok network in the U.S., which would include all services and data serving U.S. consumers.
TikTok's disappearance from Apple's U.S. app store and Google Play would mean that users would lose out on any security updates, general updates or maintenance for the app. That's benign enough, except that users can be targeted by bad actors through any unpatched security vulnerabilities in the future.
So the US is going to block new downloads of TikTok on Sunday. But any user who already has the app by Sunday can u… https://t.co/DO5ZW5Uini

— Aaron Levie (@Aaron Levie) 1600444575
"An abandoned app that is no longer available from the respective app store is an app that can no longer be updated to address bugs or vulnerabilities," cloud security company Wandera wrote in a recent report. "This means they are now in a prime position to be exploited by hackers, offering fake updates, or targeting known vulnerabilities that were never patched."
Me going to download tiktok before its taken off the appstore https://t.co/brfV7LRFXk

— Jade 🥀💐 (@Jade 🥀💐) 1600442422
TikTok ranks fourth among free apps offered in Apple's U.S. app store. Data analytics firm Sensor Tower said it sees no evidence the news has caused a rush on installs, though there's plenty of anecdotal data showing increased interest.

Sensor Tower reported that the threat of Tiktok's ban resulted in a spike of downloads for its competitors in July. TikTok's monthly active users have grown across the U.S. app store and in Google Play by 51% from January to August, and increased slightly since June despite the threat of the ban.
___

Reporter Sam Blake contributed to this report.

Do you have a story that needs to be told? My DMs are open on Twitter @latams. You can also email me at tami(at)dot.la, or ask for my contact on Signal, for more secure and private communications.