jeremy milken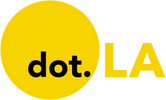 Get in the KNOW
on LA Startups & Tech
X
jeremy milken
This week, I sat down with Jeremy Milken, a partner at Watertower Ventures. Jeremy doesn't grant many interviews, so it was great to get to know him better on this episode of the L.A. Venture podcast.
Watertower Ventures is a well established seed-stage investment firm that invests in industries with shifting paradigms, particularly in consumer, SaaS enterprise, fintech, real estate tech, media and gaming industries. It just started investing out of its new $50 million Fund II.
Jeremy focuses on SaaS enterprises, and is a six-time founder with four successful exits. His most recent company is WorkSpace, which streamlined operations and asset management for businesses, and which he funded through bootstrapping.
He sold the company in 2019 and joined Watertower, where he works closely with his good friend Derek Norton, Watertower founder, who brought him onto the team.
Jeremy and I discussed how he understands the interplay between venture capital and private equity as it applies to his family's business, The Milken Institute, which will be hosting its annual global conference in October.
We also talked about his entrepreneurial journey, the ups and downs he's faced as a founder on the road to Watertower and why it's best for him to not work with the Milken Institute, instead pursuing his own interests.
Jeremy and I also discussed his business insights as an investor, his perspective on the future of venture capital, his wife's podcast "Flexible Neurotic" and his amateur jazz piano skills.
Jeremy Milken is a general partner at Watertower Ventures.
"I mean, I could sit here in this room and try and convince you how smart I am and everything, but I don't know anything. Okay. I don't know anything more than anybody else. And I think it's an important lesson, right?" — Jeremy Milken
dot.LA Engagement Intern Colleen Tufts contributed to this post.
Want to hear more of L.A. Venture? Listen on Apple Podcasts, Stitcher, Spotify or wherever you get your podcasts.

Correction: An earlier version of this post introduced Jeremy Milken as a partner at WatchTower Ventures. He is a partner at Watertower ventures.
From Your Site Articles
Related Articles Around the Web
Watertower Ventures, led by Los Angeles startup veterans Derek Norton and Jeremy Milken, has closed its second fund — a larger and more ambitious sequel to the one they launched three years ago. With $50 million in dry power, they are aiming to be the first institutional money in 35 companies over the next three years, with check sizes ranging from $250,000 to $1 million.
"We have a lot of work to do and it's an aggressive pace," Norton told dot.LA.
The new fund is a significant step up from their $5 million Fund I that focused on the connected consumer with portfolio companies such as the podcasting network Wondery and AllVoices, a service that allows employees to anonymously send feedback to top management. (Watertower also invested in dot.LA.)
Fund II will continue the digital consumer focus while adding something the firm calls "evolving enterprise," a category that includes companies like Slack and Salesforce.
Norton and Milken first met two decades ago when Norton invested in Milken's first gaming startup. The two have been friends and professional acquaintances since. Milken went on to start five more companies while Norton spent most of the last 20 years on the advising side at his boutique investment bank, Watertower Group, which also had an early stage venture capital fund called Watertower Early Opportunity Fund.
"We've been at this for awhile," Norton said. "We bring a 20 year lens."
Norton says they started raising money in late February but it was made more difficult by the pandemic. "I'm not sure I would want to revisit those two months," he said.
As they start deploying the fund, Norton says he is surprised that valuations have barely budged from their frothy pre-pandemic highs. "I would have thought we would have been seeing a reset on valuations that through 2019 got a little ahead of where they should be for seed stage deals," he said. "But we are seeing valuations increasing beyond that."
Norton says the pandemic has expanded the geographic reach of the firm. Previously it focused only on Los Angeles, the Bay Area, New York, and Utah. Watertower recently invested in two companies in Texas out of Fund I. Like every other VC, he has been forced to get used to writing checks to people he has never shaken hands with.
"We used to say we wouldn't invest in a founder without meeting them in person and at least doing a lunch or dinner, but now we've become comfortable on Zoom," Norton said.
From Your Site Articles
Related Articles Around the Web