lucid motors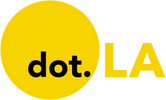 Get in the KNOW
on LA Startups & Tech
X
lucid motors
Image by Ian Hurley
Los Angeles provides one of the best models for creating incentives to encourage people to buy electric cars — even if those various programs and qualifications can be confusing to navigate.
Nationally, the electric vehicle (EV) sector is growing at a rapid clip. President Biden continues his efforts to add electric vehicle chargers across the country and speed up EV adoption, and a number of new electric vehicles are coming to market in the near future, with established automakers like General Motors, Honda and Volvo setting deadlines to go all-electric. Meanwhile, startups like Fisker, Lucid and Rivian are slated to start delivering vehicles to reservation holders over the next year, and Tesla continues to report sales gains every quarter.
The push for EV is especially strong in California, where Governor Gavin Newsom signed an executive order last year banning the sale of new cars with internal combustion engines by 2035.
Among the most significant barriers to EV is price; even Elon Musk admits the vehicles have to come down in price before they'll see widespread adoption. Yet while electric cars have considerably higher price tags than comparable gasoline-powered models, a slew of manufacturer incentives and government subsidies have helped offset the cost.
"Some states have a more welcoming approach, while others only complicate the matter and make it harder for consumers to make the switch," said Robby DeGraff, an auto industry analyst for automotive marketing research firm AutoPacific. "There's a lot of work that needs to be done by the Biden administration and thankfully there's ambition for change to happen."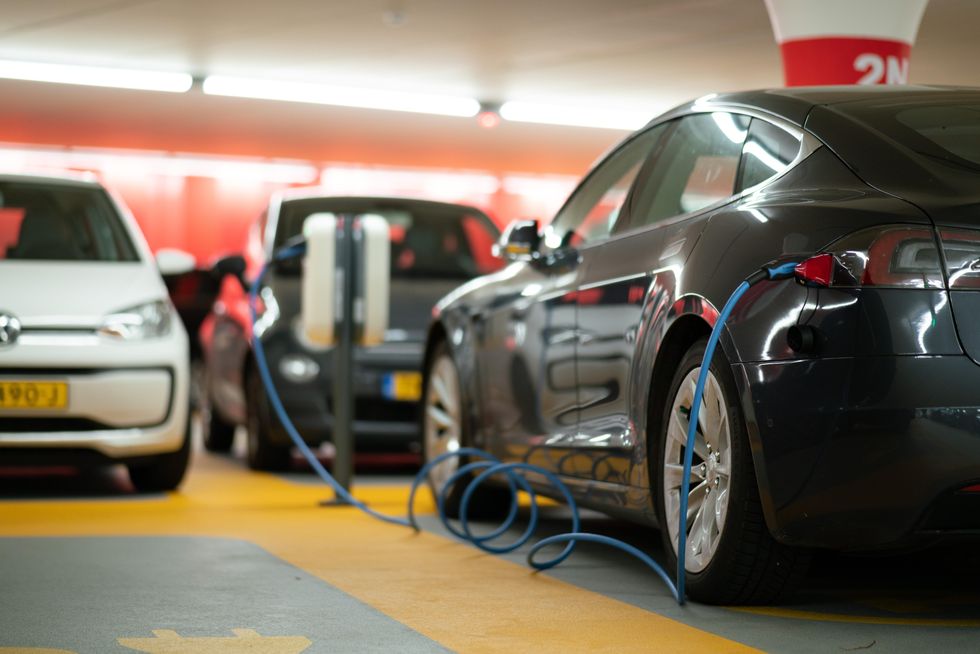 electric vehicles Photo by Michael Fousert on Unsplash
Southern California residents — especially those living in L.A. — are best positioned to take advantage of existing rebates and incentives. In addition to the maximum $1,500 California Clean Fuel Reward and $7,500 maximum federal EV tax credit, L.A. residents can get a $500 rebate toward the purchase of a Level 2 EV home charger through the the Los Angeles Department of Water and Power (LADWP), which replenishes a battery pack far more quickly than a standard 120-volt household outlet. LADWP also kicks in an additional $250 if EV owners install a separate meter for the vehicle charger — an offer that takes advantage of a discounted electricity rate of 2.5 cents per kilowatt hour on base period charging. That period runs on weekends and between 8 PM and 10 AM on weekdays.

"There are a number of barriers to adopting electric vehicle technology, including affordability," said Kianiwai Jones, LADWP's assistant supervisor of electric transportation programs. "More incentives at every level will be key to adoption."
As far as Jones can see, people seem to be latching onto the incentive programs. She says she fields fewer questions from customers concerned about the cost of a home charger than in years past.
But the learning curve around charging still exists, Jones says, particularly when it comes to managing power usage during peak hours. "You charge based on what you need, and not as fast and as quick as possible," Jones said. "If you're going to charge overnight and you have 8 to 10 hours, it's going to impact your bill differently. If you increase your electric usage, you're going to increase your bill. But that's offset by the fact that you're not using gasoline."
LADWP offers a $1,500 rebate towards the purchase of an EV between 2 and 8 years old. (Some used EVs can be a bargain on their own: A five-year-old Nissan Leaf, for example, can cost under $10,000.) Applicants don't have to have utility bills in their name, but must prove they live in the utility's coverage area and use the service.
"We're very focused on equity, not only to increase (EV) adoption in general, but so that low-income and disadvantaged residents have access," Jones said. "The used EV market is the more affordable market and we want to promote that further."
LADWP customers have taken notice of the used EV rebate program, with 1,106 participants in 2020 versus just 634 in 2019.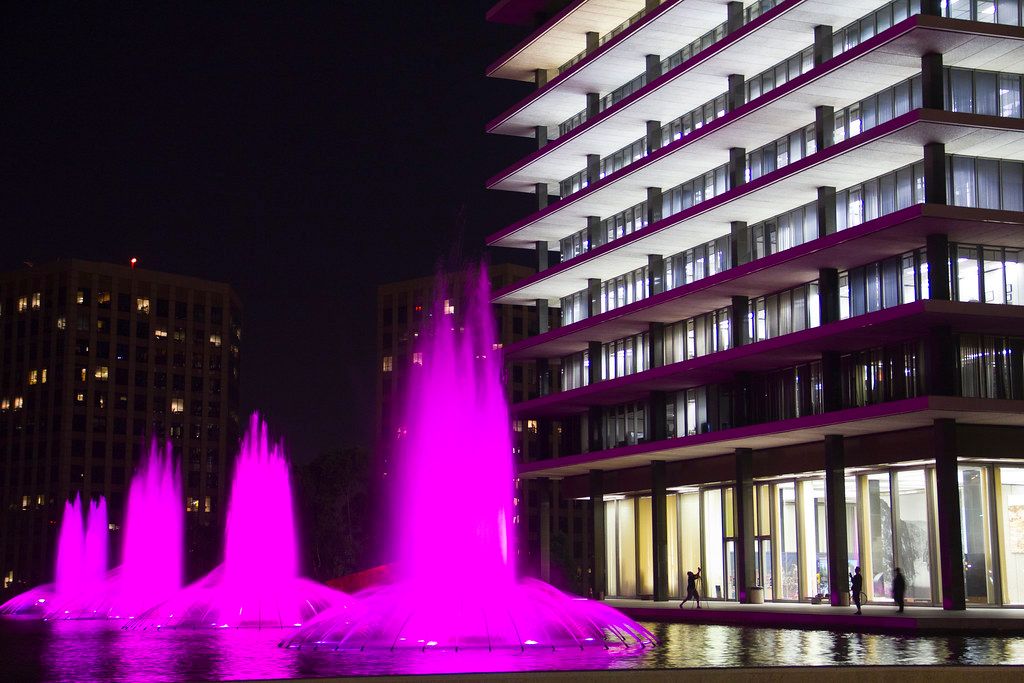 Used EVs have some limitations, the first of which being that these older EVs were originally designed to go around 100 miles on a full charge, not the 200-plus that's rapidly becoming the perceived minimum. And the batteries aren't new, either.

"Battery degradation has been and will continue to be somewhat of a concern for used EVs, but then again not everyone needs 200-300 miles of range, especially if you have a home charger," DeGraff said. Electric cars have historically counted for barely 1% of all vehicles in the U.S., so the pool of used examples is vastly smaller than that of conventionally powered cars.
But there's a potential downside to EV buyers' wide range of subsidy options: With all of the different agencies offering different programs, customers may find themselves in a maze of qualifications.
Electric cars from General Motors and Tesla no longer qualify for the $7,500 federal tax credit because those automakers have reached the 200,000-unit cap for that incentive. Nissan, which will add the electric-only Ariya SUV to its lineup next year, is likely to hit that ceiling next.
The GREEN Act, introduced in Congress in February by California Rep. Mike Thompson (D-St. Helena) would lower the tax credit to a $7,000 maximum but raise the cap to 600,000 cars. But there hasn't been movement on the bill since it was introduced. President Biden also wants to give direct rebates to EV customers, but that's also stuck as part of his $2.25 trillion infrastructure plan.
In California, the incentive of up to $2,000 under the Clean Vehicle Rebate Project has been exhausted as of April 23 and a waitlist has opened up until the state Legislature decides what to do with it. It's effectively been replaced by the California Clean Fuel Reward, with a rebate of up to $1,500 for any new plug-in vehicle. (The California Clean Fuel Reward grants a rebate at the point of purchase and allows the buyer to apply the rebate upfront, rather than issuing the rebate weeks later—as most programs do.)
The LADWP home charger program was set to expire this month and the used EV incentive next year, but Jones says both programs are expected to be renewed. LADWP's board of water and power commissioners has given the go-ahead to the agency to fund the programs until 2028 or until they're no longer deemed necessary.
The utility company programs are also funded with assistance from the California Air Resources Board and its low-carbon fuel standard and cap-and-trade programs. CARB currently runs the Clean Cars 4 All program that offers low-to-middle income residents in various counties including Los Angeles County up to $9,500 to scrap their qualifying gasoline vehicle and replace it with an EV. The Clean Vehicle Assistance Program offers those customers grants of as much as $5,000 and lower finance rates towards the purchase of a plug-in vehicle. But CARB anticipates those programs will run out of funding by July without indication they will be renewed.
Jones says LADWP has worked with Plug In America, a nonprofit group advocating electric vehicles, to help consumers and dealers navigate the qualifications for the various incentives before any sale of a vehicle is completed. Dealers around LADWP's service area can become certified as EV experts to better inform customers looking to purchase a plug-in vehicle.
"Understanding your specific situation and your behavior is going to be important," Jones said. "We do have people who are ready and willing to help the customers. It's just a smart way to reduce the impact."
Lead illustratio by Ian Hurley.
The days of Southern California's gigantic car dealerships may be numbered.

That's because a statewide push toward electric vehicles, which require less maintenance than gasoline-powered cars and can be sold more easily online, is forcing automakers to rethink the retail experience.
Earlier this month, Volvo Cars said all their vehicles will go electric by 2030 and be sold online. Ford announced a similar move last month, and other large car companies, including General Motors, have also announced plans to sell mostly electric-only vehicles during the next decade. And they have made efforts to move to online sales and virtual showrooms.
"We're a digital-first brand and you can go online and you can shop and configure a car," said J.P. Canton, U.S. spokesman for Polestar, a Volvo-owned brand shifting the retail experience away from traditional dealerships in auto malls.
For years, franchised dealers stocked endless rows of shiny cars with several models and hundreds of configurations. Dealers built community relationships, cities fought for their presence with the taxes they drew in paying for roads. But the high cost of maintaining large staffs and renting real estate has legacy companies looking at more showrooms and typical retail spaces — and even steering customers away from showrooms or service centers altogether.
Part of the reason dealerships made sense in the combustion engine age was they house massive service centers. But electric cars eliminate part of that need. They have fewer parts and don't require regular tuneups. Plus, software can often be updated remotely.
The pandemic has made contactless purchases the norm. A number of electric car companies — including Tesla and Lucid — were already heading in that direction, featuring online ordering and small showrooms.
Now giant carmakers are following suit, bringing an end to an era.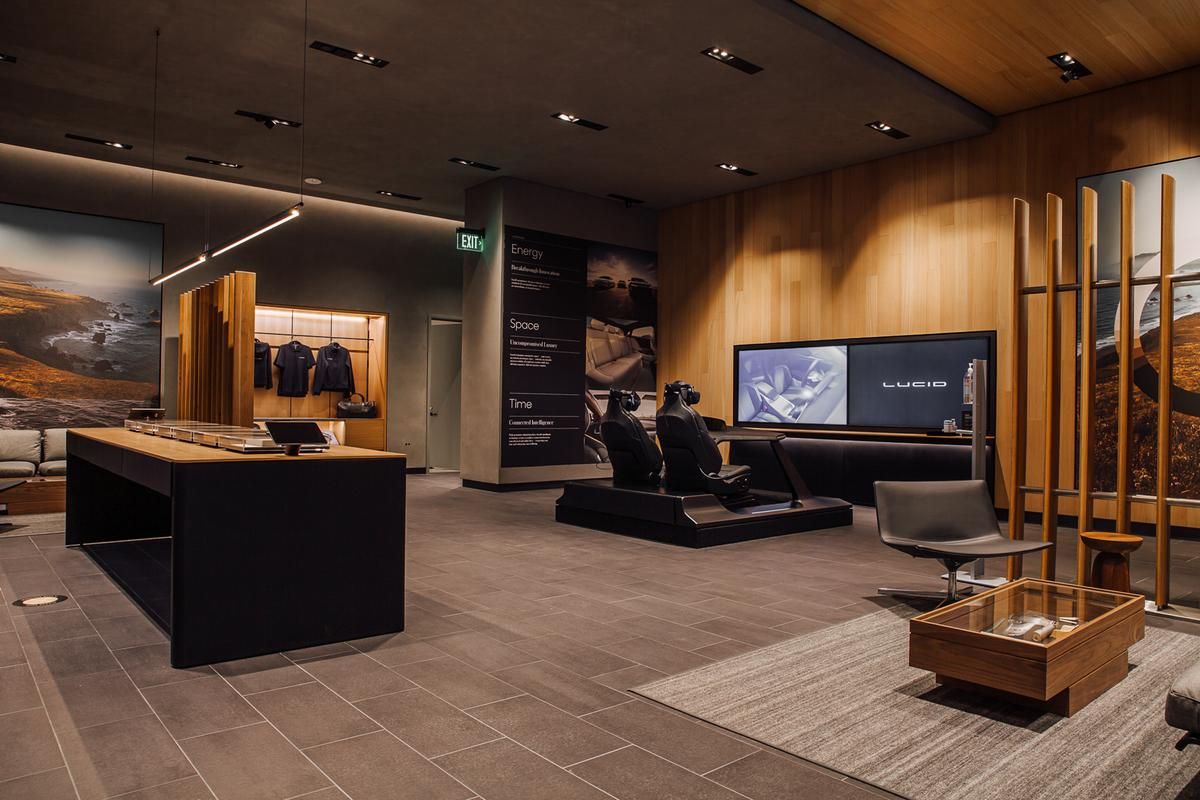 Signs of Change
Last year, Governor Gavin Newsom announced California would move to electric vehicles and ban sales of gasoline and diesel-powered ones by 2035. Other states are considering similar moves. Ford and General Motors have pledged to do the same.
Cadillac, one of GM's lines, relies heavily on dealerships to sell its six different models at suburban auto malls with vast lots of new cars. But in Beverly Hills, it's testing out a different way of selling cars more akin to Tesla. Placed on the first floor of a multi-story building at Wilshire and Robertson boulevards, dealership representatives rely extensively on Shop-Click-Drive and Cadillac Live, the brand's digital showroom. The small footprint is meant to be more environmentally friendly.
"We feel very good about the prospect of going all EV not only about clean energy, but bringing into new experience, going all digital and introducing customers to that experience," said Mahmoud Samara, vice president of sales, service and marketing for Cadillac. The brand announced last summer that it will be all-electric by 2030 and will introduce its first model, the Lyriq EV SUV, in the first half of 2022.
Samara, who has worked for GM for 17 years, said the giant Detroit-based automaker is encouraging U.S. dealers to offer car buying through the Shop-Click-Drive system. That program lets Cadillac — as well as Chevrolet, Buick and GMC — shoppers research the vehicle they want and connect with a local dealer that either has the car in stock or can find one like it near the customer.
Cadillac Live distinguishes its approach among the other GM brands. The program was rolled out across the U.S. last March. It allows users to make an appointment with a Cadillac 'ambassador'' for a virtual car tour, where the sales person can answer questions and eventually line customers up with the Shop-Click-Drive program.
The experience became essential to allow dealers to sell what cars it could during the COVID-induced lockdowns. Samara said the program was well-received both by dealers and customers, pointing to higher customer satisfaction scores. Cadillac posted their best fourth-quarter sales in four years and the best dealer profitability on record.
"We had the vision for digital retailing way before COVID, Samara said. "As the pandemic hit, we were prepared with the platforms where physical contact was limited and whereby the adoption rate during the pandemic was extremely high."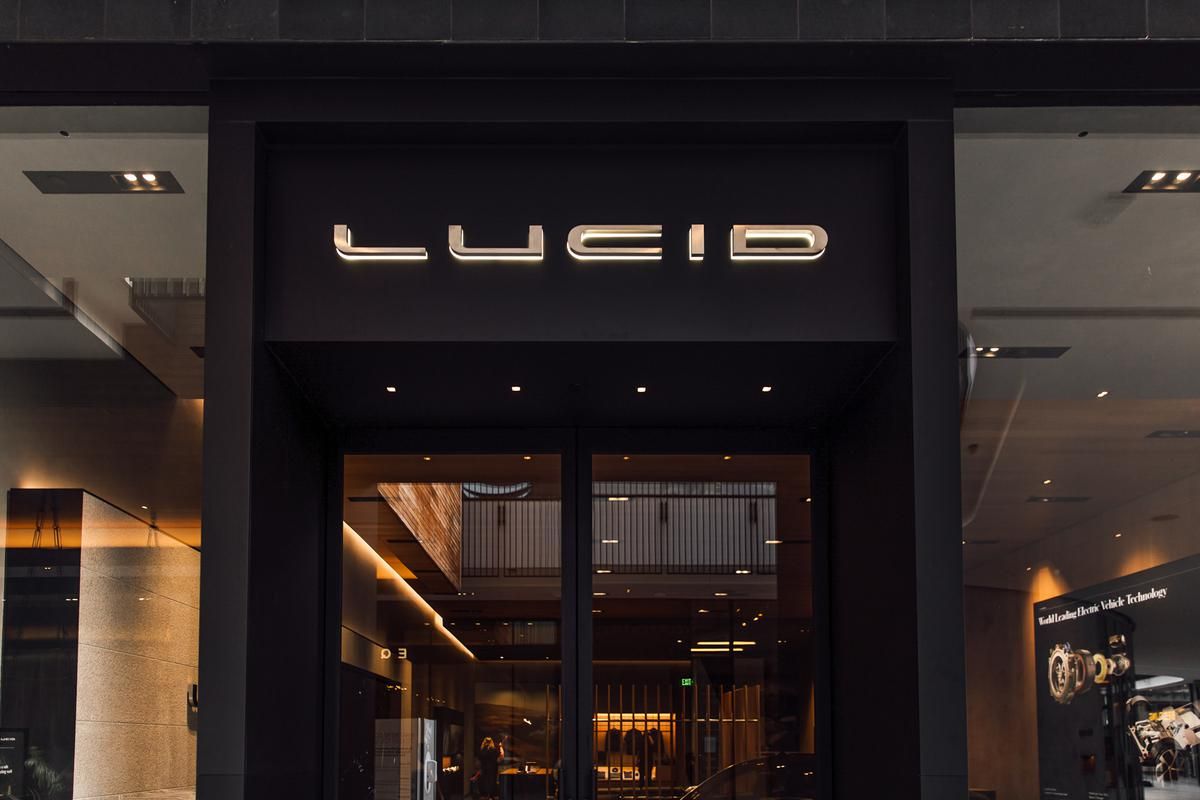 Electric Startups Have a Leg Up
Polestar, a new electric-only car brand launched in 2017 as an offshoot of Volvo, has only four U.S. showrooms, including one in Santa Monica at a storefront along the Third Street Promenade. Their model may be a hint of what the future will look like for legacy carmakers.
Polestar's Canton said the brand's prospective customers do the majority of research online, including arranging for a vehicle to be dropped off at home for a 24-hour test drive.
Consumers can arrange for an in-person test drive at the Santa Monica showroom or at a "Polestar Space," as the company calls them. And while a representative shows buyers Polestar's features, all of the ordering is done online. There's no car salesperson, per se.
Orders typically take between a few days to six weeks. And because Polestar offers limited colors, upholstery choices and equipment packages, dealers don't need to keep as much stock on hand.
"Effectively, you never need to walk into a dealer or showroom," Canton said, "because everything can be arranged online, down to having the dealer deliver the car to your door."
The idea has already spread to its parent company. Volvo announced earlier this month the new Volvo C40 will be sold as a pure electric car, through limited configurations and online only for a no-haggle price. All future electric-only Volvos will also be sold this way, the company said. Like Polestar, existing Volvo dealers will still be involved in answering customer questions, preparing the cars for home or office delivery, as well as pickup and drop-off for servicing.
Meantime, Polestar announced this month it would open 15 new retail locations by the end of this year, including in Orange County, but also places that aren't exactly EV strongholds, including Detroit, Boston and Minneapolis.
Newark, Calif.-based Lucid Motors is taking a similar approach to Polestar with its yet-to-be-released car, offering it in only four different packages with limited colors.
The Tesla competitor opened up reservations online for its vehicles for between $70,000 to $170,000 in September, while keeping a retail footprint.
The Lucid Motors retail "studio" and service center is operated by the company and has more of a gallery feel than that of a traditional car dealership.
"The showroom is still a place where customers can sit and bring in their kids and get the full experience," Edson said.
The Century City showroom at the Westfield Mall, one of two in Southern California, has light wood paneled walls and recessed lighting. The other studio is in Beverly HIlls, and the company has plans to open locations and service centers in Orange, San Diego and Torrance later 2021.
"The retail format might be driven by EVs, but it's also driven because it's new," said Zak Edson, senior director of retail operations for Lucid Motors.
Edson said the atmosphere creates a "more direct relationship" with consumers. And with fewer service needs, the shift makes sense.
"Early on, it's important the studio locations are in high-traffic areas," he said. "As a brand, we're getting to be known. We want to be somewhere where it's easy to find. We look for areas with our desired expected customer."
In addition to malls and fashion centers, Lucid has repurposed some vacant dealerships. The Torrance location was most recently used by Rusnak Auto Group, and the Beverly Hills spot was an exotic car showroom that worked on brands such as Maserati and McLaren in the past.
Both of those locations will operate as service centers and hold inventory. Still, their footprint will be much smaller than a traditional automaker would require from a new franchise.
Being heavy on online sales and keeping its brick-and-mortar presence small proved helpful in 2020, especially as the COVID-19 pandemic swept the world and forced shutdowns on most in-person retail visits. Some dealers had to scramble to continue business. Neither Lucid or Polestar's spaces did, however.
"We were so well placed for it because online ordering was all in place," Canton said. "When most other [automakers] were trying to pivot to online, we were already there. What we did have is the immediate capability to address things for the customers. We take the deposit, arrange financing or leasing, do most of the paperwork online."