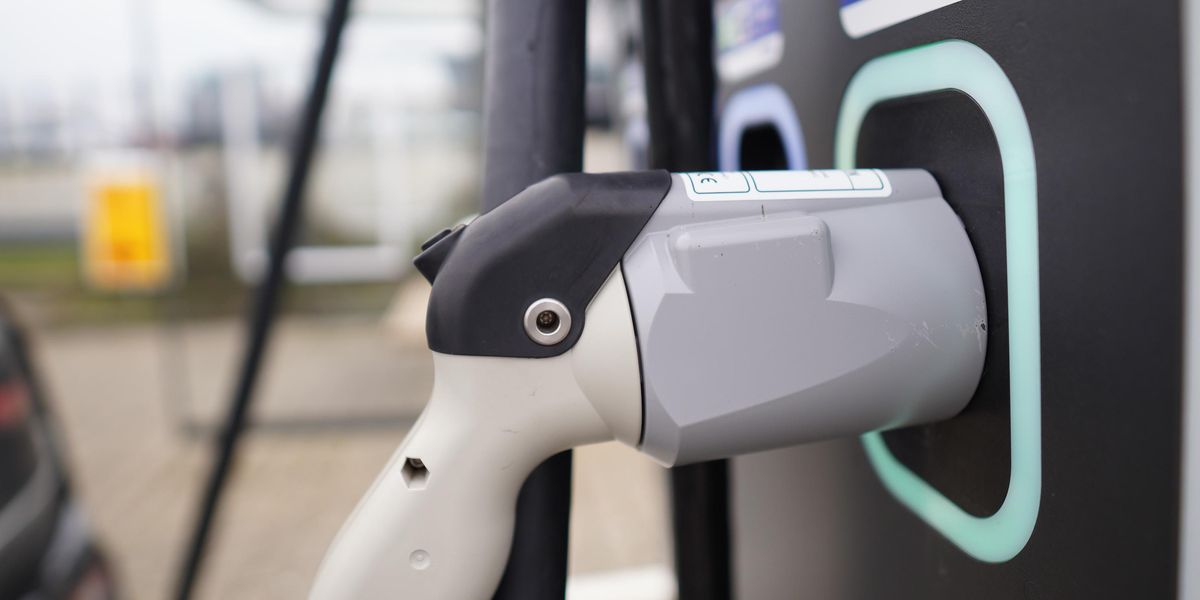 This is the web version of dot.LA's daily newsletter. Sign up to get the latest news on Southern California's tech, startup and venture capital scene.
The price of gasoline is skyrocketing and there's nothing that the average driver can do about it.

Last week, the Los Angeles Times reported some gas stations in L.A. were already charging more than $7 per gallon. Each morning, Angelenos venture out into the world—or, in my case, a balcony with a scenic view of the Chevron across the street—only to be hit with a sense of pure dread at the pump. Traversing the city for previously mundane errands have become elaborate exercises in cost-benefit analysis, as many Californians reckon with the fact that filling up their tank for a trip to the store may leave them short for groceries.
---
Commuters across the country are now considering alternatives to gas as the U.S. increasingly turns away from foreign oil. While that was going to have to happen eventually, it's certainly been hurried along by Russia's invasion of Ukraine, which has led to harsh Western sanctions and caused commodity prices to pop.
You would think this would be a boon for the electric vehicle industry, which could even sell their cars to the public as the downright patriotic option. But despite the Biden administration's support for electrification, some lawmakers aren't as keen on backing EVs. That includes West Virginia Sen. Joe Manchin, who said this week that he's "old enough to remember standing in line in 1974 [during the energy crisis] to buy gas," and is afraid of having to do the same in order to charge his car's battery. (Most EV owners charge their cars while working or asleep, though Manchin could also queue up at Taco Bell.)
But even if American drivers decided to switch to EVs en masse, they wouldn't be able to get behind the wheel fast enough. Thanks to immense wait times for electric vehicle deliveries—for everything from Tesla's Model 3 to Ford's Mustang Mach-E (28-plus weeks!)—by the time your car arrives at the dealership, you may have already spent the sticker price driving around on fumes.
And then there's Rivian. The Amazon-backed, Irvine-based startup recently halved its 2022 production target due to the supply chain shortages affecting carmakers at large. The company is now deep in debt, with no guarantee on when it can fulfill its 83,000 existing pre-orders. Rivian's solution to these issues was to raise prices on its electric trucks and SUVs up to 20%—a move that sparked outrage and cancellations from pre-order holders and a public apology from its CEO, who quickly walked back the price hikes for pre-orders.
But it's not just Rivian hiking up prices, and though there are ample EV tax incentives, those can only help car buyers so much. The average cost of a new EV eclipsed $60,000 in February, according to Edmunds, which is more than $1,800 above the average MSRP. And while car prices at large have also risen, EVs continue to trade at a higher price point.
That won't be the case forever, as Edmunds executive director of insights Jessica Caldwell told me this week. "As more [EVs] are introduced and volumes grow, prices are going to go down," she said. "Maybe not in 2022—we're just not quite there yet with the product—but I think as time goes on and more affordable EVs are introduced, it's definitely going to make more sense for buyers."
In the meantime, drivers trapped between exorbitant gas prices and costly plug-in vehicles may have to get creative. One potential solution: hybrid vehicles, which are readily available, require less gas and are typically much cheaper than pure electric cars. If you can get over the stigma, it may be time to strap into a Prius. — Samson Amore