Courtesy of Fisker
Sign up for dot.LA's daily newsletter for the latest news on Southern California's tech, startup and venture capital scene.
As inflation and Russia's invasion of Ukraine causes gas prices to creep north of $7 per gallon in some parts of Los Angeles, more drivers are considering electric vehicles as an alternative. But for many EV manufacturers, supply chain challenges and production delays are gridlocking their ability to capitalize on the rising demand.
Even before this year's stark rise in gas prices, consumers had begun buying more electric and hybrid vehicles, which accounted for 6.2% of all new vehicle purchases in the U.S. last year (up from 4.2% in 2020), according to auto industry research firm Edmunds.
EV demand has only continued to climb this year, with oil and gas prices further appreciating as Western nations turn their backs on Russian energy imports. "If gas prices stay high and there's this political feeling to reduce reliance on foreign oil, I think that's only going to help electric vehicle sales in the long run," Jessica Caldwell, Edmunds' executive director of insights, told dot.LA.
But while Tesla continues to comprise a healthy majority of U.S. EV sales, a variety of factors have seen rival manufacturers fail to capitalize on rising demand.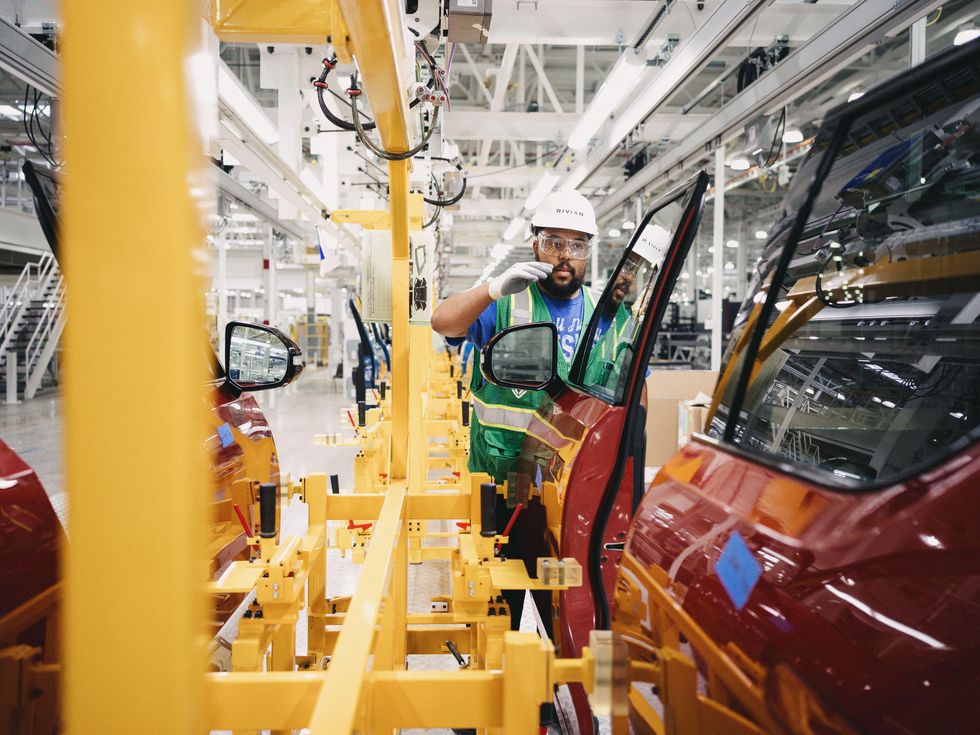 Inspecting a Rivian R1T door panel prior to final assembly on the trim line.Courtesy of Rivian
Irvine-based Rivian said in its earnings call last week that it doesn't yet have a delivery date for the roughly 83,000 automobile pre-orders it had received as of March 8. Citing supply chain issues that have hindered manufacturing, the company halved its 2022 production target to 25,000 cars. Earlier this month, Rivian attempted to compensate for rising costs byraising truck and SUV prices up to 20%—but customer backlash andinvestor lawsuits led them to walk back the pierce hike for those who had already pre-ordered.
Other electric automakers like Manhattan Beach-based Fisker, L.A.-founded Canoo and Volvo subsidiary Polestar, don't expect to commence deliveries on their first-generation vehicles until later this year at the earliest. Even Tesla has had to push back its timescale on new deliveries as it, like other manufacturers, continues to reckon with an ongoing semiconductor chip shortage.
As a result, electric vehicle prices—like automobile prices at large—have only gotten more expensive. The average transaction price for a new EV climbed to $60,054 in February, according to Edmunds—more than $1,800 above the average MSRP (manufacturer's suggested retail price).
Even at such a price point, an electric vehicle can still be a value proposition, according to Joel Levin, executive director of EV advocacy group Plug In America. "We encourage people to look at the monthly cost of ownership and [not] just look at the MSRP," Levin told dot.LA. "If you assume that your cost of maintenance and fuel are dramatically lower, they're actually not expensive cars… The price of electricity doesn't spike; it's a much more stable source of fuel than gas,. and it's an awful lot cheaper right now."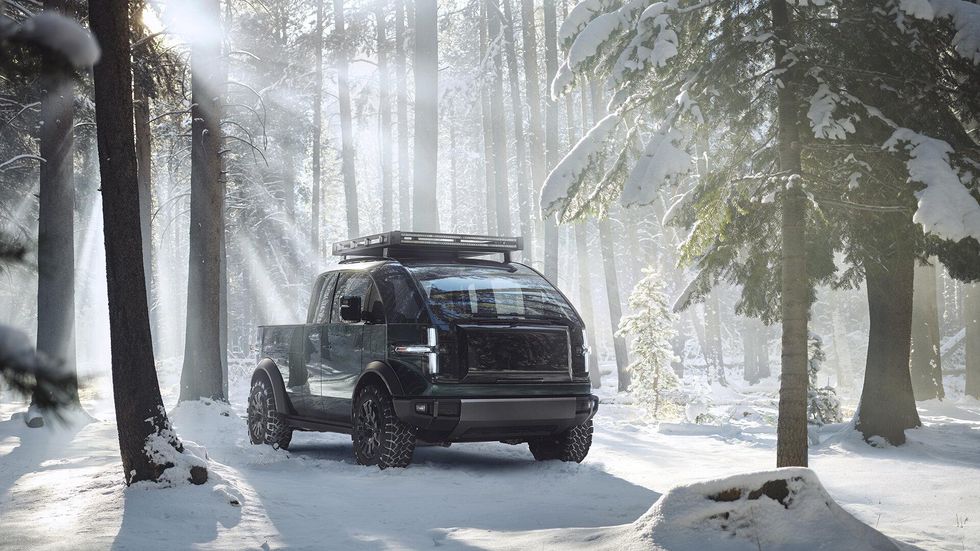 A Canoo pickup truck in the snow.Courtesy of Canoo
Levin added that the challenges facing emerging electric automakers right now are to be expected given the industry's barriers to entry. "To break into [the automobile market], it's very tough," he said. "Prior to Tesla, the last American car company that broke into the market was Chrysler; it had been 100 years since there was a new American car company, [and] it takes more than just having a couple billion dollars to break into the car market."
In the near term, Caldwell said she sees several barriers in the way of widespread EV adoption, most of which contribute to price concerns. Coupled with rising demand, valuable EV components like semiconductors and nickel used in batteries have gotten more expensive due to supply chain challenges and inflation—placing extra burden on manufacturers and consumers alike.
But in the long run, she believes demand "is going to rapidly accelerate over the next decade" as manufacturers resolve supply and production issues.
"As more [EVs] are introduced and volumes grow, prices are going to go down," Caldwell said. "I do think that we're finally going to see electric vehicles obtain a much larger market share. Maybe not in 2022—we're just not quite there yet with the product—but I think as time goes on and more affordable EVs are introduced, it's definitely going to make more sense for buyers."