live events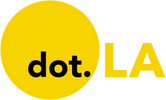 Get in the KNOW
on LA Startups & Tech
X
live events
Courtesy of PopID
Sign up for dot.LA's daily newsletter for the latest news on Southern California's tech, startup and venture capital scene.
There are few activities that necessitate a working phone more than live concerts and events: It's how you show your tickets, pay for food and merchandise, coordinate with friends and post on social media. Once a battery dies, an attendee is out of luck (and Instagram stories).
Enter PopID, a facial recognition software company that allows consumers to check in and pay with their face at partnered businesses. While it sounds high-tech, the service is as simple as signing up and uploading a selfie to PopID's website. Once the user saves their payment information, PopID creates a "token" linking a user's face to that payment method.
The Pasadena-based startup announced on Thursday that it has partnered with ASM Global, the Los Angeles-based venue and event management company, and Levy, a Chicago-based food-and-beverage retailer for venues, to install its PopPay pay-by-face technology and PopEntry authentication software at venues around the world.
Founded in 2016, the concept for PopID was born, as many great ideas are, in line for a Taylor Swift concert. Founder and CEO John Miller was waiting in line outside the venue with his daughter when a low phone battery threatened their night out.
A consumer uses her face to pay for her drink via PopPay. Courtesy of PopID
"I was scared to death that my phone was going to die by the time we got to the front of the line, and I wasn't going to be able to pull up the QR code in the ticketing app," Miller told dot.LA. "And then we weren't going to get in, and boy, was she going to be mad at me."
PopPay is already in use at mom-and-pop restaurants such as Daddy's Chicken Shack in Pasadena, Fair Oaks Burger in Altadena and California-based restaurant chain Lemonade. The first ASM venue that will implement the technology is Pechanga Arena in San Diego beginning this summer—though the venue operator has plans to launch it at facilities as far-reaching as Dubai's Coca-Cola Arena.
PopID's focus this year is to distribute its proprietary platform through national restaurant and fast food chains and also expand internationally. The startup has found traction on college campuses; it currently has 85,000 registered users across campuses including USC, UC Santa Barbara, Pasadena City College and San Diego State.
The company has also partnered with Japanese electronics manufacturer Panasonic, which provides the hardware for self-ordering kiosks that allow customers to walk up to a PopID device, scan their face and pay on the spot.

"The best way to prove out a face-pay platform, where you can register once and use it everywhere you go, would be to focus on creating dense networks," Miller said. "In college communities, we can get lots of students enrolled because they love the idea of taking a picture of themselves to pay, because they've grown up doing TikTok and Snapchat and things like that."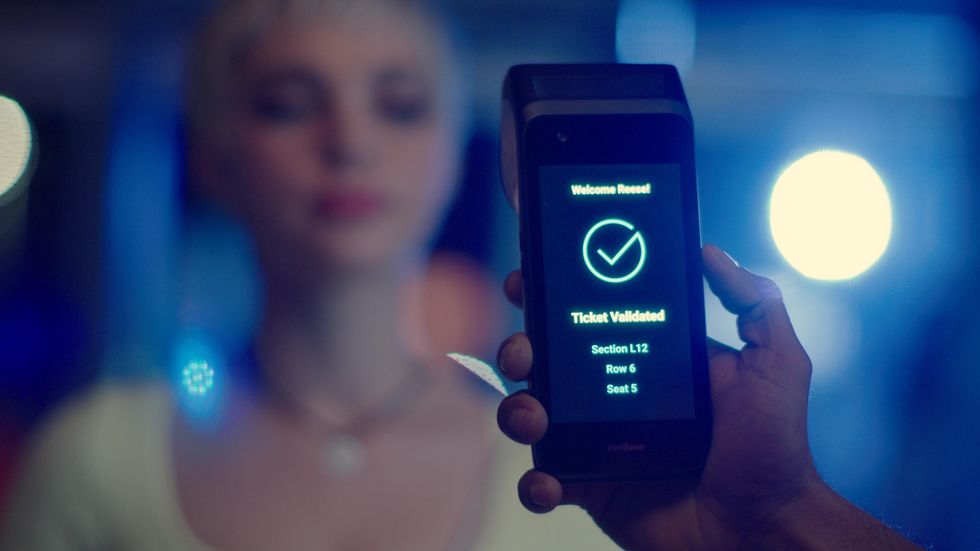 The attendees ticket is verified after scanning her face.Courtesy of PopID
Facial recognition software can be a controversial topic. Clifford Neuman, director of USC's Center for Computer Systems Security, said PopID's technology raises potential issues because "a lot of the things we hear about facial recognition, from the privacy perspective, have a lot to do with all these video cameras we've got everywhere, and identifying individuals that haven't been specifically enrolled into the system."
"You're going to have what we call false positives," Neuman added. "That is, identifications that are incorrect. The danger of a false positive is that your accounts are going to get charged when it wasn't you that made the purchase."
Miller does not share that concern. "We've made such a huge investment in our security infrastructure that I feel like we can sell this platform to the FBI," he said. "We've hired some of the best security engineers in California to make sure the payment system is impenetrable."
That may not do a lot to soothe concerns for privacy advocates—but for Swifties? Huge news.
From Your Site Articles
Related Articles Around the Web
Image courtesy of Ticketmaster
Snap and Ticketmaster are making it easier to "match" with your next post-pandemic concert experience.

On Wednesday, the Santa Monica-based social media firm unveiled a partnership with the ticketing marketplace to curate local concerts and events based on users' specific tastes. The recommendations will live as a feature inside of the Snapchat app called Ticketmatcher Mini.
To determine the events that users may be interested in, Snapchat will invite them to take a survey which allows the app's algorithm to gauge the artists and performers that align with their tastes. The new feature includes a Tinder-esque design that lets users swipe left or right on shows in their area; upon swiping right, users can see if any of their Snapchat friends also liked the event.
The social media aspect then comes into play, as users can invite their Snapchat friends to attend an event with them, start a "guest list" for the event and post the show directly to their story. Users can then purchase tickets to the event through Ticketmaster's website. Snapchat will also highlight upcoming concerts and events in a user's area through its Snap Maps feature.
Last summer, Snap journeyed into the music space by partnering with Universal Music Group to make the music label's catalog available for use in Snapchat users' snaps.
Earlier this week, Snap announced a new feature that will provide content creators with a cut of advertising revenues in exchange for running ads in their Snapchat stories.
Swoogo, a Century City-based startup that offers event management software, has raised $20 million in fresh funding led by private equity giant Bain Capital, it announced Tuesday.
Founded in 2015, Swoogo provides a corporate event management platform to clients like software company Atlassian, cloud content management firm Box and e-document provider DocuSign. Swoogo said the new funding, which it described as a Series B round, will go toward expanding its platform and developing its hybrid and virtual event services.

Bain's investment will see David Healey, a vice president at the Boston-based firm, join Swoogo's board of directors.
Swoogo is led by CEO Christopher Sykes, whose investment firm Eagle Rock Capital acquired a majority ownership stake in the startup in March 2020. On Tuesday, Swoogo said it has "nearly tripled its recurring revenues" in the two years since Sykes' acquisition.
"As a result of COVID and the industry's rapid pivot to virtual events, we've seen decades of development compressed into months," Sykes said in a statement. "With Bain Capital's support, we look forward to bringing the same rich insights we've unlocked for virtual events to in-person and hybrid events."
From Your Site Articles
Related Articles Around the Web