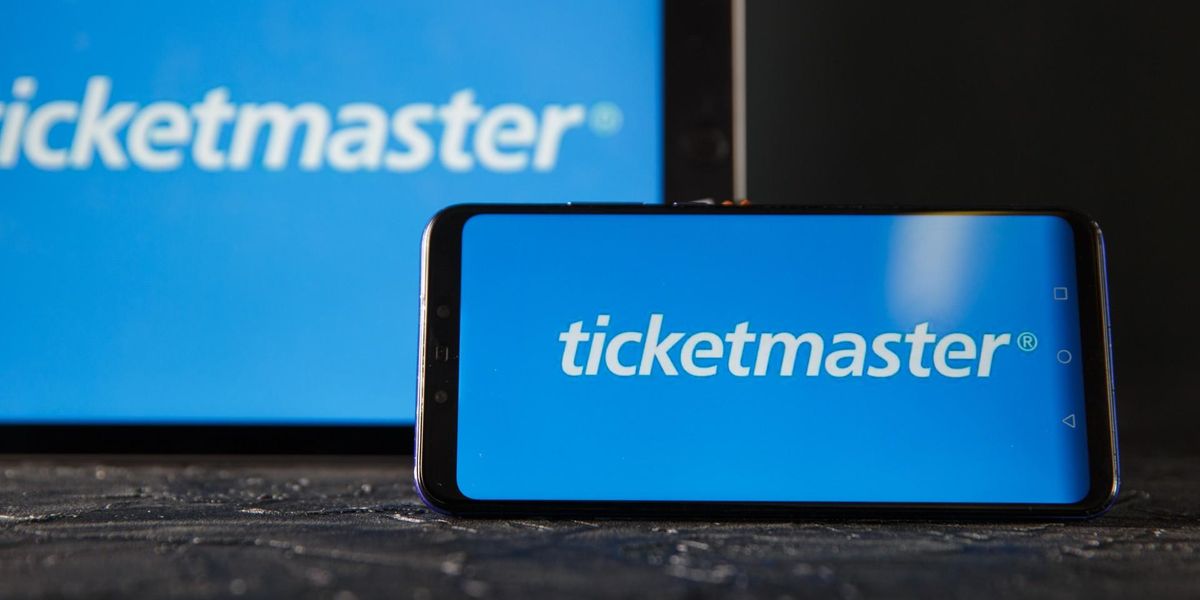 Image by Burdun Iliya/ Shutterstock
This is the web version of dot.LA's daily newsletter. Sign up to get the latest news on Southern California's tech, startup and venture capital scene.
Hot on the heels of a global pandemic that threatened even the abstract idea of "live entertainment," ticket vendors Ticketmaster and parent company LiveNation have faced a series of fresh challenges and setbacks in 2022. The latest incident? A fiasco at a pair of sold-out Mexico City performances by the wildly popular Puerto Rican reggaeton artist and rapper Bad Bunny.
---
The Mexico City Fiasco
Around 1,700 fans who'd purchased tickets for two sold-out shows at Mexico City's Azteca Stadium were turned away, accused by staff of presenting counterfeit tickets for the event. In an apology issued after Friday's show, Ticketmaster specifically cited the "unprecedented" number of people who had purchased "fake tickets" for the event. Ultimately, the chaos and confusion led to a dangerous scene, in which many fans attempted to climb the gates or work their way around security. (Interest in seeing Bad Bunny live has reached a particularly intense moment, as the beloved hitmaker has suggested he'll temporarily step away from the industry in 2023.)
Federal regulators in Mexico, however, have cast some doubt on the company's official explanation. In an interview with Radio Fómula, the head of the country's Office of the Federal Prosecutor for the Consumer (PROFECO), Ricardo Sheffield, said that the supposedly counterfeit tickets in question had been originally issued by Ticketmaster. He further vowed that the Mexican government planned to force the company to make the ticket holders whole, refunding the face value of their tickets plus an additional 20% compensatory fee for their troubles.
A String of Debacles
Of course, this is just the most recent incident in a string of negative headlines for Ticketmaster. The company's new "dynamic pricing system" uses an algorithm to gauge supply-and-demand and set ticket prices in real-time, leading to wildly exorbitant fees for extremely popular, sought-after events. Bruce Springsteen and the E Street Band's first major tour since 2017 went on sale earlier this year, and tickets were selling for up to $5,000 thanks to dynamic pricing, leading to a flood of complaints from long-time fans.
Then there have been the technical glitches and other on-sale issues that go beyond just high prices. A 2021 on-sale for Kpop sensation BTS' "Permission to Dance on Stage" tour descended into chaos, with customers sitting in long queues and receiving a flood of error messages, only to be presented with few actual ticket options during a four-day tiered pre-scale.
In November, 3.5 million fans had signed up to access pre-sales Taylor Swift's hotly-anticipated Eras Tour, her first major live tour in five years. Though Ticketmaster's "Verified Fan" program was supposed to weed out bots and scalpers in favor of actual attendees, millions of Taylor fans found themselves locked out of Ticketmaster's system, stuck in endless queues, or plagued by crashes and other system erorrs. Of the 3.5 million fans who had signed up, only 1.5 million were given an access code and invited to purchase tickets. The rest were placed on a waiting list. (Overall, 2 million tickets were still sold on that first Tuesday.)
The Consequences of Monopoly Power
Each time these kinds of incidents occur, and consumer rage at Ticketmaster and its practices begins to bubble over, the discussion quickly turns to the company's potentially anti-competitive monopoly power, which it exercises over the entire live entertainment industry. Live Nation manages specific artists as clients, along with owning performance venues, promotional and marketing divisions, and the ticketing company, giving them a tremendous amount of leverage over every aspect of the business, from booking to selling out a tour and filling up the stadiums.
As well, for several decades now, Ticketmaster has held exclusive deals with around 80% of large venues they don't own around the US. (This is thanks largely to the exorbitant "service fees" Ticketmaster adds to the face value of each ticket. They provide a portion of this money to the venue as an inducement to sign an overall exclusive Live Nation deal.) Many of these deals came with Ticketmaster's acquisition of former rival Ticketron in 1991 and pre-date its merger with Live Nation in 2010.
The Issue with Ticketmaster Alternatives
Alternative ticket vendors and solutions do exist. A dot.LA social media survey just last week prompted a variety of suggestions from readers, including DICE, $FAN Token, and The Ticket Fairy. But without access to most large venues, which continue to have lucrative exclusive deals with Live Nation, these kinds of local, niche rivals can only ever grow so large, even in a landscape where a lot of consumers would likely prefer a Ticketmaster alternative.
Still, after disappointing millions of Swifties and Bad Bunny fans alike, public sentiment against the company has never been poorer, and the complaints have been loud enough to not only get Ticketmaster and its potential antitrust violations trending on social media, but genuinely capture the attention of politicians and government regulators.
The Government Gets Involved
President Biden's Department of Justice has opened a broad antitrust investigation into Live Nation, looking into how it exercises power over the multibillion live music industry, and specifically how it balances operating within both the concert promotion and ticketing services markets. Tennessee attorney general Jonathan Skrmetti is looking into whether Ticketmaster violated both consumer rights and antitrust regulations specifically during the "Eras" sale debacle. As well, Democratic Sen. Amy Klobuchar of Minnesota – the chairs the Judiciary Subcommittee on Competition Policy, Antitrust, and Conusmer Rights – responded to TaylorGate with an open letter to Live Nation CEO Michael Rapino, raising "serious concerns about the state of competition in the ticketing industry and its harmful impact on consumers."
Before she tackles directing an indie film, could Taylor Swift finish what Pearl Jam started, and end Ticketmaster's chokehold on the American concert industry? Tell us what you think.– Lon Harris

The livestream shopping platform hosted a two day show at the Los Angeles gallery, selling exclusive digital art.
What We're Reading...
—Elon Musk's SpaceX offers to sell insider shares for $77 a piece, setting valuationat $140 billion.
Cameo launched its new "Cameo Kids" service, featuring personalized messages and greetings from CoComelon characters, Santa, Thomas the Tank Engine, and others.
Boom Supersonic – which plans to manufacture its own supersonic aircraft – introduced the design for its new Symphony engine.
According to The Wall Street Journal, a number of YouTube creators are accepting lucrative licensing deals from startups and investment firms for their back catalogs of videos.
--
How Are We Doing? We're working to make the newsletter more informative, with deeper analysis and more news about L.A.'s tech and startup scene. Let us know what you think in our survey, or email us!