leonardo dicaprio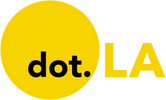 Get in the KNOW
on LA Startups & Tech
X
leonardo dicaprio
UNclimatechange | Flickr

A new, early-stage venture capital firm targeting climate and sustainability-related investments announced its debut $45 million fund on Monday, with backing from the likes of Hollywood actor Leonardo DiCaprio and Silicon Valley's Tribe Capital.
Beverly Hills-based Regeneration.VC said it aims to invest in "circular economy" consumer startups developing regenerative materials—an area it described as a "$4.5 trillion opportunity to ensure the prosperity of our species and planet" in a press release.
The circular economy involves reusing materials at the end of their life cycle to produce new goods, ideally eliminating waste and harmful emissions in the process. The fund's portfolio companies include VitroLabs, which makes lab-grown leather, and Pangaia, a fashion brand that repurposes discarded textiles.
Regeneration.VC is co-led by general partners Dan Fishman, the former president of Los Angeles ice cream brand Coolhaus, and Michael Smith, a former touring DJ and co-founder of the L.A. real estate firm Creative Space. Alongside DiCaprio and Tribe Capital, the firm's limited partners include Maryland-based investor ImpactAssets, Twist Bioscience co-founder Bill Peck and Depeche Mode guitarist Martin Gore.
"We need forward-thinking approaches that perform measurably better for our planet," DiCaprio, who will also serve as a strategic advisor to the fund, said in a statement. "It's time for people to feel good about their purchases and for businesses to meet that challenge—every bite of food, every t-shirt, every product counts."
The Oscar-winning actor has previously backed Santa Monica-based seed-stage fund Struck Capital and eco-conscious digital bank Aspiration.
From Your Site Articles
Related Articles Around the Web
A one-time partner in the New York brokerage firm made famous by "The Wolf of Wall Street" film has launched a social media site for people like him — the formerly incarcerated.
Richard Bronson debuted Los Angeles-based Commissary Club in beta just three weeks ago and already has thousands of people on a wait list. Bronson aims to reach an estimated 70 million Americans who have a criminal record, whether it resulted from years in prison or an arrest without a conviction.
"There's virtually no way for them to connect to one another," Bronson said. "People with records tend to lead solitary lives living in the shadows, sort of ashamed or afraid to emerge out of fear they'll get in trouble or they'll be ostracized, which is certainly understandable."
He hopes the site will help people get jobs, housing, financial services, legal advice and even dates.
Bronson, 66, said the film starring Leonardo DiCaprio, which depicts the high life and criminality at the firm, was "fairly accurate." He left Stratton Oakmont to establish his own firm in Miami that grew to 500 employees and continued to defraud clients.
"Needless to say, my life took some interesting turns, but unfortunately, I also broke some laws along the way," he said. "While I wish I could have some good excuse, the only thing I have to say is that I was stupid and greedy."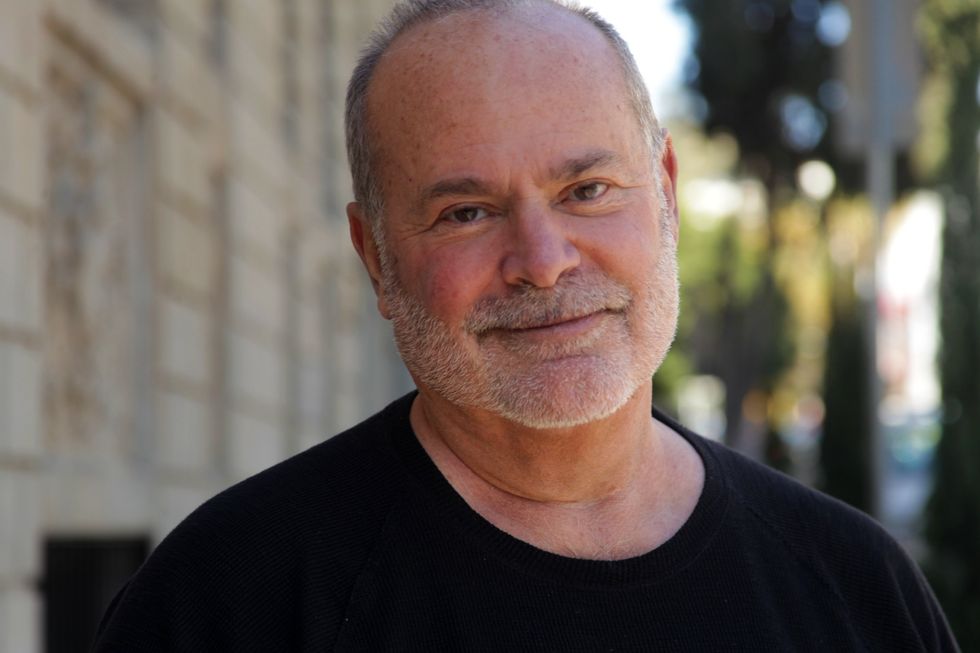 Richard Bronson served a 22-month prison sentence after he pleaded guilty to securities fraud
He served a 22-month prison sentence after he pleaded guilty to securities fraud, a relatively lenient sentence because he repaid those who suffered losses.

In 2017, after he got out of prison, he founded 70 Million Jobs, a for-profit employment platform that was supported by Y Combinator funding. Being a white man with a college education, he realized there were millions of others who had less privilege and would have an even harder time establishing a life outside of prison walls.
"For me, going from a life of Ferraris and supermodels and private jets and drug taking and gambling millions of dollars and this crazy life, and then going to prison where I'm scrubbing toilets for 100 guys behind bars, that typically changes a person, and it should," he said.
The Prison Policy Initiative estimates that more than 27% of the formerly incarcerated were unemployed as of 2018. The goal of 70 Million Jobs was to create 1 million jobs, but Bronson estimates that figure to be about 2,500 now, though it's difficult to quantify because they don't track all of their users. The company works with employers like Denny's, Uber, Jack in the Box and Skechers.
Kory Harp, MOD Pizza's program manager for opportunity employment, said about 25% to 29% of its workforce are second chancers. The company, which has 495 stores in the U.S. and Canada, works with 70 Million Jobs to place new employees.
Lupe Villegas, who is a district manager for MOD Pizza in Central and Northern California and was formerly incarcerated himself, said the best employees are those who are eager and humble.
"Are you hungry enough to keep a job and be moldable for us and can accept feedback? Those are the people who are successful," he said.
To date, 70 Million Jobs, which moved its headquarters from San Francisco to L.A. more than a year ago, has raised $1.6 million from investors and is seeking an additional $2 million.
Bronson said while venture capitalists believed in the mission of 70 Million Jobs, they had trouble seeing how it could be lucrative. Despite the issues he encountered, the company became profitable at the beginning of this year and it had plans for a Series A funding round at the end of the year, but then the pandemic hit.
Many of the people who found jobs through 70 Million Jobs work in warehouses, construction and manufacturing — jobs where you can't work from home.
"Our business went from really taking off to literally zero, virtually overnight," he said.
As funding started drying up, Bronson pivoted to the social media site, which was in the long-term plans, but was now accelerated.
The plan is to partner with companies and services that want to target to this population.
"Together, they have formidable buying power, but nobody markets a single thing to them," Bronson said. "Not only is that wrong, but it almost represents a seminal business opportunity as well."
Bronson hopes it will be an all-encompassing platform, like the AARP for seniors.
He declined to give details about what companies they've partnered with since the site is in its beginning stages and negotiations are underway.
He envisions running shoe, music, entertainment and video-gaming companies will want to market to this audience as well as financial institutions, mobile phone companies, legal services and, of course, potential employers.
Kevin Bruce, who served 35 years in prison for second-degree murder, was a beta tester for the site. He works for San Francisco-based Checkr, a startup tech company that performs background checks for companies like Uber and Lyft.
He said shame is the reason why Commissary Club is needed for those who've been convicted of crimes because you're in a network where people already know that you have a criminal past.
"I didn't have to explain myself, these people already knew, that takes so much stress out of the interview process that you can't even imagine.," he said. "It takes the shame out of the game."
It also can help with dating life.
"If I had to go on Tinder to look for a date, I'm not going to get very far," he said.
Santa Monica seed-stage fund Struck Capital is adding some high-wattage Hollywood star power to its cast of limited partners. Academy Award-winning actor Leonardo DiCaprio has made what the firm described as a "significant" investment in the fund, bringing something far more valuable than his seven figure check: The ability to open up doors for portfolio companies and attract other investors.
"It's a huge feather in our cap," said Adam Struck, the South African entrepreneur who started Struck in 2014. "It has tremendous tailwinds for every aspect of the fund."
Though this is the first time DiCaprio has backed a Los Angeles fund, he previously joined San Francisco's Princeville Capital's climate technology fund as an investor and advisor and Boston's Data Point Capital as an advisor and LP. He also invested directly in prominent startups including Allbirds, Casper, Beyond Meat and Rubicon.
"Los Angeles has a creative and innovative spirit like nowhere else, and I'm excited to be investing in the next generation of entrepreneurs and business leaders in my hometown," DiCaprio said in a statement. The A-list actor commands hefty salaries and has long been among the highest paid in the industry.
Struck would not say how he came into contact with DiCaprio's investment team, only that "it's a really small sandbox and we had mutual acquaintances." Struck also declined to specify the size of DiCaprio's investment, but said the fund's minimum is $1 million and the actor wrote a check for "materially more than that."
DiCaprio, who is well known for his environmental activism, was attracted to the firm because of its goal of backing startups with a social mission, such as Aquabyte, an aquaculture startup employing computer vision and machine learning software to improve fish farming efficiency, according to Struck. The firm also recently led early-stage investments in Brainbase, Scratchpay, Mythical Games, and Sendoso and has also backed Mojo Vision, Postmates, Nutanix, Latch, Grab, and Wunder Mobility.
"We gravitate towards founders who are trying to change the world," Struck said.
As the fourth biggest seed fund in L.A., Struck is currently deploying its second fund, with $55 million in dry powder, and has $150 million in assets under management.
DiCaprio joins a long list of other celebrity startup investors includes musician Nasir "Nas" Jones (188 companies), actor Ashton Kutcher (158), and NBA Carmelo Anthony (38). Kutcher turned $30 million into $250 million as an early investor in Skype, Spotify and Airbnb. The late Lakers superstar Kobe Bryant was also active in VC, partnering with entrepreneur Jeff Stibel to form a fund in 2016.
Editor's note: The story was later clarified by Adam B. Struck, Managing Partner at Struck Capital, to reflect that while Leonardo DiCaprio is an investor in Struck Capital, the amount of the investment is undisclosed.
From Your Site Articles
Related Articles Around the Web