struck capital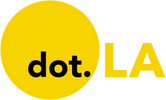 Get in the KNOW
on LA Startups & Tech
X
struck capital
UNclimatechange | Flickr

A new, early-stage venture capital firm targeting climate and sustainability-related investments announced its debut $45 million fund on Monday, with backing from the likes of Hollywood actor Leonardo DiCaprio and Silicon Valley's Tribe Capital.
Beverly Hills-based Regeneration.VC said it aims to invest in "circular economy" consumer startups developing regenerative materials—an area it described as a "$4.5 trillion opportunity to ensure the prosperity of our species and planet" in a press release.
The circular economy involves reusing materials at the end of their life cycle to produce new goods, ideally eliminating waste and harmful emissions in the process. The fund's portfolio companies include VitroLabs, which makes lab-grown leather, and Pangaia, a fashion brand that repurposes discarded textiles.
Regeneration.VC is co-led by general partners Dan Fishman, the former president of Los Angeles ice cream brand Coolhaus, and Michael Smith, a former touring DJ and co-founder of the L.A. real estate firm Creative Space. Alongside DiCaprio and Tribe Capital, the firm's limited partners include Maryland-based investor ImpactAssets, Twist Bioscience co-founder Bill Peck and Depeche Mode guitarist Martin Gore.
"We need forward-thinking approaches that perform measurably better for our planet," DiCaprio, who will also serve as a strategic advisor to the fund, said in a statement. "It's time for people to feel good about their purchases and for businesses to meet that challenge—every bite of food, every t-shirt, every product counts."
The Oscar-winning actor has previously backed Santa Monica-based seed-stage fund Struck Capital and eco-conscious digital bank Aspiration.
From Your Site Articles
Related Articles Around the Web
Santa Monica seed-stage fund Struck Capital is adding some high-wattage Hollywood star power to its cast of limited partners. Academy Award-winning actor Leonardo DiCaprio has made what the firm described as a "significant" investment in the fund, bringing something far more valuable than his seven figure check: The ability to open up doors for portfolio companies and attract other investors.
"It's a huge feather in our cap," said Adam Struck, the South African entrepreneur who started Struck in 2014. "It has tremendous tailwinds for every aspect of the fund."
Though this is the first time DiCaprio has backed a Los Angeles fund, he previously joined San Francisco's Princeville Capital's climate technology fund as an investor and advisor and Boston's Data Point Capital as an advisor and LP. He also invested directly in prominent startups including Allbirds, Casper, Beyond Meat and Rubicon.
"Los Angeles has a creative and innovative spirit like nowhere else, and I'm excited to be investing in the next generation of entrepreneurs and business leaders in my hometown," DiCaprio said in a statement. The A-list actor commands hefty salaries and has long been among the highest paid in the industry.
Struck would not say how he came into contact with DiCaprio's investment team, only that "it's a really small sandbox and we had mutual acquaintances." Struck also declined to specify the size of DiCaprio's investment, but said the fund's minimum is $1 million and the actor wrote a check for "materially more than that."
DiCaprio, who is well known for his environmental activism, was attracted to the firm because of its goal of backing startups with a social mission, such as Aquabyte, an aquaculture startup employing computer vision and machine learning software to improve fish farming efficiency, according to Struck. The firm also recently led early-stage investments in Brainbase, Scratchpay, Mythical Games, and Sendoso and has also backed Mojo Vision, Postmates, Nutanix, Latch, Grab, and Wunder Mobility.
"We gravitate towards founders who are trying to change the world," Struck said.
As the fourth biggest seed fund in L.A., Struck is currently deploying its second fund, with $55 million in dry powder, and has $150 million in assets under management.
DiCaprio joins a long list of other celebrity startup investors includes musician Nasir "Nas" Jones (188 companies), actor Ashton Kutcher (158), and NBA Carmelo Anthony (38). Kutcher turned $30 million into $250 million as an early investor in Skype, Spotify and Airbnb. The late Lakers superstar Kobe Bryant was also active in VC, partnering with entrepreneur Jeff Stibel to form a fund in 2016.
Editor's note: The story was later clarified by Adam B. Struck, Managing Partner at Struck Capital, to reflect that while Leonardo DiCaprio is an investor in Struck Capital, the amount of the investment is undisclosed.
From Your Site Articles
Related Articles Around the Web