A one-time partner in the New York brokerage firm made famous by "The Wolf of Wall Street" film has launched a social media site for people like him — the formerly incarcerated.
Richard Bronson debuted Los Angeles-based Commissary Club in beta just three weeks ago and already has thousands of people on a wait list. Bronson aims to reach an estimated 70 million Americans who have a criminal record, whether it resulted from years in prison or an arrest without a conviction.
"There's virtually no way for them to connect to one another," Bronson said. "People with records tend to lead solitary lives living in the shadows, sort of ashamed or afraid to emerge out of fear they'll get in trouble or they'll be ostracized, which is certainly understandable."
He hopes the site will help people get jobs, housing, financial services, legal advice and even dates.
Bronson, 66, said the film starring Leonardo DiCaprio, which depicts the high life and criminality at the firm, was "fairly accurate." He left Stratton Oakmont to establish his own firm in Miami that grew to 500 employees and continued to defraud clients.
"Needless to say, my life took some interesting turns, but unfortunately, I also broke some laws along the way," he said. "While I wish I could have some good excuse, the only thing I have to say is that I was stupid and greedy."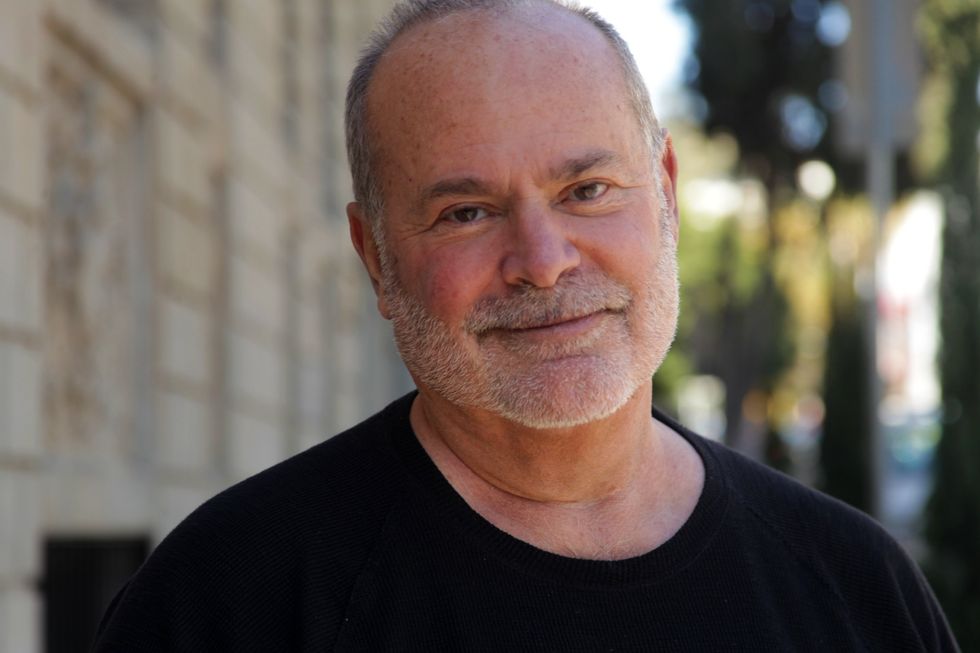 Richard Bronson served a 22-month prison sentence after he pleaded guilty to securities fraud
He served a 22-month prison sentence after he pleaded guilty to securities fraud, a relatively lenient sentence because he repaid those who suffered losses.

In 2017, after he got out of prison, he founded 70 Million Jobs, a for-profit employment platform that was supported by Y Combinator funding. Being a white man with a college education, he realized there were millions of others who had less privilege and would have an even harder time establishing a life outside of prison walls.
"For me, going from a life of Ferraris and supermodels and private jets and drug taking and gambling millions of dollars and this crazy life, and then going to prison where I'm scrubbing toilets for 100 guys behind bars, that typically changes a person, and it should," he said.
The Prison Policy Initiative estimates that more than 27% of the formerly incarcerated were unemployed as of 2018. The goal of 70 Million Jobs was to create 1 million jobs, but Bronson estimates that figure to be about 2,500 now, though it's difficult to quantify because they don't track all of their users. The company works with employers like Denny's, Uber, Jack in the Box and Skechers.
Kory Harp, MOD Pizza's program manager for opportunity employment, said about 25% to 29% of its workforce are second chancers. The company, which has 495 stores in the U.S. and Canada, works with 70 Million Jobs to place new employees.
Lupe Villegas, who is a district manager for MOD Pizza in Central and Northern California and was formerly incarcerated himself, said the best employees are those who are eager and humble.
"Are you hungry enough to keep a job and be moldable for us and can accept feedback? Those are the people who are successful," he said.
To date, 70 Million Jobs, which moved its headquarters from San Francisco to L.A. more than a year ago, has raised $1.6 million from investors and is seeking an additional $2 million.
Bronson said while venture capitalists believed in the mission of 70 Million Jobs, they had trouble seeing how it could be lucrative. Despite the issues he encountered, the company became profitable at the beginning of this year and it had plans for a Series A funding round at the end of the year, but then the pandemic hit.
Many of the people who found jobs through 70 Million Jobs work in warehouses, construction and manufacturing — jobs where you can't work from home.
"Our business went from really taking off to literally zero, virtually overnight," he said.
As funding started drying up, Bronson pivoted to the social media site, which was in the long-term plans, but was now accelerated.
The plan is to partner with companies and services that want to target to this population.
"Together, they have formidable buying power, but nobody markets a single thing to them," Bronson said. "Not only is that wrong, but it almost represents a seminal business opportunity as well."
Bronson hopes it will be an all-encompassing platform, like the AARP for seniors.
He declined to give details about what companies they've partnered with since the site is in its beginning stages and negotiations are underway.
He envisions running shoe, music, entertainment and video-gaming companies will want to market to this audience as well as financial institutions, mobile phone companies, legal services and, of course, potential employers.
Kevin Bruce, who served 35 years in prison for second-degree murder, was a beta tester for the site. He works for San Francisco-based Checkr, a startup tech company that performs background checks for companies like Uber and Lyft.
He said shame is the reason why Commissary Club is needed for those who've been convicted of crimes because you're in a network where people already know that you have a criminal past.
"I didn't have to explain myself, these people already knew, that takes so much stress out of the interview process that you can't even imagine.," he said. "It takes the shame out of the game."
It also can help with dating life.
"If I had to go on Tinder to look for a date, I'm not going to get very far," he said.