lee trink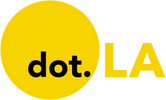 Get in the KNOW
on LA Startups & Tech
X
lee trink
FaZe Clan, the esports team owner and content powerhouse known for its gaming content, is looking to dominate a new arena – football.
The gaming company is taking its popular YouTube series "1ON1" – a show hosted by FaZe clan member Donald De La Haye AKA FaZe Deestroying in which talented running backs and wide receivers go head-to-head (and uh, one-on-one, of course) for a shot at $10,000 – on the road during this year's NFL preseason.
The competition is open to the general public and anyone can register to take part at an upcoming preseason home game. In a statement released June 28, FaZe Clan CEO Lee Trink said the new show is an attempt by the NFL to reach a new, younger audience. "Our partnership with the NFL embodies how FaZe and our talent deliver engaging content with established brands in new ways providing experiences that actually matter to Gen Z," Trink said.
Each side has an advantage in this deal. FaZe, though it might not be well-known to people above the age of 25 in some areas of the country, has a huge hold on the Gen Z market—but it's struggling to squeeze money out of a core demographic with limited buying power.
The NFL's core audience, however, are older and definitely have disposable income. The NFL also knows it's got an age problem: the average viewer is around 50 years old, and as its fan base ages, the league has been trying for years to appeal to a younger, hipper crowd.
Though FaZe Clan recently went public, it still isn't profitable. Brand exposure and likely, ad revenue from broadcasts of "1ON1" could be a much-needed boost. Today FaZe's stock was up nearly 11% to $14.60 per share. Despite a shaky start to trading after its $725 million SPAC merger cleared, FaZe's stock continues to trend vertically, up over 37% since going public July 20.
FaZe and the NFL first struck a merchandising deal in 2019. The collab also sponsored a flag football game earlier this year during the Super Bowl LVI weekend. They even got Snoop Dogg to rock a FaZe chain during the show—clever branding on their part.
Despite starting as a group of "Call of Duty" players making YouTube content and having deep roots in gaming, FaZe's focus on sports and being active isn't new. Back in 2019 Richard "Banks" Bengston, one of the organization's founders and co-owners, told the New York Times' Taylor Lorenz he wanted to push back on the outdated myth that all gamers are overweight basement dwellers, noting "we aren't shy, antisocial quote unquote weird kids that are out of shape, don't play sports."
From Your Site Articles
Related Articles Around the Web
Courtesy of the FaZe Clan
To most people over 35, even those that consider themselves gaming gurus—the name FaZe Clan might be associated with mystery or even confusion. Is it an esports team owner? An influencer hype house? Or is FaZe Clan a merchandising company? Maybe it's just a group of teenagers filming audacious "Fortnite" trickshots.
FaZe Clan CEO Lee Trink would probably tell you the Hollywood-based outfit is all of that, and then some. During a bombastic showing at NASDAQ headquarters where FaZe Clan rang the opening bell to mark its first day of trading as a public company, Trink proclaimed "now is the time for Gen Z to lead" the culture – while holding hands with FaZe content creators, of course.
Despite worming its way into the public consciousness relatively recently, FaZe Clan has been around for over a decade. Here's a brief recap of the company's origins, and their ambitions going forward as a publicly-traded gaming firm.
"The Voice of Youth Culture"
FaZe Clan's start was simple enough – in 2010 three talented "Call of Duty: Modern Warfare 2" players linked up after meeting on Xbox Live to start a YouTube channel documenting their trickshots and antics in-game. Their first series was called "Illcams" and caught the attention of many teenage boys who wanted to both beat—and be—the players. Within two years the channel had a million subscribers and FaZe was competing in esports tournaments, laying the groundwork for what would become over 35 esports championship wins to date.
In 2014, FaZe bought a mini-mansion in New York and became one of the earlier entrants into the YouTube influencer house scene – though it has since upgraded to swankier digs in Los Angeles. Since then, the brand has grown its following to 500 million followers across social media, with 80% of that audience aged 13-34.
CEO Trink (a former Brooklyn Assistant District Attorney-turned-music executive who managed artists including Kid Rock) started leading the company in 2018. He oversees about 35 content creators and 15 pro esports players, plus the other 40-plus people on FaZe's business side.
Lately, FaZe has expanded more into merchandising in an attempt to turn a profit. It recently sold $1 million worth of mouse pads designed by Japanese artist Takashi Murakami in one day and in recent months opened several pop-up shops.
"FaZe Clan will fund investments and we will create the product and we'll own a bigger piece of the upside. That's the future of the creator economy," Trink told CNBC.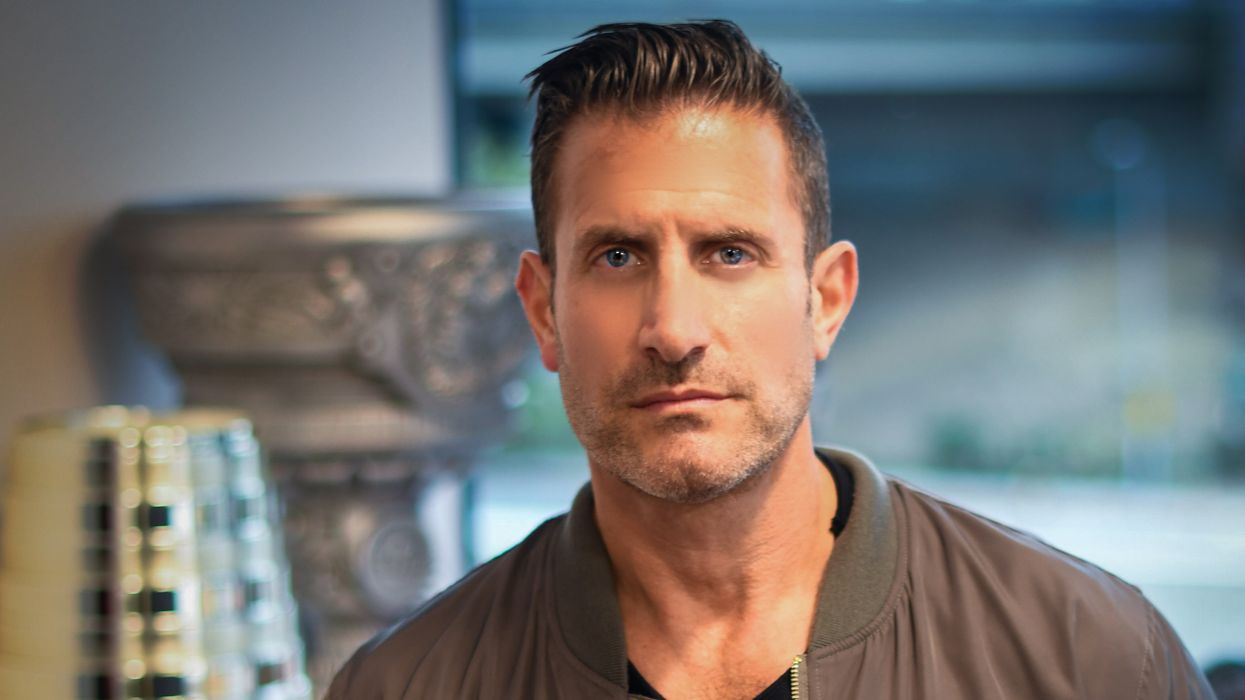 FaZe Clan CEO Lee Trink Courtesy of Lee Trink
The Money Problem
Trink and the Clan clearly seem confident in FaZe's potential. Wall Street doesn't seem convinced just yet.
FaZe first announced plans to go public last year and said the deal could be worth $1 billion. But it's actually a $725 million SPAC merger, and the new entity FaZe Holdings Inc. was created by merging with a blank-check company set up by wealth management firm B. Riley.
It's been a tough year for SPAC deals so far and most companies that sought a SPAC merger deal lost nearly half their value or more in the first six months of 2022 as investors wouldn't stop selling. FaZe could rise above this trend, or become the latest to see its stock sink to new lows.
In its first day of trading, FaZe's stock dipped 30%, trading at about $9 per share.
There's clearly valuable brand potential in FaZe; Forbes estimated the outfit's worth at $400 million. But it isn't profitable just yet. In a 2021 report FaZe noted more than half its revenue came from sponsorships. and it made roughly $53 million last year – compared to $28.7 million in overall losses.
It remains to be seen whether FaZe Clan's stock will sink or swim. After all, it's unlikely most of the core Gen Z audience is trading its stock.
The cash from the IPO deal could allow FaZe to invest more into content and direct-to-consumer merch, adding value and boosting its bottom line. FaZe will also look to buy out smaller firms in the future; Lee Trink told
dot.LA last October
that he is targeting acquisitions of content companies that could help FaZe break into streaming services like Netflix and HBO.
From Your Site Articles
Related Articles Around the Web
As FaZe Clan prepares to celebrate its tenth anniversary on Saturday, it's no great wonder why chief executive Lee Trink describes the fact that the company has even lasted a decade as "mind-blowing for a lot of people."
On the heels of recent milestones like a $40 million series A funding round led by Jimmy Iovine, which pegged the firm's value around $250 million, and a partnership with Sugar23 productions to form FaZe Studios, "It feels like we finally have the appropriate attention that we deserve," Trink said. He has big plans for L.A.-based FaZe Clan to become an international powerhouse that dominates the entire entertainment industry.
It's quite a vision for a company that ten years ago consisted of three dudes posting YouTube compilation videos of their Xbox escapades: "like skate videos," co-founder Thomas Oliveira, better known as FaZe Temperrr, told Hypebeast, complete with "dope music" and "cool edits." Soon enough, Temperrr, along with FaZe Banks, FaZe Rain and FaZe Apex, realized there was serious money to be made in online videos. Eventually they began competing professionally, and winning. As their accolades and YouTube libraries grew, across both individual accounts and the shared FaZe-branded channels, so did the fans.
In those early days, FaZe members embraced vlogging, turning the camera on themselves as their warrior and soldier characters kicked butt and performed stunts on screen. "They were the first ones to represent themselves as gamers, totally unapologetically," Trink told dot.LA. "That woke up an enormous community of underappreciated gamers."
Today that community numbers over 215 million followers across FaZe Clan's social media platforms and those of its roster of gamers and content creators, many of whom continue to play and post under FaZe-prepended monikers. The company claims its videos yield over 500 millions views per month. A host of celebrities have invested, including musicians Lil Yachty and Offset, and professional athletes Ben Simmons and Juju Smith-Schuster; many of them consider themselves part of the crew.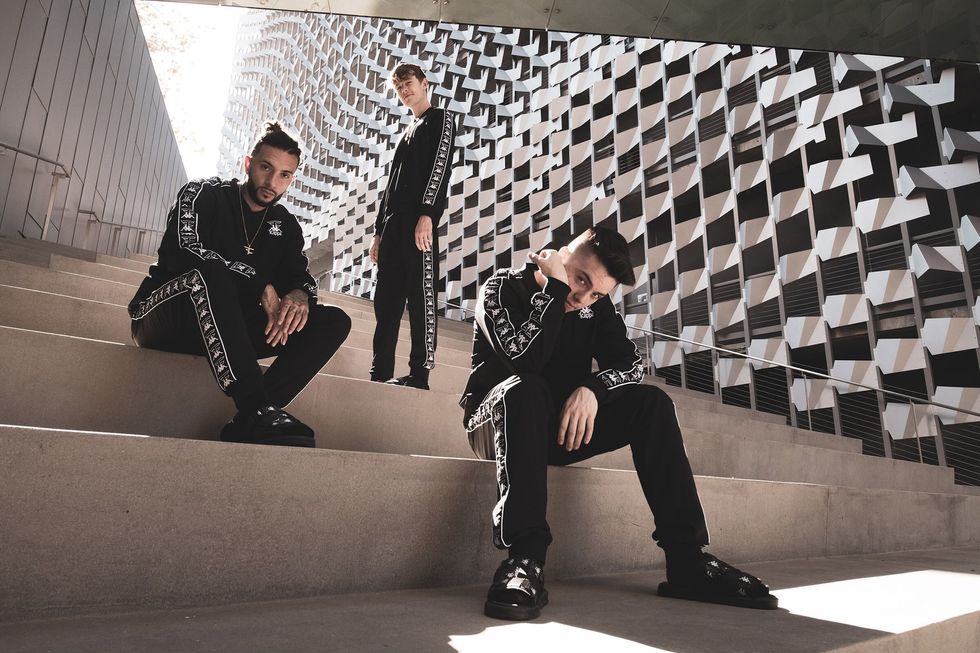 Faze Temperrr, FaZe Blaze and FaZe Adapt are 3 members of FaZe Clan
A big driver of FaZe's appeal, Trink says, is that fans not only feel close to the talent, but also have a sense that they, too, could one day join the ranks.

"Not that long ago," Trink said, "we signed an 11-year-old. The proximity to be a part of us, in addition to being an extension of us, is part of what makes them so passionate."
In 2019, that passion summed to $35 million in revenue, spread more or less evenly across sponsorship and brand deals, esports, merchandise, and advertising from content. FaZe Clan has reportedly inked seven-figure partnerships with Nissan and energy drink G Fuel, and has made apparel deals with brands like Champion. In one of its recent "drops", FaZe Clan sold limited-edition $80 hoodies and $40 t-shirts in collaboration with the NFL's virtual draft this April.
"It's transcended a hobby or a pastime and has become how (fans) define themselves," Trink explained.

Some of FaZe Clan's talent live together in a house in the Hollywood Hills. Mostly men in their 20s, many of their walls are adorned with YouTube plaques commemorating subscriber milestones, reminiscent of a music star's collection of gold records. The vistas from large windows in the upscale house are beautiful. FaZe members report working hard, though, often filming throughout the day and editing their videos into the night.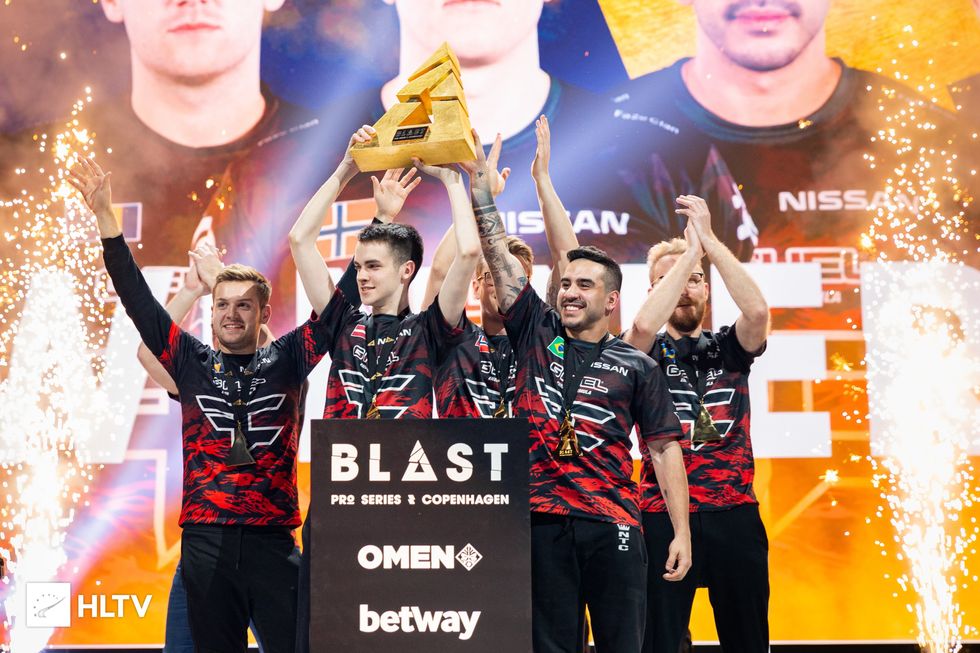 Esports currently comprises about 25% of FaZe Clan's revenue
One of the house's resident cats, FaZe Barry, himself has over 400 Instagram followers, despite having no photos posted on his account.
When FaZe Clan's admirers have an opportunity to come out in person, the number of fans can be overwhelming. A pop-up shop in New York City last year had to be shut down by the NYPD due to security concerns when lines to meet FaZe members stretched far beyond expectations.
Commanding such frenzied adoration through a youth-fueled energy has brought FaZe Clan some controversy. In one instance, certain FaZe members are thought to have been involved in an offshore esports gambling ring which, though not necessarily illegal, was widely considered shady. Loud contract disputes between FaZe Clan and some members have been an ongoing sideshow. But Trink mostly shrugs it off.
"The reality is when you are leading culture in the way we're leading culture, you don't do that with some type of whitewashed brand," he said.
FaZe Clan CEO Lee Trink
Looking forward, Trink highlights two growth areas for FaZe. One is content, which he expects to grow to over 50% of total revenues.
"On the content side, the quest is to be a dominant force in entertainment overall, not just in gaming," he said, while emphasizing that it's important to him that FaZe doesn't "lose sight" of its gaming roots. The partnership with Sugar23 is a piece of that growth strategy.
The other growth area is global. Although over half of FaZe Clan's fans are outside North America, Trink says he wants the company to have "boots on the ground, regionally around the world" to cultivate talent and produce content.
Being headquartered in Los Angeles should help. Trink serves on Mayor Eric Garcetti's esports council, which he's put together to help make L.A. the global center for esports.

"If we weren't in L.A.," Trink said, "I don't think we would have achieved things like the FaZe Studios deal and some of the other deals we're working toward."
Those deals include developing longer-form film projects and a potential partnership with an unnamed large music company. Trink is intent on working with new partners to reimagine how media can be combined in interesting, more "significant" ways that "elevate the industry and elevate the culture of gaming." The ambition is high for a company already well accustomed to deal-making; "We try to make it a common practice of blowing people's minds," Trink noted.
Although the pandemic has changed tomorrow's virtual celebration from what the company originally had in mind, Trink is excited. "It'll be a great moment for all of us, to look at each other and take some pride in what we've done."
And on Monday, it'll be back to work, with big plans ahead.