inauguration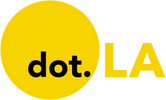 Get in the KNOW
on LA Startups & Tech
X
inauguration
Despite a crackdown on social media content that calls for violence, posts about conspiracy theories continue to proliferate on both fringe alt-right sites and mainstream platforms like Facebook and Twitter.
A report from the non-partisan nonprofit Advance Democracy found that four of the five most popular tweets about the inauguration between January 15 and 18 promoted conspiracies about COVID-19 and/or the election. The organization conducts public-interest research and investigations.
"As these false claims spread unchecked, it provides the fuel for other potential violence across the nation," said Advance Democracy President Daniel J. Jones.
Snap, Twitter, Facebook and other sites took down President Donald Trump's accounts in the days after a violent mob stormed the U.S. Capitol. Twitter alone shut down 70,000 QAnon-related profiles on Jan. 11 and companies including TikTok and YouTube introduced new restrictions on content. Parler, the social network where many Trump backers gathered, was removed from the Apple App Store, the Google Play Store and Amazon Web Services, where the site was hosted. It has partially returned reportedly with the help of a Russian-backed internet service provider.
But conspiracies related to QAnon are still building across mainstream platforms, several of which say that President Trump will begin a second term this week following a string of arrests. And many of these conversations are also going on in fringe platforms like GreatAwakening.win, TheDonald.win and 8kun.
"Trump isn't going anywhere," states a top post on GreatAwakening.win, a sister site of TheDonald dedicated to QAnon.
Jones wants legislatures and platforms to do more to stem the spread of disinformation. But the attack at the Capitol has highlighted the difficulty officials will have drawing a line between speech that incites violence and muzzling political expression. While social media sites have been more aggressive, it's not something they can easily stamp out.
Far-right conspiracy theorist Jack Posobiec's Twitter account saw the most engagement among users posting about Wednesday's inauguration, Advance Democracy said.
"They are instituting thought vetting for the troops guarding inauguration to make sure they aren't conservative," a tweet on Jan. 17 read. "This isn't about national security. Understand where it's all going."
Advance Democracy's report finds that Posobiec's posts about the inauguration "are consistently conspiratorial in nature."
Skeptics of the content moderation crackdowns following Jan. 6 said the statements and company policies came too late. Conspiracy theorists have been gathering online for years, culminating in a siege that reflected planning on platforms that did little to moderate them. It also speaks to looming problems for these sites about the growth of misinformation and their role in allowing it.
Karen North, a USC Annenberg professor of digital and social media, said that private companies maintain a legal right to make their own decisions over censoring and content moderation through Section 230. They might make decisions because of political pressure or to maintain "the kind of community they want to foster and cultivate."
Talking or posting about conspiracy theories is not illegal, North said. But it's important to watch these conversations online.
"Social media often has the opportunity for the authorities at least to keep an eye on the discussion and make sure that it doesn't go astray," she said.
Meanwhile, social media platforms are preparing to take down content on Inauguration Day. Snap has created a committee to conduct "regular proactive sweeps" of its platform and TikTok has updated community regulations around Biden's swearing-in.
From Your Site Articles
Related Articles Around the Web
Snap and TikTok have been preparing for Inauguration Day.
Snap, where President-elect Joseph Biden's team has launched an augmented reality lens to take users to the ceremony, has devoted an internal task force to conduct "regular proactive sweeps" of its platform to ensure that its content is factual ahead of the inauguration, a company spokesperson said. TikTok, meanwhile, has updated its community guidelines around the event.
"TikTok stands firmly against hateful behavior and violence, both online and off," a spokesperson for the company said in a statement. "Content or accounts that seek to incite, glorify, or promote violence or violent groups violate our Community Guidelines and will be removed."
After the invasion on the Capitol by Trump supporters, local and federal authorities have been on high alert and taken unprecedented security measures. Social media sites where the Capitol attackers organized have also beefed up their moderation efforts in an attempt to stem violence and slow the spread of misinformation.
Parler, a popular site among right-wing extremists, took a hit when Apple, Google and Amazon forced it off their platforms. Some experts, however, say it may be too late.
All content on Snap's Discover and Spotlight — the only two Snap features that can be seen by all users — is moderated before it can appear on feeds, a Snap representative said.
Snap is also working with its media partners including Reuters, The Washington Post and The Wall Street Journal, to provide users coverage of the Inauguration.
TikTok is now redirecting hashtags like #stormthecapitol, #patriotparty and #threepercenters to its community guidelines page. #Stopthesteal and #QAnon have been redirected to the guidelines since last year.
TikTok also works with third-party organizations like PolitiFact and Lead Stories to fact-check content on its platform. The company said that sponsored content supporting or opposing a political leader or issue — including Inauguration Day — is in violation of its advertising policies.
Related Articles Around the Web