health and fitness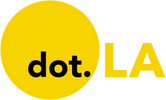 Get in the KNOW
on LA Startups & Tech
X
health and fitness
Image courtesy of Payal Kadakia
On this episode of Behind Her Empire, entrepreneur Payal Kadakia talks about how her Indian heritage helped her become the entrepreneur she is today.

Kadakia is the founder of ClassPass, a fitness and wellness membership app that was acquired by MindBody in October. Prior to its acquisition, ClassPass was valued at over $1 billion, with members logging more than 100 million hours of workouts across 30,000 partner studios.
Kadakia's parents immigrated to the U.S. in the 70s, taking a huge risk to follow their dreams and opportunities.

"My parents never wanted me to have to go through any type of struggle, any type of hardship that they went through. So, they trained me in a way to be a bit more risk averse. And what that meant was making sure I had stability, good career, good education, good foundation," said Kadakia.
Kadakia had a passion for Indian dance that kept her connected to her culture. Where she grew up, there weren't many people that looked like her outside of her dance classes. For her it was a transformative experience.
"While I struggled to fit in, I think I also found beauty in who I was through being around this other group of people who did look like me. And where all of us could be together on Saturday and Sunday mornings," said Kadakia.
After graduating college and living in New York City, Kadakia decided to take her own calculated risk when she started ClassPass. Her idea was to create a show from a 100-person dance company she'd founded shortly after finishing college, but she had no idea if the idea would work.
Kadakia rented out the space, but had no idea if people would show up. On opening night, the show was sold out. Lines of people sat along the side of the walls since there weren't enough seats.
"When everyone gave us a standing ovation, at the end of that show, I felt very confident and I knew that I should really be going towards these feelings that my heart is telling me. That these things that I feel are really what my gift is," said Kadakia.
That success inspired her to take ClassPass beyond dance. It's since become known as a fitness and wellness platform with classes and gyms around the world.
Kadakia said her experience has taught her to think of hobbies as something more than side projects.
"That's the crux of why I started ClassPass," she said. "I just felt that we shouldn't ever give up on these things. And people call them hobbies, or whatever they might be, but they feed our soul, it's not about our age at all."
Hear more of the Behind Her Empire podcast. Subscribe on Stitcher, Apple Podcasts, Spotify, iHeart Radio or wherever you get your podcasts.
dot.LA Audience Engagement Fellow Joshua Letona contributed to this post.
Photo Courtesy of Masters
A new year offers a fresh start, and as COVID concerns persist, staying healthy is at the top of everyone's mind. But lots of people have trouble meeting their fitness goals; according to one study, 73% of people abandon their New Year's exercise resolutions before hitting their target.
Masters, a new fitness app that launches today, is betting it has the formula to keep people committed to their workout regimens: training with pro athletes.
The Los Angeles-based startup offers anyone the opportunity to train with world-renowned athletes like former NBA sharpshooter JJ Redick, WNBA All-Star A'ja Wilson, and Olympic snowboarding champion Shaun White. Now available on iOS and slated for Android release later this year, Masters allows users to chat with the pro athlete leading their fitness program—a feature that founder and ultrarunner Greg Drach believes will encourage lasting fitness routines.
"Pro athletes actually calculate this idea extremely well because they don't train just to train—they train to be able to perform and succeed in their specific disciplines," Drach told dot.LA. "There's a lot of research to show that if you model your routine after somebody who's been successful, then you're more likely to establish healthy habits for yourself and remain engaged over a longer period of time."
Drach is no stranger to fitness success. Together with Christian Dörffer, he created Midnight Runners in 2015, a group that hosts weekly running events in over a dozen cities around the world, including L.A. The inspiration for his new venture came from the social component of the urban running community that Midnight Runners helped foster.
"Many people have found their friends and loved ones from those communities that are now spanning five continents and 15 global cities," he said. "We just derive so much joy from seeing all the benefits that people have when they're actively engaging in training and fitness."
Alongside its launch Wednesday, Masters announced that it closed a $2.7 million seed funding round led by Sweet Capital; the round also included participation by several of Masters' athlete-instructors, including White and Wilson. Drach said any new money raised would focus on further enhancing the training experience for subscribers, adding more training programs in existing sports, bringing on new athletes in new sports categories, and building out the app's personalization and community features.
Similar to fitness tracking apps like Strava, Masters offers a gamified interface that displays metrics such as total time trained, daily streaks, and milestone badges. Though the programs vary by athlete, user fitness level, and fitness goals—for example, some are focused on cardio, while others are centered around strength training—each is built around a training regimen of three-to four hours per week, with programs lasting between 28 to 30 days.
"There are lots of great training apps but they are all too specialized in my opinion," according to Olympic skier and Masters instructor Gus Kenworthy. "My training doesn't just involve lifting weights, riding a bike, or meditating—it's so much more than that. Masters is really the first training app I've seen that gives people access to holistic programs."
Masters subscriptions run monthly ($39.99), quarterly ($79.99) or semiannually ($99.99). The app's athletes-slash-instructors dole out the week's exercise routines every Sunday—a steady enough clip to encourage regular exercise, Drach believes. "There's something to be said about committing to your training, and that's really something that we're also trying to communicate," he said.
A self-identified "poor-hippy kid," Sadie Lincoln is the co-founder and CEO of barre3, a fitness company focused on teaching people to be balanced in body and empowered from within.
Sadie was climbing up the ranks, working alongside the founder of 24 Hour Fitness for over a decade, and realized she was in a crisis when she got pregnant with her first daughter. Despite being financially successful, happily married and living in the dream house she always wanted, Sadie said she and her partner were not feeling satisfied. "We both felt so empty. We just looked at each other and we're like, is this it?"
The couple decided to sell everything they had and move to Portland with their two young kids to pursue their dreams of launching their own business. They opened her first barre3 flagship studio in 2008, and 13 years later, the company has grown to include more than 175 franchise studios powered by female entrepreneurs, plus an online-workout subscriber base in over 98 countries.
What inspired barre3 was personal for Sadie. The traditional approach to getting in shape was failing her. Her body hurt. She never felt good enough. Then she said she had an epiphany. "What's not good for us is our relationship with fitness and how we've been conditioned to exercise to be something other than we are to be worthy and to belong." barre3 focuses on body positivity, self-empowerment and redefining what success in fitness means.
We'll chat with Sadie about how she managed to start her business with kids (and why childcare is part of their business model), how embracing her unconventional upbringing allowed her to dream big and be a risk-taker, and why she's committed to empowering women to feel good in their bodies and live a truly authentic and fulfilling life.
"We we often say we're not a fitness company, we're an education company. It's about learning about your body, developing a growth mindset, seeing exercise as a practice versus a destination. Learning...every day." -- Sadie Lincoln