health and fitness
A self-identified "poor-hippy kid," Sadie Lincoln is the co-founder and CEO of barre3, a fitness company focused on teaching people to be balanced in body and empowered from within.
Sadie was climbing up the ranks, working alongside the founder of 24 Hour Fitness for over a decade, and realized she was in a crisis when she got pregnant with her first daughter. Despite being financially successful, happily married and living in the dream house she always wanted, Sadie said she and her partner were not feeling satisfied. "We both felt so empty. We just looked at each other and we're like, is this it?"
The couple decided to sell everything they had and move to Portland with their two young kids to pursue their dreams of launching their own business. They opened her first barre3 flagship studio in 2008, and 13 years later, the company has grown to include more than 175 franchise studios powered by female entrepreneurs, plus an online-workout subscriber base in over 98 countries.
What inspired barre3 was personal for Sadie. The traditional approach to getting in shape was failing her. Her body hurt. She never felt good enough. Then she said she had an epiphany. "What's not good for us is our relationship with fitness and how we've been conditioned to exercise to be something other than we are to be worthy and to belong." barre3 focuses on body positivity, self-empowerment and redefining what success in fitness means.
We'll chat with Sadie about how she managed to start her business with kids (and why childcare is part of their business model), how embracing her unconventional upbringing allowed her to dream big and be a risk-taker, and why she's committed to empowering women to feel good in their bodies and live a truly authentic and fulfilling life.
"We we often say we're not a fitness company, we're an education company. It's about learning about your body, developing a growth mindset, seeing exercise as a practice versus a destination. Learning...every day." -- Sadie Lincoln
Los Angeles is adding another player to its roster of packaged health food startups.
Irvine-based Longève Brands, a startup selling fake meat crumbles made of pea protein, closed a $5 million seed round Wednesday led by Wavemaker Partners and Springboard. The company's line of faux-meat products includes "Protein Crumbles" that resemble ground meat and can sit on pantry shelves instead of needing refrigeration.
Longève was co-founded in 2020 by Cie, a California-based venture studio whose portfolio includes Titan School Solutions, a software for schools to track food inventory. It was acquired by LINQ in November for $75 million.
Unlike others in the meat replacement consumer goods market, Longève Brands CEO Douglas Kantner said that his product is less processed and preservative-free.
The plant-based meat market was worth $939 million in 2019, up 18% from the year before, according to the Good Food Institute, a nonprofit promoting alternatives to meat and dairy.
The market has gained momentum in recent years after Impossible Foods and El Segundo-based Beyond Meat were picked up by fast food chains like Starbucks, Carls Jr. and others. But Kantner doesn't see those brands as competitors because "they are making burgers and sausages. We are providing a shelf-stable, clean label product that can be used in a variety of dishes."
"Our real competitor is meat from animals," Kantner added.
Longève will use the funding to build brand awareness, hire and add more plant-based foods to their line of products, which are stocked in U.S. retailers Erewhon and HEB and in grocery stores across Mexico, Australia, Southeast Asia and the United Arab Emirates. It finds a natural home in Southern California, a hub for nutrition consumer packaged goods — from meatless burger brand Beyond Meat in El Segundo to downtown's Califia Farms.
"If your recipe calls for one pound of ground beef, you take three ounces of this stuff, reconstitute it with water and it kind of poofs up," Cie co-founder and CEO Anderee Berengian said. "It's ready to take on the flavor profile of whatever spices and ingredients that the chef wants to add."
RezVen Partners and Alumni Ventures Group also participated in the round.
From Your Site Articles
Related Articles Around the Web
At the start of the COVID-19 pandemic, gyms across the country were forced to close without knowing when they would reopen. Presence Fit is hoping to fill that void by launching their application to create interactive remote workouts.
Presence Fit has trainers working in two-way live high intensity interval training classes which uses your smartphone's camera and audio. No need for any other equipment.
The Los Angeles-based company had a soft launch in June, but today announced it has raised $1 million in seed funding and will soon be expanding. The raise is backed by angel investor Michael Stoppelman and Tom Masonry, among others.
The company relies on AI technology, biomechanics and health tracking data allows the trainer to know how your body is responding to each workout in order to monitor what can be improved. Using the depth sensors used in your phone, their app monitors your form, pace and vitals to be able to give the trainers insight on your progress.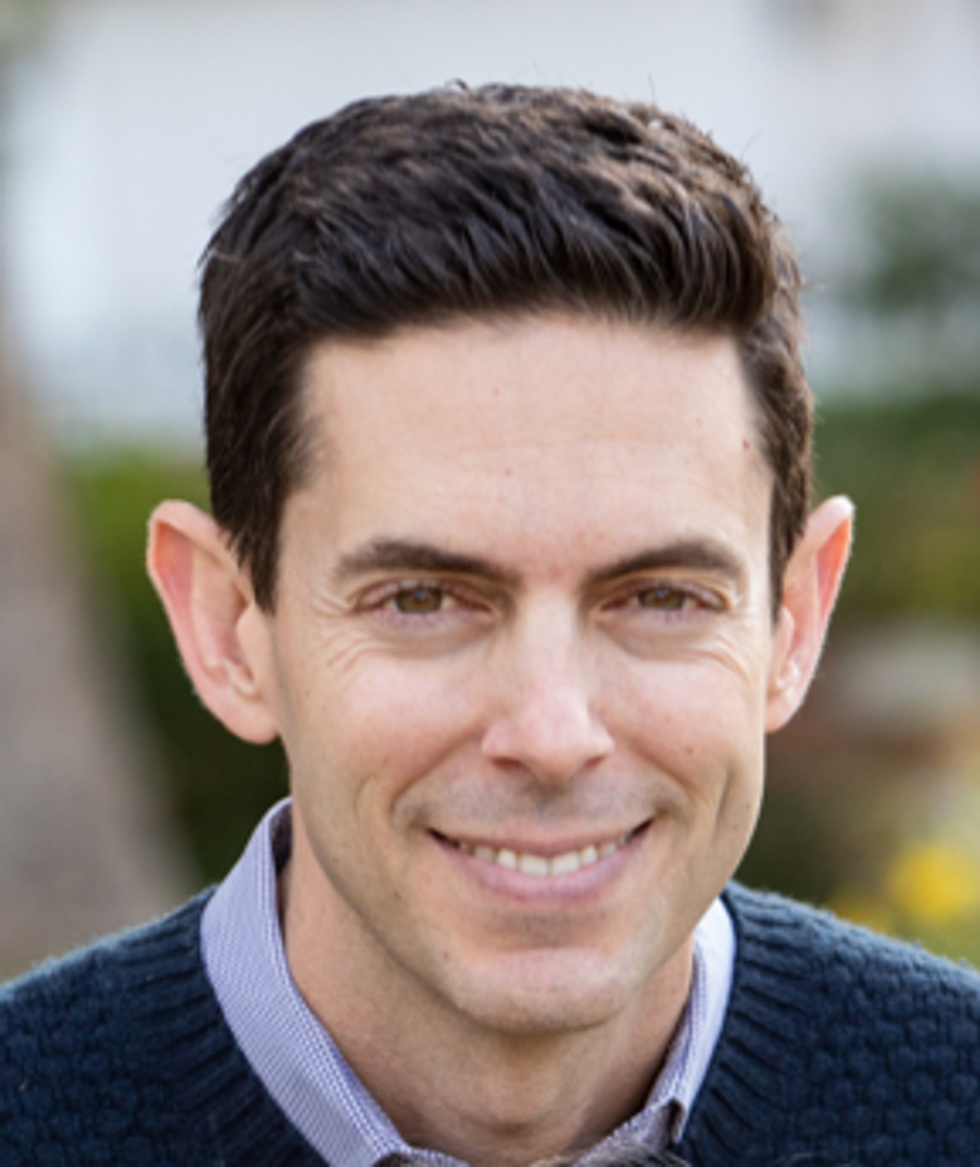 Robert Jadon is a co-founder of Presence Fit.
"There's no bulky hardware. You don't have to go buy a big Peloton bike. You don't have to get a big expensive piece of equipment with a 36-month contract," said co-founder Robert Jadon. "All of this can be done with your phone."
Co-founders Robert Jadon and Dr. Masaki Nakada bring expertise in business and technology, with years of experience in research and development at UCLA's accelerator program and computer graphics and vision lab. That combined experience was the foundation for the app.
"It sort of came about as a combination of his background in computer vision and biomechanics, and my interest in finding a convenient, effective workout as a busy husband and dad of three, without buying some big piece of equipment," said Jadon.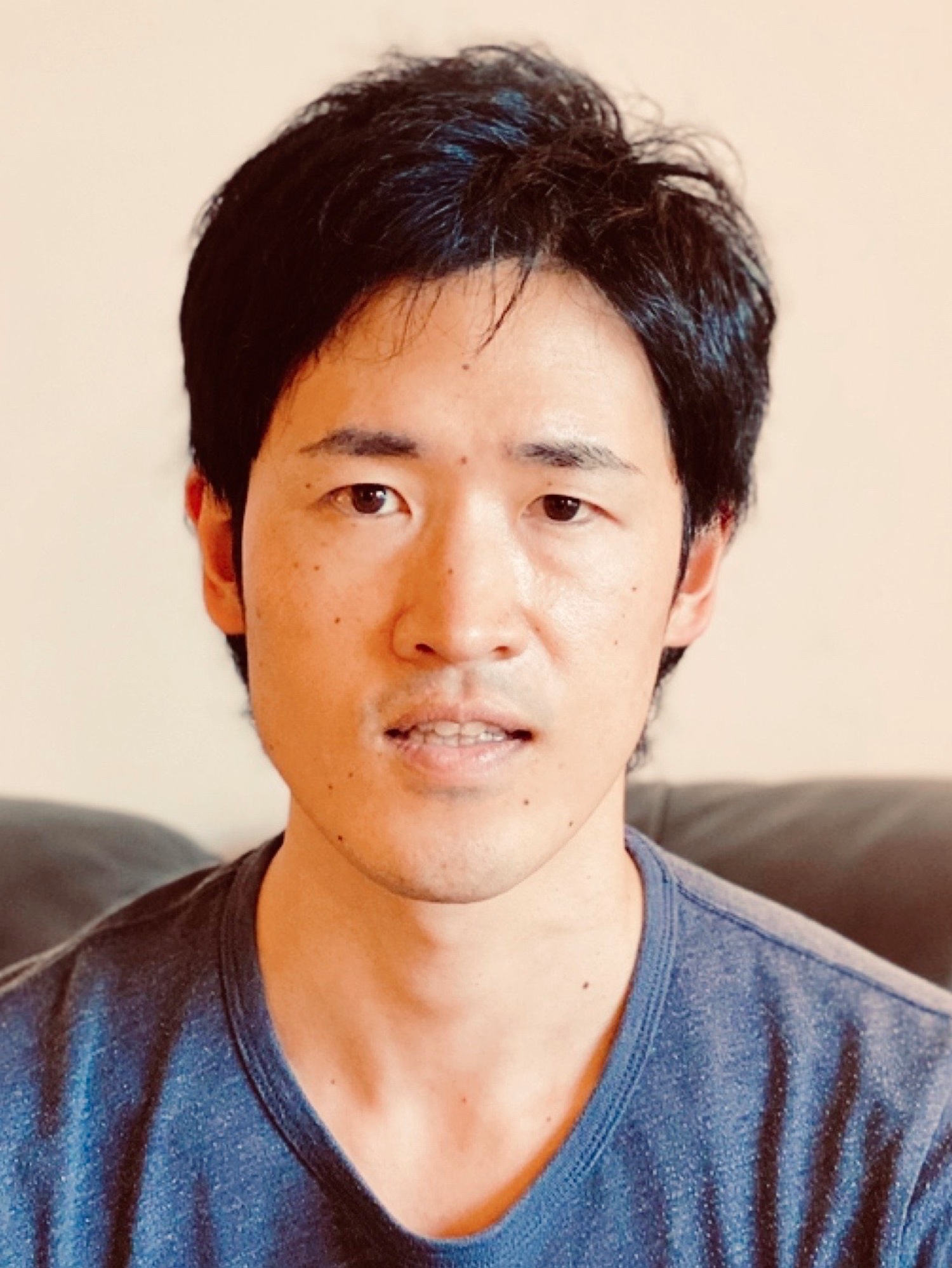 Dr. Masaki Nakada is a co-founder of Presence Fit.
"We've known each other for years now and both worked in technology and [wondered] 'is there is a way that we can leverage technology and sort of evolve the remote workout experience?'"
Popular in-person fitness centers such as Orange Theory start their basic packaging at $59 per month for four classes. Presence Fit's monthly fees are $50 for unlimited live classes.
A report by Nielson in May found that sales in home workouts increased tremendously in the early days of the pandemic, up 130%. That included fitness equipment sales and all its categories including cardio machines, free weight equipment, home gym weight machines, strength training products, as well as yoga and Pilates essentials.
The COVID-19 pandemic has reshaped the fitness industry. Presence Fit believes it may have permanently shifted how people exercise.
"You know, people might not otherwise have looked at it that way. They were sort of forced to look for new options," said Jadon, adding that he was surprised to see their product appealed to an older demographic "who initially we weren't seeing would necessarily be the target demographic for us, who really liked it, and are excited about this concept."

The app also records streaming content for those whose routines don't work with the scheduled live classes. Presence Fit believes the option gives consumers the best of both worlds.
From Your Site Articles
Related Articles Around the Web