yasmin nouri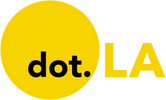 Get in the KNOW
on LA Startups & Tech
X
yasmin nouri
On today's episode of Behind Her Empire, meet Sallie Krawcheck, the CEO and co-founder of Ellevest. Her company is an investment platform focused on narrowing the gender gap and creating a space for women in finance.
Krawcheck wants to put money "in the hands of women" with her fund, and she's well on her way. Ellevest, which launched in 2016, recently announced it has $1 billion under management.
Before starting her own company, Krawcheck was a top dog on Wall Street. She was a CEO of Merrill Lynch, Smith Barney, US Trust Cities Private Bank and Sanford Bernstein. She was also the CFO of Citigroup. Previously, Krawcheck was a top-ranked research analyst covering the securities industry. She's widely recognized as one of the most influential women in business and has been recognized by INC Magazine as a top female founder. She's also been called "the last honest analyst" by Fortune magazine and was named the seventh most powerful woman in the world by Forbes.
In this episode, Krawcheck discusses how directors in Wall Street turned her down because she was a mother, how she was continually underestimated by men, how she dealt with two public firings, and what inspired her to start Ellevest. She also touches on how women should invest, and why talking about money is the first step to eliminating pay disparities.

"The director of research at Smith Barney turned me down and was polite enough to call me and tell me why. He said, '...We found out you have a baby at home, so we don't think you work very hard.' And I'm like, 'all right'. Years later, I fired him when he worked for me because he didn't work very hard." — Sallie Krawcheck
Sallie Krawcheck is the co-founder and CEO of Ellevest, an investment platform designed for women, by women.

From Your Site Articles
Related Articles Around the Web
On today's episode of Behind Her Empire podcast, meet Michelle Cordeiro Grant, the founder and CEO of LIVELY, a direct-to-consumer company that makes lingerie and more with a focus on style and comfort.
Grant grew up with immigrant parents, thinking she wanted to become a doctor or a lawyer, but her true passion lay in working with products and building brands. At the end of a long and extremely successful career at brands including Victoria's Secret, Grant came to the realization that the $13 billion lingerie category was being dominated by a single brand and had a very narrow point of view.
This led her to go out on her own and create LIVELY, with the goal of building a brand that strived to reflect real, authentic, everyday women like herself. Grant watched the women walking down 5th Avenue in NYC, "and you could just see the confidence oozing when they had this handbag or the shoes."
She said she wanted to bring that kind of confidence, coupled with comfort to women. In 2016, she launched LIVELY,, which now has four stores and fosters a network of over 140,000 brand ambassadors whose online content embodied, "passion, purpose and competence."
She grew the business from its concept stage to a recent $100 million acquisition in just three years, beating the odds that many female-founded companies face.
On this episode, you'll hear from Grant as she describes the tactical steps she took to leave her career and build a company that she was passionate about, what it takes to build a brand from concept to acquisition and how she built a community of 140,000 ambassadors.

Michelle Cordeiro Grant is the founder and CEO of LIVELY. Previously, she was VP of merchandising at Thrillist and director/ senior merchant at Victoria's Secret.
From Your Site Articles
Related Articles Around the Web
A self-identified "poor-hippy kid," Sadie Lincoln is the co-founder and CEO of barre3, a fitness company focused on teaching people to be balanced in body and empowered from within.
Sadie was climbing up the ranks, working alongside the founder of 24 Hour Fitness for over a decade, and realized she was in a crisis when she got pregnant with her first daughter. Despite being financially successful, happily married and living in the dream house she always wanted, Sadie said she and her partner were not feeling satisfied. "We both felt so empty. We just looked at each other and we're like, is this it?"
The couple decided to sell everything they had and move to Portland with their two young kids to pursue their dreams of launching their own business. They opened her first barre3 flagship studio in 2008, and 13 years later, the company has grown to include more than 175 franchise studios powered by female entrepreneurs, plus an online-workout subscriber base in over 98 countries.
What inspired barre3 was personal for Sadie. The traditional approach to getting in shape was failing her. Her body hurt. She never felt good enough. Then she said she had an epiphany. "What's not good for us is our relationship with fitness and how we've been conditioned to exercise to be something other than we are to be worthy and to belong." barre3 focuses on body positivity, self-empowerment and redefining what success in fitness means.
We'll chat with Sadie about how she managed to start her business with kids (and why childcare is part of their business model), how embracing her unconventional upbringing allowed her to dream big and be a risk-taker, and why she's committed to empowering women to feel good in their bodies and live a truly authentic and fulfilling life.
"We we often say we're not a fitness company, we're an education company. It's about learning about your body, developing a growth mindset, seeing exercise as a practice versus a destination. Learning...every day." -- Sadie Lincoln