foxconn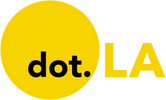 Get in the KNOW
on LA Startups & Tech
X
foxconn
Faraday Future named former Jaguar Land Rover executive Xuefeng "Chris" Chen as the chief executive of its China division as the company prepares to enter the world's largest electric vehicle market and develop its binational market strategy.

With a new Chinese investor, Faraday is focused on developing its market in China, which is over triple the size of the U.S. market, according to a 2019 report by the International Energy Agency.
"Chris is a critical hire to the realization of FF's US-China dual home strategy," said Global Faraday Future CEO Carsten Breitfeld in a statement announcing the appointment. "I am confident that his comprehensive management acumen and operational experience in luxury car brands will accelerate the implementation of FF's business in China and will be beneficial to FF's global strategic development."
Prior to joining Faraday, Chen served as the executive vice president of Chery Jaguar Land Rover Automotive. He had been promoted from executive vice president of manufacturing, becoming the youngest executive running China-side business in an automotive joint venture.
The Los Angeles startup is expected to go public by midyear in a deal that values it at $3.4 billion. Its anchor investor is Hangzhou, China-based Geely Holding Group, an automotive manufacturing company that has plans to spend almost $5 billion to build an electric battery plant in China, Reuters reported earlier this week.
Faraday will use Geely's manufacturing services and technology and engineering support to develop its base in China.
Faraday is also preparing to roll out its flagship product one year after going public. The FF 91 is an all-electric, autonomous ready luxury vehicle that boasts more than 300 miles per charge and a 1050 horsepower.
It's expected to go into production later this year.
Fisker
Fisker Inc. wants to make an electric car for global markets, and it plans to team with a manufacturer of Apple devices to make it a reality in less than three years.
Foxconn, the Taiwanese electronics producer, and the Manhattan Beach-based automaker announced Wednesday that the two companies signed a memorandum of understanding to develop and build an electric car toward the end of 2023 destined for not only North America and Europe markets, but also China and India. Fisker will lean on Foxconn's experience with supply chain for electric components, while it likely focuses on design. A formal partnership is expected sometime in the second quarter.
Dubbed Project PEAR (Personal Electric Automotive Revolution), the new electric cars are expected to be developed in 24 months, a rapid schedule for an automotive product. It will be the second vehicle for the startup after the Fisker Ocean, an all-electric SUV set for production in 2022 with 300 miles of range.
The electric vehicle company released a sketch of the vehicle along with the announcement, which didn't reveal much more than an outline tall, compact vehicle. Few other details, including target price range, were shared. It's unclear if it will start below the roughly $37,000 price for its planned Ocean SUV.
"We will create a vehicle that crosses social borders, while offering a combination of advanced technology, desirable design, innovation and value for money, whilst delivering on our commitment to create the world's most sustainable vehicles," Fisker Chairman and CEO Henrik Fisker said in Wednesday's announcement.
Foxconn said it wants to make 250,000 vehicles per year. It may manufacture Project PEAR in its Wisconsin factory that broke ground in 2018, according to The Wall Street Journal. The Ocean is set to be built in Austria at a factory that currently builds cars for BMW, Jaguar and Mercedes-Benz.
"The key success elements of electric vehicle development include the electric motor, electric control module and battery," Young-Way Liu, Foxconn Technology Group chairman said in the announcement. "We have two major advantages in this regard, with an exceptional vertically integrated global supply chain and the best supply chain management team in our industry."
Fisker, which went public last year, said it has 12,000 paid reservations for the Ocean, and that a production version, of which a prototype has already been shown, would be unveiled later this year.
Shares of the company were up 29.77% to $21.17 in mid-day trading. The startup faces challenges in the EV market as established automakers, from Ford to Kia, have recently released new models in the Ocean's price range, and more states look to ban sales of new gasoline-powered vehicles altogether.