fisker automotive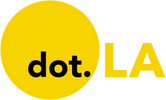 Get in the KNOW
on LA Startups & Tech
X
fisker automotive
Fisker Inc.
Electric automaker Fisker has revealed that it's developing its third vehicle—an electric sports car codenamed Project Ronin.
The Manhattan Beach-based company said Thursday that it will reveal the sports car's final design in August 2023, with plans to commence production in the second half of 2024. Fisker has yet to deliver either of its other two models; its first, the Fisker Ocean electric SUV, is expected to start production this November, while its second, the five-seat Fisker PEAR, began taking reservations in February.
In the case of the new sports car, Fisker is aiming "to achieve the world's longest range for a production EV, combined with extremely high levels of performance," company founder and CEO Henrik Fisker said in a statement. "Project Ronin will be a showcase for our internal engineering, powertrain, and software capabilities."
The sports car's codename is a reference to the Robert De Niro-starring 1998 action flick "Ronin," which is packed with memorable car chase scenes. Fisker's sports car will look to rival competitors like Tesla's Roadster, which boasts a 620-mile range on a full charge, and Lucid's Air, which promises a 520-mile range. The company did not disclose the pricing for the Project Ronin car..
In its first-quarter earnings report this week, the automaker said that reservations for the Fisker Ocean have exceeded 45,000, a 50% jump from the more than 30,000 reservations disclosed in its previous earnings report in February. Fisker appeared to take a cue from Irvine-based competitor Rivian—which backtracked on price increases earlier this year after a customer backlash—in noting that it "does not expect to raise prices because of inflationary or commodity-cost pressures through 2023." Fisker added, however, that it "cannot guarantee pricing will remain static" as Ocean reservations continue to grow or for cars produced from 2024 onward.
From Your Site Articles
Related Articles Around the Web
Courtesy of Fisker
Want to buy Fisker's newest electric vehicle? You can now get in line.
The Manhattan Beach-based EV company announced Tuesday that it has begun taking reservations for its second production model, the PEAR. The five-passenger vehicle will start at $29,900 before taxes and incentives, with deliveries expected to commence in 2024.
Beyond that, details were scant; information on the car's battery range, performance metrics and other features have yet to be released, and Fisker only provided an computer-generated aerial shot of the vehicle with its announcement. The company described the "agile urban EV" as having a "sporty" ride, "intuitive" controls and "a focus on industry firsts"—though what those firsts may be remain unclear.
Fisker is producing the car in partnership with Foxconn and is aiming to produce at least 250,000 units a year in the Taiwanese electronics manufacturer's Ohio factory. Of course, Fisker has yet to begin shipping its first EV, the Ocean SUV, which is slated to hit the market this November.
Like the Ocean, prospective buyers can reserve a PEAR for a $250 fee; if you want to reserve two of the mystery machines, a second placeholder will only run you an additional $100. With deliveries at least two years away (assuming things don't go PEAR-shaped), Fisker may have plenty of competition by then—judging by the sheer amount of EV ads that ran on Super Bowl Sunday.
Image courtesy of Rivian
With the stock market in the midst of a major correction, some of the companies that have made Southern California a hotbed of electric vehicle manufacturing have taken a hit on Wall Street.
The likes of Rivian, Fisker, Faraday Future and Xos have all seen their shares decline sharply from their highs of last year. After its splashy IPO last fall saw Rivian briefly become the world's third-most valuable automaker, the Irvine-based electric truck manufacturer's stock dipped below $60 per share for the first time today. Rivian shares closed Monday's trading just shy of $64, and have now fallen nearly 63% from their November closing high of over $172.
Other EV makers who call Los Angeles home are also having a tough time on the market. Manhattan Beach-based Fisker's stock closed Monday's trading at under $12 per share, down 50% from nearly $24 per share in November; Gardena-based Faraday Future ended the day at under $5 per share, down nearly 73% since it broke $16 per share in June; and Atwater Village-based Xos closed just above $2 per share, down more than 71% since its August IPO.
Similarly, Canoo—which announced in November that it would relocate its headquarters from L.A. to Arkansas—has seen its shares slip more than 56% from their November high, while Phoenix-based Nikola, which has been beleaguered by securities fraud charges, has lost nearly 52% of its value since the fall.
Tesla's stock, meanwhile, has fared somewhat better—only losing about 24% since its all-time high of more than $1,200 per share in November. The Elon Musk-led automaker continues to lead the field among EV firms and is expected to post a fourth-quarter profit north of $2 billion later this week.
Of course, these declines coincide with a broader, market-wide selloff that has seen the S&P 500 lose more than 7% of its value since the start of this year. But tech companies have borne the brunt of the correction—the Nasdaq Composite is down more than 11% on the year—while emerging EV companies, in particular, have been hit by chip shortages and scrutinized for a dearth of profits.