henrik fisker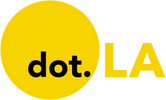 Get in the KNOW
on LA Startups & Tech
X
henrik fisker
Fisker Inc.
Electric automaker Fisker has revealed that it's developing its third vehicle—an electric sports car codenamed Project Ronin.
The Manhattan Beach-based company said Thursday that it will reveal the sports car's final design in August 2023, with plans to commence production in the second half of 2024. Fisker has yet to deliver either of its other two models; its first, the Fisker Ocean electric SUV, is expected to start production this November, while its second, the five-seat Fisker PEAR, began taking reservations in February.
In the case of the new sports car, Fisker is aiming "to achieve the world's longest range for a production EV, combined with extremely high levels of performance," company founder and CEO Henrik Fisker said in a statement. "Project Ronin will be a showcase for our internal engineering, powertrain, and software capabilities."
The sports car's codename is a reference to the Robert De Niro-starring 1998 action flick "Ronin," which is packed with memorable car chase scenes. Fisker's sports car will look to rival competitors like Tesla's Roadster, which boasts a 620-mile range on a full charge, and Lucid's Air, which promises a 520-mile range. The company did not disclose the pricing for the Project Ronin car..
In its first-quarter earnings report this week, the automaker said that reservations for the Fisker Ocean have exceeded 45,000, a 50% jump from the more than 30,000 reservations disclosed in its previous earnings report in February. Fisker appeared to take a cue from Irvine-based competitor Rivian—which backtracked on price increases earlier this year after a customer backlash—in noting that it "does not expect to raise prices because of inflationary or commodity-cost pressures through 2023." Fisker added, however, that it "cannot guarantee pricing will remain static" as Ocean reservations continue to grow or for cars produced from 2024 onward.
From Your Site Articles
Related Articles Around the Web
Zac Estrada
Henrik Fisker announced plans for what could be the world's first "climate neutral" vehicle, a car that will be built with the lowest-possible effect on the environment — from how the parts are sourced and assembled to the way it's charged and recycled.
The creator of eponymously named Fisker Inc. says the vehicle will be rolled out by 2027. That would edge out a promise made by Volvo Cars-owned Polestar in April to produce a climate neutral car by 2030.
"I think sustainability is going to be a big part of the future world. How we take care of the planet is going to be more and more important," said Fisker, the company's founder and CEO, on Tuesday during the company's first shareholders' call.
The climate neutral plan will cover all stages of the vehicle in what Fisker establishes as five stages of the product's life cycle.
"We will prioritize partners with stated pledges to achieve climate neutrality," Fisker said. "We already deployed cross-company teams focused on sourcing climate positive materials and critical components such as aluminum, steel, electronics and lithium-ion batteries from companies with carbon-neutral commitments."
Fisker said suppliers will be located closer to where the vehicles are made and guided to use recycled and remanufactured components. At the same time, he said the company is also looking to figure out how to directly deliver vehicles to customer homes, rather than having diesel-powered car carriers transport them to a dealership lot, as a way to reduce environmental impact.
Fisker has bet a focus on sustainability will win the hearts of buyers and minds of regulators. The automaker, which went public via a SPAC last fall, still plans a line of four models by the end of 2025 and said he's not concerned about production delays because of the component shortages that have plagued the auto industry this year.
Among the planned vehicles, the Manhattan Beach-based company is contemplating an all-electric compact pickup truck that could rival crosstown startup Canoo's planned vehicles, the company's founder and CEO said Tuesday in Fisker's first shareholders' call.
A pickup truck, which Fisker teased in a tweet on Dec. 31, would likely not only go after upcoming electric models from Torrance-based Canoo and Rivian, but also the Ford F-150 Lightning and upcoming General Motors models like the GMC Hummer EV. If inexpensive and compact, it could also compete against the recently announced Ford Maverick and Hyundai Santa Cruz compact pickup trucks.
The Ocean SUV is still scheduled to start production in the fourth quarter of 2022, with the first vehicles reaching customers by the end of that year. Fisker said the company plans to keep the Ocean EV SUV in its circulation of cars leased out to consumers for 10 to 15 years before it's recycled. The average age of a car on U.S. roads was 11.9 years in 2020, according to IHS Markit.
Rather than the off-lease vehicle reappearing on a used car lot, Fisker will take back ownership, recondition it and keep leasing it out for the remainder of the vehicle's life.
"We take the vehicle, we maintain it and we send it back out. That is sustainability," Fisker said.
Another vehicle, likely to be an SUV that will "redefine what a luxury vehicle of the future will be like" is also planned. The price target for this vehicle was unclear, but it would be higher than the $38,000 base price of the Ocean.
In February, Fisker announced a deal with iPhone manufacturer Foxconn to collaborate on a small electric car. He told dot.LA this sub-$30,000 vehicle currently called Project PEAR would be radically designed and targeted to all income and age categories, similar to BMW-owned Mini's approach with its small cars.
Fisker said Tuesday there have been no talks between Apple and his company despite the Foxconn deal.
Fisker is also working on a system that would direct drivers to public charging stations powered by renewable energy sources, Fisker said. And while the company will prioritize relationships with companies that use such energy, he admitted there will be little way to ensure customers were using sustainable energy to home-charge their vehicles.