david dobrik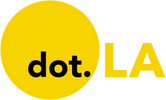 Get in the KNOW
on LA Startups & Tech
X
david dobrik
The Los Angeles-based disposable camera app Dispo, whose co-founder stepped down after one of his crew members was accused of sexual assault, confirmed it closed a Series A.
The boost for an undisclosed amount is a comeback for the startup marred by the scandal. Alexis Ohanian's Seven Seven Six, Unshackled Ventures, Endeavor, 35 Ventures and F9 Strategies led the round.
Absent from the round is Spark Capital, which said in March that it would "sever all ties" with the startup following an investigation from Business Insider about a woman who said she was sexually assaulted by a former content creator in Dobrik's vlog crew.
Dobrik also cut ties with the company in March and issued a YouTube apology for his behavior.
After the report, Seven Seven Six tweeted that it would "donate any profits from our investment in Dispo to an organization working with survivors of sexual assault," but added that it would continue to support the company. The firm did not immediately respond for comment.
Among the company's new backers are celebrities Kevin Durant, Andre Iguodala, Cara Delevigne and Sofia Vergara — plus photographers Annie Leibovitz and Raven B. Varona, who "will hold us to a higher standard of photographic excellence," Dispo's CEO David Liss said in a blog post announcing the raise.
The app works like a plastic disposable camera, releasing a user's photos 24 hours after taking them. An updated version, which launched in February, introduced social functions like "Rolls" for users to scroll through each other's pictures.
Like the founders of new L.A. photo app Poparazzi, Dispo's team is pushing for a social media experience that feels less orchestrated and curated. In Tuesday's blog post, Liss pointed to big tech's reach on "body dysmorphia and mental health."
"Imagine a world where Dispo is the social network of choice for every teen and college student in the world," he wrote. "How different a world would that be?"
"Our resolves are strengthened. With our product, team, and community we have a chance to build differently, creating a company on our terms and our values. Hope springs eternal, and Dispo is ready."
Twenty-four-year-old David Dobrik rose to internet fame with a vlog crew known for comedy videos and then quickly used his cache to launch a buzzy camera app that pulled in more than $20 million from investors.
All that good will evaporated in days after allegations of sexual assault by a member of the Vlog Squad came to light. The situation has raised flags about how well investors vetted the startup's founders — and whether VC firms or brands should prepare for these situations when working with young influencers, who are increasingly creating their own brands and companies.
"This is a very different kind of response than what we used to see just a few years ago from VCs," said Pam Kostka, the CEO of All Raise, a nonprofit created by female venture capitalists to promote equity in a male-dominated industry.
Kostka, a Silicon Valley veteran, called the move a clear signal that swift decisions following sexual misconduct or harassment have become "the new tablestakes."
HelloFresh, General Mills, Honey, DoorDash and other brands and partners of the young YouTuber quickly fled once the report came out.
"This horrific misconduct is incongruous with DoorDash's values and does not represent the communities we strive to create," a spokesperson said by email, confirming that the company stopped sponsoring Dobrik's podcast, Views.
Two early backers of Dispo — the company Dobrik co-founded in 2019 — released statements acknowledging the allegations. Dobrik, a woman told Business Insider, had been present the day of the alleged assault. He filmed pieces of the night and stitched them together in a video he later took down. No charges have been filed.
Both investors said they would donate profits from from the early investment round of $4 million to organizations working with survivors of sexual assault.
Vetting the Vloggers
Spark Capital, who took the lead in Dispo's Series A round last month that pulled in $16 million according to filings, said it will "sever all ties" with the company. The firm didn't say whether that transition has financial implications and has not responded to a request for comment.
"Venture capital investments are generally illiquid, meaning that it isn't easy to get the money out just because Spark has decided to sever ties," said Scott Lenet, USC Marshall School of Business professor who specializes in entrepreneurship and venture capital.
But Silicon Valley and the venture world have had to grapple with their own sexual harassment claims. Last year, Women Who Tech released a report that found 40% of female founders or tech employees experienced harassment from a boss or an investor. That followed the start of the MeToo movement and Silicon Valley's own harassment scandal that exposed how the power imbalance allowed for predatory behavior.
Still, Lenet said most venture capital term sheets don't include a morality clause that could be used as protection in these situations, especially as social media amplifies and fuels anger over individual behavior.
But, he said, firms could introduce language that "sets expectations for the behavior of startup executives," much like they have created new clauses to ensure diversity and inclusion.
It's unclear whether a similar clause was written in Dispo's deals. In this case, one may not have helped, as the funding rounds closed before last week's investigation.
Brands that sponsored him should have been on the lookout, especially as his vlogs often veered racy.
"As an influencer, you have a heightened responsibility to act in a certain way when you're now representing a company and not just your own brand," said Darren Litt, the co-founder and chairman of L.A.-based talent marketplace MarketerHire.
Companies like DoorDash and General Mills are increasingly relying on young influencers. As the line between personal and professional blurs for many influencers, the risk for marketers has grown.
"It's understandable and expected that when there's controversy, these companies want to distance themselves," said Litt.
The responsibility also falls to the brand or investor, he said. It becomes their job to dig into the content and reputation that made these creators famous to begin with. Still, many of these venture deals are done at breakneck speed as investors try to get in on a hot deal ahead of their competitors.
"On the investor side, do your due diligence," Litt said. "Make sure you understand what the influencer represents and any skeletons that might be in their closet."
Dobrik entered the YouTube world after making a name for himself on the defunct video app Vine. He then joined the Vlog Squad, a now-famous crew of friends known for short comedy videos that are part reality show, part comedy skit. They're branded with clickbait titles like "HE SHOULD NOT HAVE DONE THIS!! (BAD IDEA!) and "SURPRISING VLOG SQUAD WITH MY NEW BODY!!"
The group was on shaky ground even before Insider's investigation. In February, before the latest round of funding, Buzzfeed published an article recounting YouTuber Seth Francois' experience as a member of Vlog Squad. Francois, then the only Black member, said he was sexually assaulted during a video and sometimes made the punchline of racist jokes.
"I was completely disconnected from the fact that when people were invited to film videos with us, especially videos that relied on shock for views, that I was creating an unfair power dynamic," said Dobrik in a second YouTube apology video.
In his first apology last week, Dobrik said he "missed the mark" when it came to the situation with Francois — a comment he called "cowardly" in Monday's three-minute video.
"I fully believe the woman who came out against Dom," he says.
Dobrik also references previous allegations against Dom Zeglaitis, beginning in 2018. Dobrik said he did not believe the women and even joked about sexual assault at the time.
The YouTuber said he'll be taking a break from social media.
Investors behind David Dobrik's app Dispo are beginning to cut ties.
The venture-backed startup lost its top investor Sunday night following an investigation into a sexual assault allegation against a former member of his vlog crew.
And two early investors have since released statements and confirmed they would donate any profits from from investments to organizations working with survivors of sexual assault.
Spark Capital, who led the startup's $20 million Series A round in February, announced Sunday night that it has chosen to "sever all ties."
"We have stepped down from our position on the board and we are in the process of making arrangements to ensure we do not profit from our recent investment in Dispo," the venture capital firm posted on Twitter.
The firm did not directly address its investment and could not be immediately reached for comment.
Meanwhile, Dobrik, a co-founder of the Los Angeles company, said he has stepped down from Dispo, according to a report from The Information.
The departures come on the heels of a report from Business Insider last week that outlined the story of one woman who said she was sexually assaulted by a former member of the content creator group Vlog Squad. The woman said Dobrik had been present that night before the assault, filming.
Days after the story was published, a handful of Dobrik's sponsors, including HelloFresh and the Dollar Shave Club, ended their partnerships with the social media influencer. DoorDash, Honey, General Mills and Angel City Football Club also dropped sponsorships.
Early-stage investors are beginning to speak up about the allegations and reports.
Seven Seven Six, an early-stage venture capital firm created by Reddit's Alexis Ohanian, tweeted Monday that the allegations "are extremely troubling and are directly at odds" with the firm's values.
"We have made the decision to donate any profits from our investment in Dispo to an organization working with survivors of sexual assault," the firm posted. "We have believed in Dispo's mission since the beginning and will continue to support the hardworking team bringing it to life."
Ohanian could not be reached directly for comment.
Minutes later, Unshackled Ventures, an early-stage fund for immigrant founders, posted a brief statement calling the allegations "disturbing." The firm also participated in Dispo's October seed round and told TechCrunch it would also donate any profits to groups dedicated to survivors of sexual assault.
"As a female majority team, we do not take this lightly," reads the tweet. "We are in support of the companies decision to part ways with David and will continue to monitor the situation closely."
Editor's note: This story has been updated with new information about sponsorships and investors throughout.
Breanna de Vera also contributed to this report.