all raise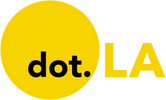 Get in the KNOW
on LA Startups & Tech
X
all raise
Record amounts of venture capital were deployed in 2020, but fewer dollars flowed to companies run by female founders, according to a new report from All Raise, the nonprofit backed by Pivotal Ventures, the investment firm of Melinda Gates and the Reid Hoffman Foundation.

"Our latest analysis of 2020 data shows that the pandemic year precipitated a backslide for female founders' access to funding — as well as those writing the checks," Jenny Abramson, co-lead of the All Raise data team wrote in a blog post.
Funding for teams with at least one female founder fell 2.5% in 2020 from 16.9% to 14.4%, according to the report. The percentage of funding that went to all female-led companies also dropped, to just 2.3%. It comes after years of progress for female-run startups.
When female-led teams did get checks, they were between 15% to 49% smaller than their male counterparts. The report found the divide is getting worse, especially for later-stage companies.
On the venture side, the study found 64% of firms still have no female check writers and only 10% have more than two. And there were 27 women elevated to check-writer status for the first time, which was actually a decrease of 50% from 2019. Amongst the 27 new check writers, only 1 identified as Black and none as Latina.
The mission of All Raise is to highlight tech's gender gap with data and to that end the nonprofit unveiled a dashboard tracking progress, or the lack thereof.
Los Angeles is home to several of the nation's top female VCs including Greycroft's Dana Settle, Upfront's Kara Nortman, and M13's Anna Barber. But they are still vastly outnumbered.
Similarly, there are plenty of top female founders — $544 million was invested in female-founded startups last year in the Los Angeles area — but their ranks pale in comparison to males.
The report does not explore the reasons for the decline, though one likely culprit is the trend in 2020 of most money going to big, established funds, which tend to be run by white males.
Established firms secured nearly 75% of total capital raised in 2020, the highest share since 2012, according to Pitchbook.
Twenty-four-year-old David Dobrik rose to internet fame with a vlog crew known for comedy videos and then quickly used his cache to launch a buzzy camera app that pulled in more than $20 million from investors.
All that good will evaporated in days after allegations of sexual assault by a member of the Vlog Squad came to light. The situation has raised flags about how well investors vetted the startup's founders — and whether VC firms or brands should prepare for these situations when working with young influencers, who are increasingly creating their own brands and companies.
"This is a very different kind of response than what we used to see just a few years ago from VCs," said Pam Kostka, the CEO of All Raise, a nonprofit created by female venture capitalists to promote equity in a male-dominated industry.
Kostka, a Silicon Valley veteran, called the move a clear signal that swift decisions following sexual misconduct or harassment have become "the new tablestakes."
HelloFresh, General Mills, Honey, DoorDash and other brands and partners of the young YouTuber quickly fled once the report came out.
"This horrific misconduct is incongruous with DoorDash's values and does not represent the communities we strive to create," a spokesperson said by email, confirming that the company stopped sponsoring Dobrik's podcast, Views.
Two early backers of Dispo — the company Dobrik co-founded in 2019 — released statements acknowledging the allegations. Dobrik, a woman told Business Insider, had been present the day of the alleged assault. He filmed pieces of the night and stitched them together in a video he later took down. No charges have been filed.
Both investors said they would donate profits from from the early investment round of $4 million to organizations working with survivors of sexual assault.
Vetting the Vloggers
Spark Capital, who took the lead in Dispo's Series A round last month that pulled in $16 million according to filings, said it will "sever all ties" with the company. The firm didn't say whether that transition has financial implications and has not responded to a request for comment.
"Venture capital investments are generally illiquid, meaning that it isn't easy to get the money out just because Spark has decided to sever ties," said Scott Lenet, USC Marshall School of Business professor who specializes in entrepreneurship and venture capital.
But Silicon Valley and the venture world have had to grapple with their own sexual harassment claims. Last year, Women Who Tech released a report that found 40% of female founders or tech employees experienced harassment from a boss or an investor. That followed the start of the MeToo movement and Silicon Valley's own harassment scandal that exposed how the power imbalance allowed for predatory behavior.
Still, Lenet said most venture capital term sheets don't include a morality clause that could be used as protection in these situations, especially as social media amplifies and fuels anger over individual behavior.
But, he said, firms could introduce language that "sets expectations for the behavior of startup executives," much like they have created new clauses to ensure diversity and inclusion.
It's unclear whether a similar clause was written in Dispo's deals. In this case, one may not have helped, as the funding rounds closed before last week's investigation.
Brands that sponsored him should have been on the lookout, especially as his vlogs often veered racy.
"As an influencer, you have a heightened responsibility to act in a certain way when you're now representing a company and not just your own brand," said Darren Litt, the co-founder and chairman of L.A.-based talent marketplace MarketerHire.
Companies like DoorDash and General Mills are increasingly relying on young influencers. As the line between personal and professional blurs for many influencers, the risk for marketers has grown.
"It's understandable and expected that when there's controversy, these companies want to distance themselves," said Litt.
The responsibility also falls to the brand or investor, he said. It becomes their job to dig into the content and reputation that made these creators famous to begin with. Still, many of these venture deals are done at breakneck speed as investors try to get in on a hot deal ahead of their competitors.
"On the investor side, do your due diligence," Litt said. "Make sure you understand what the influencer represents and any skeletons that might be in their closet."
Dobrik entered the YouTube world after making a name for himself on the defunct video app Vine. He then joined the Vlog Squad, a now-famous crew of friends known for short comedy videos that are part reality show, part comedy skit. They're branded with clickbait titles like "HE SHOULD NOT HAVE DONE THIS!! (BAD IDEA!) and "SURPRISING VLOG SQUAD WITH MY NEW BODY!!"
The group was on shaky ground even before Insider's investigation. In February, before the latest round of funding, Buzzfeed published an article recounting YouTuber Seth Francois' experience as a member of Vlog Squad. Francois, then the only Black member, said he was sexually assaulted during a video and sometimes made the punchline of racist jokes.
"I was completely disconnected from the fact that when people were invited to film videos with us, especially videos that relied on shock for views, that I was creating an unfair power dynamic," said Dobrik in a second YouTube apology video.
In his first apology last week, Dobrik said he "missed the mark" when it came to the situation with Francois — a comment he called "cowardly" in Monday's three-minute video.
"I fully believe the woman who came out against Dom," he says.
Dobrik also references previous allegations against Dom Zeglaitis, beginning in 2018. Dobrik said he did not believe the women and even joked about sexual assault at the time.
The YouTuber said he'll be taking a break from social media.
For years, study after study has shown women — and especially women of color — are underrepresented in tech conference panels, as keynote speakers and in news coverage.
The pandemic has not helped. Instead, as companies have taken their events virtual the "manel" — or all-male panel — has made a comeback, especially in VC and the tech world.
Frustrated that the trend drowns out important female perspectives, CEO Pam Kostka of All Raise, a nonprofit that advocates for female founders, operators and funders in tech, announced Monday a new "Visionary Voices" speakers bureau. In her blog post, headlined "No more manels, no more excuses," Kostka described the bureau as the creation of the tech industry's largest database of female and non-binary "founders, funders and startup operators" so that event organizers and reporters can more easily find them.
The bureau includes speakers like Rebecca Kaden, managing partner of Union Square Ventures; Iman Abuzeid, the CEO of Incredible Health; YooJung Ahn, the head of design at Waymo; Sumaiya Balbale, the CMO of Sequoia Capital; and Miriam Rivera, co-founder and managing director of Ulu Ventures.
Kostka said that the pandemic's forced transition to virtual events has exacerbated exclusion. She's seen anecdotal reports of more manels and speaking opportunities for men that, in the end, blocks women from accessing crucial networking and profile-building opportunities. Reports have also shown that women are less likely to raise their voices in virtual meetings and are frequently discounted when they do speak up, because of the manner in which men and women communicate.
"Virtual meetings have made it harder for women to be heard in group settings, aggravating gendered differences that already exist in traditional in-person spaces," Kostka said in an emailed statement. "We are just a few months into the pandemic so see this as a currently developing trend, supported by research and a growing body of anecdotal evidence."
Seeing a lot of manels right now. Feels like doing everything virtually, from home, there should be even *less* o… https://t.co/QHGQDaxPJP

— Alex Konrad (@Alex Konrad) 1586963874
Ugh, just got forwarded an invite to a med-tech webinar featuring 9 males; 0 women. Are meninars the new manels?

— Christina Farr (@Christina Farr) 1589474015
"The consequences of this run deep in tech and VC: a lack of access to the same profile-building opportunities strengthens invisible and insidious structural forces and stereotypes. Particularly, pattern-matching that reinforces white men as the experts in the room," Kostka wrote. But, "it shouldn't be this way."
To date, the bureau includes more than 975 female or non-binary founders, investors and operators from across the VC-backed tech ecosystem. The nonprofit is also continuing to accept applications for those who want to be included in the speakers bureau.
As part of their overall effort, All Raise said it has partnered with Fast Company, Protocol, SaaStr and Startup Grind to commit to Visionary Voices "principles" for equitable representation in coverage and events.
The best practices include:
Not hosting all-male panels (a female moderator doesn't make it less of a manel)
Strive for a 50-50 split of men and women speakers
Avoid all-white speaker panels and aim to include a large percentage from underrepresented groups in the tech and VC world
Track the demographics of speakers by asking them to voluntarily self-identify and be up front about keeping that information strictly confidential. Use aggregated data to improve future events.
"It's critical that we keep finding ways to increase access to speaking and thought leadership opportunities that elevate women and people from underrepresented groups to raise their voices and be heard," Kostko wrote.
"Visionary Voices is about ensuring that powerful publicity and networking opportunities aren't simply reserved for a select few and that female and non-binary leaders have an equal shot at becoming the architects of tomorrow who will build, shape, and fund our future."
___
Do you have a story that needs to be told? My DMs are open on Twitter @latams. You can also email me at tami(at)dot.la, or ask for my contact on Signal, for more secure and private communications.