cuyana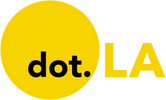 Get in the KNOW
on LA Startups & Tech
X
cuyana
On today's episode of the Behind Her Empire podcast, we're talking about the realities of managing both motherhood and career.
The fundamental question many women ask themselves is: can I still be successful professionally and be a mother and build a family? The short answer is yes.
I picked two incredible entrepreneurs to expand on the topic of why balance is BS, especially when it comes to women, motherhood and their careers. Shilpa sums it up when she says, "I don't think you can be all things to all people at all times. And I think anyone who she says is, is going to be sad because they're failing all the time. It's just an unachievable objective." Shilpa praises her long-time nanny as an indispensable piece of Shilpa's success. Trout relates and says motherhood forced her hand. She hired somebody "who takes care of the kids, does the laundry and cooks me dinner every night. That's how I make the CEO thing work."
Today's mini-episode features Shilpa Shah, the founder of the direct-to-consumer luxury fashion brand Cuyana, and Daina Trout, the founder of the popular kombucha brand Health-Ade Kombucha.
Both Shilpa and Daina share advice they would give their younger self or any woman who is thinking about building both their family and empire.
On this episode of the Behind Her Empire podcast, hear from Shilpa Shah, co-founder and chief experience officer for Cuyana, a fashion brand that focuses on luxury brands and quality apparel and accessories, offering "fewer, better things" to women at an affordable price.
Key Takeaways:
Shah and Karla Gallardo, co-founder and CEO of Cuyama, met in business school and pioneered the affordable luxury, direct-to-consumer brand, launched in 2011.
Cuyana rolled out product slowly — one by one, country by country — to see product fit and if customers would return for a radically different product before they put all their energy behind marketing them.
Shah and Gallardo applied deep quantitative and qualitative analysis to develop the messaging for the brand — "a full ethnography."
Shah and Gallardo focused on deeply understanding the business first before raising money — instead of the other way around.
When pitching to investors, the founders were very metrics-driven. They found women understood the problem Cuyana was trying to solve more than men.
"I feel that it's almost a crime that we don't teach everyone a certain level of business for them to be successful in this world." — Shilpa Shah
Shilpa Shah is the co-founder and CXO of Cuyama.